The common saying that patience is a virtue — commendably displaying character through composure and enduring through a difficult situation — must be the guiding mantra of Montreal Canadiens veteran Michael Frolik. A veteran of 850 NHL games, Frolik has yet to debut for the Canadiens this season after signing a 1-year deal back in December. In fact, his last NHL game action came almost a full calendar year ago, on March 7, 2020, as a member of the Buffalo Sabres. Up until recently, he had only been permitted to practice with the Canadiens as a member of the taxi squad. That was until a couple of weeks ago, on Feb. 16, when Frolik appeared for the Canadiens' AHL affiliate, the Laval Rocket, as part of what was called a conditioning stint by the Canadiens.
After being recalled to the Canadiens' taxi squad last Saturday, Frolik found himself practicing on the Habs' fourth line alongside Paul Byron and Jake Evans. This prompted me and many others to think that perhaps Frolik would be seeing game action sooner rather than later. Although he did not draw into the lineup last week in the games against Winnipeg, is it possible he does this week? It is hard to predict for sure, considering we will have to account for how the Canadiens play this week. Nevertheless, my concern with the performance of other forwards, along with Frolik's patience and professionalism, has convinced me that Dominique Ducharme should give him some playing time if the team continues to struggle. However, there are some complications to consider before Frolik can play.
The Rust Factor
As noted, Frolik's two games with Laval on the 16 and 19 of February were his first pro-level games in essentially a full year. He struggled through those two games, feeding suggestions that the likelihood of his presence in the Canadiens' lineup being meaningful is arguably nonsensical. Who is to know for sure if he does not get an opportunity? Either way, I am inclined to think those poor performances are due to lengthy inaction.
However, as a veteran player and Stanley Cup champion, the opportunity to play in the NHL again this season should be enough to motivate Frolik to rise to the occasion if they call his number. In addition, his dedication and preparation, including staying on the ice after practice and participating in optional practice, express a desire to do the work. The foundational traits of the player are well established, but unfortunately for Frolik, there are still more barriers to his entry into the lineup.
Who Should Frolik Replace?
The real complication of Frolik's entry into the lineup lay in the question of who he replaces? To me, the best options to be replaced are Jake Evans or Corey Perry. The former for reasons of his waiver exemption, and the latter for performance issues. Evans has been a fairly consistent and effective 4th line center, so this temporary 'demotion' would be due to practicality rather than performance. The team can send him to the taxi squad without having to clear waivers, leaving a spot open for Frolik to come into the lineup. Frolik was always a strong skater and penalty killer, meaning that stylistically he smoothly fills the role that Evans is currently playing. The one issue with replacing Evans is that Paul Byron would likely have to temporarily fill the 4th line center role as he did against the Winnipeg Jets last Thursday.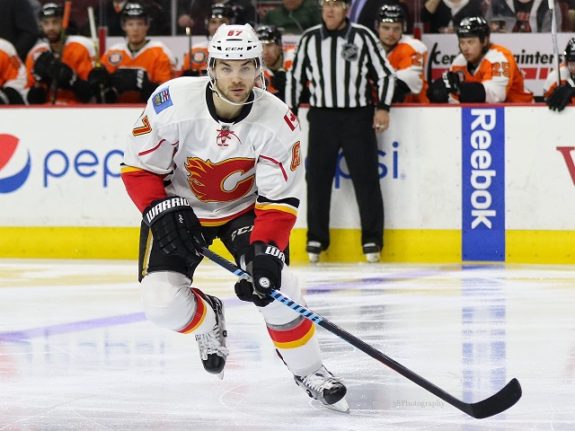 In the case of Perry, he has been less effective of late. At times, he is slow into the offensive zone to support the forecheck, allowing the opposition to make quick exits out of the zone. Ducharme stated in his press brief Monday that "In our sport, everything is in motion," also adding, "the play's right there. You have one, two or three options. Our job as a coach on the ice, with everything in motion, is that we need our guys to recognize situations and to act not react" (From 'Dominique Ducharme Keeps Working on his New System,' Montreal Gazette – 5/3/21). Don't get me wrong, I think Perry has value in many areas of the game, but with the quickness in which Ducharme expects his players to exhibit, I wonder if Frolik could execute more effectively. He is a much quicker player and could help establish a more stifling forecheck.
Now, the other complication with this move, if the Habs are entirely healthy, is that adding Frolik and removing Perry would mean that Perry would once again need to clear waivers to get back to the taxi squad. The risk would have to be calculated. However, Perry has already been through this process and has cleared waivers.
I am not arguing that Frolik will be the savior of the Canadiens if they continue to struggle, but I am suggesting that giving him playing time would not make things worse. The verdict is not in yet, though. The Canadiens still have time to turn their current slump around, and maybe the prospect of Frolik entering the lineup will be rendered moot.
---
---