The Montreal Canadiens claimed Sam Montembeault off waivers on the eve of the 2021-22 season. He was the definition of a stopgap solution for the NHL club.
The team was coming off a run to the Stanley Cup Final and appeared set in goal with the tandem of Carey Price and Jake Allen. Goaltending was supposed to be the strength of that team, with the full-time addition of Cole Caufield and the free-agent signing of Mike Hoffman expected to lead to more goals.
Montembeault Was Claimed off Waivers to Fill In for Injured Carey Price
Montembeault was claimed off waivers because Price was not quite ready for the start of the regular season. He was recovering from offseason knee surgery and the expectation was he would return to the team shortly after the season began. At that point, Montembeault would be destined for waivers once again after filling in as Allen's backup for a short period of time.
Related: Canadiens' Arber Xhekaj More Than An Enforcer
---
Latest News & Highlights
---
Five days after Montembeault was claimed by the Canadiens, Price voluntarily entered the NHL/NHLPA Player Assistance Program. This extended the waiver claim's stay with the team, and when Price only returned to play five games that whole season, it was Montembeault who took on a heavy workload.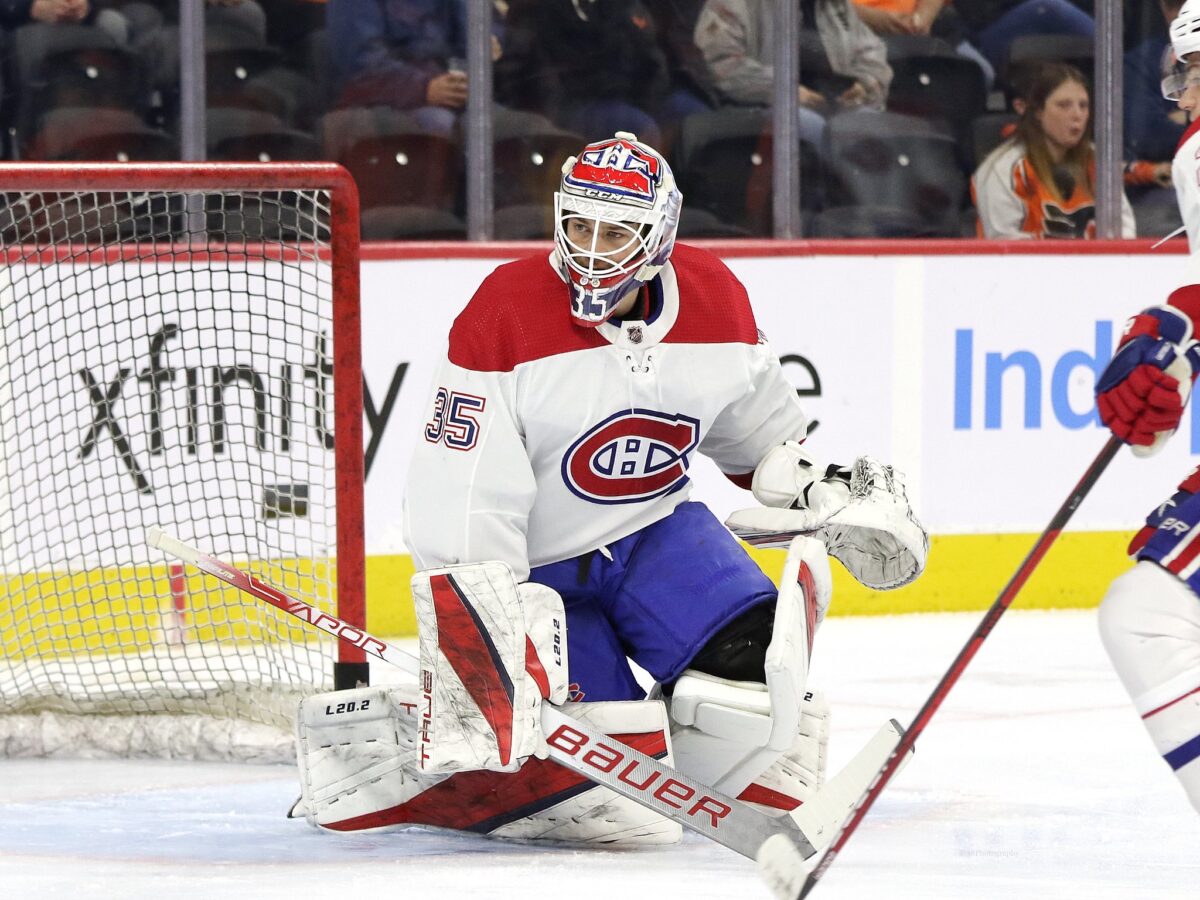 Of course, the Canadiens did finish last in the NHL standings, and their goaltender from Becancour, Quebec, posted a 3.77 goals-against average (GAA) and a .891 save percentage (SV%). Those are not the numbers of a star goaltender, but he did have some terrific outings, like when he stopped 48 Dallas Stars shots in a Canadiens victory on Jan. 18 or when he made 49 saves in an overtime loss to the Vegas Golden Knights two nights later.
Playing behind a porous defensive team resulted in many shots against. Unfortunately, there were many nights when Montembeault was just overwhelmed. On eight different occasions last season, he allowed five or more goals. But it is hard to blame him when scoring chances are coming at him on seemingly every shift.
Montembeault Finding Consistency as Workload Increases
This season, the 26-year-old is still having the odd night where he allows a handful. But, more often that not, he is doing incredible work and keeping an over-matched Canadiens team in games longer than they deserve. He did allow five in his most recent outing, but was incredible early on against the Florida Panthers, keeping the game scoreless for much longer than it should have been.
The Panthers' first goal was quite controversial as Matthew Tkachuk ran into Montembeault and stood in his way, making it impossible to stop the puck. The goal stood, somehow, after a challenge from the Canadiens' bench, and that led to the Panthers' second goal, which was scored on the ensuing power play awarded for a failed challenge.
Must not have been watching Montembeault play this game…
It's a tough call. Probably wouldn't have made the save. Definitely couldn't with Tkachuk blocking him in the crease. By definition of the rule, makes more sense to call it back. https://t.co/6QDoQ8IejU

— Eric Engels (@EricEngels) January 20, 2023
With Jake Allen dealing with an injury, Montembeault has been busier than ever in the month of January. He has already played seven games this month, and before the team melted down on a frustrating night against the Panthers, Montembeault was incredible.
In his last six games, including the Panthers game where he was pulled after allowing five goals in two periods, Montembeault has put up a 2.67 GAA and a .931 SV%. That is while facing over 36 shots per game behind a young and injury-riddled team of skaters.
In last 5 games, Montembeault has a save percentage of 946.

Don't sleep on him, Folks.

He's a part of the solution. Still only 26. Only a second season to get comfortable in the NHL.

— Brian Wilde (@BWildeMTL) January 18, 2023
It seems like the workload may be bringing out the best in the 6-foot-3 and 214-pound netminder. He now has a 3.21 GAA and a .909 SV% on the season in 19 games. Considering the Canadiens are prone to defensive breakdowns and allowing far too many scoring chances against, an above-average SV% is quite an accomplishment.
Montembeault is 26 years old, but only has 82 games of NHL experience as well as 104 games of American Hockey League (AHL) experience. Though his age suggests he is reaching his prime years, his games played show he is still developing and learning how to properly play the position at the pro level. He has had hot stretches in past years, but will likely become more consistent as his experience increases.
Montembeault signed a two-year contract extension that will see him earn $1 million this season and next. Much like the day he was claimed off waivers, this appeared to be a stopgap solution that would get the Habs through their rebuild.
However, the Habs goaltender has shown this month that he might be able to handle a larger workload than anticipated. If he can continue playing the way he has for most of this season, he is going to stop being looked at as a stopgap for the rebuild and start being looked at as a key part of it.
---
---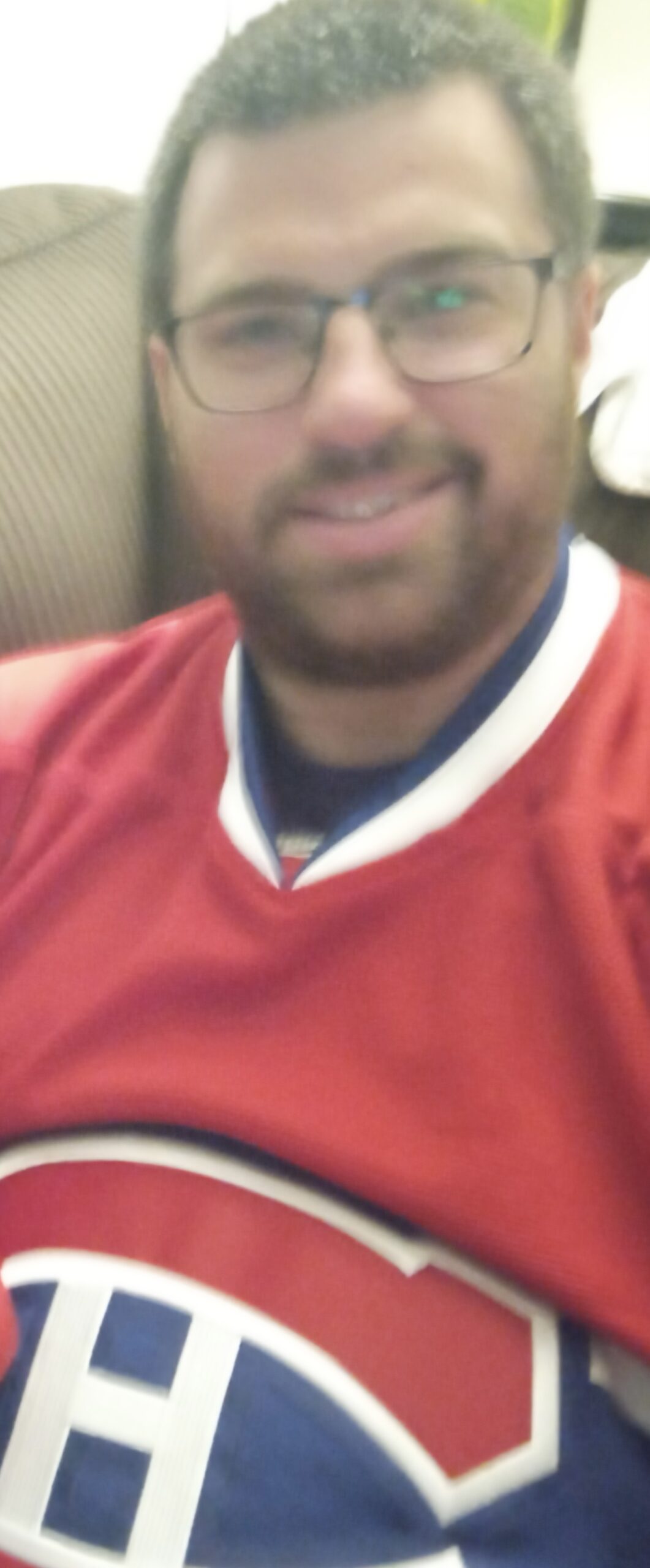 A Montreal Canadiens fan who enjoys the game as a fan, writer, coach and referee.