What's The Grind Line? Apart from the once-famous line of Kris Draper, Kirk Maltby, and either Joe Kocur or Darren McCarty, The Grind Line is also The Hockey Writers' weekly column about the Detroit Red Wings. Tony Wolak, Jacob Messing and Rachel Anderson are the muckers who make up THW's forechecking unit and sound off on Red Wings topics.
---
Before the 2018-19 NHL season kicked off, many assumed that the Detroit Red Wings would be making the headlines for all the wrong reasons. It certainly started off that way with Henrik Zetterberg retiring, a couple of disastrous losses to Boston and Montreal, and then a merciful change to Arby's curly fries promotion.
Then, the Red Wings flipped the switch after a much-needed team meeting, per Sportsnet's Elliotte Friedman. Jimmy Howard shared some of the details with the ever-popular rumor-breaker:
We had to dig in. Play the right way. The good thing about this group is that it is not a cliquey team. We could be blunt with each other. Press the re-set button and demand we start doing things like winning battles.
They've won more than just battles since the conversation – the Red Wings 9-3-1 in their last 13 games, including curly fries in 10 of those contests.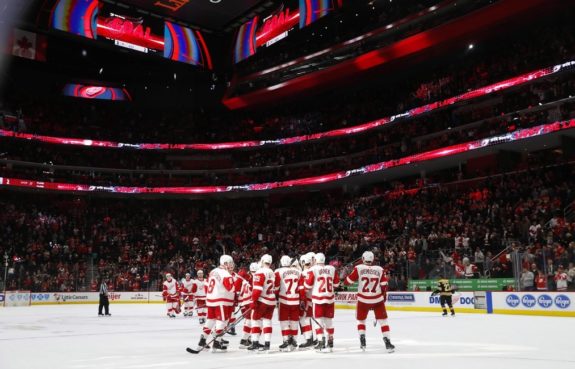 So with the team flying high, what's next for Hockeytown: More improbable success or a past-due regression? In this week's edition of The Grind Line, The Hockey Writers' Red Wings coverage team shares their thoughts on Detroit's future, plus a reason to be thankful this time of year.
Will the Red Wings Surprise Us and Make the Playoffs?
Tony Wolak: No…
…but it'll be closer than most thought at the beginning of the season. If anything, the Red Wings have proven over the past 13 games that they are a resilient team and don't fold easily.
With Dylan Larkin, Andreas Athanasiou, and Anthony Mantha leading the charge, I can see the Red Wings contending for a wild-card spot, but coming up a few points short. They'll still qualify for the lottery and, like the Hurricanes last year and the Flyers in 2017, could manage to land a top-three draft pick despite their decent record.
Related: Do the Red Wings Have a No. 1 Center in Larkin?
Rachel Anderson: Barely, Yes
The Red Wings have shown in their last ten games that they are capable of contending. Though there is still a very long way to go to be worthy playoff competition, I think there may be a bit of surprising fight in them. It's highly unlikely they'll be the cinderella team and its also very unlikely that they'll make it past the first round. However, as the youth are beginning to take charge, as Tony said, they could push for a wild card spot.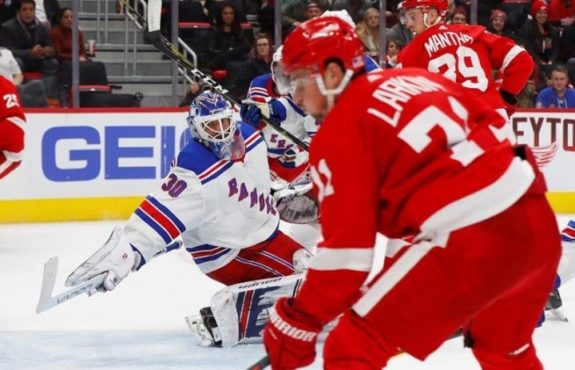 Though a wild card spot is kind of a consolation prize and rarely do those teams present a threat, it could be a huge boost in the confidence of the organization if they could do it.
Jacob Messing: No
"Surprise" has been the word of the season so far. The rookies, the abysmal start, the current play, and the power play have all been big surprises.
One surprise we won't see is the postseason. It's more about the competition. Tampa Bay, Boston, and Toronto are near playoff locks in the Atlantic and even Buffalo has been dangerous over their last ten games.
Add in the Montreal Canadiens, the entirety of the Metropolitan Division, and inevitable deadline deals and it's just not in the cards.
Which Red Wings Player Will Be Traded First?
Tony Wolak: Nick Jensen
Now that Jonathan Ericsson is ready to go, the Red Wings have seven everyday defensemen on the roster, plus a couple more staking their claim in Grand Rapids. As a rental with a palatable contract, Jensen would be the easiest to move. His speed, right-handed shot, and ability kill penalties should bring back a third- or fourth-round draft pick.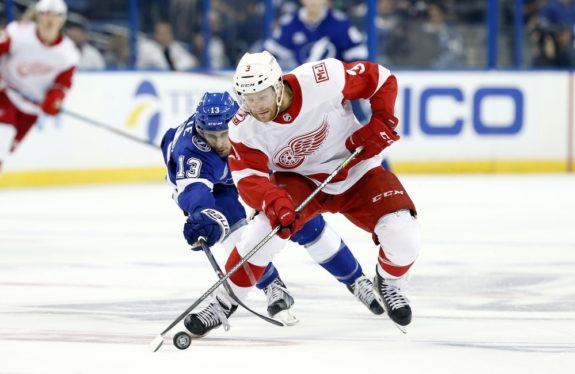 Rachel Anderson: Nick Jensen
If there were no such things as no-trade clauses, this decision would be way easier. As it stands however, many of the Red Wings have NTCs attached to their contracts, which makes moving anybody a trick.
Nick Jensen is among the few that do not have such a clause and whose contract is set to expire as it is. He's got potential and shown glimpses of creativity but with the amount of talent ready to come up through Grand Rapids, there's no need to retain him. He's a quality player and would do very well in the lineup regularly, but Detroit needs to make room for the fresh legs.
Jacob Messing: Gustav Nyquist
Gustav Nyquist offers speed, shiftiness, offensive flash, and overlooked defensive play. He's also young at 29 years old and has had a strong start. Teams that run into injuries could land the expiring, $4.75-million contract (albeit with a no-trade clause) and be confident in playing him with more dependable players. He could fetch a second- or third-round pick should he stay productive.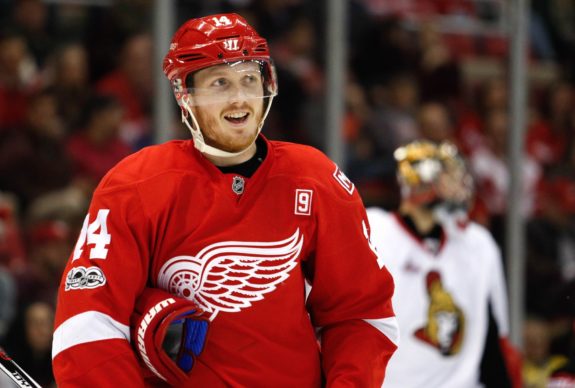 Thanksgiving May Be Over, but What Are You Thankful for This Season?
Tony Wolak: A Competitive Team
Let's be honest – the past few weeks have been a lot of fun and brought back memories of the celebrated dynasty years. But unlike past Red Wings teams, this heater probably isn't sustainable.
A rebuild can be like that long, 10-hour drive to grandma's house for Thanksgiving. It's draining for everyone. And these wins are like a pitstop at your favorite restaurant. Sure, you'll be back on the road soon dealing with traffic, but it's a nice break from reality. Then, it's finally over when you arrive and dive into the spoils that you've been looking forward to.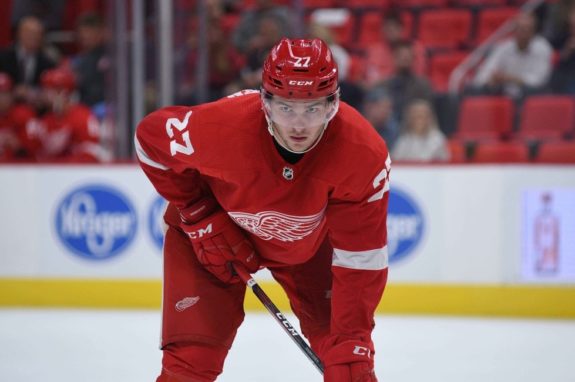 Rachel Anderson: Faithful Fans
The Red Wings have had a couple terrible seasons. I'm loyal and have been since I was a kid, so I know its hard to watch a used-to-be great team falter. Every organization has fair-weather fans, but I'm so thankful for the ones that stick it out.
Development takes time, as we've often heard preached. It took six-plus seasons after drafting Steve Yzerman, acquiring the Russian Five, and a lot of haggling to get close to a Cup in the 90s. No doubt, this will take a deal of time as well. Greatness doesn't happen overnight so I'm very thankful for the people who understand that and still support their team.
Jacob Messing: The Rookies
Michael Rasmussen and Dennis Cholowski have been solid for the Red Wings to date. While Cholowski's offense has taken a step back with sheltered ice time since the return of blue line veterans, the 20-year-old has remained effective defensively and is a great passer with exciting instincts and decision-making.
Rasmussen has come on of late and is showing his potential as the ninth-overall pick in 2017. Just for fun; he was drafted in the same spot as forwards Logan Couture, Mikael Granlund, and Nikolaj Ehlers. After a rough start, he's more engaged, more noticeable, and is learning fast at just 19 years old.
Related: Red Wings' Top 10 Prospects: Impressive Early Returns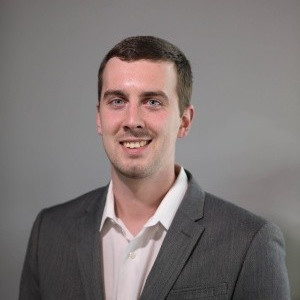 Tony Wolak is based in the Washington D.C. area and covers the Detroit Red Wings for THW. As a former junior and college hockey player, Tony has a unique perspective on Red Wings topics.