After the Hockey Hall of Fame selection committee elected to nominate three goaltenders as honored members: Henrik Lundqvist, Tom Barrasso and Mike Vernon, the NHL Draft is coming up and a new flux of young netminders will have their name called on the draft floor.
Related: Devils Ideal 2023 Trade Target Is Toffoli
Goaltending is one of the most interesting positions in sports, it's also one of the most difficult positions for scouting departments to assess the potential of young players. The general thoughts on drafting a goalie are that they take longer to develop into bonafide NHL players. That's a fair assessment of the position, especially in today's game where we're seeing more and more internationals challenging the game.
Brodeur vs Everyone Else
It's been a while since first ballot Hall of Famer and all-time great Martin Brodeur was drafted 20th overall in the 1990 NHL Draft. The three-time Stanley Cup champion and four-time Vezina Trophy winner was drafted after Trevor Kidd.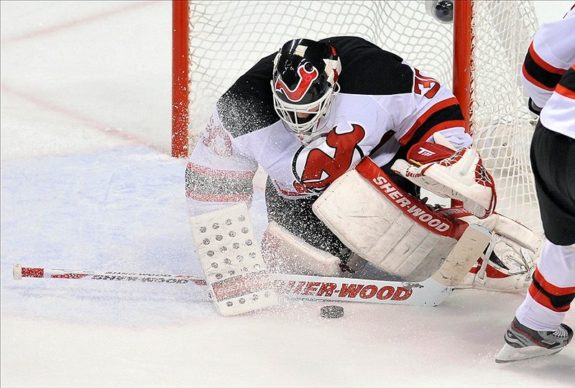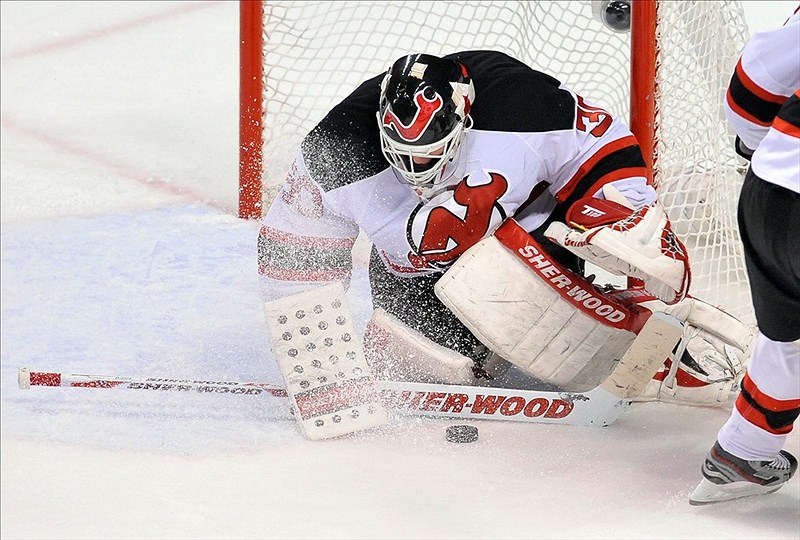 It's virtually impossible for New Jersey Devils fans to expect that the next Brodeur is just around the corner; because he's not. No team will ever again have a goaltender put up 125 career shutouts, with 124 of those suiting up for their franchise. By no means though does that mean that they can't have strength at the position.
A New Era of Drafting Goaltenders
We're entering an age in the NHL where teams are trending towards having goaltending tandems. There are a few reasons for that. Mainly, I believe teams and coaching staffs are moving towards managing the regular season games played by their starters to keep them fresh for the playoffs, more so than in the past. The workhorse, regular season goalie is fading. They're still in the game, Connor Hellebuyck is a strong example of one that can play 60 games per season. But he's also 30 years old, it's important to have another goalie to play at least 20-30 games per season. Those games count in the standings and teams shouldn't want their starter to tire before the playoffs. Last season, the Winnipeg Jets starter played the team's final 13 games during their playoff drive, only to lose to the Vegas Golden Knights in five games in the first round.
---
Latest News & Highlights
---
We're seeing more and more that teams are drafting goaltenders later, with a few recent exceptions like Nashville Predators prospect Yaroslav Askarov. This could be attributed to a lack of bonafide elite talent at that age compared to the past, but it also can be due to teams believing they can strike it rich in later rounds of the draft. We can again look directly at 2020 Vezina Trophy winner Hellebuyck (fifth round, 130th overall in 2012) for the belief that gold can be mined in later rounds between the pipes.
Draft Targets
Trey Augustine, US U-18 (NTDP)
The South Lyon, Michigan native and Michigan State Spartans commit put up the second-highest save percentage (SV%) in US U18 NTDP history with a .926 SV% in 2022-23. At the 2023 IIHF World Junior Championship, Trey Augustine went 4-1 with a 2.86 goals-against average (GAA) as a teammate of Devils' 2021 fourth-overall pick Luke Hughes. The netminder is the third-ranked goalie in the draft (according to NHL Central Scouting), expected to go in the second round.

There's no guarantee he'll be on the board at No. 58 when the Devils make their first selection of the draft. TSN's Bob Mckenzie ranked Augustine No. 57 in his mid-season draft rankings. Players drop in the draft, players move up, and teams trade picks. It wouldn't be a bad move for general manager Tom Fitzgerald to target him this year.
Tomas Suchanek, Tri-City Americans (WHL)
Ranked ninth amongst North American goaltenders, the Czech-born netminder had a respectable season in the Western Hockey League (WHL) going 27-14-1. The appeal of selecting Tomas Suchanek was his showing on the big stage at this past World Junior Championship for Czechia. He was named to the tournament All-Star Team leading them all the way to the gold medal game. They succumbed to Canada in overtime and settled for a silver medal, but they're not playing in that game without him standing out throughout the tournament.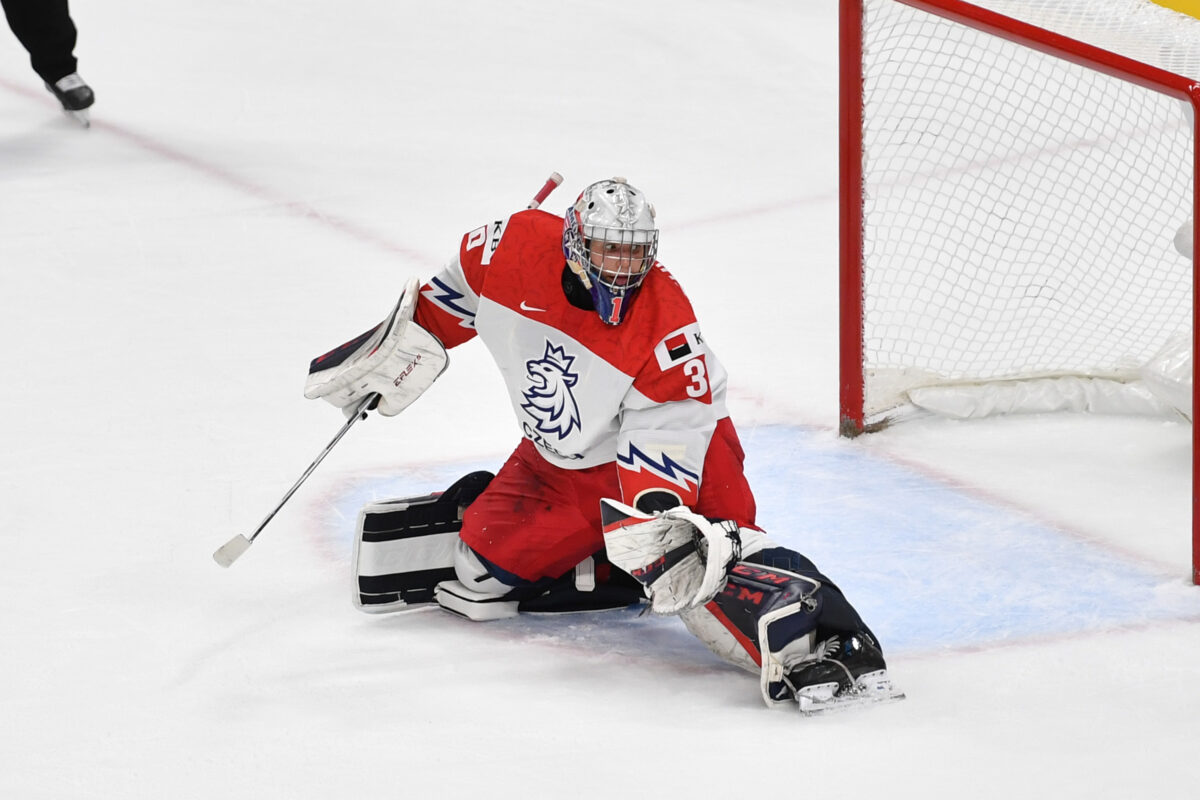 Suchanek has been draft eligible two years previously, both have seen him passed over. He's eligible once more this season, and he's probably going to be picked somewhere in the mid-rounds. If the netminder had been drafted last year, the team that picked him would have been thrilled with the season he just had in 2022-23.
Adam Gajan, Chippewa Steel (NAHL)
The Slovak standout netminder at the 2023 World Junior Championship is ranked sixth amongst European goaltenders. It's a bit of a long game drafting the 6-foot-3 goaltender Adam Gajan, as he'll be suiting up for Minnesota-Duluth this fall in the NCAA. While Suchanek was named to the World Junior Championship All-Star Team and Augustine was solid for Team USA, Gajan was named the tournament's top goaltender.
Modern Outlook on Developing Goaltenders
It's a matter of the game evolving, and like every other aspect of the game, the goaltending position takes a bit longer than the rest. The way I believe an organization should approach drafting at the position is to select, at the very least, one netminder every year. It doesn't matter if you have an elite starter locked up for the long term, franchises should have goaltenders in their development system at every stage of their careers, playing in multiple leagues.
Drafting a goaltender should not be a reflection of a team's needs or strengths in their current state, especially in today's climate of the NHL with what we know about the position. The three goaltenders elected into the Hockey Hall of Fame on Wednesday were drafted, respectively: 56th overall (Vernon), fifth overall (Barrasso), and 205th overall (Lundqvist). Let that be the example of how wildly unpredictable drafting a goalie can be, and I only mentioned Kidd once.
---
---