Those players whom hockey writers think have a shot at winning the Calder Memorial Trophy usually face enough pressure without putting more of it on themselves. Yet Calgary Flames' defenseman Juuso Valimaki seems to have done just that in an interview with Sportsnet last December when calling his shot, the confident young Finn explained "it's not something (the Calder) I'm focused on but, big picture, I know it's a possibility. It's something we've talked about through the rehab process. Call it a goal for this season." 
Declaring goals is sometimes a way professional athletes motivate themselves and Valimaki is not alone in thinking he has a shot at the Calder. Last December, The Athletic published an article giving eight reasons why Valimaki would win the award (from "Eight reasons Flames' defensemen Juuso Valimaki will win the Calder", The Athletic, 31/12/2020). This was followed up by a TSN post dubbing him "a stealth Calder candidate."  
Related: Ranking Every Calder Trophy Winner Since 2005   
Armchair experts making the case for Valimaki as rookie of the year point out that in the 2018-19 season he managed to get 24 regular-season games and two playoff starts under his belt. By contrast, other Calder contenders this year have no NHL experience and in this COVID-19-shortened season did not benefit from a rookie camp or preseason games. Making it worse on rookies this year is that there will be little practice time between games.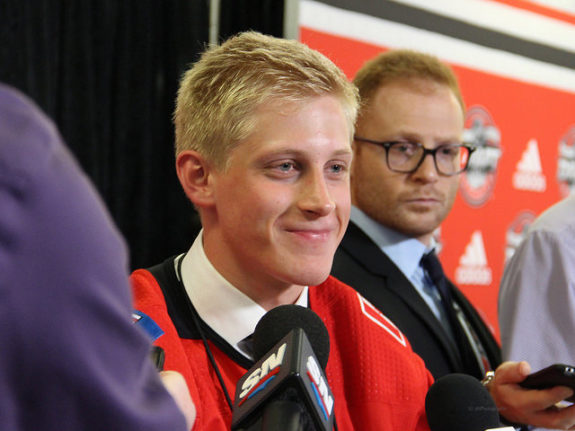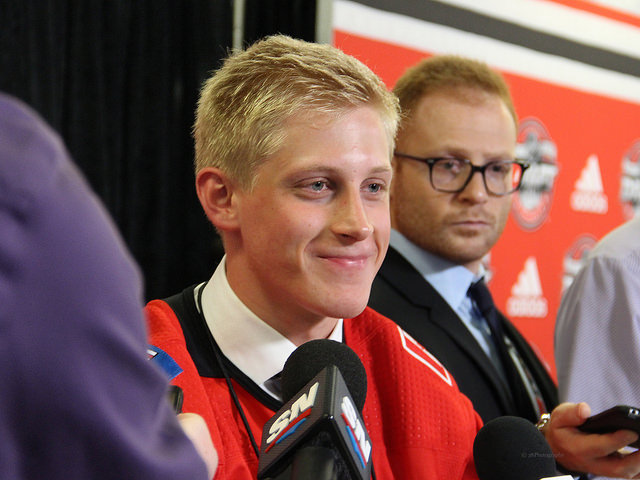 Valimaki also got a head start on the season by playing last summer in the Finnish Elite League (Liiga) where he registered 19 points in 19 games. He is credited not only with being older and wiser than other rookies, but stronger and quicker than he was before he was injured and missed the entire 2019-20 season.
Related: Flames' Valimaki Will Benefit From Overseas Competition
Some hockey analysts point out that Valimaki may get more ice-time as Flames' oldster Mark Giordano's minutes decline and injuries to other defensemen take their toll. They point to Flames' blue line stud Chris Tanev, who has never played a full season in the NHL owing to injuries.
All of this is true, but here are five reasons why taking a bet on Valimaki winning the Calder is a long-shot. So much so that today, odds-makers would give a punter $25 for every $1 they bet on Valimaki should he win the Calder. (not that this page condones gambling!) 
1. Valimaki is a Defenseman
In the 88 years of the Calder Memorial Trophy's existence, it has been awarded to a defenseman just 12 times. Statistically, it should be expected that defensemen would win the award a third of the time.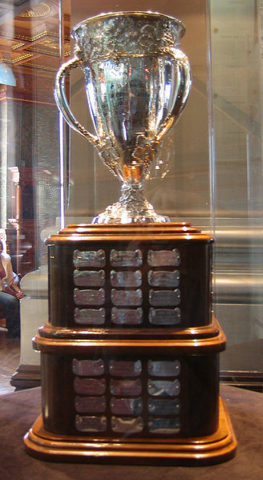 Over the last 20 seasons, only four defensemen have won the award including the Colorado Avalanche's Cale Makar who won last year. Other rookie defensemen on the winners list in the last two decades are Aaron Ekblad of the Florida Panthers (2015), Tyler Myers who won it with the Buffalo Sabres in 2010 and Barret Jackman the 2003 winner with the St. Louis Blues. 
2. Valimaki is No Cale Makar
The 22-year old Makar played 57 regular-season games last year and racked up 50 points with 12 goals, 38 assists and a plus-minus of +12 on his way to the Calder. In 15 playoff games, he registered 15 points and a plus-minus of +12. He was the team's number two in point production and his average playing time per game was just over 21 minutes. He was a big part of the Avalanche power play.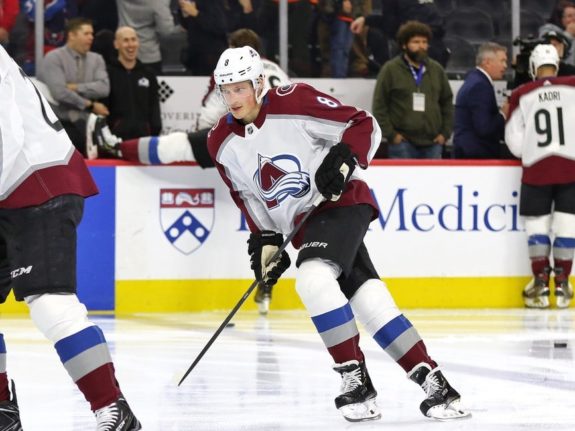 With an eighth of the season already gone, Valimaki would be hard-pressed to match these numbers. At this point, he has one assist, a plus-minus of -4 and has played an average of only 16:44 minutes per game.
None of this is to argue that Valimaki doesn't have a place on the Flames' blue line. He and his partner Nikita Nesterov have combined to make a solid third rearguard pairing. After looking a little shaky in his first few outings Valimaki appears more confident, is jumping up on the play and getting a few quality shots on goal. Not only that, but he shares the lead with veteran blueliner Tanev in blocked shots even though he plays far fewer minutes.
3. Calder Winners Make an Immediate Impact
In his rookie season, Ekblad led all rookie defenders in goals, power-play goals and points. He registered a plus-minus of +12, 109 hits, 80 blocked shots and averaged almost 22 minutes playing time per game. Not only did he appear in the 2015 All-Star Game, but he surpassed Panthers' legend Ed Jovanovski for the franchise record for most points for a rookie defenseman. He edged out the Flames' Johnny Gaudreau for the Calder.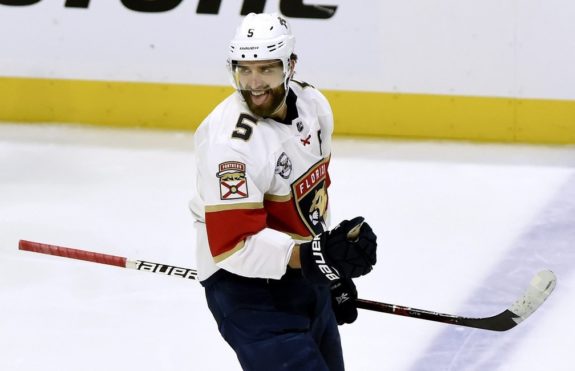 Similarly, Vancouver Canucks' giant Tyler Myers during his rookie season with the Sabres played almost 24 minutes per game had a plus-minus of +13 and was the club's top defenseman with 48 points beating out Matt Duchene of the Avalanche and Jimmy Howard of the Detroit Red Wings for the Calder award.
Valimaki has shown no signs that he will make this kind of impact on the Flames this season.
4. Calder Traits Not Yet Apparent in Valimaki
Valimaki may yet become a Gary Suter, Joe Nieuwendyk or Sergei Makarov – all Calder Trophy winners with the Flames. Yet based on what fans have seen so far this season, they shouldn't make any wagers on that.
Related: Flames' 12 Days of Hockeymas: 3 Calder Trophy Winners
Typically, winners of the Calder Memorial Trophy lead the league among rookies at their position. They are regarded as a future star in the NHL and show signs that they will dominate in the league. Many become the face of their franchise.
Some will play for losing teams given the rules governing the NHL draft. Yet succeeding with an uncompetitive team is taken by many sportswriters as further proof of just how good a rookie of the year candidate really is.
5. Valimaki Faces Stiff Competition for the Calder
Bowen Byram with the Avalanche, the New Jersey Devils' Ty Smith and the Montreal Canadiens' Alexander Romanov are regarded as three of this year's top rookie rearguards. By the numbers to this early point in the season, Valamaki compares favorably to Byram, but is not the equal of Smith or Romanov. Smith is almost a point-a-game player with two goals and five assists in eight games, a plus-minus of +3 all with an average ice time of 16:55 minutes per game.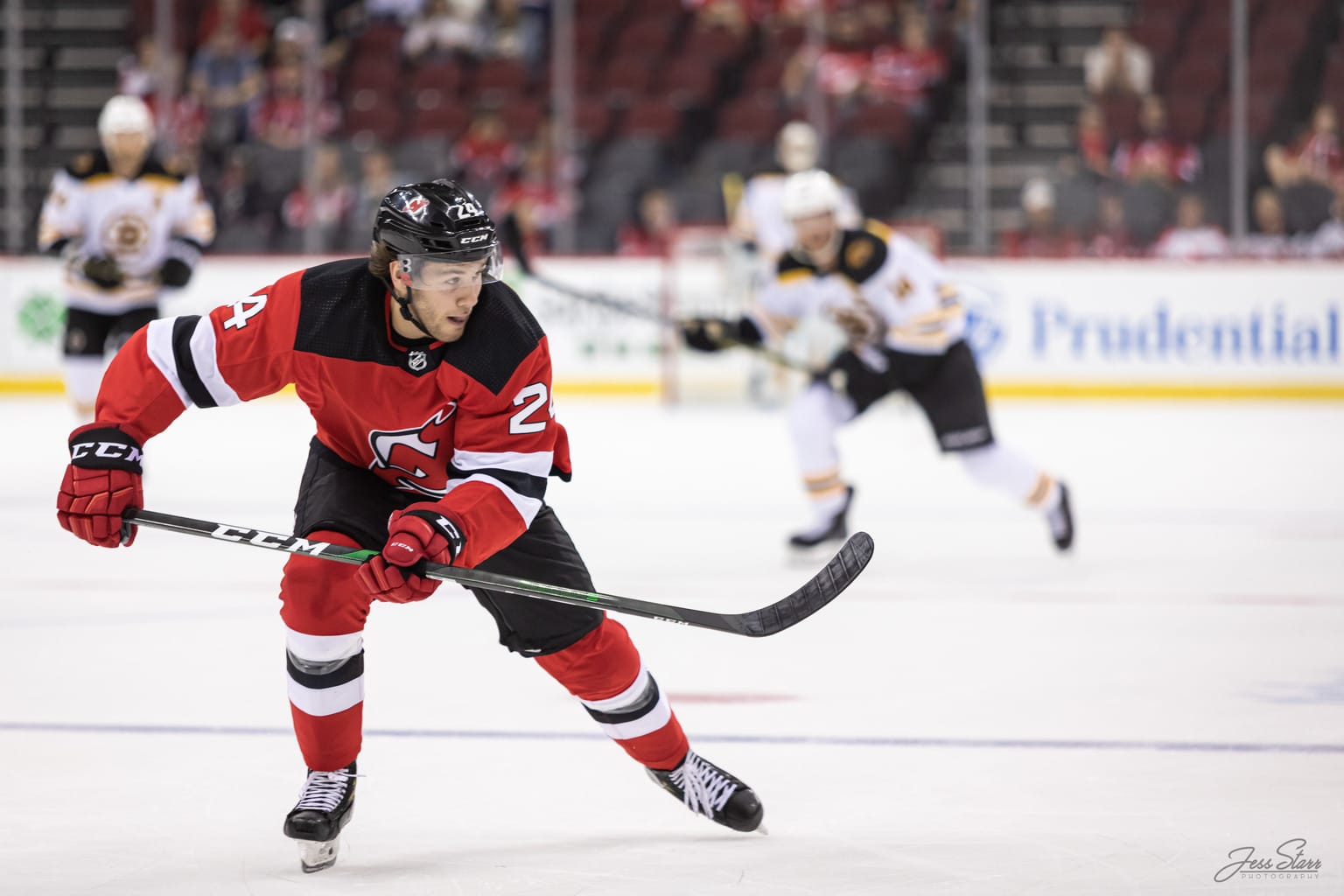 While Romanov has only two points compared to Valimaki's one to this point in the year, he is playing an average of 18:40 minutes per game and has a plus-minus of +5 combined with a robust 19 hits compared to Valimaki's two. He mixes it up with opposing players, jumps into the play and is arguably one of the Habs' top four defensemen.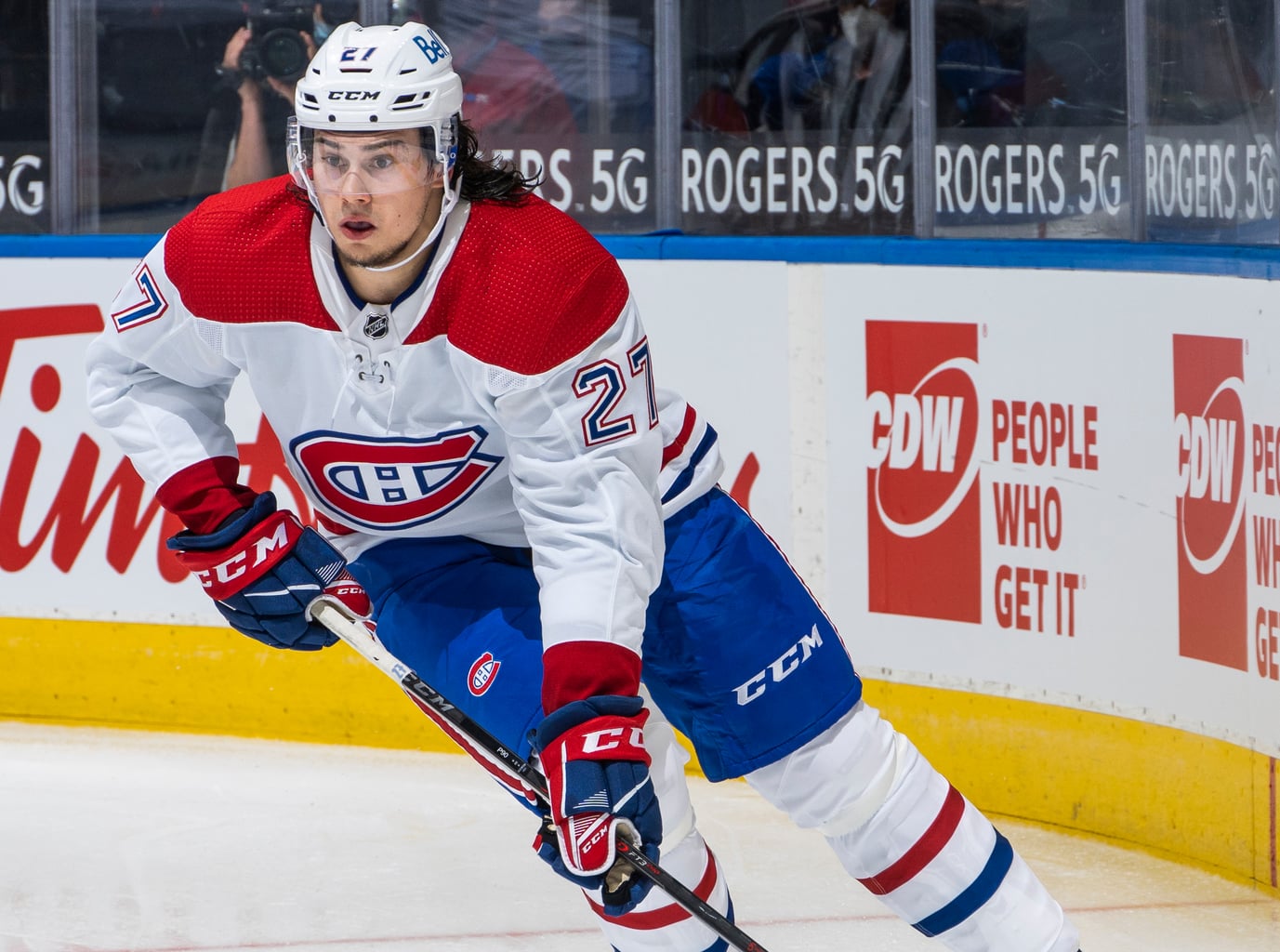 However, other defensemen are not the biggest competition Valimaki will face for the rookie award. For odds-makers, the five best bets for the Calder award are the Minnesota Wild's Kirill Kaprizov, the New York Rangers' Igor Shesterkin and Alexis Lafreniere, and the Ottawa Senators' Josh Norris and Tim Stutzle. 
While Valimaki benefited from play in Finland this summer, the Liiga is not the NHL. Besides, Russians Kaprizov, Shesterkin and Romanov have solid experience in the Kontinental Hockey League –second only to the NHL in terms of caliber. 
What is more, Lafreniere is regarded as one of the strongest first overall picks in years and is supported by the Rangers' talented forwards. The Sens' Stuetzle will be formidable if he can stay healthy.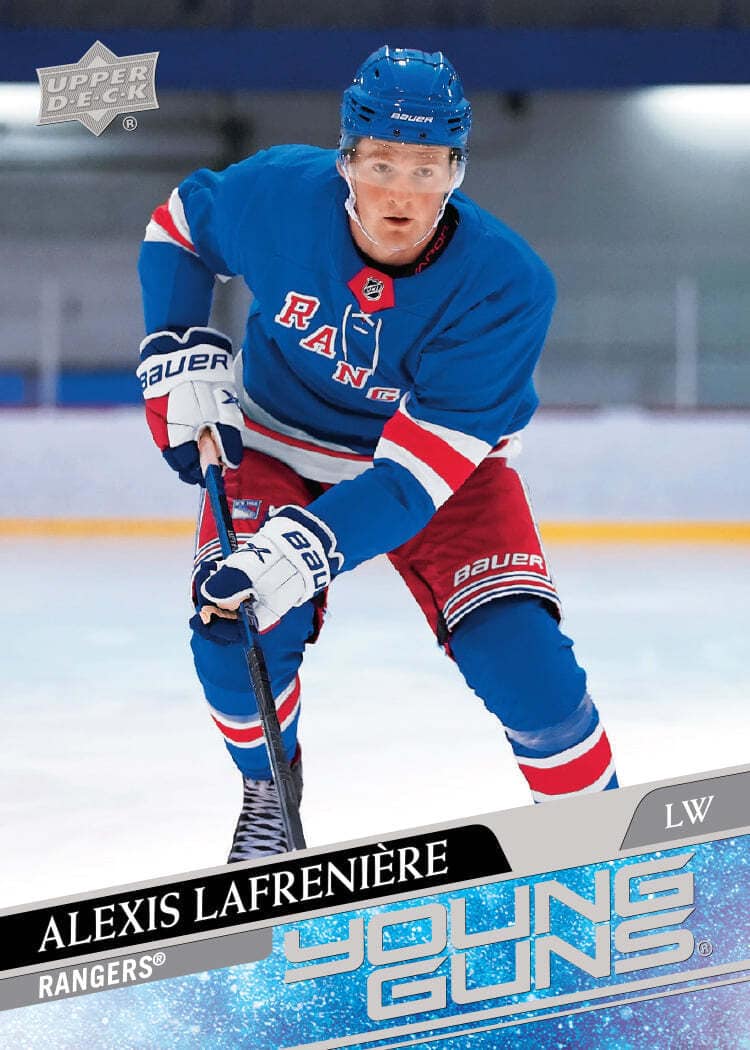 Against such a talented field, Valimaki will have a hard time standing out with the sportswriters casting ballots this spring to choose the Calder winner. 
Valimaki Summed Up
To this point in this very short season, Valimaki has not shown the makings of a Calder winner. He simply hasn't made his presence felt with the Flames much less had an impact on the team's key numbers. If he is to make good on his goal of taking a run at the Calder Trophy, he will have to pick up his play right away.
---
---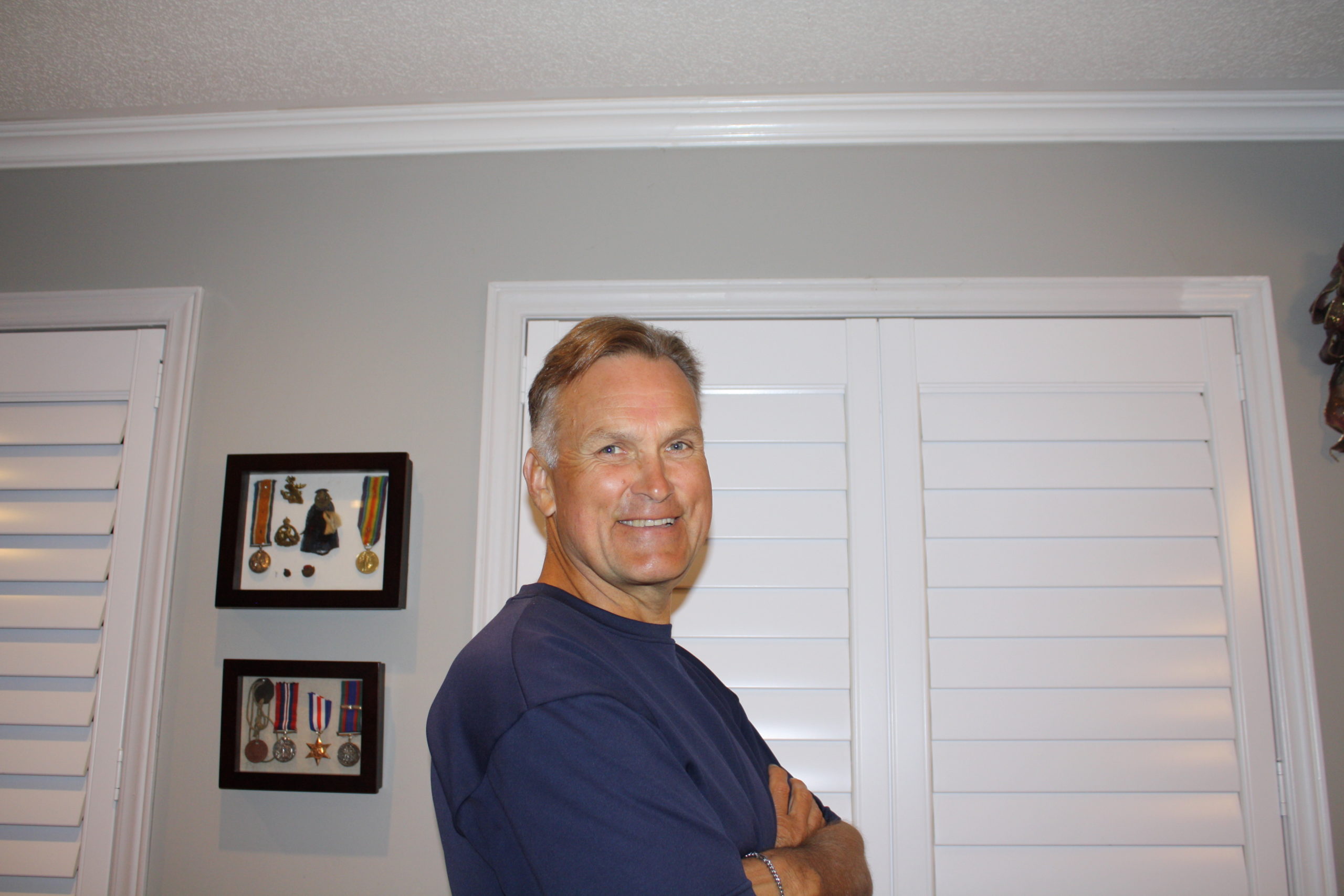 Paul covers the Calgary Flames, the Ottawa Senators and the OHL's Ottawa 67s for The Hockey Writers (THW). He also hosts the Flames Faceoff show for THW's Podcast Network.
Paul has been sought for media interviews for the thoughtful pieces he has written on hockey's response to the major social and political issues of the day including the place of gay players in the game. Paul is also known for his interesting perspectives on the key issues and challenges facing the teams he follows.
Of his work with THW, Paul says,  "I love to tell stories about the game of hockey and the personalities – both past and present, who have made it the greatest game on the planet!"
Follow him on Twitter at @pquinney