We are now less than one year away from the 2022 Winter Olympic Games in Beijing. It has been seven years since NHL teams have sent their players to the tournament, and while the 2018 Winter Games were definitely entertaining, they lacked the spark that game-breaking players such as Connor McDavid, Auston Matthews, or Sidney Crosby would have brought to the table.
As the event inches nearer, excitement is beginning to grow. The NHL and the players association have agreed to allow their players to participate. This will be a fantastic opportunity for a variety of players to showcase their talents on the biggest stage in sports, vying for the ever-coveted Olympic gold medal.
With competitors from six different nations represented on their roster, the Philadelphia Flyers have a number of players that will be hoping to crack their country's team in 2022.
Team Canada
Sean Couturier
As the perennial favourites in any international hockey tournament, there will be plenty of competition for each of Team Canada's roster spots. This is doubly true for a centreman like Sean Couturier, who will have to battle for a spot in the congested middle of Canada's lineup. The Selke Trophy winner will need to maintain his elite level of play on both sides of the puck if he hopes to beat out the competition for a spot on the Canadian team.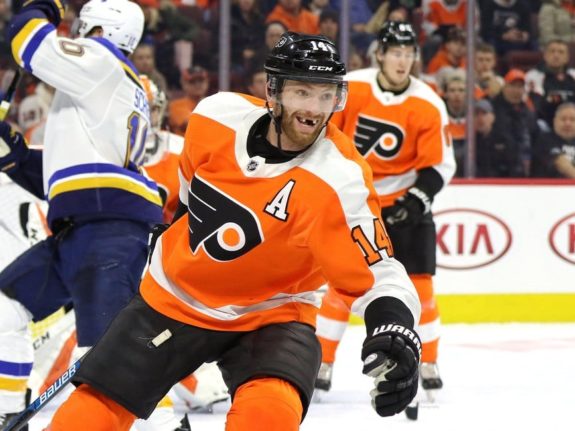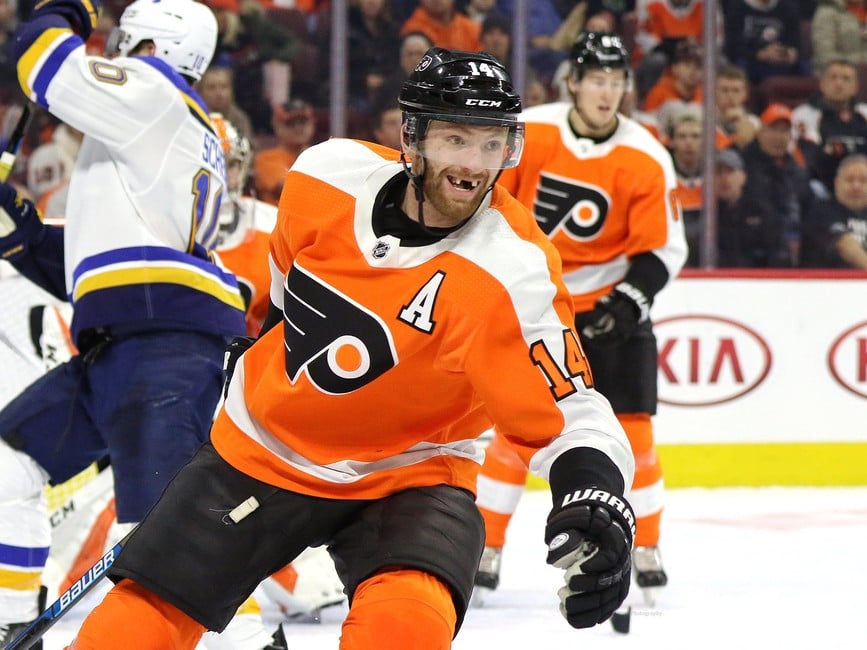 If Couturier is selected, he will likely be counted on to be a shutdown forward and a key piece of Canada's penalty kill, rather than being relied on for offence. He would also be a part of a changing of the guard of sorts as Canada shifts away from the veterans that brought them success in 2010 and 2014 and towards a new wave of youth that includes players such as McDavid, Mitch Marner, and possibly Couturier himself.
Claude Giroux
One of the more notable players snubbed from Team Canada in 2014, Claude Giroux will finally get another shot to make the Olympic squad eight years later. While he may not be the same player he was at age 25, he has still managed to maintain a high level of play into his thirties. There were some concerns of decline based on his production in last year's playoffs, but the Flyers' captain is proving his doubters wrong with a very strong start to the season, having 14 points in 16 games while playing solid defence.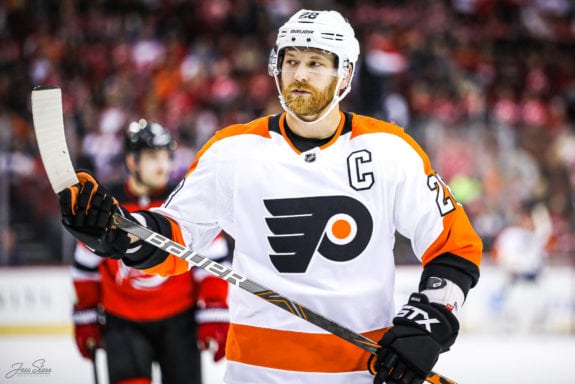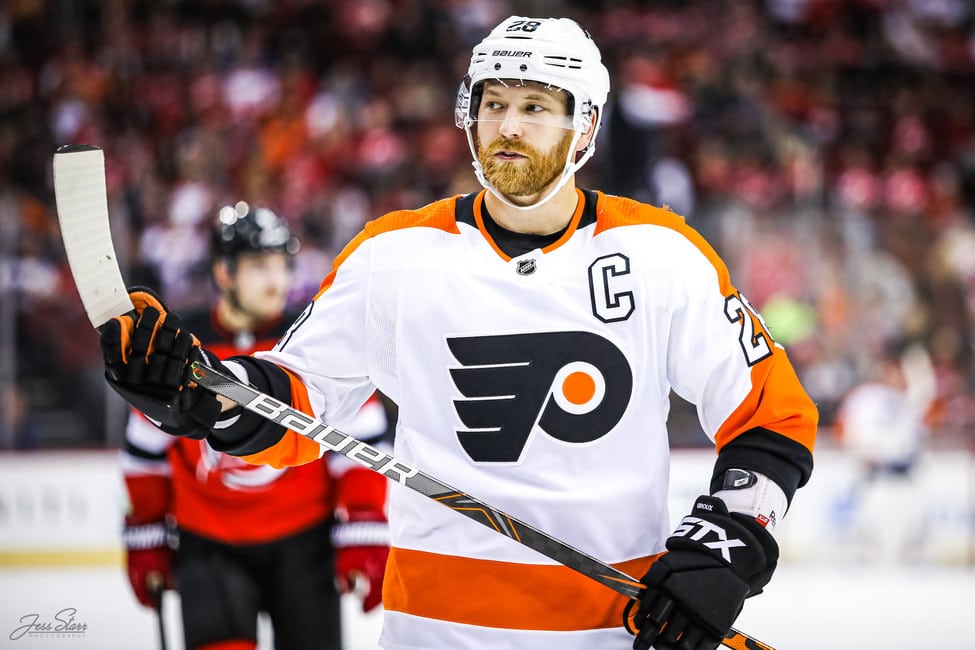 While Giroux is a very skilled player and would no doubt be able to hold his own on Team Canada, his best chances to make the team may have passed him by. A snub in 2014 and with NHL players not participating at the Olympics in 2018 means that he never earned a selection to the team during the prime of his career. If he is chosen, though, it will likely be in a depth role on the left side, with added duty on special teams. Perhaps his strong play, coupled with a new managerial team in charge of selection, will turn some heads in Canada's front office and earn him a spot on the squad.
Carter Hart
If there is one position comparatively lacking in depth for Team Canada, it's goaltending. Carey Price has had a rough past few seasons, Marc-Andre Fleury will be 37 and has been far from consistent, and the other goaltender from the 2014 tournament, Mike Smith, is no longer at the level he was seven years ago. Canada will be undergoing a youth movement in net, with the top candidates for the position being up-and-coming netminders like Carter Hart, MacKenzie Blackwood, and Jordan Binnington.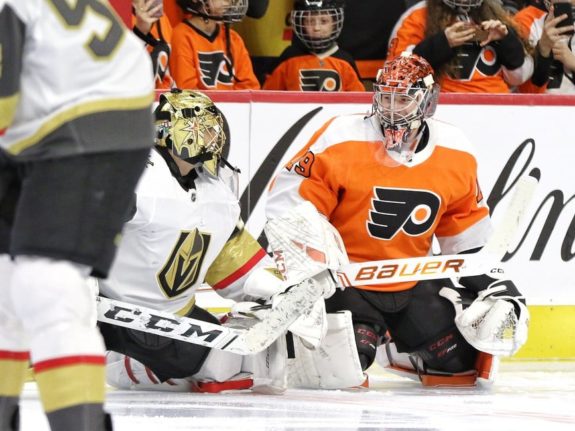 Arguably the most talented, young goalie that Canada has seen in years, Hart has shown that he can be a dominant force at every level of play. At only 22 years of age, he's proven himself at the World Juniors, in the OHL, and in the NHL. To add the Olympics to his résumé, he will need only to continue his upward trajectory, and a spot on Team Canada will be well within his reach.
Team USA
Joel Farabee
Still a fresh face on the scene in only his second year of pro hockey, Joel Farabee is taking the league by storm this season. In 18 games with the Flyers, he's tallied 17 points, including nine goals. He'll have his first real shot at making an Olympic team in 2022 with another international juggernaut in Team USA.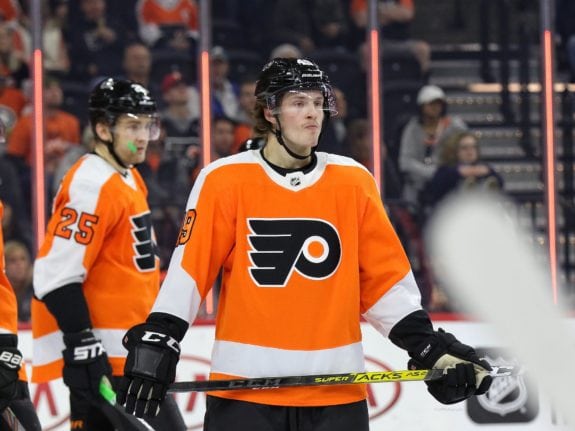 Farabee will be fighting for a spot on a stacked American squad, who, like Canada, will likely be bringing in a number of young players, ushering in a new era of USA hockey. Farabee himself is only 21, so there is plenty of room for him to pick up experience and grow. His flexibility in being able to play at both the left and right wing positions will also be an asset as he'll be able to slot into various spots in the lineup when needed. If he is able to maintain and build upon his strong performances from this season, he'll have a very solid case to make the Olympic squad in 2022.
James van Riemsdyk
A player in direct competition with Farabee for a spot on the American roster is the Flyers' scoring winger James van Riemsdyk. One of only three current Flyers with Olympic experience, JVR put up seven points in six games in his last go-around in 2014. Known for potting goals and his knack for getting to the front of the net, he also has strong playmaking ability, making him a serious offensive threat.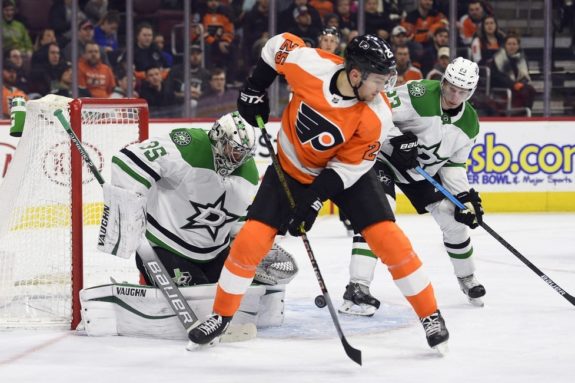 JVR is far from a guarantee to make Team USA, as they will likely decide to go younger and faster in 2022, compared to their 2014 team that fell short of medaling in Sochi. He also has a reputation for being a very streaky player, which may lead to Team USA passing him over for someone more consistent. With that said, he seems to have found his groove this season in Philly this season and is on track to have a career year. If he is able to continue his strong form, it will be tough for those in charge of player selection to ignore him.
Team Russia
Ivan Provorov
The lone Russian player on the Flyers' roster, Ivan Provorov, will look to be at the forefront of his country's blueline in Beijing. A strong physical presence, who is steady in his own end and is able to chip in on offence, he is developing into an elite defender while flying under the radar of many. Provorov does it all for the Flyers and will be well prepared to take on a similar role at the Olympics.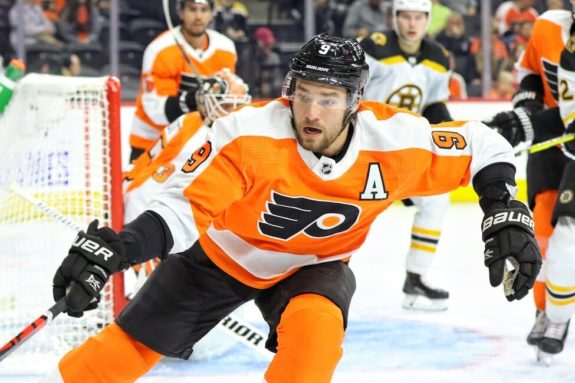 Russia's defence is looking like it will be a lot thinner than that of Canada or the USA, meaning that Provorov is a near-lock to make the team. He'll likely serve as the squad's number one defender, alongside the Lightning's Mikhail Sergachev, playing big minutes and being a leader on the team's power play and penalty kill. He's played an average of 25 minutes per game for the Flyers between this season and last, meaning that he should have no problem munching minutes for Russia. Although going up against teams like Canada, the USA, and Sweden will be a new challenge for him.
Team Czech Republic
Jakub Voracek
Another Flyer that has previously represented his country at the Olympic Games, Jakub Voracek picked up only two points for the Czech Republic, en-route to a disappointing sixth-place finish in 2014. While he didn't have his best showing at the Sochi games, those in charge of the Czech team have continued to place their faith in him, naming him the captain of his country's team in three World Championships since then, including the most recent tournament in 2019 where he led his team in scoring with 16 points in 10 games.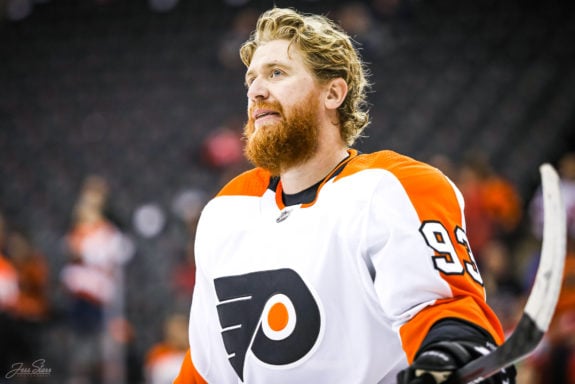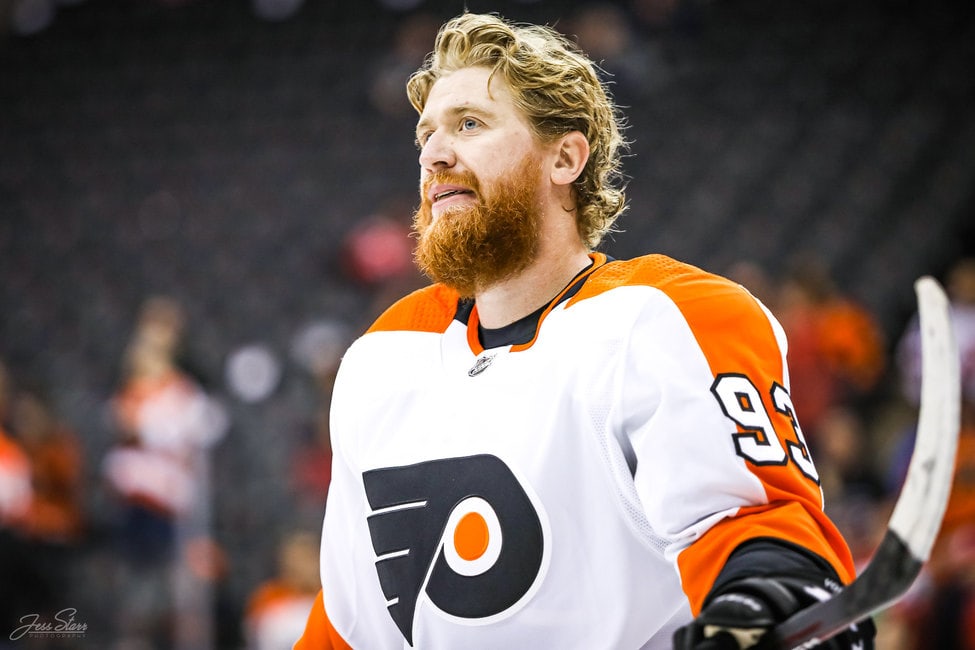 Voracek is a shoo-in to make the Czech team and will certainly play a significant role, as he hopes for a more satisfying finish than his last go-around at the Olympics. Some of the pressure on him will be relieved, as he won't have to be counted on as the team's biggest offensive weapon this time, thanks to the addition of offensive dynamo David Pastrnak. It only remains to be seen if he'll be named captain again or not.
Team Sweden
Oskar Lindblom
The past few years have been a wild ride for Flyers' youngster Oskar Lindblom. He made his debut with the Flyers, represented his country at the World Championships for the first time, contracted and beat Ewing Sarcoma, and returned in time to participate in last year's crazy playoff bubble. Now he has the opportunity to play for Sweden on the Olympic stage in 2022, the icing on the cake to the whirlwind that has been his early career.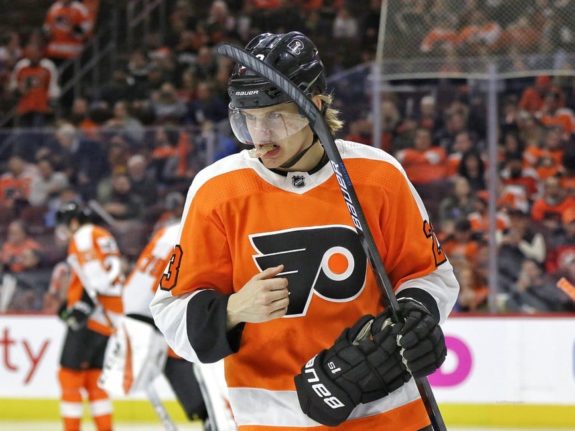 While he has the talent to hang with the world's best at the Olympics, he'll face tough competition in cracking Sweden's deep left-wing side, fighting for a spot with skilled players like Filip Forsberg, Gabriel Landeskog, Jakob Silfverberg, William Karlsson, and Victor Olofsson, among others. For him to crack this lineup, he'll need to continue to develop as a player and translate the scoring threat he showed in Sweden to the NHL level.
Team Austria
Michael Raffl
An underappreciated talent, Michael Raffl has carved out a nice career for himself with the Flyers and is nearing 500 games played. In his NHL tenure, he has showcased the ability to move up and down the lineup, spending extended time on both the first and fourth lines. Recently, he has been utilized as more of a defensive, checking line player. But when playing at the top of the lineup, Raffl has demonstrated the ability to create space for himself and his teammates and score big goals. He is able to do this all while maintaining very sound defensive play. Should Austria make an appearance in 2022, this is the type of role he'd play for them.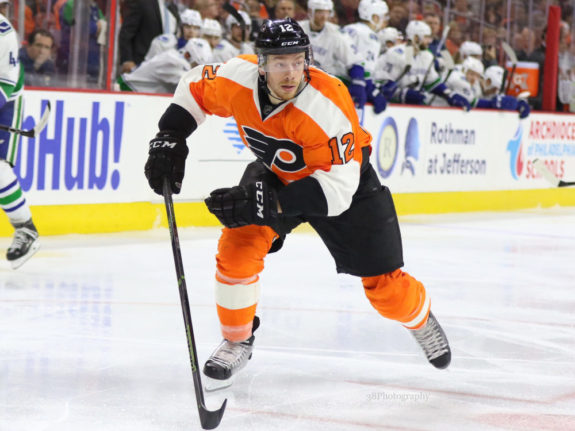 There is no doubt that Raffl deserves a spot on Team Austria; the roadblock for him is that they have yet to qualify for the tournament. His country is in a difficult group and will have to duke it out with Slovakia, a team that was pushing for a medal a decade ago and is talented despite their recent struggles. The qualifying games will take place this coming August, and he will likely be there to give his country the boost they need against their competition.
A Flyer-Filled Olympics
The Flyers are currently in the midst of their season, pushing for the playoffs, and eventually, the Cup. The Olympics probably aren't something that they're especially worried about right now. With that said, the 2022 Winter Olympic Games should definitely be something for them to look forward to. There is plenty of potential for several Flyers' players to take up major roles in the tournament and showcase their skills on the biggest stage in sports.
There may even be a surprise along the way if a player like Morgan Frost (Canada), Kevin Hayes (USA), or Erik Gustafsson (Sweden) has a great year and plays their way onto their country's team. For fans, there should be plenty of excitement and anticipation to be had as we approach what may be a Flyer-filled Winter Olympics.
---
---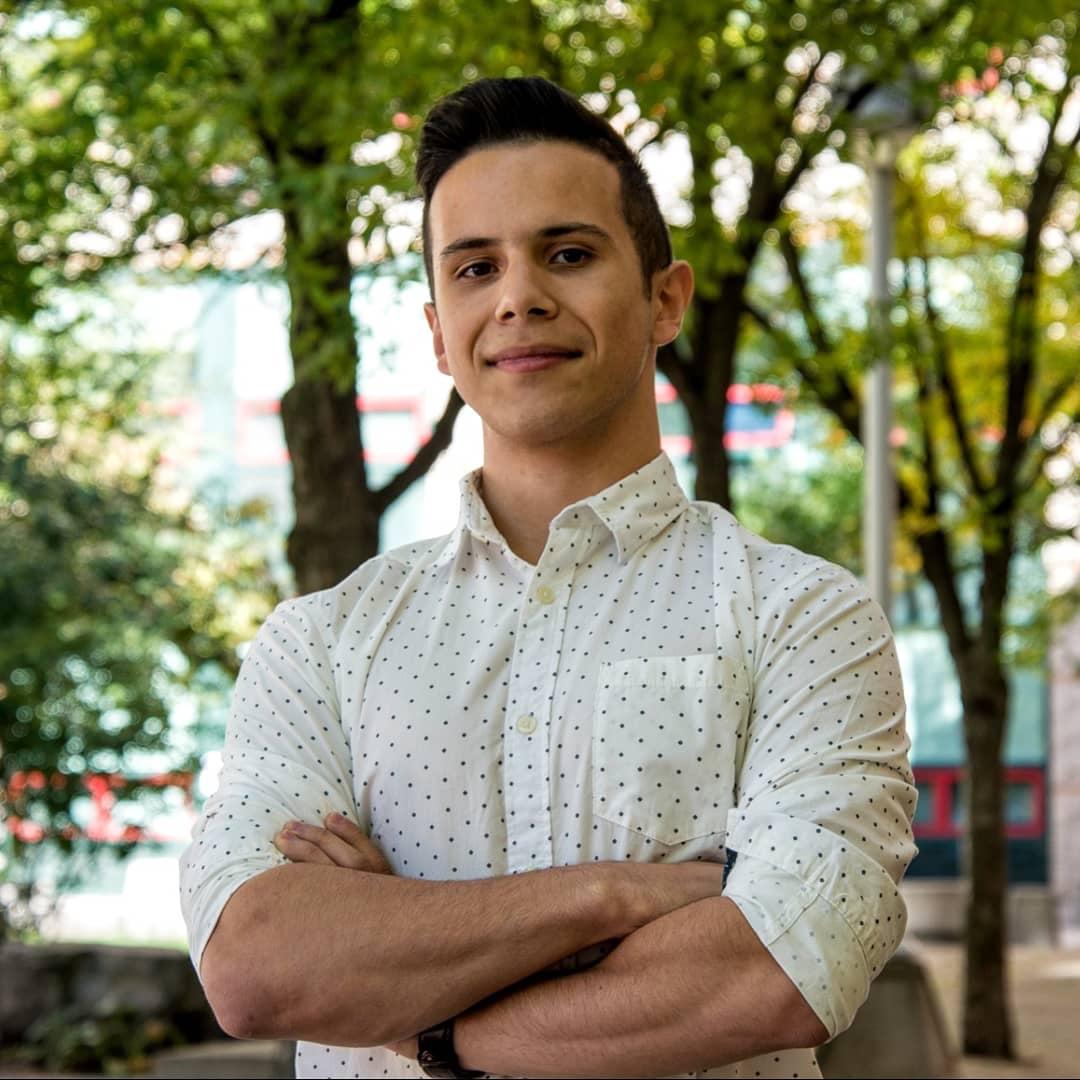 Hey everyone, I'm Chris! I'm a Ryerson University alum and a huge sports fan. I love to spend my time combing through hockey history and it's current events, looking for interesting and unique stories to tell.
I cover the Philadelphia Flyers for THW and strive to tell compelling stories and provide unique perspectives on the team!