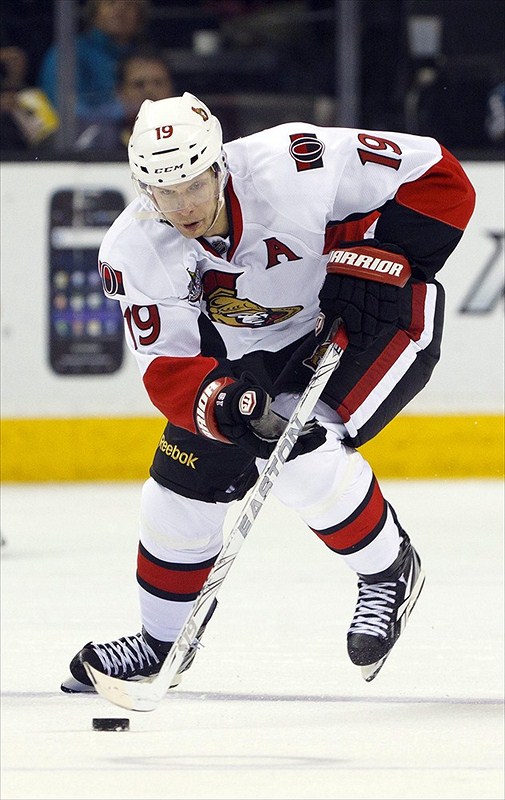 Jason Spezza did not play in Ottawa's 3 -2  win over the Washington Capitals on Tuesday night, nor in Wednesday's home game versus the Montreal Canadians. The nature of the injury has not officially been disclosed, but is an upper body injury. He has not skated for three days since the win over Pittsburgh on Sunday. What really has Sens fans worried is secrecy surrounding this injury.
The injury to Jason Spezza is concerning. The silence/ambiguity doesn't seem like a good sign. Hoping for the best, preparing for the worst.

— SensChirp (@SensChirp) January 30, 2013
Spezza went to Toronto to be examined and it remains to be seen how serious this injury could be. Spezza has a history of back troubles and has had a surgery already (back in May 2006). If it is decided he needs another procedure, he could be lost for the entire season. If he were to be lost for a long stretch of time in a short season, how would the Senators respond?
After making a lot of noise last season when they returned to the playoffs on the laurels of Erik Karlsson's Norris Trophy season, quality goaltending from Craig Anderson and perhaps most importantly the contributions from a healthy Jason Spezza. Last season was Spezza's coming out party as grew from a star player to a leader for the Sens.  In recent history their record without him in the lineup is woeful.
The Ottawa Senators have lost their last 9 home games in which Jason Spezza did not play. (0-7-2). Last win: Oct. 28, 2010 vs FLA.

— Ian Mendes (@ian_mendes) January 29, 2013
To say that the success or failure of Ottawa hinges on Jason Spezza would be a false claim. Several players have contributed. As previously mentioned, Erik Karlsson has emerged as an elite defenseman in the NHL winning the Norris Trophy and the team finally has secured sound goaltending in Craig Anderson who is insulted by Ben Bishop and future star Robin Lehner. The acquisition of Kyle Turris began paying dividends last season and his play continues to improve. The former third overall draft pick should be capable of providing temporary relief as the number one centre. Zack Smith also established himself as a more than competent third line centre, and has his line of Chris Neil and Colin Greening providing tough defensive hockey.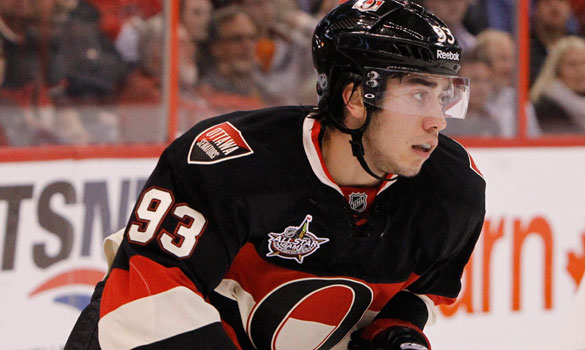 The Ottawa Senators have recalled centre Mika Zibanejad from the Binghamton Senators, who played in Tuesdays match and recorded his first point of the season in his first game. This will be an excellent opportunity for Ottawas former sixth overall pick to show he belongs in the NHL if he can fill a top six role if Spezza is to be out for an extended period of time.
The Great One himself, Wayne Gretzky recently told Hockey Night in Canada radio how he believes the team that could make some noise this season is the Ottawa Senators.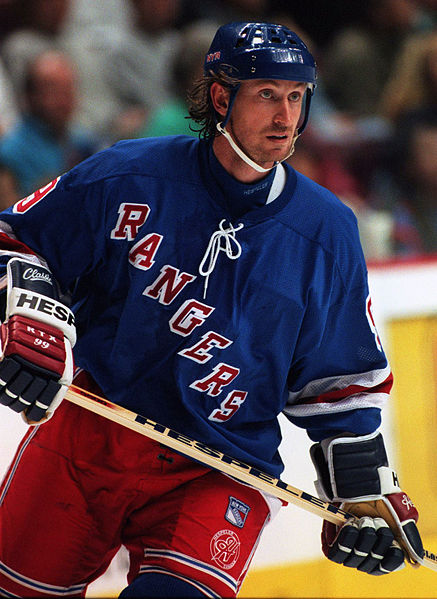 "The team that I am pleasantly surprised with, and how good they're playing and how much depth and talent they have for a young group, is the Ottawa Senators," said Gretzky
"I'm really impressed by how they're playing and how they've started. They are strong on the puck, solid defensively. They could be a big surprise. It could be a fun year for the people of Ottawa."
If Spezza is to miss a significant period of time it would undoubtedly be a blow to the Sens as he is an elite player. However, Ottawa has plenty of young talent at every position, and while Spezza would be missed, the Sens should continue to be a team to contend with this season.
As Gretzky said, with or without Spezza, "It could be a fun year for the people of Ottawa"
Peter Harling of Harling Fantasy Hockey covers the Ottawa Senators for The Hockey Writers. Peter also writes for fantasy hockey coach contributing to the annual draft guide and author of the Fantasy Hockey in Canada column and Hockey Tracker