For fans of the Los Angeles Kings and Edmonton Oilers, last night's Game 4 was a heart-in-mouth rollercoaster ride. Games like this are what make the Stanley Cup playoffs exciting. However, the Kings were on the wrong end of an overtime loss on Sunday, after being on the right side twice in the series. Here's a look at three things we noticed in Game 4.
Fiala Returns With a Bang
Kevin Fiala had played just three times since March 9 and hadn't been skating much in practice. So it was a surprise to see him back in the lineup after just one day of skating in a non-contact jersey. He was the only player on the team to average more than a point per game in the regular season and was a key part of the power play, even though they had some success without him in this series.
Related: Kings Need Fiala and Vilardi for Playoffs
---
Latest News & Highlights
---
Fiala played 21:33, ranked fifth among Kings forward, and tried to make up for lost time, getting two assists in the first period. This was by far the Kings' best period of the series and one where they finally looked like they could take the game to Edmonton, rather than vice versa. The third line with Fiala, Gabriel Vilardi, and Alex Iafallo were a formidable threat and combined for nine high-danger chances at five-on-five, and Vilardi scored a goal in that first period.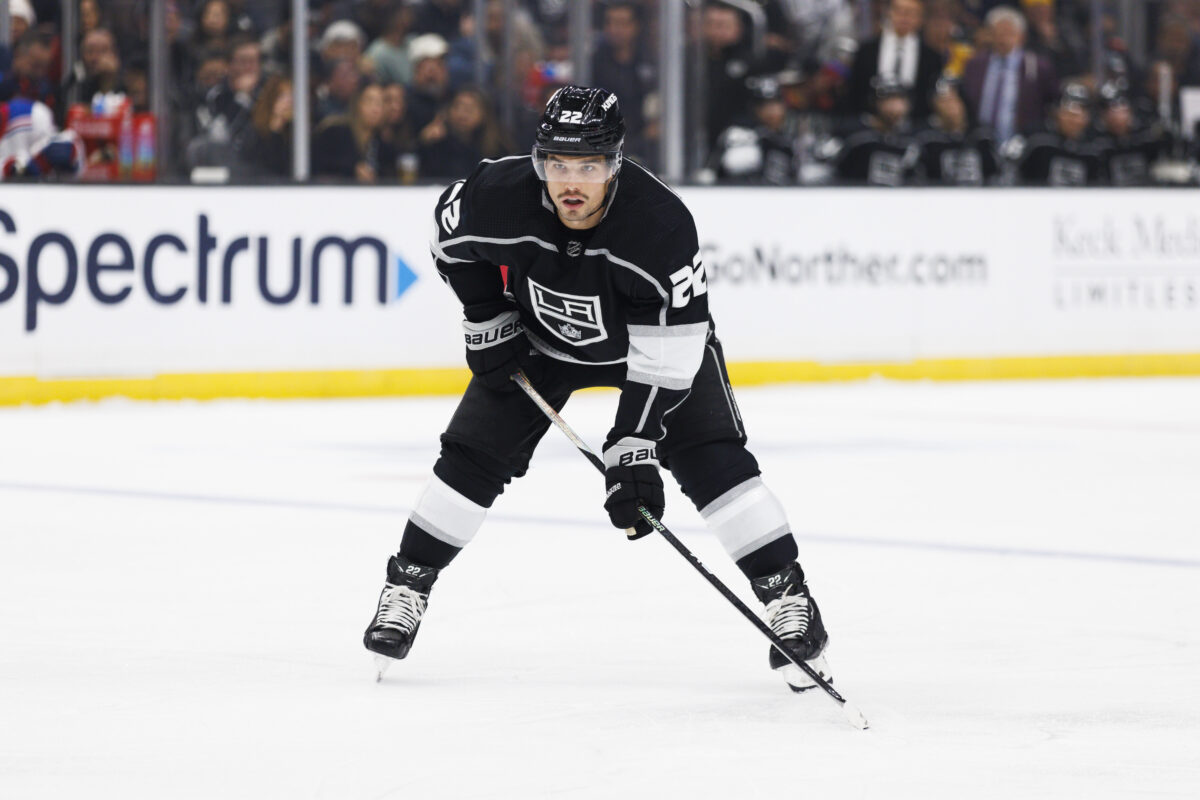 Fiala was also involved in a controversial moment of the game, where he brought down Leon Draisaitl and was called for a trip. It did appear that the ref got this called right, as his stick made contact with Draisaitl's skate, causing him to go down. The Oilers tied the game on the ensuing power play, just before time expired in the second period. Penalties were a bit of a problem for Fiala this season, as he was second on the team in minors per 60 minutes. That's not what a team wants from one of their most skilled players.
Kings Struggle to Play with Lead
In the first two games, the Kings got behind and played catch-up for the second and third periods, tying both games and winning one. Playing with the lead is supposed to be better, especially with the team's game plan against Edmonton, but that didn't end up helping them win in Game 4.
The Kings followed up their best period of the series with their worst, allowing a whopping 36 shot attempts, nearly half of the 76 they allowed overall. The Oilers also had 11 high-danger scoring chances in the second, as the best power play in NHL history had two opportunities, giving them an opportunity to get back into the game.
"Yeah, it was a 3-0 game. I know obviously they have very good offensive players, but you can't give them any life, which we did today," Fiala said after the game. "We'll just clean it up next game, and you have to learn from it."
The cliché you can apply to how the Kings have been playing is that they need a full 60-minute effort. They haven't been able to sync up a good first period with a good second period yet in this series. The good news is that it's tied at two games apiece, and the Kings have room for improvement.
Kings Need to Slow Down Draisaitl
The Kings had done a fairly good job of limiting Connor McDavid in this series, as they did in the regular season as well. He had three assists in this game after his two power-play goals in Game 3 and is beginning to dominate. However, the star of the series has been the Oilers' Draisaitl. He had five goals and nine points in last year's series and has been doing some damage to the Kings again in 2023.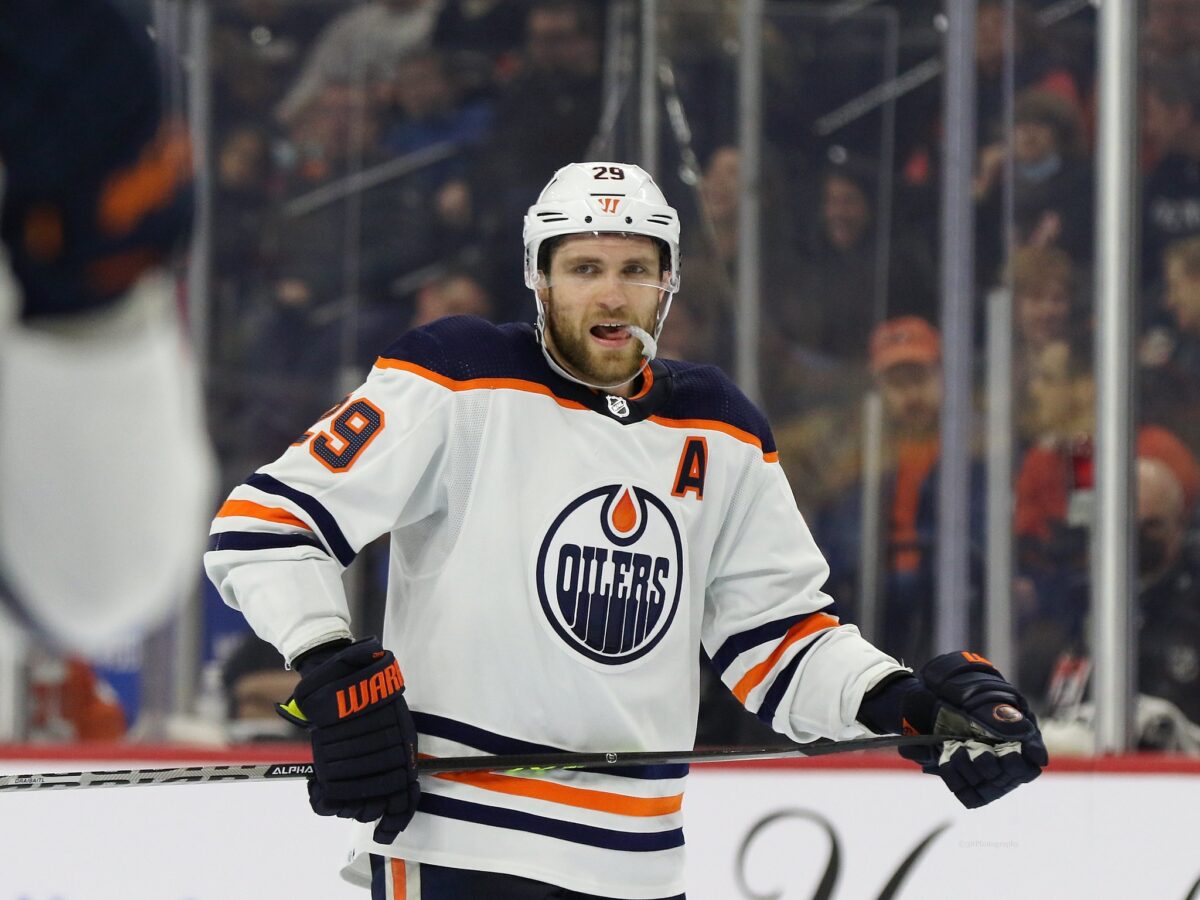 Draisaitl has already matched his totals from last year's series in just four games. He leads the playoffs with nine points, and he's been on the ice for all 14 goals the Oilers have scored in this series. He has been mostly playing on the second line, but at one point in the second, head coach Jay Woodcroft played him with McDavid at five-on-five. That's when he scored the second goal of the game that gave Edmonton life.
Everyone knows the Kings are trying to use Phillip Danault's line against McDavid as much as possible. They've tried to use Anze Kopitar's line against Draisaitl, but it hasn't been as strict as Danault vs. McDavid. It would be a wise strategy to tighten that up for the rest of the series, even if the Kopitar line hasn't been amazing defensively so far. Using the Vladislav Gavrikov-Matt Roy defensive pair with Kopitar's line could be an option, as they have the best underlying numbers on the team.
Kings Quick Hits
This was perhaps the first game of the series when goaltending had a negative impact – for both teams. Stuart Skinner allowed Viktor Arvidsson to score and got pulled after the first period. Joonas Korpisalo played pretty well until Zach Hyman scored the winner in overtime on a shot that definitely could have been saved.
Gabriel Vilardi scored the Kings' first goal and has a point in each of the three games he's played in the series. He switched to center for Game 3 with Blake Lizotte injured and hasn't missed a beat. Center is his natural position, but his breakout season came while playing on the wing this season.
After four games last year, the Kings were outscored 17-10, and the series was tied 2-2. This year, the shot differential is closer at 14-13, and only one game has finished in regulation. I wouldn't be surprised if at least one more game goes to overtime and if they are all close games.
---
---