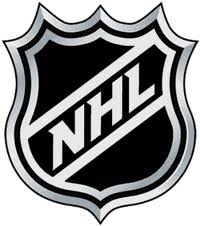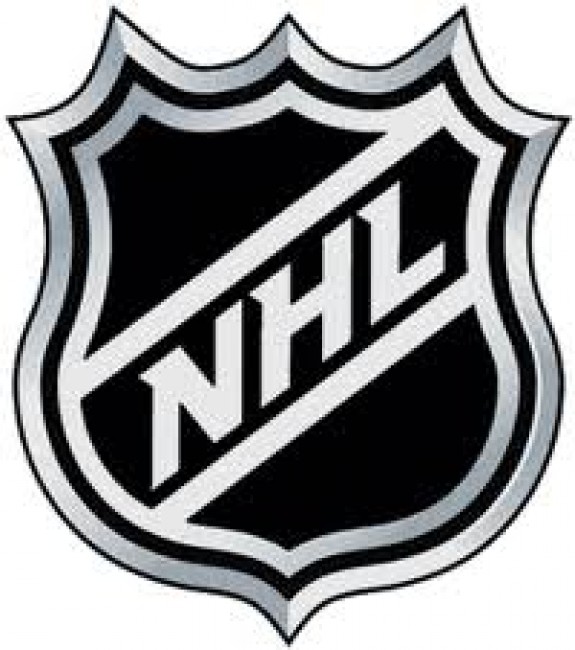 Players want a larger piece of the pie while owners want to revamp the current contract structures.  Media wars, threats of disclaimer of interest… blah, blah, blah.  Obviously, there are some legal matters that both sides need to discuss.  But what about the real problems with the NHL?
If the league is to gain back its fan interest and be profitable again, it will have to face these daunting tasks.  Unfortunately, these problems may take even longer than the current negotiations.
Without further ado, I present to you the other major problems with the NHL.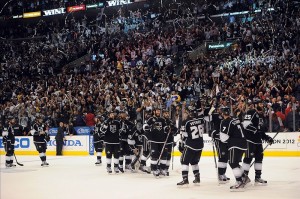 1.  Home dark jerseys becoming stagnant.  As a youth attending a game for the first time, I remember watching the St. Louis Blues trot onto their home ice in their home white jerseys, preparing for battle with the fabled Montreal Canadiens, decked out in their road red jerseys.  A few nights later, the Minnesota North Stars rolled into town with their road green jerseys.  I fondly remember the contrast of color between the two nights, making me want to see what color would be strolling in the next game.  Now, since the league changed the dark jerseys to being the home jersey, that balance of color is gone.  Every Blues home game is blue versus white.  Where is the green (Dallas), the red (Blackhawks), even the mustard yellow (Nashville)?  LA Kings games look like chess matches 41 games a season.  No, I'm not even mentioning their style of play.
2.  Spice up All-Star Weekend.  Remove Jeremy Roenick from the All-Star Game and all of the excitement just floats away.  Without Roenick mic'd up during gameplay, the game is as exciting to watch as a Darryl Sutter press conference.   The league has tried to throw in old timers' games, young stars games and even a mic'd up Manny Legace.  Here's another route; give the enforcers a chance!  The Goon Game would use a 4-on-4 format and would have a strict no-fighting rule.  Let the tough guys of the game dance up and down the ice, all the while showing off that they have skills, too.  What's that, you don't think tough guys have the skills to warrant their own games?  Tell that to Brad May.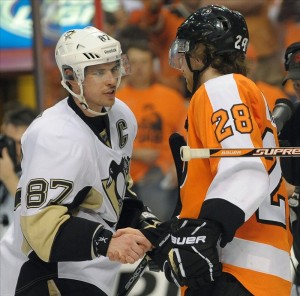 3.  Stop Sidney Crosby from growing facial hair.  Penguins fan or not, you have to face reality; the league's poster child just looks better with a smooth face.  Yes, the NHL is full of rugged guys that sometimes go weeks on end without shaving, but Crosby is different.  Even at the age of 25, Crosby just does not possess the ability to grow a beard.  You know what?  That's okay.  How many times during Wayne Gretzky's career did he grow any facial hair?  If this is a clause added into the new CBA, Movember will have to be exempt.  A little Crosby 'stache never hurt anyone.
4.  Pittsburgh Penguins and Philadelphia Flyers play each other every other game.  It is crazy, but bear with me.  If you watched the 2012 Eastern Conference Quarterfinals between these two teams, you will understand why this is a good idea.  56 goals were scored in a six-game series, making a goalie's life in net each night last about as long as a head coach in New Jersey!  The goals were not the only excitement, either; there were 314 penalty minutes handed out in this series, including 158 coming in Game 3 alone.  Match these teams up 40 times per season and they will not disappoint.  NBC Sports already has campaign posters made for this change in the calendar.
5.  Televise John Tortorella as much as possible.  HBO's "24/7 Flyers/Rangers: Road to the Winter Classic" showed a much warmer side to the New York Rangers Head Coach last season, but we all love to hate the bad boy of coaching for his antics after games.  The man who once called the Penguins "one of the most arrogant organizations in the league" (and was later fined for it), has become one of the most quotable personalities in the game.  There could be a new rule in place to capture some golden moments; every time Tortorella is fined, Gary Bettman stands at a second podium next to Tortorella to deliver his punishment face-to-face before the Rangers' next game.   Tortorella usually receives the bad news in a private setting.  This will remove any composure that he has built up in the time that he hears the fine amount to when he addresses the media.  Goodbye censorship.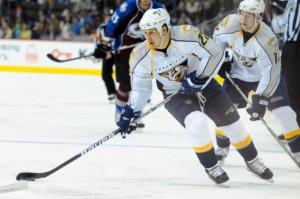 6.  Jordin Tootoo and Todd Bertuzzi cannot be paired together.  Some of you may have forgotten, so I will refresh your memory.  Jordin Tootoo signed a three-year, $5.7 million contract with the Detroit Red Wings on July 1.  Outside of Detroit, every hockey fan's worst nightmare just came true.  Not only will the likes of Pavel Datsyuk and Henrik Zetterberg own your team on the scoreboard, but their team will roll out antagonists Bertuzzi and Tootoo on the next shift to turn the rink upside down.  The two have received 2,161 penalty minutes combined in their careers, also including some memorable suspensions that are still debated to this day.  Let's just be fair, Coach Babcock, keep them off the ice together.  Let's let teams leave the Joe Louis Arena without full body casts.
7.  Edmonton not allowed to draft another forward with their first pick.  Jordan Eberle, Magnus Paajarvi, Taylor Hall, Ryan Nugent-Hopkins and Nail Yakupov are the last top picks for the Oilers since 2008.  With the exception of Eberle, all of the aforementioned players have been taken in the top-10 of the draft, while the last three selections were the first overall in the entire league!  While the Oilers have not taken a huge leap forward yet, they still finished with the league's third-best power-play percentage in 2011-12.  The Oilers are set to have a league-best offense in a few years, throwing out a second line that would rival any team's top line.  The Oilers selected defenseman Oscar Klefbom with their second pick in 2011, but previously did not select a defenseman or goalie in the first round since taking goaltender Devan Dubnyk 14th overall in the 2004 Entry Draft.  Simply put, this team will be a powerhouse of offense in the near future.  Enough is enough.  Let's be fair about this, Mr. Tambellini.
8.  Some mascots have to go.  The last thing that you want to see when you are attending a professional hockey game is a big furry butt blocking your view.  No, I'm not talking about the guy with the sweat-stained shirt that has season tickets in front of you.  I'm talking about that mascot that dances around during gameplay.  While there are some that are just plain fun (just ask Craig MacTavish), most of them are just a nuisance and hardly make any sense as to why they are associated with their team.  Here are the ones that can be officially banned from NHL arenas: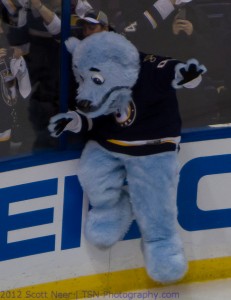 Stormy the Hog – Carolina Hurricanes
Bernie the St. Bernard – Colorado Avalanche
Sparky the Dragon – New York Islanders
Louie the Bear – St. Louis Blues
Nordy the Bear/Fox/Raccoon – Winnipeg Jets
While we are at it, the Green Men are reinstated and can do whatever they want in Vancouver.
9.  Ban Nickelback in all 30 arenas.  Speaking of banning things, let's dive into the music played at the rinks.  Some fans up north may disagree with this, but why don't we just leave Nickelback out of hockey?  These rock stars are not burning it to the ground when the arena staff wants to get the crowd rowdy.  Stick to Guns N Roses or Def Leppard if you plan on playing some rock music.
10.  Make the nets smaller in Toronto.  Leafs GM Brian Burke expressed his confidence in his goaltending tandem of James Reimer and Ben Scrivens last season.  He followed that up by refusing to make goaltending moves at last season's trade deadline and during the free-agency period.  The Maple Leafs faithful have to trust Burke in this decision, simply because they have no choice.  What is the solution?  Smaller nets.  No, not in the entire league, just in the Air Canada Centre in downtown Toronto.  That will give the Leafs a strong chance to win 41 games of the season, possibly sending the Leafs, who have not been to the Stanley Cup playoffs since before the 2004 lockout, to the post-season.  That still may not be enough if Scrivens has a night like he had on November 1.