In this edition of Toronto Maple Leafs News & Rumors, I'll take a look at a young Russian prospect who's been loaned back to a KHL team. I'll also look at three of the Maple Leafs' young Finnish prospects who will be suiting up in Sweden's upcoming U20 tournament.
Related: Maple Leafs News & Rumors: Dermott, Lehtonen & "Dr. Strangelove"
Finally, I'll speculate about who might be the best pairings for the Maple Leafs' defense. It will be interesting for fans to actually think of the team's defense as stronger than it's been in a while. That might be the tipping point for a successful or a non-successful season.
Item One: Maple Leafs Loan Semyon Der-Arguchintsev to KHL
The Maple Leafs loaned another of their young prospects to the KHL, when Semyon Der-Arguchintsev was loaned to the Nizhny Novgorod Torpedo of the Kontinental Hockey League (KHL). That means the 20-year-old center will play his first professional hockey game in the KHL. He was chosen by the Maple Leafs during the third round of the 2018 NHL Draft (76th overall), but has been playing junior hockey for four seasons.
Der-Arguchintsev is an interesting prospect for a couple of reasons. First, he was born in Russia, but he's been playing in Canada since he was 14 years old. That means he's never played on any of the Russian national junior teams. Second, he played the past four seasons with OHL Peterborough Petes, and fans will immediately understand that means he played with Maple Leafs prospect Nick Robertson when he was there – and he did.
During that time with the Petes, Der-Arguchintsev scored 38 goals and 163 assists (201 points) in 248 games. Last season, he scored 12 goals and 75 points in 55 games with the Petes. He's a gifted playmaker, and last season's 63 assists were third in the OHL. Of course, it helps to have Robertson on your wing.
Related: Who is the NHL's Top Goaltending Prospect?
There's no word if the young center will return for the NHL training camp in the coming months or stay in the KHL for the entire season. There's not a chance he'd make the Maple Leafs' roster this season. In 2018, Der-Arguchintsev signed an entry-level contract with the team but he's been playing in the Canadian Hockey League, which that means he still has three years left on it.
Item Two: Three Maple Leafs Prospects from Finland Will Play in Sweden's U20 Tournament
COVID-19 is making things tough for hockey all over the world. Specifically, the U20 tournament in Sweden will only have two teams entered – Sweden and Finland. Tough to ask for more participation in a time where health issues are involved.
However, the Maple Leafs will have three prospects playing for Team Finland in the tournament. Two prospects are on Finland's defense (Topi Niemela and Mikko Kokkonen) and one on Finland's forward line (Roni Hirvonen).  
Topi Niemela (Defense)
The Maple Leafs chose Topi Niemela with the 64th-overall pick during the 2020 NHL Entry Draft. He's playing a regular shift for Karpat in Finland's Liiga as a 17-year-old boy among men, and he's doing well. What makes him a strong talent is that he's a good skater with great hockey smarts. That allows him to calmly make strong passes from his own defensive zone.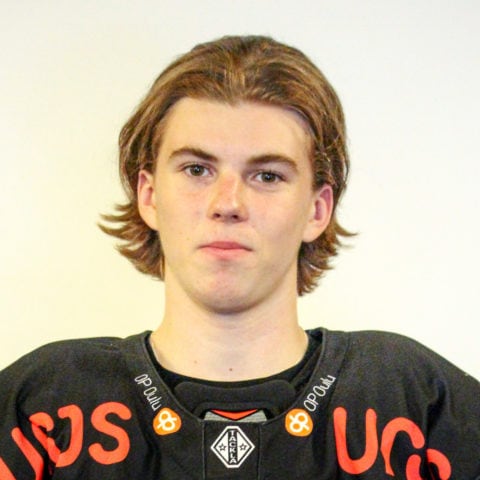 At 6-foot and 165 pounds, he's smaller but growing. He also plays with a bit of a physical edge. That said, he'll likely be filling out and gaining strength monthly, which he needs to do before he moves into the North American professional play. He'll get stronger because he's young yet. In fact, when I checked out his bio in two different locations, the older bio (by a couple of months) had him an inch shorter and 10 pounds lighter. So, he might even be growing as I write this.
Mikko Kokkonen (Defense)
Mikko Kokkonen was chosen by the Maple Leafs as the 84th-overall pick during the 2019 NHL Entry Draft. Kokkonen had a serious setback when he suffered a concussion two summers ago and missed the the 2019-20 season's training camp and the start of that Liiga's season. However, he recovered and was playing well by the end of the season before the COVID-19-related suspension.
Kokkonen is a left-shot defenseman who often plays on his off-side. At 5-foot-11 and 198 pounds, he a bit of a sturdier player than Niemela. As well, he doesn't play what would be called a "flashy" game and will likely grow into what's called a defensive defenseman. That's not a bad thing – he can pass, play well in transition, and will support the offense, even if he doesn't always score himself.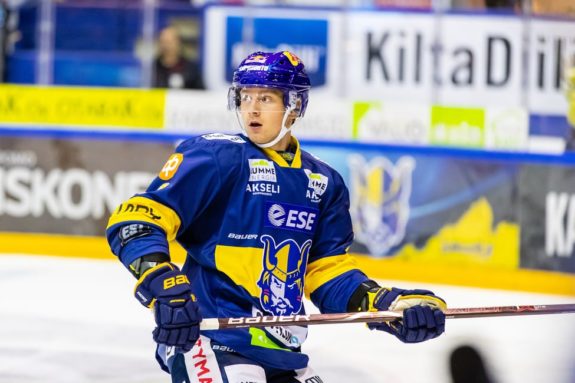 He's not one of the key players on Team Finland's roster, but he'll be part of that team. During the 2020 World Junior Championship, he played as a depth defender and, if his production were measured in points, he'd be a disappointment. (That contrasts to other Maple Leafs' prospects who absolutely shone at the World Juniors last December and January – like Sweden's Rasmus Sandin and the United States' Nick Robertson. It seemed those two youngsters made the video highlights every game.) Konnonen didn't have that kind of a tournament, and it will be interesting to see how he does this year.
Roni Hirvonen (Forward)
Roni Hirvonen was chosen with the Maple Leafs' 59th-overall pick at the 2020 NHL Entry Draft. Typical for some of general manager Kyle Dubas choices, Hirvonen is a bit undersized but is a strong playmaker. He, too, was a 17-year-old forward who spent the whole season playing with Assat of Liiga. He didn't put up huge numbers, but he skated a regular shift against older players.
Related: Roger Neilson: Coaching Genius & Innovator
Hirvonen's reputation is that he's a strong stick handler who's dynamic with strong and creative open-space moves. But his skating needs to improve and he needs to get bigger. There's a question of whether he has more room to grow.
As it stands, Hirvonen's currently not big enough to overpower defenders and not quick enough to skate around them. Will that become an issue as he moves to higher levels? If he doesn't progress, the answer is obviously yes. He has potential, but the competition gets better each level one rises as a player. Can he improve enough to be successful moving forward?
What's Next for the Maple Leafs?
It's fun for a change to actually think about the Maple Leafs' blue line without shuddering. I've been pondering the defensive pairings and wondering who might fit with whom. It's pretty easy to believe T.J. Brodie would work well with Morgan Rielly. In fact, that's probably the biggest uptick of the changes Dubas has made – Rielly now has a partner who can add to and complement his game.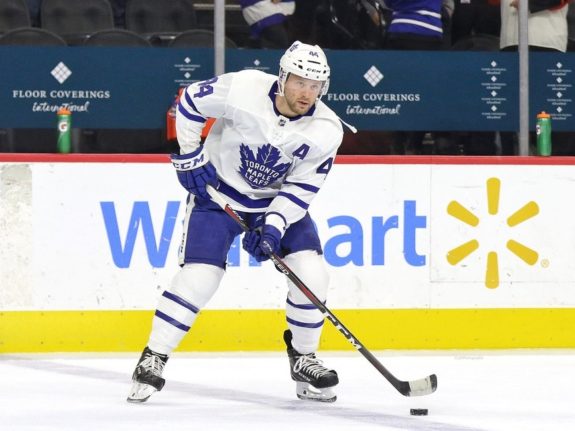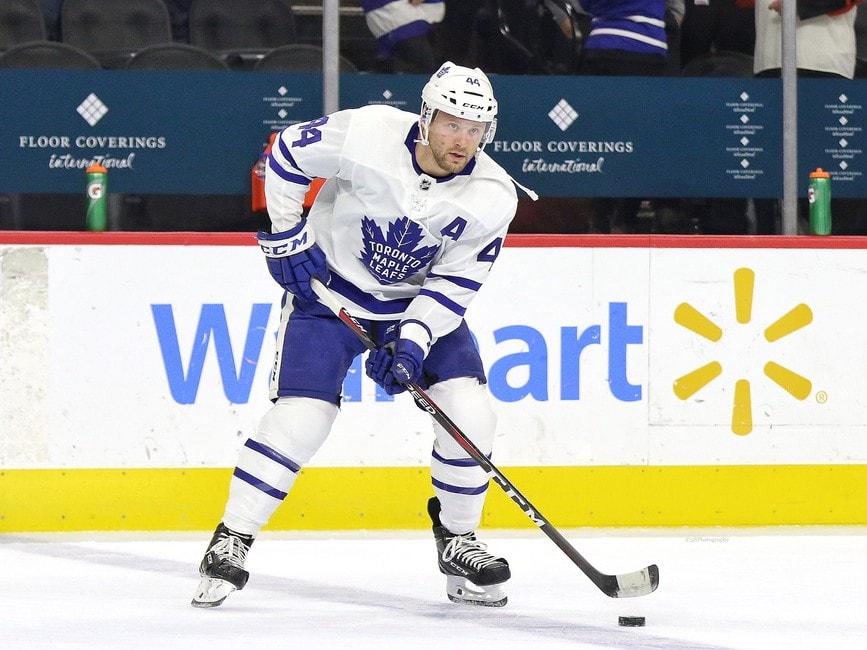 The second pairing might continue to be last season's shutdown pairing of Jake Muzzin and Justin Holl – it worked. However, given the promise Mikko Lehtonen might bring offensively, it would be fun to see him play with Muzzin. If Holl has gotten better enough defensively to be trusted, playing him with Travis Dermott or Zach Bogosian might make sense as a third-pairing twosome.
Related: Maple Leafs News & Rumors: Malgin, Pietrangelo & More
I'm guessing that this is a season for Dermott to show something or to be exposed to the Seattle Expansion Draft. If, at the end of the season, he's on par with Holl, their salary differences might make Holl a more obvious choice to be exposed during the draft. We'll see.
---
---
The Old Prof (Jim Parsons, Sr.) taught for more than 40 years in the Faculty of Education at the University of Alberta. He's a Canadian boy, who has two degrees from the University of Kentucky and a doctorate from the University of Texas. He is now retired on Vancouver Island, where he lives with his family. His hobbies include playing with his hockey cards and simply being a sports fan – hockey, the Toronto Raptors, and CFL football (thinks Ricky Ray personifies how a professional athlete should act).
If you wonder why he doesn't use his real name, it's because his son – who's also Jim Parsons – wrote for The Hockey Writers first and asked Jim Sr. to use another name so readers wouldn't confuse their work.
Because Jim Sr. had worked in China, he adopted the Mandarin word for teacher (老師). The first character lǎo (老) means "old," and the second character shī (師) means "teacher." The literal translation of lǎoshī is "old teacher." That became his pen name. Today, other than writing for The Hockey Writers, he teaches graduate students research design at several Canadian universities.
He looks forward to sharing his insights about the Toronto Maple Leafs and about how sports engages life more fully. His Twitter address is https://twitter.com/TheOldProf