For all the criticism that Toronto Maple Leafs' general manager Kyle Dubas has faced, you have to give him one thing: he's been masterful at handling the salary cap.
Related: 5 Maple Leafs Looking to Bounce Back in 2020-21
When he replaced Lou Lamoriello as head honcho in May 2018, the Leafs had several anchors on their books, including Nikita Zaitsev ($4.5 million for six more years), Patrick Marleau ($6.25 million for two more years), and Matt Martin ($2.5 million for two more years). Dubas was able to dump each contract in one way or another, giving him the space to re-sign all his young studs while also adding star free agent John Tavares. Since then, he's navigated around a flat salary cap and found a way to improve the blue line without giving away a core piece.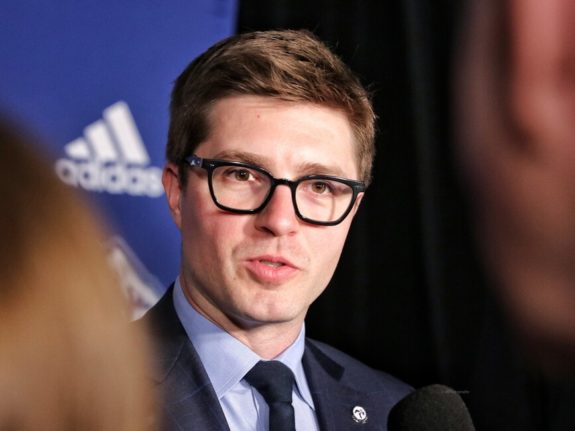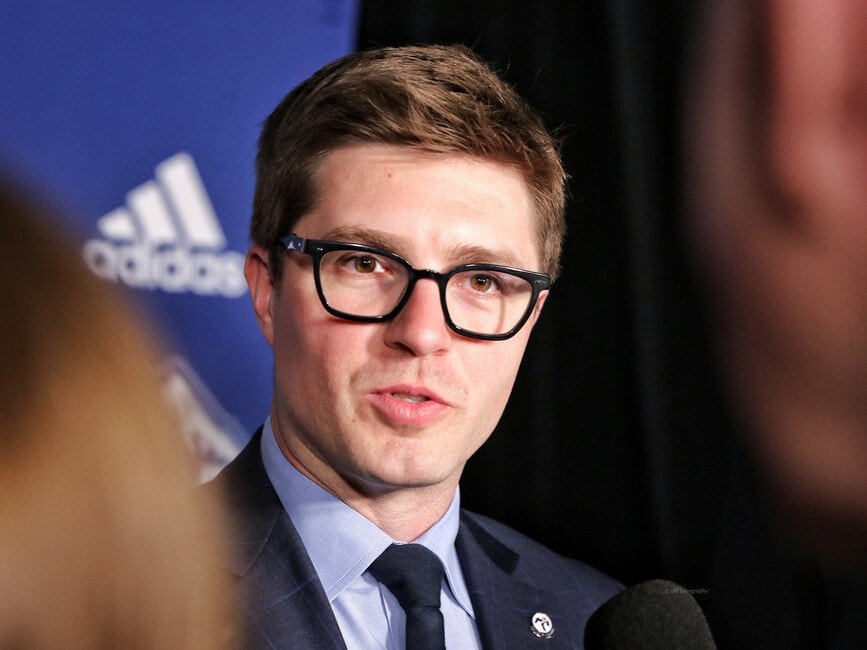 But despite Dubas' solid work, no team is perfect, and the Maple Leafs certainly have a few contracts that have raised some eyebrows. Let's dig into the three deals that may cause some headaches moving forward for the blue and white.
John Tavares
Coming in with the undisputed worst contract on the team is captain Tavares.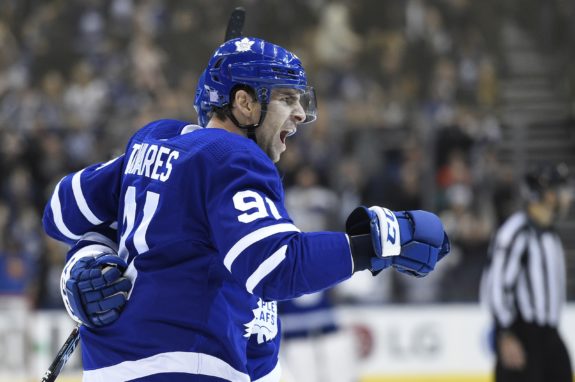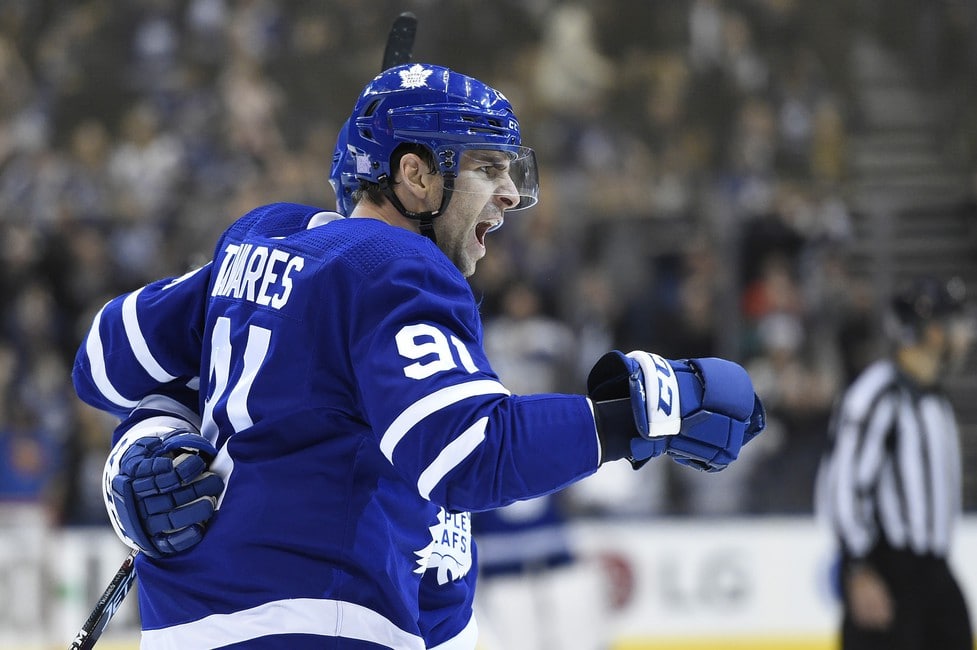 When Tavares signed his seven-year, $77 million deal in the summer of 2018, most acknowledged that the Leafs were paying big bucks for the last three or four prime years of his career, and then dealing with the consequences later. Well, we're going into Year 3 of the captain's deal, and it looks like this may be the last season in which Tavares provides surplus value on his $11 million price tag.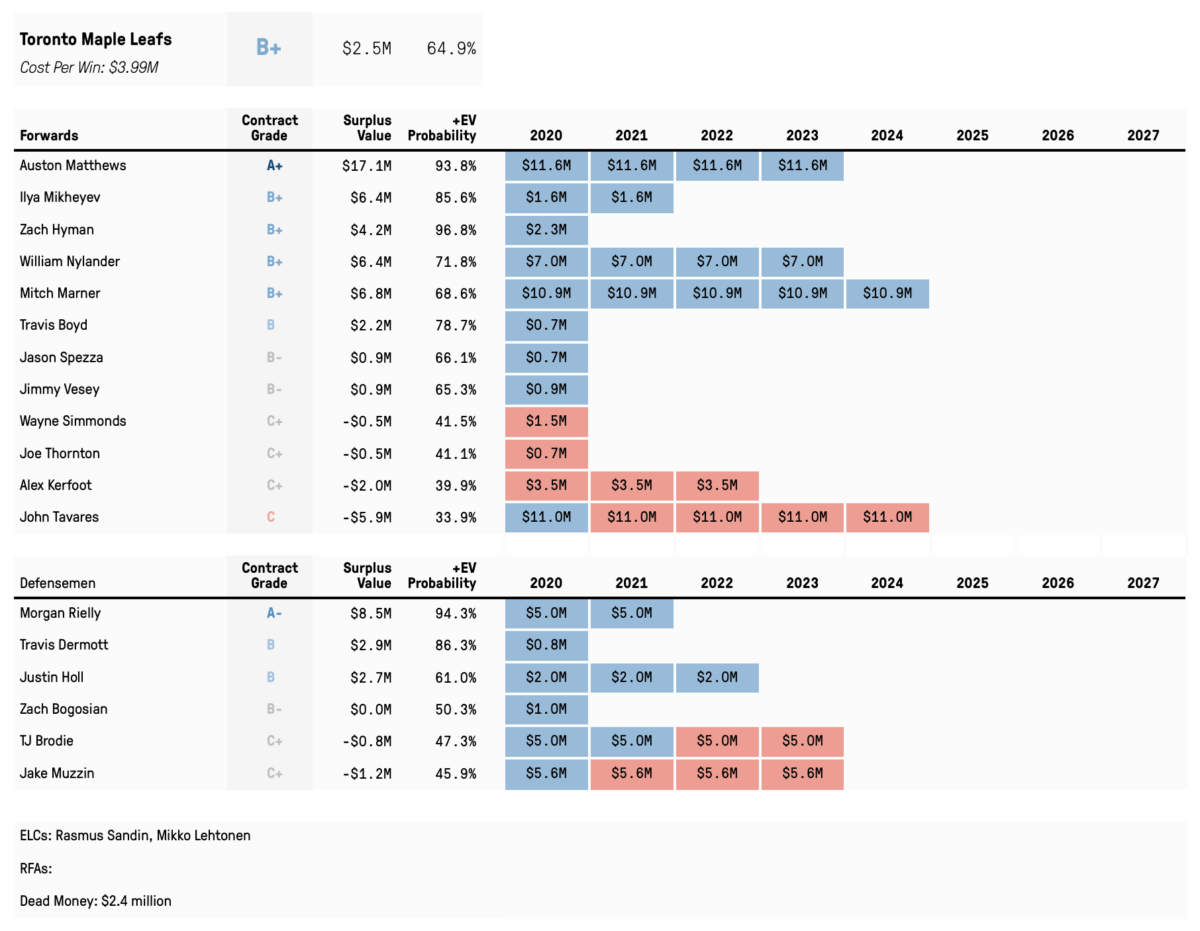 Per Dom Luszczyszyn's projections, Tavares will provide at least $11 million in value for the 2020-21 season but will then be a negative value player over the last four years of his deal. At 30 years of age, this should come as no surprise, given that most NHL players exit their prime in their late-20s.
Now, this is not to say that Tavares will all of a sudden fall off a cliff over the next couple of seasons. We know that elite players tend to maintain a high level of play for longer than average — and one could argue that Tavares has already done that after setting career highs in goals and points as a 28-year-old in 2018-19. Rather, I think we'll see a slow and steady decline where Tavares transitions from a superstar to a solid 1C, to perhaps a bottom-end top-line centre by the end of his contract.
Mitch Marner
When Mitch Marner became a restricted free agent (RFA) last summer, there was seemingly endless discussion about what his first big boy contract would look like. How much was he worth? How much could the Leafs afford to pay him? Would the Toronto kid take a hometown discount? I actually dug into some of those questions myself, concluding that based on his closest comparables, Marner was worth about $9 million on a five or six-year deal. Obviously, my prediction was nowhere close to the $10.893 million that Marner eventually signed for in mid-September, and that's precisely why he's on this list.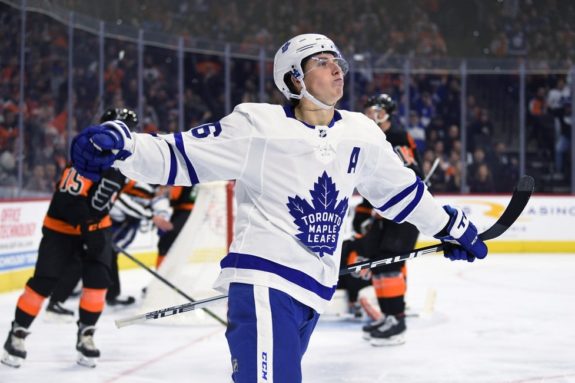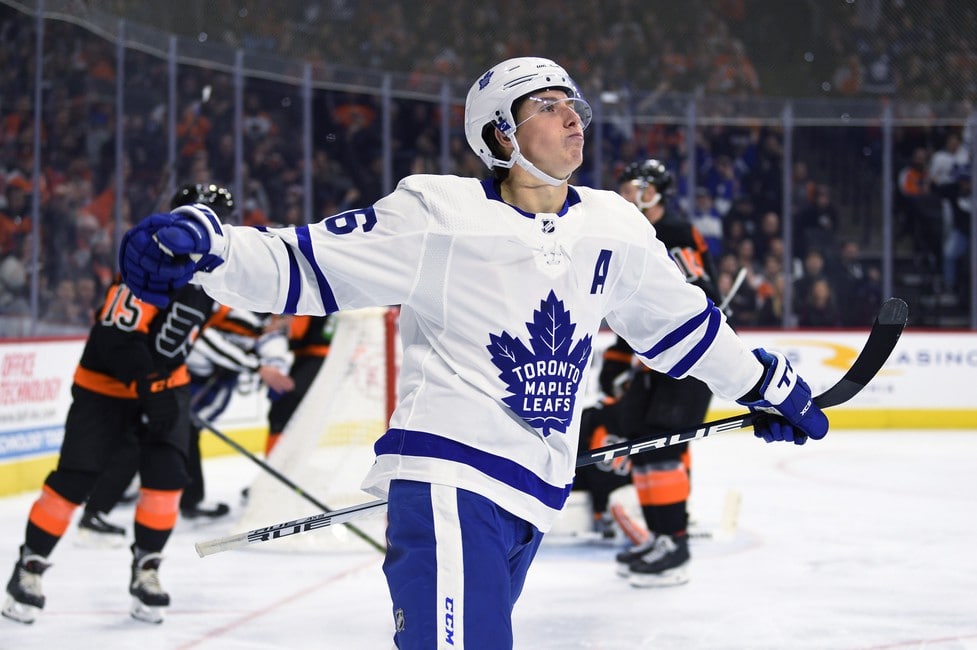 If we go back and consult Luszczyszyn's model, Marner actually comes out favourably despite his "overpay," providing $6.8 million in surplus value over the next five seasons. Yes, the talented winger will be an elite player over the course of his contract, and yes, he will even provide excess value on the near $11 million he's making. However, his insistence on taking the absolute maximum has hampered (and will continue to hamper) the Maple Leafs' ability to build a team around him. In fact, we've already seen the consequences of Marner's monster contract with both Kasperi Kapanen and Andreas Johnsson traded away as cap casualties this offseason.
Related: Maple Leafs' Ovchinnikov Could Be the Next Russian Gem
Of course, not all of Toronto's cap problems can fall on the shoulders of the NHL's eighth-highest paid player, but he needs to take a fair share of the blame.
Alexander Kerfoot
This third spot was up for grabs between a few different options, but ultimately I decided to give it — somewhat reluctantly — to Alexander Kerfoot. The reason why I'm reluctant to dump on Kerfoot (or at least his contract) is that I feel that he was criticized somewhat unfairly for his first season with the Leafs. I believe he's a skilled, versatile player that can slot in as either your 3C or second-line winger. And for a Maple Leafs team that is somewhat light on centre depth, he's a valuable piece.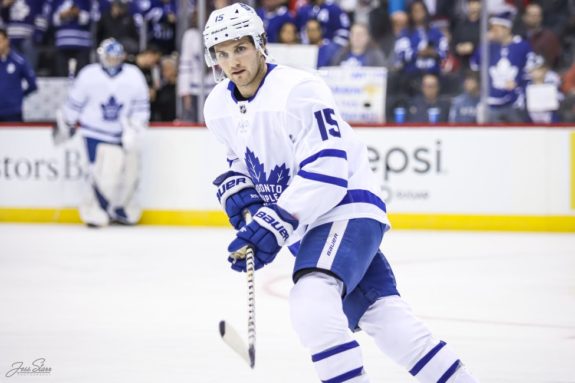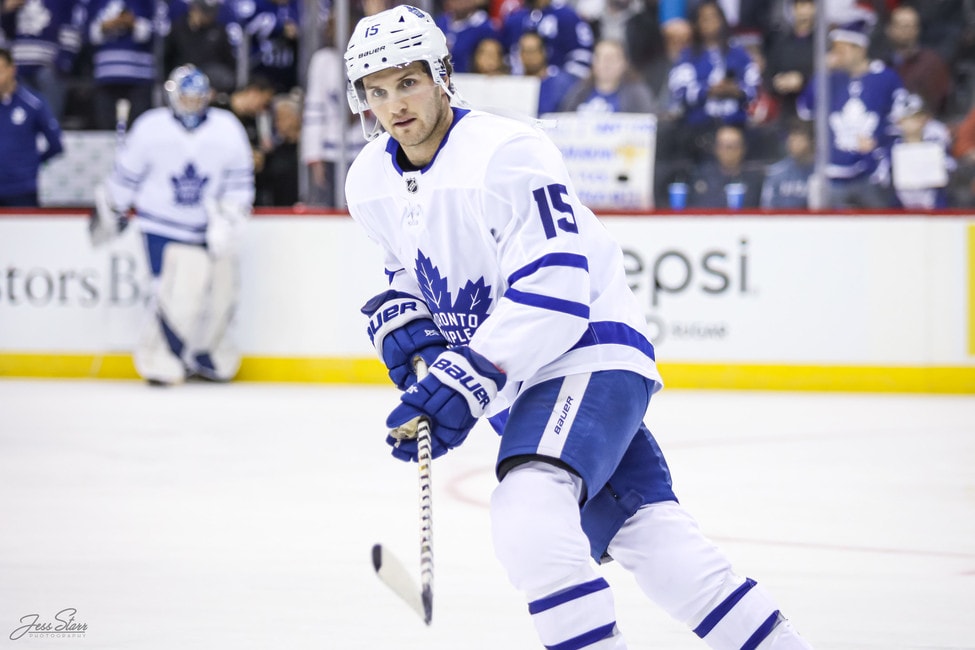 At $3.5 million, Kerfoot's cap hit is 71st among all NHL centres — commensurate with the abilities of a high-end 3C, which seems about fair to my eye. Luszczyszyn's projection says otherwise, though, plotting him at -$2 million in value over the next three seasons.
The 26-year-old may have had a bit of a down year based on traditional stats, scoring at a 35-point pace (down from 42 and 43 the previous two seasons), but the advanced metrics are a bit more forgiving. According to Evolving Hockey's Goals Above Replacement (GAR), Kerfoot ranked sixth among Leafs forwards in GAR/60, just behind Zach Hyman and just ahead of Marner.
Related: 5 Maple Leafs Prospects Fans Should Keep An Eye On
Despite a couple of minor overpays, the Maple Leafs' cap situation is looking pretty good, mostly because they don't have any real anchors on the books. And realistically, you'd rather overpay your stars than your depth players, which is what the Leafs have done.
Moving forward, they've still got to prepare themselves to re-sign core pieces like Hyman, Morgan Rielly, and maybe even Frederik Andersen over the next one to two years. Dubas has demonstrated his ability to manage a tight cap situation already, but it's likely something he'll need to get used to for the foreseeable future.
Salary cap info from www.capfriendly.com
---
---