In today's News & Notes, Brian Elliott will be out of action for a few weeks, Hayley Wickenheiser's Hall of Fame eligibility period was verified, Ryan Spooner has been traded for Ryan Strome and Matt Cullen has been fined.
Related: NHL News & Notes: Crosby, Morrissey & More
Elliot Out 2 Weeks
The Philadelphia Flyers will be without Elliott for about two weeks. The veteran goaltender is dealing with a lower-body injury that the suffered in the third period of the Flyers 3-0 loss to the New Jersey Devils on Thursday.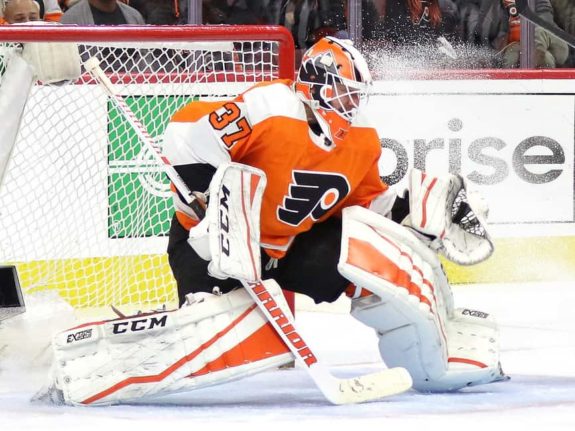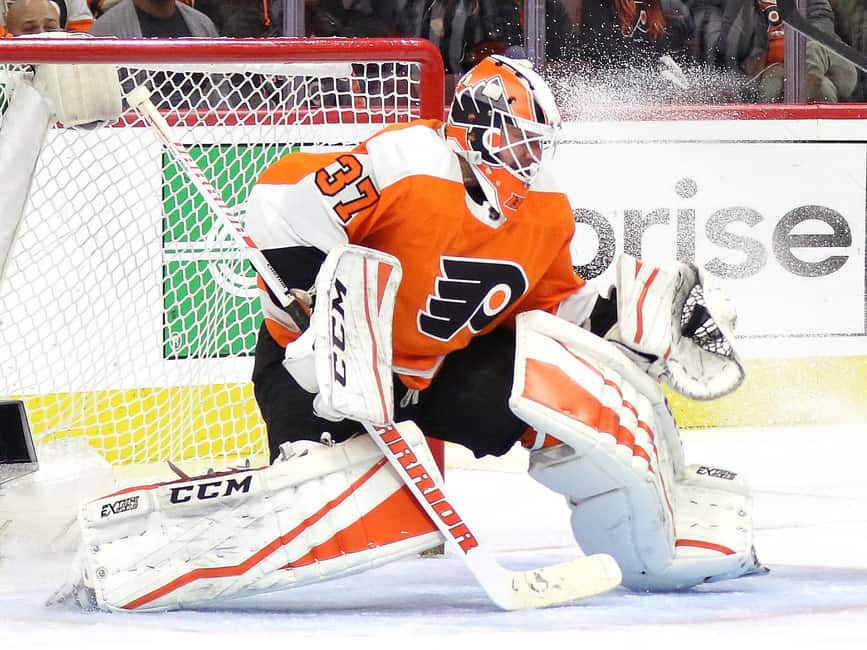 Elliott now has a 6-7-0 record on the season with a 2.59 goals against average and a .911 save percentage. While those numbers don't necessarily jump off the page as elite, Elliott has been much better as of late with a 4-2-0 record and a 1.47 goals-against average and .949 save percentage since Oct. 30.
In his career, Elliott has compiled a 220-135-42 record with a 2.45 goals-against average and .913 save percentage.
While he's been a solid goaltender throughout his career, it's been inconsistency from game to game and even season to season that has plagued Elliott throughout his career. Still, this is a big loss for the Flyers who are also dealing with an injury to Michal Neuvirth. For now, they'll be running with Calvin Pickard and Alex Lyon as their goalie tandem.
Wickenheiser's Hall of Fame Eligibility
One of hockey's best and most influential players will likely get into the Hockey Hall of Fame one year earlier.
The Hall of Fame has deemed that Hayley Wickenheiser is eligible to be inducted to the Hall of Fame in 2019. She was previously expected to be first-year eligible in 2020 due to the fact that she had apparently played in one game with the Calgary Inferno in 2016-17 and because the Hall of Fame requires a three-year waiting period.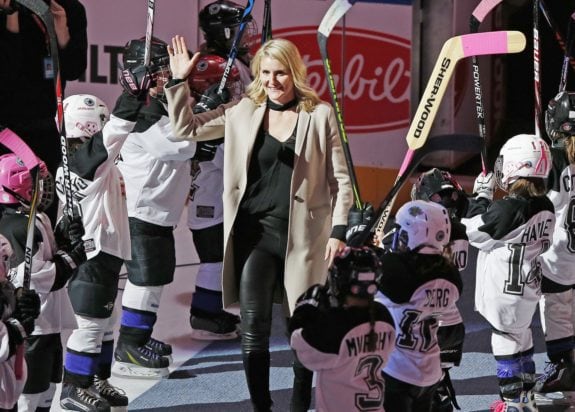 When the Hall of Fame verified with the Inferno and with the CWHL, it was determined that Wickenheiser would instead be eligible for induction in 2019. Given everything the Canadian superstar accomplished in her career, it should be a certainty that she is a first-ballot inductee next year.
HHOF has deemed Hayley Wickenheiser eligible for 2019 induction. Some thought that her 1st-year eligibility wasn't until 2020 because it appeared she had been listed as playing a game in 16-17. HHOF checked with CWHL and Calgary Inferno. So @wick_22 eligible come the June vote.

— Pierre LeBrun (@PierreVLeBrun) November 16, 2018
Wickenheiser was the face of women's hockey while playing and was one of the most important figures in the growth of women's hockey as a whole. Her importance in that respect alone is enough to make her a consideration as a first-ballot inductee.
When considering the success she had as one of the most decorated Canadian athletes in history, however, there should be no doubt that she will be enshrined as early as possible.
In 41 games at the international level, Wickenheiser scored 31 goals and 68 points, including an unbelievable 18 goals and 51 points in 26 games at the Olympics. She also won four consecutive gold medals and a silver medal in her career at the Olympics and has another seven gold medal and six silver medals in the World Championships.
Related: NHL News & Notes: Wickenheiser, Enstrom & More
Wickenheiser was also hired by the Toronto Maple Leafs this offseason as the team's new assistant director of player development.
Rangers Trade Spooner to Oilers for Strome
The New York Rangers have traded Spooner to the Edmonton Oilers in exchange for Strome. Both Spooner and Strome have struggled this season and a change of scenery could do both some good as they look to get back on track.
OFFICIAL: #NYR have acquired Ryan Strome from the Edmonton Oilers in exchange for Ryan Spooner.

Strome, 25, has skated in 358 career NHL games over parts of six seasons with NYI and EDM, registering 59 goals and 103 assists for 162 points, along with 170 penalty minutes. pic.twitter.com/5m7IR8uD5b

— New York Rangers (@NYRangers) November 16, 2018
In 18 games this season, Strome has one goal and two points. A natural center, the fifth-overall selection from 2011 is also a capable winger who could add some versatility to a Rangers team looking to accelerate their rebuild if possible.
In Spooner, the Oilers are getting a similar player in terms of versatility. A second-round pick of the Boston Bruins in 2010, Spooner has scored one goal and two points in 16 games and has played substantial games at both center and the wing.
Cullen Fined for Trip
The NHL has fined Cullen $1,000 for a dangerous trip that occurred Thursday in the Pittsburgh Penguins' 4-3 loss to the Tampa Bay Lightning on Thursday. Cullen was assessed a two-minute tripping penalty for the incident which occurred late in the first period.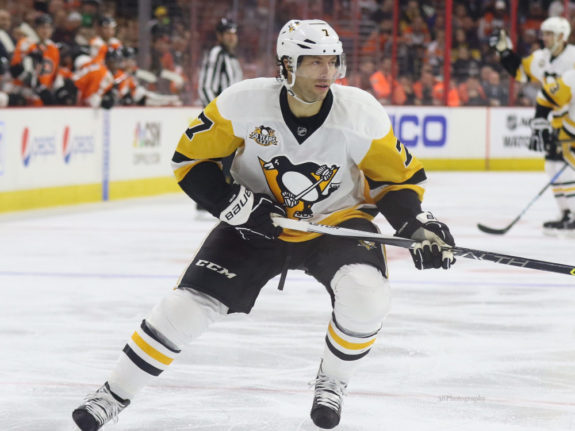 The fine is minimal, all things considered, but it's still an annoyance for Cullen nonetheless.
In 17 games this season, Cullen has scored one goal and three points. This is Cullen's second stint with the Penguins as he spent two seasons with the team in 2015-16 and 2016-17, scoring 29 goals and 63 points over those two seasons. He left the team in 2017-18 when he joined the Minnesota Wild (his second stint with the Wild) before rejoining Pittsburgh during the 2018 offseason.
Cullen is in his 21st season in the NHL and has scored 260 goals and 714 points in 1,462 games. He's also a three-time Stanley Cup Champion, once with the Carolina Hurricanes and twice with the Penguins.