In today's NHL rumors rundown, the Tampa Bay Lightning have locked up Brandon Hagel to an eight-year contract extension. Meanwhile, Montreal Canadiens GM Kent Hughes has discussed the difficulties he's experiencing in trying to trade recently-acquired goaltender Casey DeSmith. Finally, are the Anaheim Ducks a good fit for a player like William Nylander?
Lightning Sign Brandon Hagel, Just Stamkos Left to Sign
The Tampa Bay Lightning have secured Brandon Hagel for an eight-year extension at an annual average value of $6.5 million. As a valuable top-six winger, Hagel's renewal involves some risk for the team, but it's a calculated move that's expected to pay off in the long run.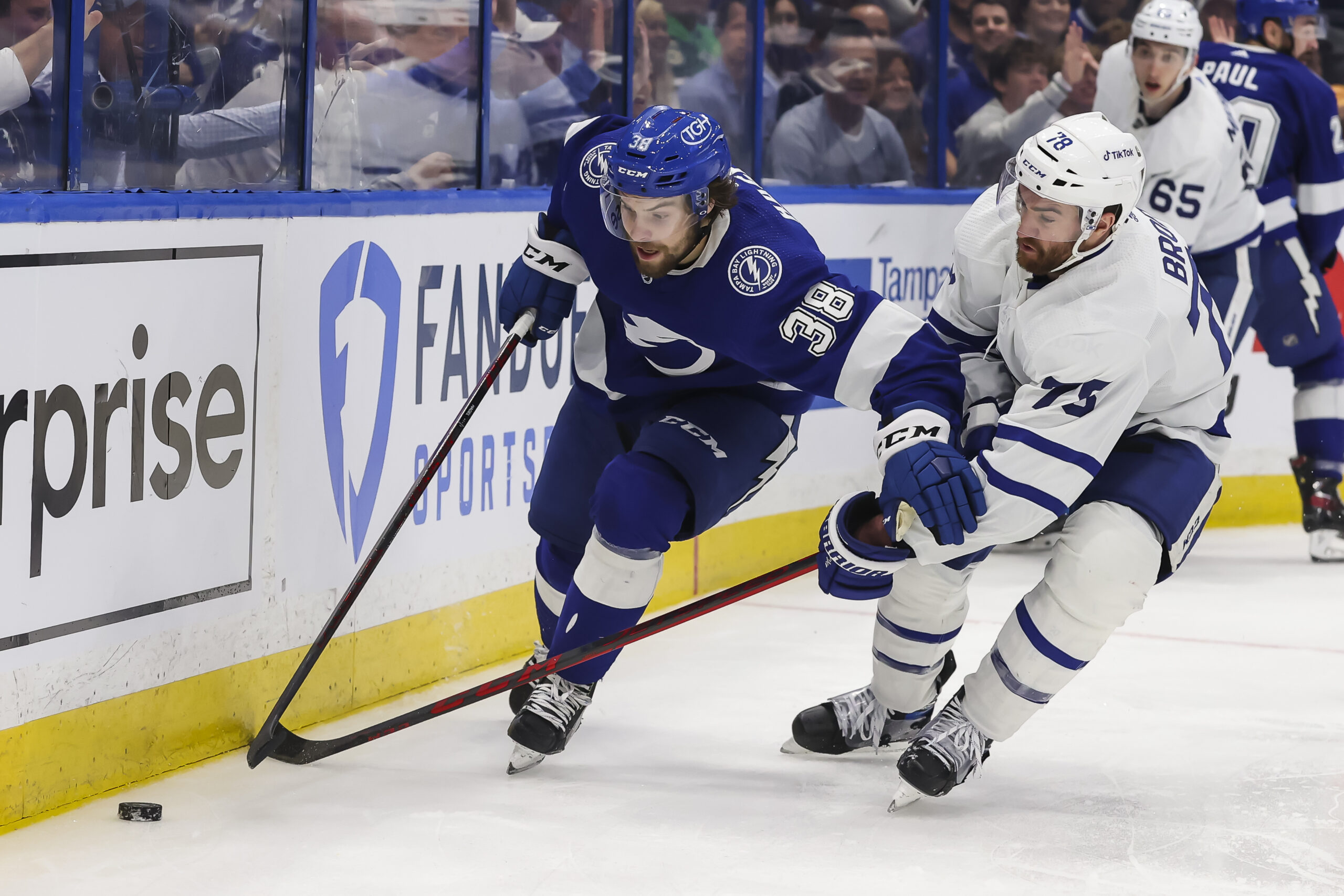 With Hagel's deal in place, the Lightning faces another pivotal decision as Steven Stamkos' 2016 contract expires, making him an unrestricted free agent. Despite minimal indications of Stamkos actively leaving next season, his contract terms will carry significance. If the Lightning can get Stamkos extended, they'll have all of their core team pieces locked up to deals as the salary cap increases.
Related: Oilers News & Rumors: Skinner, Barrie, Ekholm, McDavid
Although the 2023-24 season hasn't commenced, it's essential to consider the numbers. The current salary cap stands at $83,500,000, with $74,940,000 allocated for 2024-25, excluding a future Stamkos agreement. This proactive approach keeps the core intact for years to come.
Canadiens Could Have Trouble Trading Casey DeSmith
Montreal Hockey Now's Marc Dumont reports that Canadiens GM Kent Hughes acknowledged the challenge he might face in trying to trade goaltender Casey DeSmith. Hughes assured DeSmith they aim to avoid sending him to the AHL and are exploring trade possibilities, though patience is crucial due to the unhurried goalie market.
---
Latest News & Highlight
---
Typically, goalie returns are modest, and this summer the trade market for netminders has all but dried up. The demand for additional goalies, especially with a $1.8 million cap hit, is limited, contributing to the sluggish trade climate. Hughes said, "We will continue to look at possible trades or to make some changes. But it'll take patience with the goalie market, it's always slow."
Could the Bruins Ultimately Be a Landing Spot for DeSmith?
Dumont suggested one potential option for DeSmith might be the Boston Bruins. Under the assumption that the Bruins eventually trade one of their goalies (Linus Ullmark or Jeremy Swayman) to improve their center ice depth, the Bruins would then need a less expensive option in goal. The Canadiens could make DeSmith available.

Dumont writes, "This should be considered a long-shot option for the Habs, not only because there needs to be movement before a deal can occur, but also because historically, the Canadiens and the Bruins do not engage in trade talks."
Could The Maple Leafs Move Nylander to the Ducks?
According to NHL Network's Mike Rupp, there's a possibility that Maple Leafs' winger William Nylander could eventually become too costly for Toronto, potentially leading to his departure. Rupp proposes the Anaheim Ducks as a viable destination for Nylander, where he could assume a central role. Rupp expressed curiosity about Nylander's potential to become a star player elsewhere, noting the Leafs' lack of recent high draft picks. He highlighted the Ducks' abundant young talent and suggested the team could utilize some of their draft picks as trade assets.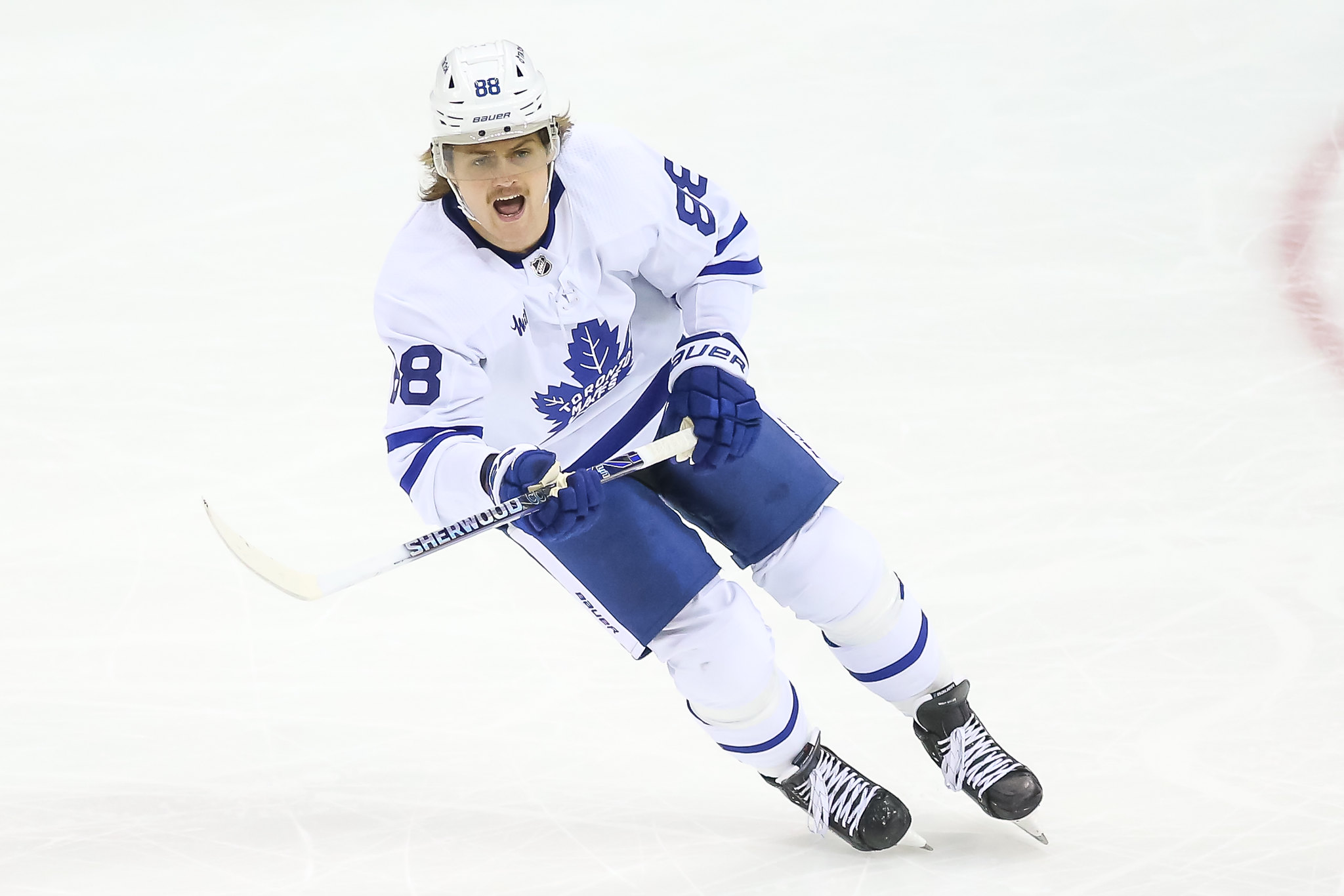 Rupp was not suggesting there had been talks between the two teams nor was he saying he'd heard any such link. He was merely presenting the idea of Nylander's fit with the Ducks. As Nylander rumors persist, that's these are the kind of conversations that will be had by analysts, trying to figure out where he'll fit and what teams have the assets to acquire him.