As we near the opening of NHL training camps, we've reached the point where the floodgates are opened to predictions, projections and 2023-24 season outlooks. As these things typically go, there tends to be an over-emphasis placed on summer roster changes and less focus on the team's performance from a year ago.
For all the player movement that took place over the summer of 2023, the off-season was short on high-level performers changing teams. Erik Karlsson took his Norris Trophy to Pittsburgh, but the offensive-minded defenseman didn't have many superstar-caliber peers seeking new uniforms. Alex DeBrincat to Detroit? Pierre-Luc Dubois to Los Angeles? Good players were on the move, sure, but the off-season didn't churn out many moves to shake up the status quo.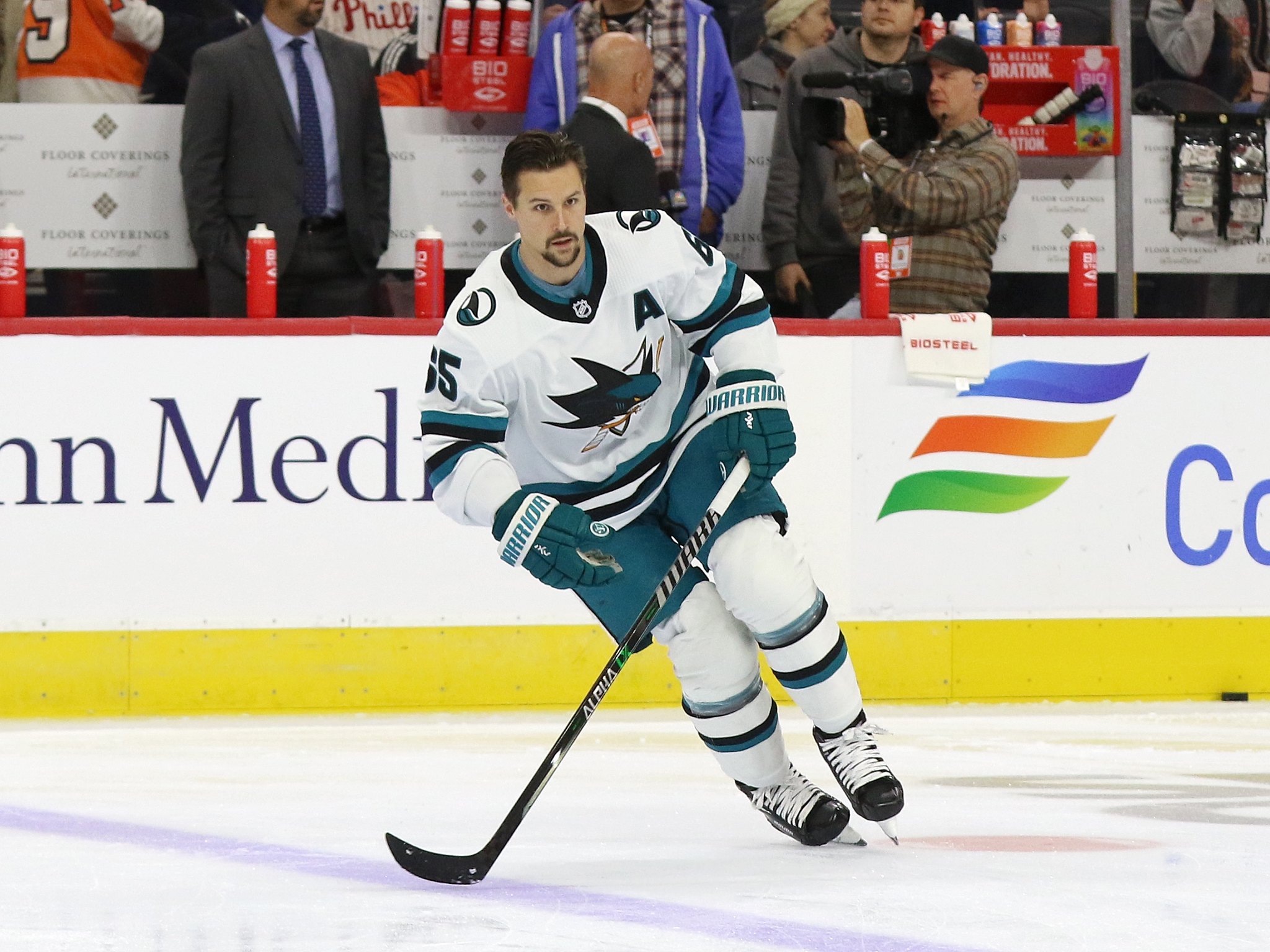 Even still, the early buzz seems to be disproportionately centered upon teams that made more noise in the summer than back in the spring. Nowhere has this been more evident than in The Hockey News' curious division-by-division predictions. While their projections certainly don't speak for everyone, they do offer a window into the recency bias and knee-jerk over-reactions that can often go into these types of outlooks.
Boston Bruins Get Disrespected
Perhaps the biggest victims of this off-season fixation are the Boston Bruins. The reigning Presidents' Trophy winners put together the best regular season in NHL history, recording 135 points and winning a record 65 games. But after falling to the Florida Panthers in a shocking first-round upset and losing Patrice Bergeron, David Krejčí, Tyler Bertuzzi, Taylor Hall and others, they have been dropped all the way down to sixth in the Atlantic Division in THN's predictions.
---
Latest News & Highlights
---
Even if the general consensus doesn't go quite so far as to anticipate that level of free-fall, there has certainly been a widespread attitude that the Bruins are moving in the wrong direction. Truthfully, 135 points was going to be practically impossible to duplicate with a returning roster, and, yes, losing a slew of regulars will likely prompt a backslide in Boston.
At the same time, however, they were 22 points better than any other NHL team. By projecting them to finish sixth, THN has left them behind the Buffalo Sabres and Ottawa Senators, who they finished 44 and 49 points ahead of, respectively. For all that the Bruins don't have this year, they do have Vezina winner Linus Ullmark, 61-goal scorer David Pastrňák, super-pest Brad Marchand and seven of their 10 top scorers from a season ago.
Too Much Love for the Pittsburgh Penguins
On the other end of that spectrum has been the Pittsburgh Penguins, who certainly can stake a claim as winners of the off-season after new GM Kyle Dubas bolstered the aging roster with the likes of Norris winner Karlsson, Reilly Smith and lots of complementary depth pieces. Still, this club only stands to go as far as their long-time core of Sidney Crosby, Evgeni Malkin and Kris Letang will take them.
Optimists will suggest that Pittsburgh managed to finish just a single point out of a playoff spot last season, so these additions should be more than enough to put them back in the mix. That may well be true. And to be fair, most projections still have them finishing fourth in the Metropolitan, acknowledging that the Carolina Hurricanes, New Jersey Devils and New York Rangers probably still control the top of the division.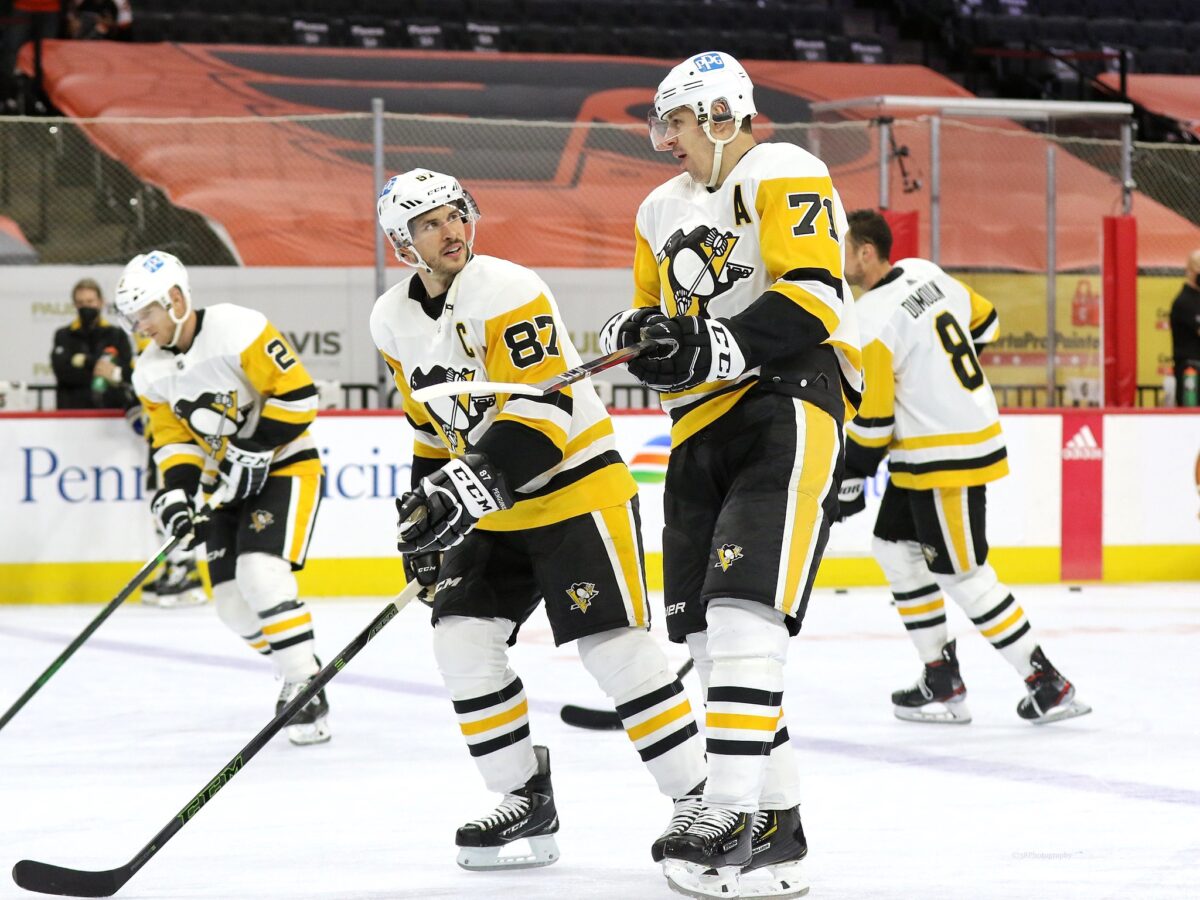 What all of this Penguins love fails to consider, however, is how much went right for the organization last year. Crosby and Malkin played in all 82 games, an incredible feat for a pair of players well into their mid-30s. Crosby played a full regular season for the first time since 2017-18, while Malkin hadn't suited up for 82 contests since the 2008-09 season. Now, Crosby is 36, and Malkin is 37. Furthermore, Jake Guentzel will be sidelined to start the season after undergoing ankle surgery, and Tristan Jarry remains a question mark after a shaky season in net.
Are People Sleeping on the Islanders?
The Penguins failed to make the postseason last year, but you know who was part of the 16-team mix? The New York Islanders. Since their 93-point regular season ended with a six-game first-round loss to the Hurricanes, the Islanders have been shockingly quiet, parting ways with free agents Josh Bailey and, apparently, Zach Parise without adding anyone of note. For THN, that inactivity was enough to bump them down to sixth in the Metropolitan, behind the Columbus Blue Jackets.
You Might Also Like
With no disrespect to the Blue Jackets, the focus on New York's inactivity ignores the fact that they will benefit from a full season of trade deadline acquisition Bo Horvat and, hopefully, a healthy year for Mathew Barzal. Much like Boston not getting enough credit for having Ullmark between the pipes, the Islanders should remain a threat so long as Ilya Sorokin is there to stand tall in net.
Overlooking the Stanley Cup Champions
Even the defending Stanley Cup champion Vegas Golden Knights aren't immune from this "what have you done for me lately" mindset. Cap constraints kept the Golden Knights largely inactive over their celebratory summer, re-signing Ivan Barbashev and Adin Hill to retain most of their championship core but trading Smith and adding nothing else of note.
Interestingly, that inactivity was enough to prompt both The Hockey Writers and THN to project a new Pacific Division winner (The Hockey Writers predicted the Edmonton Oilers, THN predicted the Los Angeles Kings). While Vegas didn't exactly dominate the Pacific last year (they edged the Oilers by two points), they earned the best record in the Western Conference before marching their way through the postseason.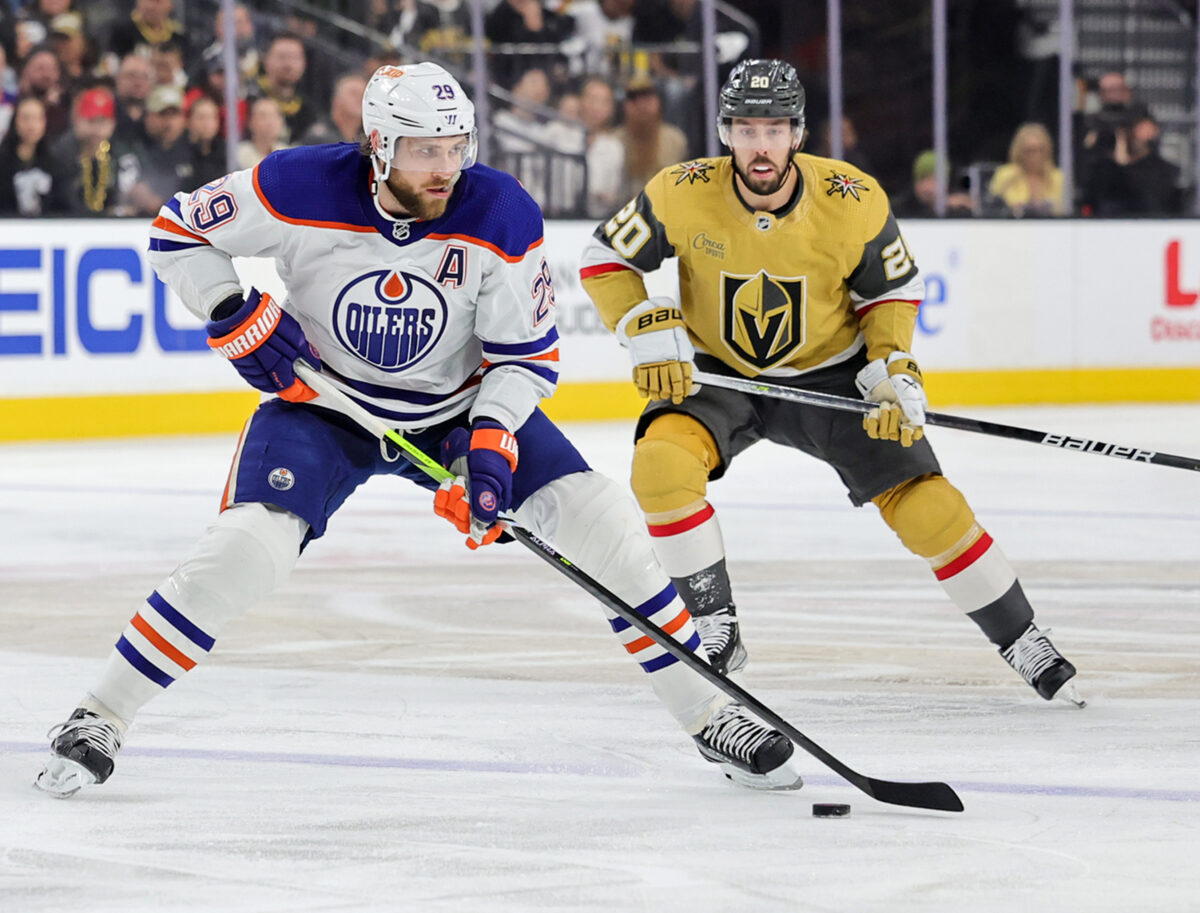 The Pacific should still be hotly contested this season. But at the same time, it's hard to argue that the acquisition of Connor Brown by Edmonton or Dubois by Los Angeles will be impactful enough to overcome a championship team that has mostly remained intact.
By the very nature of predictions, certain prognosticators are going to look very smart at the end of the day, and others will look rather foolish. In that sense, criticizing the predictions of others can seem like an empty exercise. But while it's entirely possible that at least some of these projections come true this season, it's worth remembering that more goes into roster-building and constructing a team than who the new guys might be.
---
---