The Ontario Hockey League's (OHL) summer trade freeze lifted on Tuesday (Aug. 1) and the Windsor Spitfires wasted no time in continuing their rebuild for 2023-24. On Wednesday afternoon, they provided some clarity by sending out a veteran defenceman.
Coming into the offseason, Spitfires' general manager Bill Bowler had plenty of work to do on his roster. After attempting a championship run last season (and failing), the club found itself with a nearly empty draft cupboard and too many overage (20-year-old) candidates heading into next season. Something had to give. Just a week after naming long-time associate coach Jerrod Smith as their new bench boss, replacing Marc Savard who joined the Calgary Flames, the club continued to shape its roster ahead of training camp.
Sobolev Traded to IceDogs
In a surprise move on Wednesday afternoon, the Spitfires sent 20-year-old Russian defenceman Daniil Sobolev to the Niagara IceDogs. Here's how the trade shakes down:
To IceDogs:
Defenceman Daniil Sobolev
To Spitfires:
IceDogs' 15th-round pick in 2025
Flint Firebirds' fourth-round pick in 2025 (conditional)
IceDogs' eighth-round pick in 2025 (conditional)
Bowler told the Windsor Star that the conditions are based on Sobolev playing one game for the IceDogs (from "Spitfires continue to clear crowded overage field by dealing Sobolev to IceDogs," Windsor Star, 8/2/23).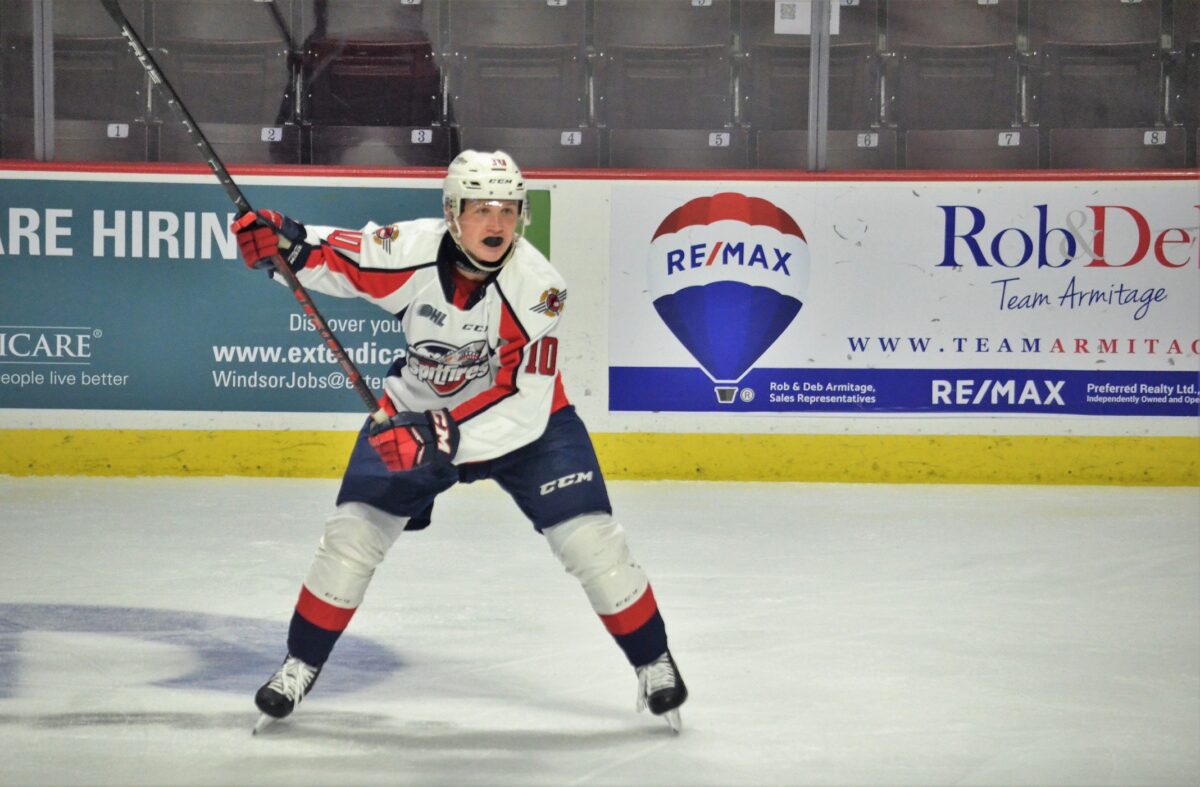 Sobolev was the Spitfires' first-round pick in the 2020 Canadian Hockey League (CHL) Import Draft. While he only had 26 points in 110 games, the 6-foot-1, 217-pound St. Petersburg native was known for his hard, physical defensive style. He wasn't flashy but made his presence known every night and was ranked "Third Best Body Checker – OHL Western Conference" in the annual OHL Coaches Poll.
Related: OHL: Windsor Spitfires Recognized in 2022-23 OHL Coaches Poll
---
Latest News & Highlights
---
If he reports, he'll be reunited with former Spitfires Bronson Ride and Christopher O'Flaherty who were traded to the IceDogs last season at the deadline. IceDogs' interim GM Wes Consorti said it was a move to stabilize their defence.
"We are thrilled to welcome Daniil to the IceDogs family," he said. "Daniil is a physical (defenceman) who is engaged in all three zones. With his style of play, it will help our overall team defence this year and provides stability on our back end."
Sobolev led by example on the ice and let his play do the talking. It's a tough deal for everyone to swallow but Bowler said it was simply a numbers game. It also provides some answers for the Spitfires heading into training camp later in August.
Overage and Eichler Updates
Coming into the summer, the Spitfires had six potential overagers vying for three spots (maximum dressed per game) in 2023-24. After trading defenceman Jacob Holmes to the Kingston Frontenacs for picks in June, this Sobolev trade brings the club down to four – forwards Alex Christopoulos, Jacob Maillet, and Oliver Peer, along with defenceman James Jodoin. It's too early to say who has the upper hand as Bowler isn't one to take the conventional path.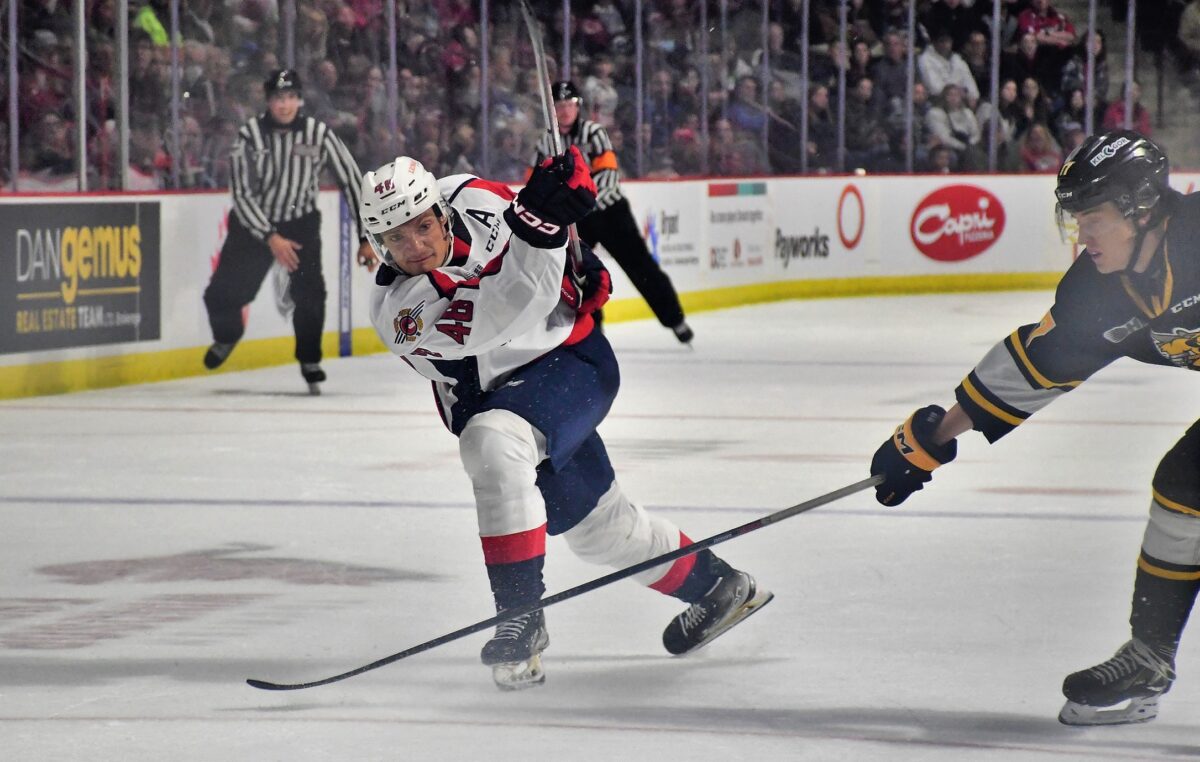 The move also answers their Import question. Last season, the club had Sobolev and 19-year-old Swiss defenceman Rodwin Dionicio, thanks to the Ride/O'Flaherty deal. However, last month they added 17-year-old Czech defenceman Josef Eichler at the Canadian Hockey League (CHL) Import Draft, creating a jam and raising questions. Teams can only have two Imports on their roster (any player whose parents reside primarily outside of Canada or the United States). The team didn't say anything about their new defenceman at the time but Bowler said on Wednesday that he's reporting to the Spitfires and can play a similar style to Sobolev.
"This kid (Eichler) is coming in 100 percent," Bowler told the Windsor Star. "He is the type of player that likes to engage physically and has a lot of upside. Once he gets acclimated to the North American game and this community, we think he's a player that should be drafted in the NHL."
With the club opening training camp at the end of August, Bowler is slowly starting to get his roster and draft pick cupboard together. There's more work to do but this deal brings a bit of clarity to a previously cloudy situation.