Fenway Sports Group (FSG) got their man in Kyle Dubas and the Pittsburgh Penguins now have a new president of hockey operations. The next piece of the puzzle will be who Dubas chooses to bring in as his general manager (GM). There is no doubt he has his work cut out for him in Pittsburgh, so who should he pick to assist him?
Mathieu Darche
One of the names in the Penguins' rumor mill is Mathieu Darche. He is currently the director of hockey operations with the Tampa Bay Lightning. He is their current wizard when it comes to the NHL's salary cap, as he works closely with Lightning GM Julian BriseBois on contract decisions and all player personnel. The team won back-to-back Stanley Cups in 2020 and 2021 thanks in large part to his good business sense.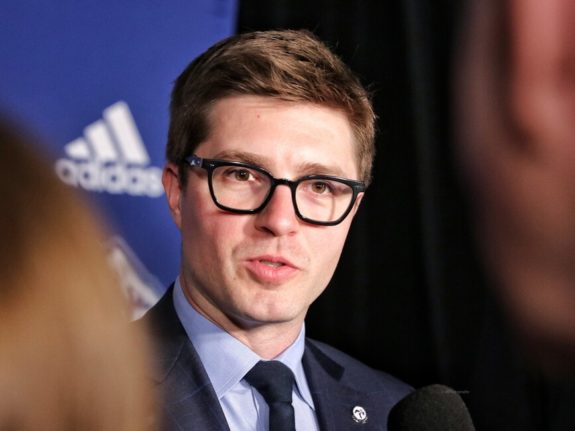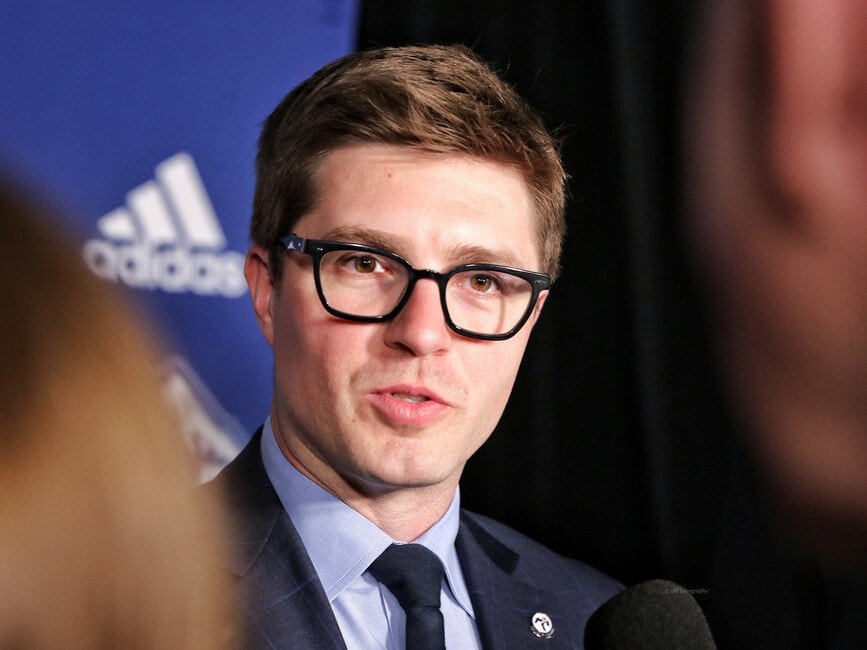 In 2020 the team was able to bring in players like Patrick Maroon because reasonable extensions had been handed out to their core players. Darche also no doubt played a part in the wise decision to part ways with J.T. Miller which freed up cap space they desperately needed. There is a very good chance that the Lightning would not have won those championships without his steady guidance. He also seems to know exactly the right time to move on from a player, which is something the former Penguins front office struggled with, to say the least. He would be a perfect complement to Dubas' forward-thinking approach. 
Sam Ventura
Another possible GM candidate is Sam Ventura. Although his name has not been mentioned as regularly as a possible option, this choice would make a lot of sense. He was hired by the Penguins in 2017 as director of hockey research and worked in Pittsburgh for six years. He was then hired by the Buffalo Sabres as their vice president of hockey strategy and research. He has been a huge part of the Sabres' rebuild and turning the team back into a serious competitor going into next season. 
Related: Penguins and Carter Hart Are Excellent Match
---
Latest News & Highlights
---
During his time in Pittsburgh, Ventura was the driving force behind analytics. It was not in the Penguins' best interest to lose him the first time and bringing him back would fit in perfectly with Dubas' strategy. FSG has made it clear that they want to take the franchise in a more analytically-driven direction and hiring Ventura would be a step in the right direction. 
Cam Lawrence 
Cam Lawrence is a businessman who on the surface may not appear to be an obvious candidate for the Penguins' next GM. However, he is smart and his background in the corporate world makes him a very appealing choice. He currently lives in Pittsburgh where he is the chief financial officer of GNC. The company was on the verge of bankruptcy when he arrived, and he was an integral part of pulling them out of it. 

Originally from Vancouver, he also spent some time writing for Canucks Army with a focus on analytics. He was then hired by the Florida Panthers as an amateur scouting consultant, and in 2021 joined the Columbus Blue Jackets as an analytics consultant. He could be a perfect match in that he is a sports-minded businessman focused on getting the job done. 
Penguins' Next Move
It is clear that Dubas understands this is a crucial time for the Penguins franchise and he is committed to bringing in the right people. There are a lot of decisions that will be made this summer in Pittsburgh, and it seems like for the first time in a long time the right people are in place to make those decisions.