Anytime a team's season ends early there are stages to getting over the end of a lost season. At first, you're sad, you may drown your sorrows, you may break down the game tape and find out where things went wrong or you may find yourself mad online trying to find answers on your Twitter timeline (spoiler alert, they're not there).
Related: Predators' Top 5 Draft Busts
Eventually, your sadness trends to excitement as the NHL Entry Draft inches closer and closer. After a Qualifying Round exit, the Nashville Predators sit at 11th overall in what is considered a deep draft. It's great to know there are options and great players available at 11, but hitting will be key.
Who Will Be Available at 11?
Filip Forsberg was drafted 11th overall by the Washington Capitals in 2012, and he is now the Predators' engine up front. Other notable guys that I'm sure you've heard of that have also gone 11th overall: Anze Kopitar, Jarome Iginla and Jeff Carter.
I do not have a crystal ball and my name is not Bob McKenzie, so I don't have the answers or the ear of every general manager selecting 1-10 in the draft this year. Any analysis is clearly all speculation. What I do have, though, is an internet connection and therefore access to all the mock drafts you can read. Our staff here at The Hockey Writers did a mock draft recently, so I will begin with their analysis.
The staff's first mock draft was done before the New York Rangers won the draft lottery, as they have the Detroit Red Wings taking Lafreniere first overall (sorry for the reminder, Red Wings fans). At this point, the Predators would have selected 18th overall and were slated for Connor Zary. The Predators have moved up since then, but I think at 18 the team would be quite happy with him.
The staff has done another mock draft since then with the Predators selecting in their current position. Zary was not an option this time with Minnesota Wild armchair general manager (GM) Jack Dawkins selecting him ninth overall. However, considering the jump from the first mock draft to this one, Zary is certainly a name to keep an eye on as he could be available at 11 come NHL draft day.
However, in this draft, Josh Bell took Rodion Amirov for the Predators. Amirov doesn't have the same play in most mock drafts, especially in the top 15, but he certainly has the tools to belong there, being as Bell calls him, "a possession machine." McKenzie's final rankings have him slated 19th overall, but with his skillset and fit with the Predators' needs, he is a name to keep an eye on.
The Likely Candidates
The names that pop up the most often around the 10-15 slot are names like Seth Jarvis, Kaiden Guhle, Dawson Mercer, Jack Quinn, Anton Lundell, Yaroslav Askarov and Jake Sanderson. In that crop, there are four forwards, two defencemen and one goalie. The Predators' number one need would be to add to their forward prospect depth, as beyond Philip Tomasino and Eeli Tolvanen the shelves are pretty bare. So, let's start there.
Jack Quinn
Quinn is the common pick in mock drafts, especially the one conducted on NHL.com as two of their writers pegged him as the Predators' pick. He sits at 5-foot-11, 176 pounds, which by modern standards isn't too small and shouldn't hinder his ability to get to scoring areas in the NHL, especially with a bit more size added to his frame. You like to hear that when you see he scored 52 goals in his draft year in the OHL; eye-popping numbers for a player that age.
The biggest detractor in regards to Quinn is that he was paired for the majority of the season with fellow top prospect and 120-point scorer Marco Rossi. I personally feel the argument should be equal on both sides and that Rossi would not have amassed the totals he achieved without Quinn as a running mate. I think Quinn is a great fit for the Predators and thinking of him playing with Filip Forsberg, Tolvanen and Tomasino is pretty exciting. Let's just hope he's there.
Seth Jarvis
Jarvis is another player that is a pretty common pick for the 11 slot. He is a guy who likes to play bigger than his frame would suggest. At 5-foot-10, 176 pounds, he plays strong for such a skilled player. He scored 42 goals and 98 points on a strong Portland Winterhawks team this past season.
He simply refuses to be denied access to the inner portion of the offensive zone.

Cam Robinson, Elite Prospects & Dobber Prospects
With skill, a jump in his game and strong play, he embodies what would be a welcome addition to the Predators' lineup.
Dawson Mercer
Mercer is also a trending pick and is often referred to as a future top-6 winger. (from"Predators Still Have Many Options at 11,"Nashville Post, 11 Aug. 2020) His frame is larger than the previous two forwards I have mentioned at 6-foot, 180 pounds, and with his emphasis of gaining puck possession and exploiting the weaknesses of opponents, he brings a disruptive factor to the lineup.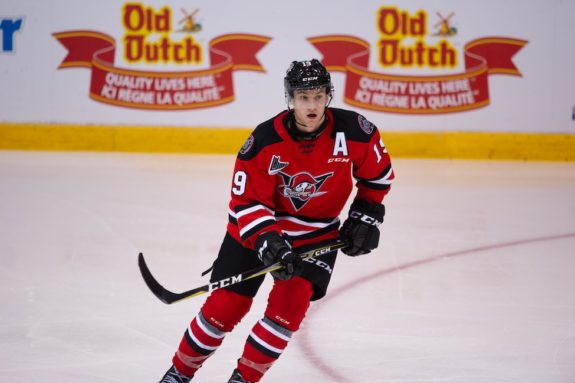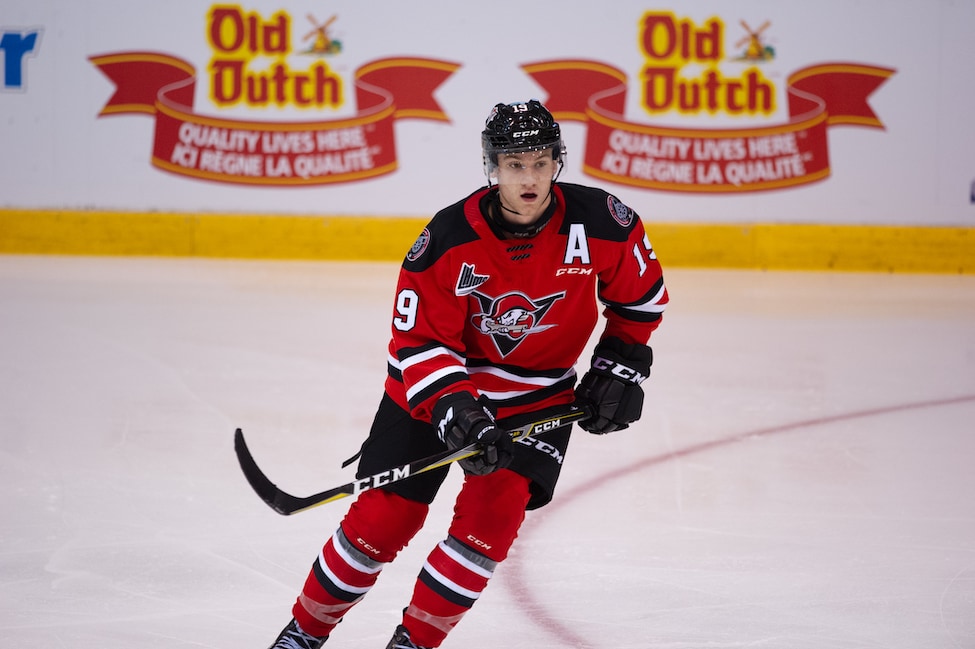 He's not as sexy of a pick as some of the other players as he only played a minor role on Canada's gold medal-winning World Junior Championship squad and doesn't have eye-popping point totals. However, he is still a point per game player and he can certainly contribute while excelling at other key aspects of the game.
Anton Lundell
Lundell is the name that is least likely to appear at the 11 spot as he has been slated in the top 5 at points this season, so at 11 he should be a no brainer. He projects as a number one centre in the NHL and is one of the more NHL-ready players in the draft, which would fit every need possible for the Predators. The team needs a true number one centre, as the confidence isn't there for Matt Duchene in that role and with Ryan Johansen not able to live up to it either. Lundell has been touted as a future Selke candidate with playmaking upside from his elite hockey sense. They say you can never have too many number one centres, so adding him to the prospect pool would be a home run at 11.
The "Best Player Available" Types
Sometimes when drafting, you disregard positional need and simply take the best player available. You know what they say, you don't look a gift horse in the mouth. Yaroslav Askarov is the best goalie prospect in this draft and possibly the best since Carey Price. Askarov didn't have the best World Junior Championship showing, which may have hurt his draft stock but a lot of scouts are still really high on him.
The Predators will have a solid goalie tandem of Pekka Rinne and Juuse Saros next year and by all accounts, Saros is the long-term plan at 24 years old and over 100 games started. However, similar to number one centres, it never hurts to have too many of them… especially if they project to be the next Price.
Jake Sanderson and Kaiden Guhle are going to be the top two defensemen available at this stage of the draft and are considered the best ones not named Jamie Drysdale, although there is a debate there as well. Both, and especially Sanderson, are known for being involved in the play offensively and for being able to contribute. Both trend as solid top-four defensemen with top-pairing potential.
The Right Pick
If GM David Poile wants to tap me on the shoulder and throw me the keys on draft night, I'm confident in saying that I would make him proud. To me, the decision is obvious — you take Askarov. Saros is a fine goalie — a good goalie even — I don't deny that. In today's NHL, to be called a clear potential starter is a high compliment, especially at 24. But when you have the chance to draft a potential franchise goalie who has been compared to Price, you do it.
Related: 2012 NHL Draft Top 10 – Where Are They Now?
Goaltending is a volatile position and I'm sure there are a ton of GMs that wish they had given more thought to the Carter Hart opportunity that was passed on 47 times before the Philadelphia Flyers snagged him at 48th overall in 2016.
Should Askarov not be there, take Lundell or Quinn. Both seem like players that could impact a lineup sooner than later and both have industry experts that have called for them in the top five. Sure, that doesn't mean that they will hit like a top five and there is clearly something that leaves doubt in others' minds, but the Predators could use a home run. The three players I've just mentioned have the best potential to give them that.
---
---