While many National Hockey League fans were busy celebrating Canada Day and Fourth of July, general managers were busy wheeling and dealing.
Nashville Predators GM David Poile was surprisingly busy this July 1 after indicating in late May the team might be quiet . The Preds not only kept some players that helped them be a surprise team in the 2014-15 season, but added some pieces from other teams.
Predators Re-Sign Ribeiro, Fisher & Bourque
One of the biggest priorities that Poile got done in the first couple of hours of free agency was locking up Mike Ribeiro to a two-year, $7.5 million deal. There was initial concern after he rejected Nashville's initial offer, but Ribeiro didn't last too long on the open market.
RELATED: Nashville Predators to Re-Sign Mike Ribeiro
The move makes sense in the Preds retain their top-line center with a deal isn't too long or too costly. It's very similar to the contract that Mike Fisher got in length and money. It won't hamstring the Predators in their quest to re-sign Seth Jones and Filip Forsberg after their entry-level deals end.
Nashville also brought back Gabriel Bourque with a one-year bridge deal worth over $866,000.
Hodgson & Jackman Signed
Nashville also took on a couple of new players  as it signed Cody Hodgson, who was recently bought out by the Buffalo Sabres, and former St. Louis Blues defenseman Barret Jackman.
RELATED: Predators Take a Chance on Cody Hodgson
Hodgson will be a reclamation project for the Predators as he was given a deal exactly like the one Ribeiro's at one year and $1.05 million. Hodgson struggled mightily for Buffalo the last season, but he did score 44 points in 2013-14. He could be a nice steal and provide some scoring punch on the bottom-six.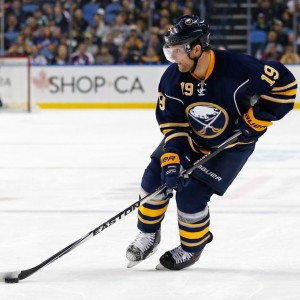 RELATED: Barret Jackman Signs with the Nashville Predators
Jackman may not be the same player that won the Calder Trophy in 2003, but he is a physical force on the blue line. Jackman will most likely be called upon to be the stay-at-home defender in a pairing with Seth Jones or Matias Ekholm. The addition of the rugged Jackman could make Nashville one of the best defenses in the league.
Wilson, Smith & Beck to Arbitration
Colin Wilson, Craig Smith and Taylor Beck all filed for salary arbitration with those hearings scheduled from July 20 to Aug. 4 in Toronto.
Wilson and Smith were both vital to the Predators in the scoring department, and Poile stated to The Tennessean that he wants to lock the pair up to long-term deals.
"That's what we've talked about with both agents," general manager David Poile said last month. "Four years, something like that, probably makes sense. I can't crystal-ball what's going to happen. What I want, what they want, it could be two different things, but as we're starting out, that's what we're working toward."
Beck is looking for a small raise after signing a one-year deal worth $550,000. He scored eight goals in his first full NHL season.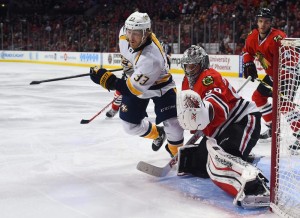 Arbitration hearings are unusual, as P.K. Subban was the only one of 20 that filed last year to get a hearing. Even then, players usually sign a contract before getting to a hearing. I expect the same to happen with the Predators' trio.
Rookies & Other Deals
Nashville did lock up a couple of their Russian draft picks on Friday by singing 2014 second-round selection Vladislav Kamenev and 2015 second-rounder Yakov Trenin to three-year entry levels.
Both are expected to be in camp and play in North America this season starting with the Predators American Hockey League affiliate, the Milwaukee Admirals. It's good to see that both Russian players will be in the fold and can learn the system.
Other deals include picking up Max Reinhart from the Calgary Flames for a conditional fourth-round pick in 2016. (Reinhart subsequently signed a one-year deal with the team.) Nashville also sent goalie Magnus Helberg to the New York Rangers for a sixth-rounder in the next draft.
The Verdict
Poile and the Predators management made plenty of budget-friendly deals like they usually do. They didn't mortgage their future by giving long-term and huge money deals to Fisher and Ribeiro. They also bolstered their defense with the acquisition of Jackman.
The Hodgson deal is a low-risk, high-reward deal for Nashville. If he produces like Ribeiro, it will be another solid low-cost move. If Hodgson fails, it's only a $1.05 million hit and it's only for one year.
This summer grade could change depending on what goes down with Wilson, Smith and Beck. There's also no news about restricted free agent Calle Jarnkrok's status with the club. Those signings could do a lot to secure the team's future.
What do you think? Vote in our poll and leave your comments below.
Subscribe to our Predators stories to get email updates every time a new story is published.
Dan Mount is a Nashville Predators staff writer for The Hockey Writers. You can follow him on Twitter, @DanMountSports.
Covered hockey since attending SUNY Oswego in Upstate New York in the early 2000s. Has written about college, major junior and professional hockey for the last five years.
Resides in Watertown, NY.