The New York Rangers have made it clear since sending "The Letter" three years ago: settle in, fans, because we're going to rebuild the team the right way and not rush it.
The patience requested, and subsequently applied, by general manager Jeff Gorton and president John Davidson since the front office formally announced its intention to turn over the roster has been admirable. Club management has been determined and disciplined in not cutting corners as it looks to build the most stable foundation of a consistent playoff contender possible.
What if, however, Gorton and Davidson aren't being aggressive enough with at least certain parts of the roster renovation process?
Such might be the case when it comes to top defense prospect Nils Lundkvist, the 28th overall pick in the 2018 draft, who, to put it bluntly, is wasting his time playing in his native Sweden this season.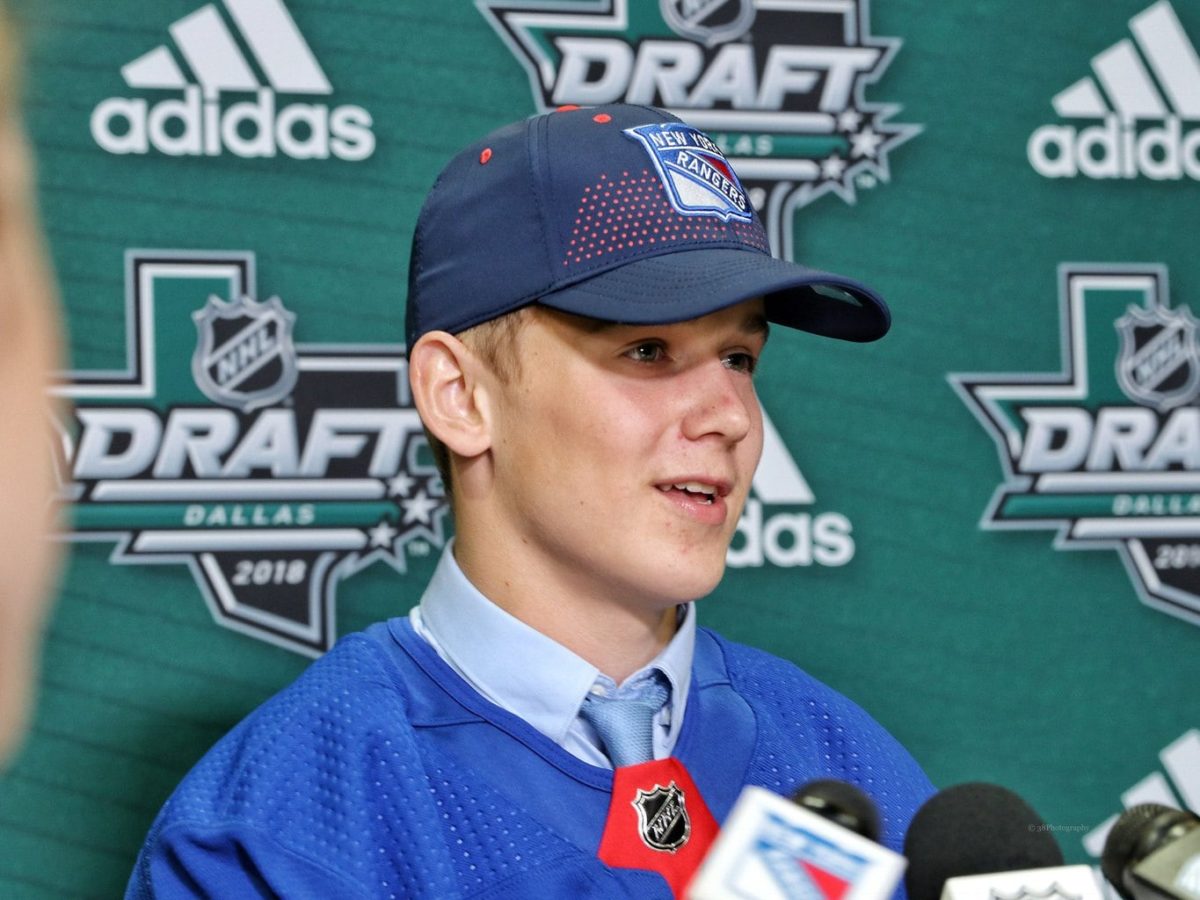 Lundkvist, 20 years old and in possession of offensive skills, defensive acumen and on-ice instincts that the Rangers expect will translate into a long career on their blue line, remained with Lulea of the Swedish Hockey League this season. His reasoning for choosing to do so was sound at the time. The NHL season was a question mark due to COVID-19, and the struggles containing the virus in the United States added further uncertainty. Lundkvist decided to lock in a season of professional hockey that was all but sure to take place and remove risk from his developmental path. It made sense.
The arrangement, however, has proved pointless as Lundkvist has shown for the second straight season that he's outgrown the SHL. After compiling 11 goals, 20 assists and a plus-18 rating in 45 games in 2019-20, he's totaled 10 goals and 14 assists with a plus-one rating in 40 games this season.
So while the Rangers nurture the growth processes of talented teenagers Alexis Lafreniere and Kaapo Kakko (who turns 20 on Saturday) by putting them in their lineup nightly, Lundkvist is spending what could be invaluable time getting some of his NHL growing pains behind him by dominating a lesser league again.
Rangers management should look to change that.
Bringing Lundkvist to Rangers This Season Will Be Tricky
The process of extracting Lundkvist from Sweden and bringing him to New York for the rest of this season would be difficult, to say the least. The contract Lundkvist signed with Lulea reportedly includes the understanding that he would play the entire season in Sweden – including playoffs – which appears to be the case with all European contracts signed after Aug. 15 anyway. Even if the Rangers could convince Lulea to release Lundkvist from his deal early, his country could reserve him for the IIHF World Championships, which run from May 21 to June 6.
That, however, doesn't mean Gorton shouldn't at least try to get Lundkvist to Madison Square Garden this season for an extended period. Because while the Rangers have been inconsistent out of the gate of this 56-season, it's already been a banner one for the future of their defense corps. K'Andre Miller's emergence as a legitimate NHL player with major upside has corresponded with the continued rise of second-year blueliners Adam Fox and Ryan Lindgren.
With Jacob Trouba finding his footing in his second season on Broadway, the club seems to have solidified its top two pairs, perhaps for the long term.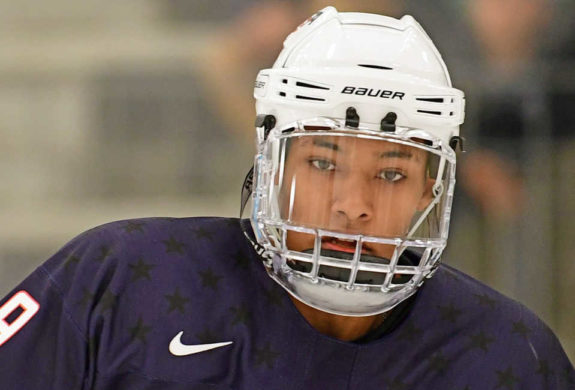 The question mark is the third pair, which lacks a steady presence – and as such, looks like a badly wasted opportunity for further development of the defense.
The Rangers are allowing youngster Libor Hajek to get his toes wet amidst a limited and up-and-down NHL experience so far. Anthony Bitetto has been a nice story and a valuable near-term pickup, but he's not the future. The right-side spot on the final pair this season represents the perfect situation for Lundkvist – and that's why the Rangers need to at least research whether player, team and national hockey federation are amenable to a change in plans, the type of pivot that everyone on the planet has had to make perhaps multiple times over the past year.
Lulea sits third in the SHL standings and will head to the playoffs. Its regular season doesn't end until March 9, and the league's postseason could last up to seven weeks. As one of the top seeds for the tournament, it would hardly be surprising for the only professional club Lundkvist has played for to make a deep run.
That's all the more reason the front office should be doing some fact-finding on whether bringing Lundkvist over early is feasible. This season is a key developmental one for the Rangers, who are allowing youngsters to find their way as they continue to walk the arduous road of rebuilding.
While Lundkvist made the safe play by staying in Sweden initially, it's not doing him much good now. What is left to prove in the SHL, when it seems obvious that his skills have transcended the level of competition there? Finishing out the SHL season and playing in the World Championships is better than no hockey at all, but for a prospect who's ready to start taking the next step, it isn't nearly as good as time on the Rangers' third defense pair.
The arguments against having Lundkvist playing for the Rangers now are that the club would perhaps be "rushing" him while unnecessarily burning a year of an entry-level contract. It'd be better to let him play out the season in Europe and sign him to an ELC that begins in 2021-22, easing him into the NHL.
Nonsense.
Lundkvist Missing Out on Valuable NHL Experience
Head coach David Quinn was hired to guide young talent through its ups and downs, which he's doing in each game as he writes rookies Lafreniere and Miller and second-year players Kakko and Igor Shesterkin into the lineup. Like those players, Lundkvist is a highly regarded young talent who the Rangers see as a potential future cornerstone. How is he in theory less prepared than them to begin his NHL experience? Has fellow defenseman Miller proved unready despite never having played above the college level until now?
The Rangers threw Chris Kreider into the fire in the spring of 2012, adding the 19th overall pick in the 2009 draft to the roster for his NHL debut – in the playoffs. Kreider had just turned 21 – only a few months older than Lundkvist would be if he were to join the Rangers in short order – and recorded five goals with two assists in 18 games during the club's run to the Eastern Conference Final. So it's not as if the Rangers haven't had experience and success with such a situation in the past. In that one, as mentioned, Kreider didn't even get one regular-season game before jumping into the best hockey league in the world with both feet.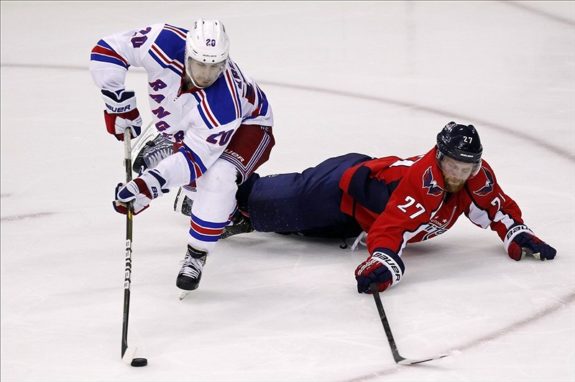 The hand-wringing over Lundkvist burning a year of his ELC in 2020-21 doesn't hold up, either. The Rangers have played 13 games. Even if the Blueshirts only have between, say, 30-40 remaining in this abbreviated season when Lundkvist would theoretically arrive, that block of invaluable NHL reps isn't worth using up one year of a contract that will pay him under $1 million?
The young Rangers defense is making strides in 2020-21, growing up together as it looks to mesh into an effective unit that could be around for a while. Not adding Lundkvist into a very positive and productive mix this season – in a situation in which he'd be sheltered on the third pair – unnecessarily stretches out his timeline and might slow down the rebuild. Not getting some of the rough times out of the way and beginning his adjustment to the North American game in 2020-21 – even if some time in the AHL would be required – will put him further behind the young blue line group which the Rangers expect Lundkvist to be a key part of for years.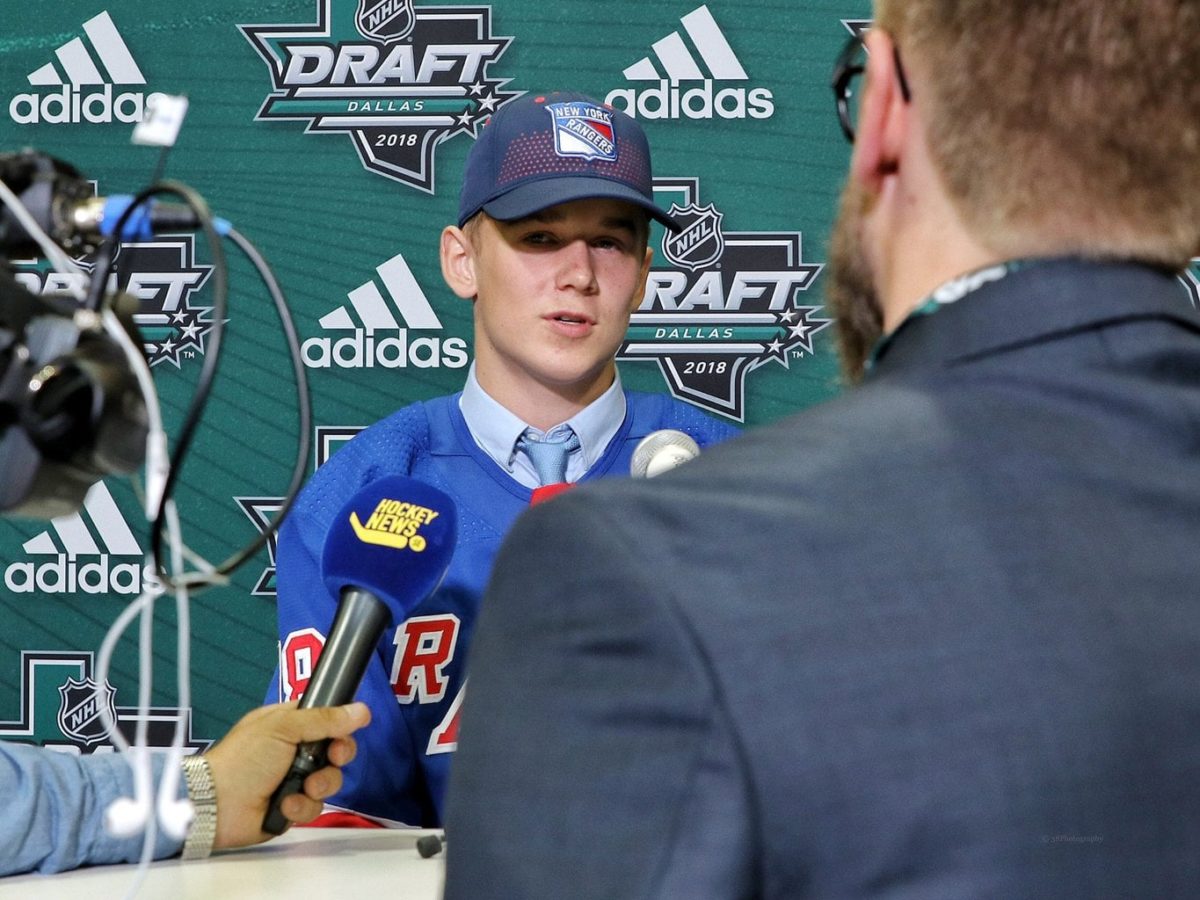 Chances are that we won't see the native of Pitea, Sweden until 2021-22. There are too many administrative hurdles. The end of Tony DeAngelo's time in New York, though, has solved the glut on the right side of the defense while simultaneously creating a glaring need for a puck-mover to replace him.
That spot, and role, all but has Lundkvist's name on it. Getting that name stitched onto a Rangers jersey this season, rather than next, would keep the club's rebuild progressing at the right pace. Accordingly, the folks in the MSG executive suite should at least try to make it happen.
---
---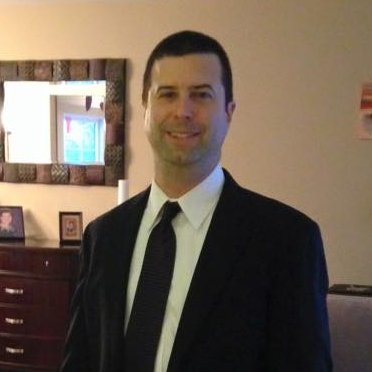 I'm a resident of the Chicago area by way of White Plains, NY. I worked for the Associated Press sports department in New York City for 10 years before moving to the Midwest in 2005, when the AP's then-internet division entered into a joint venture with STATS LLC. I worked for STATS for 11 years, until 2016. I'm very excited to be a part of The Hockey Writers.