There are differing opinions on the Detroit Red Wings here at The Hockey Writers.
Case in point, my colleague Patrick Brown can rationalize a 2021 postseason appearance. I cannot.
Another example: Devin Little does not believe the Red Wings and Golden Knights would be good trade partners if the latter wanted to alleviate cap space. Upon seeing this, my first thought was, "let me try."
I recently penned an article outlining a mock salary cap trade between the Red Wings and Tampa Bay Lightning, so investigating a potential deal with the Golden Knights sounded like a fun exercise.
Before diving in, let's take a minute to explore Detroit and Vegas' current salary cap situation.
Red Wings & Golden Knights: Salary Cap Outlook
As I mentioned previously, the Red Wings have $9,538,611 in cap space to work with heading into the 2020-21 season. Moving Henrik Zetterberg back to long-term injured reserve can open up $6 million in additional cap space.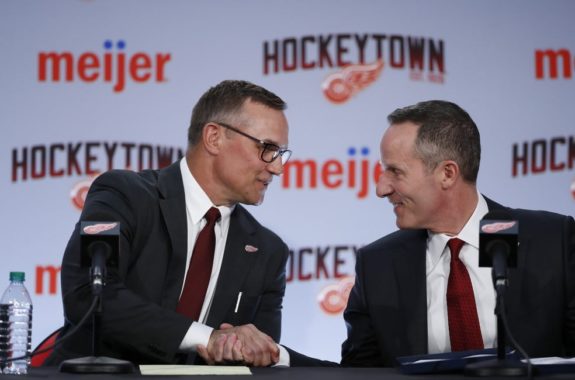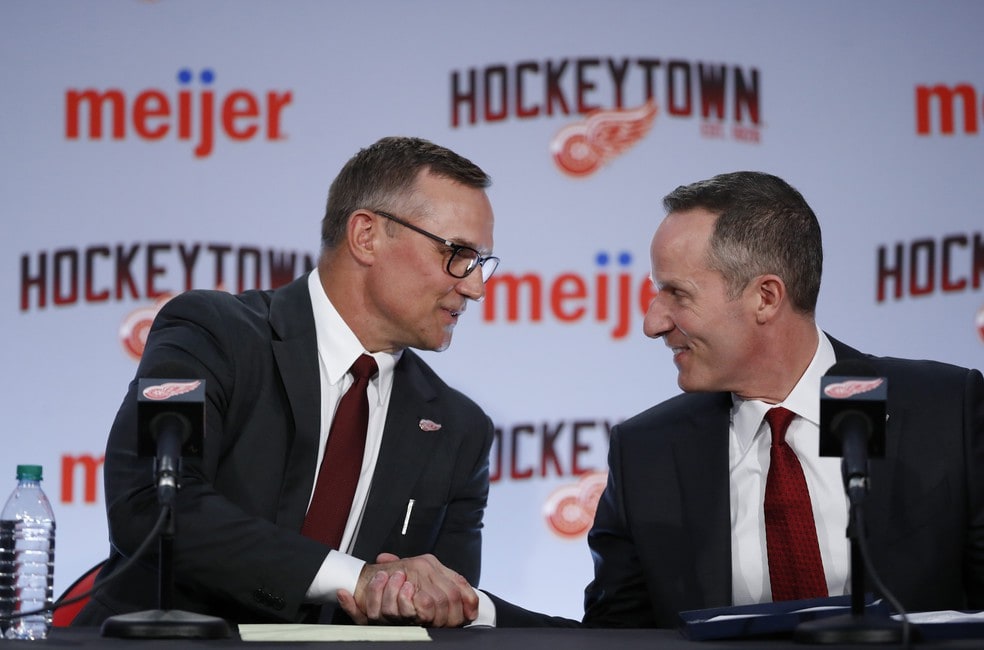 On the other hand, Vegas has $82,474,104 committed to 12 forwards, seven defensemen, and two goalies. They'll need to shed $974,104 from their payroll before the new season begins to be compliant with the salary cap.
There have been discussions of moving one of Max Pacioretty, Jonathan Marchessault, or Marc-Andre Fleury to open up cap space, but nothing has come to fruition…yet.
Related: Red Wings' 3 Worst Contracts for 2021
Putting Together a Red Wings-Golden Knights Trade
To work out a deal between Detroit and Vegas, I enlisted the help of THW colleague and Golden Knights journalist Mike Vidakis.
Tony Wolak: The 2020-21 season is finally upon us. But before it kicks off, your Golden Knights need to reduce their payroll – they're currently $974,104 over the cap. Lucky for you, the Detroit Red Wings have plenty of cap space to potentially help with salary cap woes. Are there any players that you're trying to offload in particular?
Mike Vidakis: Yes, indeed an exciting time for sure! The Golden Knights are looking to offload some big name contracts to alleviate some cap stress: Max Pacioretty, Marc-Andre Fleury, and/or Jonathan Marchessault. Pacioretty has three years left with a $7 million AAV; Fleury will make $7 million for the next two years; Marchessault carries a cap hit of $5 million for the next four years.
TW: Fleury is an intriguing name if you're looking to dump salary. The Red Wings can certainly take on his contract, but it will have to come with a sweetener.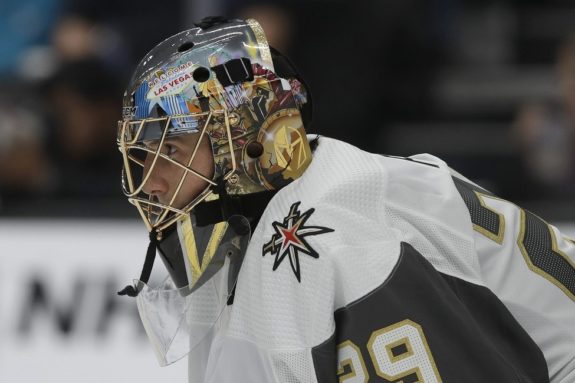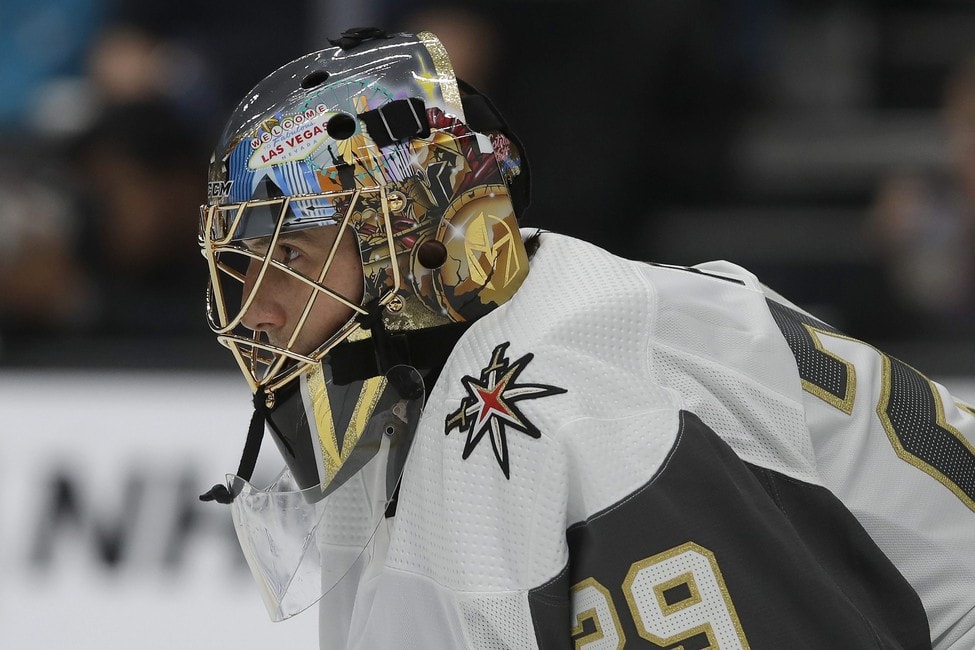 MV: What would you be willing to offer for him?
TW: Would Vegas want a goalie back to serve as Robin Lehner's backup?
MV: Yes, preferably Jonathan Bernier. We would also like a middle-tier defensive prospect, someone along the lines of Joe Hicketts or Jared McIsaac.
TW: That seems reasonable if a sweetener is involved. Would you be willing to retain any of his $7 million salary?
MV: We wouldn't retain any of his salary, but we can send a draft pick, preferably our third-round pick in 2022.
TW: If no salary is retained, the Red Wings would need a little more in return. A first-round pick in either 2021 or 2022 would suffice. So a first and Fleury for Bernier and Hicketts.
MV: You drive a hard negotiation – I like that. The Golden Knights would be willing to send Fleury and a first-round pick for Bernier and McIsaac.
TW: Despite his injury history, the Red Wings like McIsaac and want to keep him. Would you be willing to accept my prior offer if we retained some of Bernier's $3 million salary? That would give you more flexibility with your cap.
MV: Yes, that could work. How much would your side be willing to retain? We would prefer something in the range of 40 percent.
TW: We can retain up to 50 percent, but would require a future third-round pick to do so. Otherwise, 30 percent would be our preferred choice.
MV: We would prefer not to give up a future third, so we will stick with the 30 percent.
TW: To confirm, the Red Wings will be sending Bernier—with 30 percent of his salary retained—and Hicketts for Fleury and a 2021 first-round pick. Deal?
MV: If we swap the 2021 first for a 2022 first, then we have a deal.
TW: Deal.
Final Word
Now, I know what you're thinking. Why would the Red Wings need Fleury?
This trade was completed with the intention of dealing Fleury to a goalie-needy team, such as the Carolina Hurricanes, Colorado Avalanche, or Pittsburgh Penguins. As the middle-man, the Red Wings can retain 50 percent of Fleury's salary in the subsequent trade. Fleury at $3.5 million is way more palatable (and feasible) than him at $7 million.
As for the rest of the proposed Red Wings-Golden Knights trade, the 2022 first-round pick is preferable to one this year. Vegas will once again be a great team this season, so there won't be much difference between their 2021 first-round pick and Detroit's second-round choice. But in 2022, who knows? That first-round pick could be much more valuable.
In addition, Detroit wouldn't be giving up too much in this deal. Bernier is a pending unrestricted free agent who could always re-sign with the Red Wings after the season. Losing Hicketts may anger some, but he's 24 now and a fringe NHLer at best.
Overall, turning Bernier and Hicketts into a first-round pick and whatever the Red Wings can acquire for a discounted Fleury would be a huge win for the organization.
Salary cap data courtesy of CapFriendly.
---
---