It's not too early for the Detroit Red Wings to consider the outcome of the Seattle expansion draft. Though there has been no formal announcement that the City of Seattle will receive a franchise or when the expansion draft might be, the NHL has hinted that it will be held following the 2020 NHL Playoffs, with the franchise setting up shop for the 2020-21 season. The NHL has noted, though, that when an expansion draft occurs, it will have the same format as the 2017 Vegas Golden Knights draft.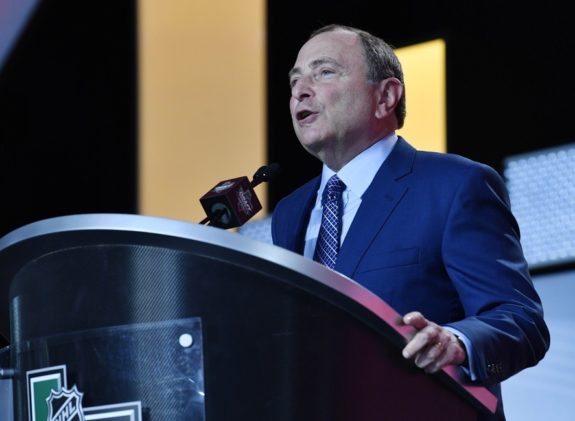 One possible roadblock to a Seattle Sasquatch franchise in 2020 would be a lockout. There is a termination clause in the current CBA that could send the NHL to another work stoppage prior to the 2020-21 season, which would not bode well for an expansion franchise entering the league.
If another lockout seems probable, the NHL could opt to push back Seattle's entrance to 2021 and hold the expansion draft that May. However, regardless of when the Sasquatch are allowed to choose their inaugural roster, the Red Wings need to be prepared. What better way than looking at Detroit's potential protected list, exempt players, and those available to the Sasquatch.
(Note: No official name has been given to the franchise yet – "Sasquatch" is just my favorite of those that have been presented so far.)
Seattle Expansion Draft in 2020
Forwards (7): Dylan Larkin, Anthony Mantha, Andreas Athanasiou, Tyler Bertuzzi, Frans Nielsen, Evgeny Svechnikov, Darren Helm.
Defense (3): Joe Hicketts, Filip Hronek, Vili Saarijarvi.
Goalie (1): Jonathan Bernier.
Exempt (8): Filip Zadina, Michael Rasmussen, Givani Smith, Christoffer Ehn, David Pope, Dennis Cholowski, Libor Sulak, Kaden Fulcher.
Available (11): Justin Abdelkader, Luke Glendening, Axel Holmstrom, Dominic Turgeon, Martin Frk, Jacob de la Rose, Danny DeKeyser, Mike Green, Jonathan Ericsson, Trevor Daley, Jimmy Howard.
Italics denotes players who will become unrestricted free agents just prior to the expansion draft.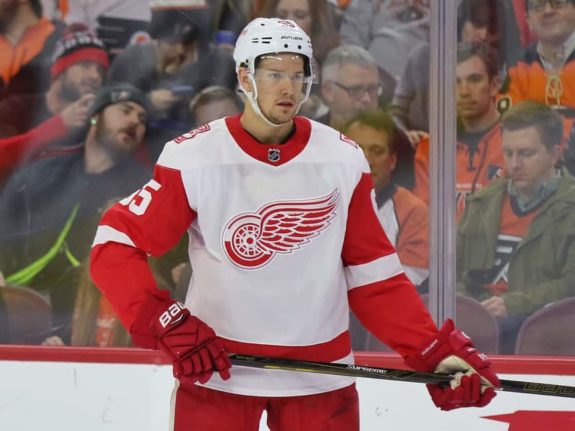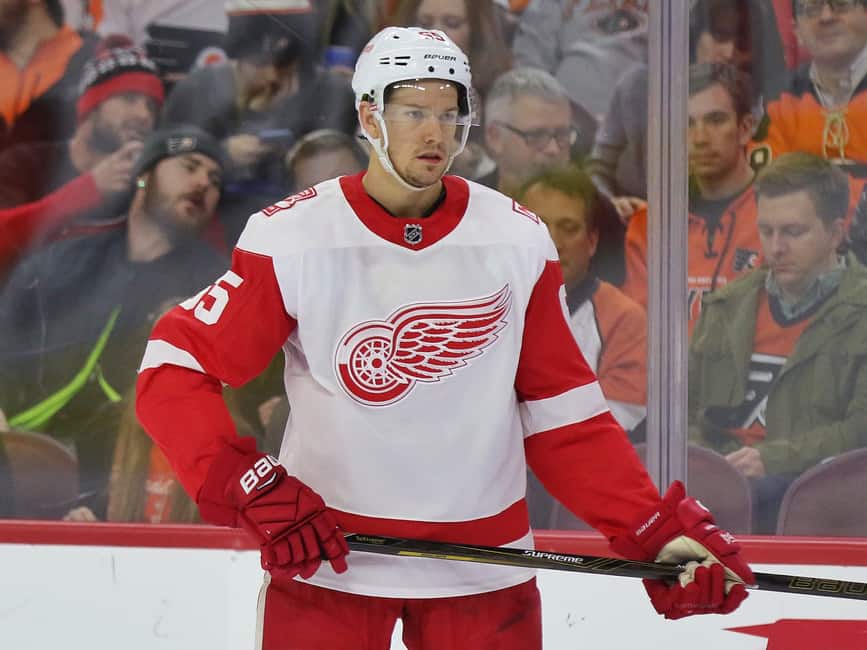 There are no surprises here, especially at forward. Helm would be the last player protected – he offers more offensive upside than Glendening and has a lower AAV than Abdelkader. By 2020, perhaps Turgeon may be more appealing to keep around, though.
If the Red Wings are able to sign a top-nine free agent forward next summer, he'll replace Helm on the protected list. The same would apply to Vili Saarijarvi on defense, who had an impressive preseason and is playing high-impact minutes in Grand Rapids. If the Red Wings are able to ink one of Erik Karlsson, Jake Gardiner, or Tyler Myers this summer, Saarijarvi or maybe Hicketts would come off of the protected list.
Related – The Grind Line: Red Wings Prospects' Hot Starts
Seattle Expansion Draft in 2021
Forwards (7): Dylan Larkin, Anthony Mantha, Andreas Athanasiou, Tyler Bertuzzi, Michael Rasmussen, Filip Zadina, Frans Nielsen.
Defense (3): Dennis Cholowski, Filip Hronek, Vili Saarijarvi.
Goalie (1): Kaden Fulcher.
Exempt (0): No one presently in the professional ranks.
Available (15): Justin Abdelkader, Darren Helm, Luke Glendening, Martin Frk, Evgeny Svechnikov, Jacob de la Rose, Givani Smith, Christoffer Ehn, Axel Holmstrom, Dominic Turgeon, David Pope, Danny DeKeyser, Libor Sulak, Joe Hicketts, Jonathan Bernier.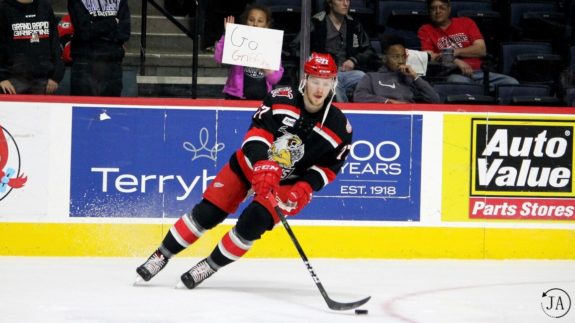 This is where it gets interesting.
If the expansion draft was pushed back by a year, all of this season's first-year pros will lose their exempt status. That includes Dennis Cholowski, Michael Rasmussen, Libor Sulak, and Filip Zadina. To make matters worse, then 37-year-old Frans Nielsen will still require protection unless the Red Wings can convince him to waive his no-movement clause.
With the players above protected, the Red Wings could lose one of Joe Hicketts, Sulak, or Evgeny Svechnikov to Seattle. One of Hicketts or Sulak could be substituted for Saarijarvi, but the latter is the youngest and appears to have the highest upside. Keep in mind that this expansion draft would be a few years down the road when Hicketts, Sulak, and Svechnikov are likely in their prime.
Complicating matters further are the possible free agent signings the summer prior. Difference-makers like Taylor Hall, Roman Josi, and Alex Pietrangelo are scheduled to hit the market along with a litany of players in the tier below. If the Red Wings begin to trend up and approach the end of their rebuild, signing an impact player or two is possible but would come with the risk of losing a strong player in the expansion draft.
Related: Red Wings Prospect Rankings
Final Word
With these two possible expansion draft scenarios in mind, the Red Wings would greatly benefit from Seattle entering the league sooner rather than later. Sure, trades, free agents signings, and player regression/progression can occur over the next couple seasons and alter these lists. But, if Seattle joins the NHL a year later, Detroit would likely lose a strong player, one who will likely be a valuable contributor to an upward-trending franchise.
Finally, I think we can all agree that the NHL doesn't need another lockout. If the league can avoid another work stoppage, it will likely have a secondary benefit to the Red Wings, in that they will be better positioned for Seattle's grand entrance.