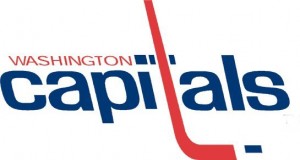 As we get closer to the NHL's Trade Deadline on February 27, general managers have already begun the process of evaluating their teams' needs and determining whether or not to hold on to assets or trade them for a bigger piece to the Stanley Cup puzzle. Sometimes, a deal you pull off at the deadline can give you the lift required or set you back a season or two.
Right now, the Washington Capitals sit 9th in the East, on the outside of the playoff picture looking in. The good news is at 61 points, they're tied with the Florida Panthers for the Southeast division lead and with their next point, would jump 6 places. Only in the NHL can you rank lower than other teams in terms of points but place in the top 3 if you're winning your division. At some point, I hope the NHL's brain trust fix that. The diehards don't like it and the casual fans must be confused to see teams with more points behind a team with fewer points.
But I digress, the Capitals are still without their number one center Nicklas Backstrom and will be for an indefinite amount of time. GM George McPhee will look to upgrade its depth at center. Not to say youngsters Marcus Johansson and Mathieu Perreault aren't the answer, but with the playoffs on the line and expectations still high for the team, McPhee's onus is to put the best possible team on the ice:
Here are three players the Capitals could trade for by the Trade Deadline: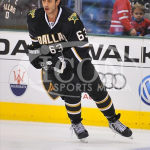 1) Mike Ribeiro – A tad pricey at $5 million through the 2012-2013 season, Mike Ribeiro is a true play-making center and, with Backstrom out, could compliment Alex Ovechkin rather well. In 46 games played, Ribeiro has 36 points (11 goals, 25 assists) including nine points on the power play. The Capitals can add just under $6 million to their payroll at the deadline and if the Dallas Stars make the 31-year-old center available, don't be surprised to hear the Capitals attached to his name.
2) Steve Ott – Not exactly the offensive number one center, but Steve Ott is a gritty, sand-paper player that can contribute offensively ( eight goals, 17 assists in 47 games) while sticking up for teammates. Ott's cap-hit is manageable ($2.95) but is signed through 2013-2014, so if you're trading for him it isn't just as a rental. The Stars are quickly falling out of contention in the West and if they decide to become sellers, Ott's name will certainly come up in trade rumors.
3) Travis Moen – If McPhee believes his team can win without acquiring another center to fill Backstrom's void and want to save a few extra bucks, then Travis Moen could be an interesting name for them. Moen brings the same toughness and grit of Ott but at nearly half the price ($1.5 million cap-hit, UFA at season's end). Now, the Montreal Canadiens may not make him available or even sign him to an extension to take him off the market completely. However, if he's available, the 29-year-old will be a valuable commodity to any cup-contending team, including the Capitals.
As we know in the hockey world, a lot can change between now and Feb 27. For Capitals fans, they hope it's Nicklas Backstrom getting healthy and returning to the lineup for a playoff run. Though, that's the beauty of it: you just never know.