Frustration took center stage for the Washington Capitals on Saturday when they fell 4-1 to the Florida Panthers on home ice, just 24 hours after they downed the Detroit Red Wings 4-3 in overtime.
Following the loss, goaltender Philipp Grubauer expressed that Washington needs to keep pushing forward and has to better handle their consistency heading into the rest of the season.
"We gotta grind it out," Grubauer said. "I think games aren't easy. They are never easy in this league, and we gotta find a way to manage back-to-back games here."
Staying Out of the Box
Though the Capitals finished Saturday's match-up with plenty of shots on goal and a lot of power from their offense, they couldn't capitalize or get the puck past James Reimer. And ultimately, it was six penalties, including four in the second period, that sunk Washington.
"We didn't bury our chances, we took it to them and we did all the right things, but again, I think all the penalties are disrupting the flow of our team," Lars Eller, who had two PIM in the Capitals' losing effort to Florida, said. "It's hurting us a lot. I'm guilty, and other guys too. That's a little thing that will make a big difference for us if we improve on that."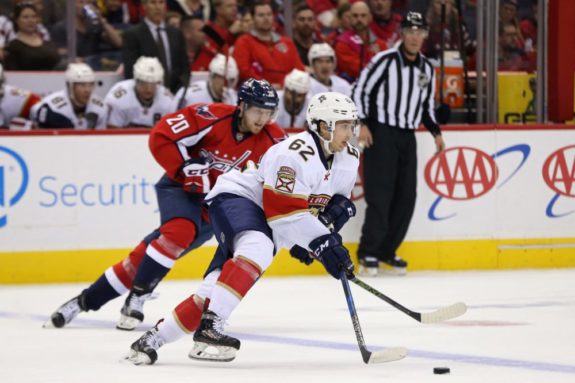 Eller also said that it will be easy for the team to adjust and limit the number of times they find themselves in the box per game, but that everyone has to work collectively toward that.
"I think it's an easy fix and it's just a question of being a little bit more smart, taking an extra step, and that will improve our game a lot," Eller said.
Devante Smith-Pelly agreed that the penalties are costly, but also expressed his thoughts in regards how the referees have been calling games moving forward.
"I mean, they're calling it tight, but at the same time, we have multiple guys getting slashed in the hands and they're not calling…" Smith-Pelly said. "I mean, it's tough to say, that's the rules now, we just have to stay off the hands if that's how it's being called."
Related – Chirped: NHL to Implement One-Minute 'Sorta' Penalties
Improving on Offense
Despite the loss to Florida, the Capitals did acknowledge that the offense was a lot stronger. They managed a wide variety of scoring chances, and though they couldn't find the net much Saturday, their play at even strength is something for them to acknowledge. Washington recorded a season-high 42 shots on goal in their defeat and also dominated in five-on-five attempts, outshooting the Panthers 56-28.
Washington recorded a season-high 42 shots on goal in their defeat and also dominated in five-on-five attempts, outshooting the Panthers 56-28.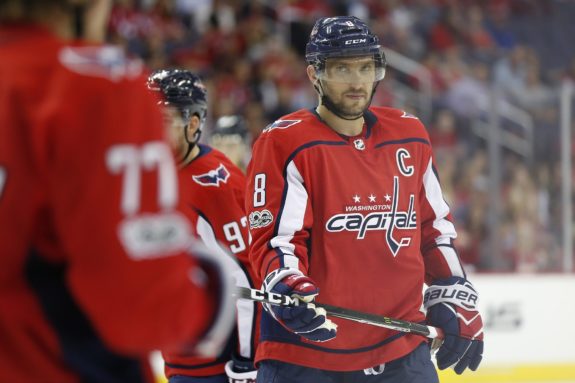 "If we look at the things we did 5-on-5, we can be happy about that," Smith-Pelly said. "I think most nights, we'll get more than one goal if we play like that."
Christian Djoos recorded the lone goal toward the end of the second period, on a nice play where he held onto the puck and showed great patience before firing it over the shoulder of Reimer.
"I felt like I got a lot of time, so I just tried to take it to the net," Djoos said of his second goal of the year.
Frustration with Inconsistency
Following their loss this past weekend, the Capitals dropped their third straight game on home ice, and advance to 1-3 at Capital One Arena this season. Their season-opening victory against Montreal on Oct. 7 is their lone home victory so far this year.
Not only that, but Washington hasn't been able to win more than two straight games this season and has yet to establish any sort of winning streak. And, in a series of two back-to-back series, the team hasn't been able to take victories in both match-ups.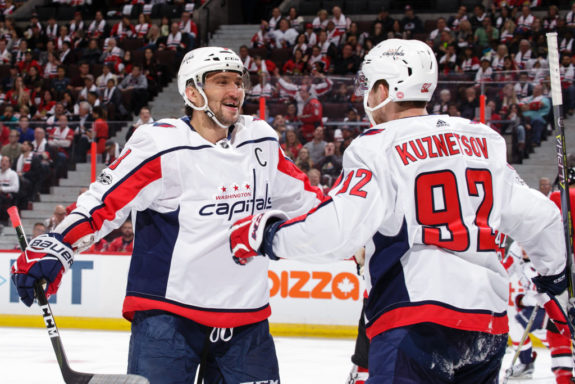 Eller expressed that the team is not happy with its performance of late, but that they will not back down or make too much of it, especially since it's still early in the year.
"Right now, right after the game, we were talking and it's frustrating," Eller said of the team's inconsistency to start the year. "But on the other hand, you know, we're nine games in and we're not going to be discouraged… A lot of fights and frustrations in here right now, but tomorrow, we're all gonna have our heads up and we're gonna have a good trip out west."
Sammi Silber covers the Capitals beat for The Hockey Writers and is an NHL contributor with Sporting News. She has also contributed to USA TODAY College, Huffington Post, FanSided and the Nation Network. Silber has written four books and recently worked on graphics for the film, The California Golden Seals Movie.