The Winnipeg Jets had an exceedingly up-and-down 2022-23 season. They had a strong first half, suffered a prolonged slide in the second half, recovered from it just in time to squeak into the playoffs, then were quickly dispatched in the first round by the Vegas Golden Knights.
In this series, we'll take a look back on the season, player by player, and grade their individual performances with an eye toward their future with the team.
Blake Wheeler's 2022-23 season was productive, but also strange. It very well could have been his last as a Winnipeg Jet.
Wheeler Was Stripped of Captaincy
The 36-year-old's season started sub-optimally from a personal standpoint. New head coach Rick Bowness, seeking to establish an accountability structure the Jets were sorely lacking, sent a huge message in mid-September by stripping Wheeler of the captaincy he'd held since 2016.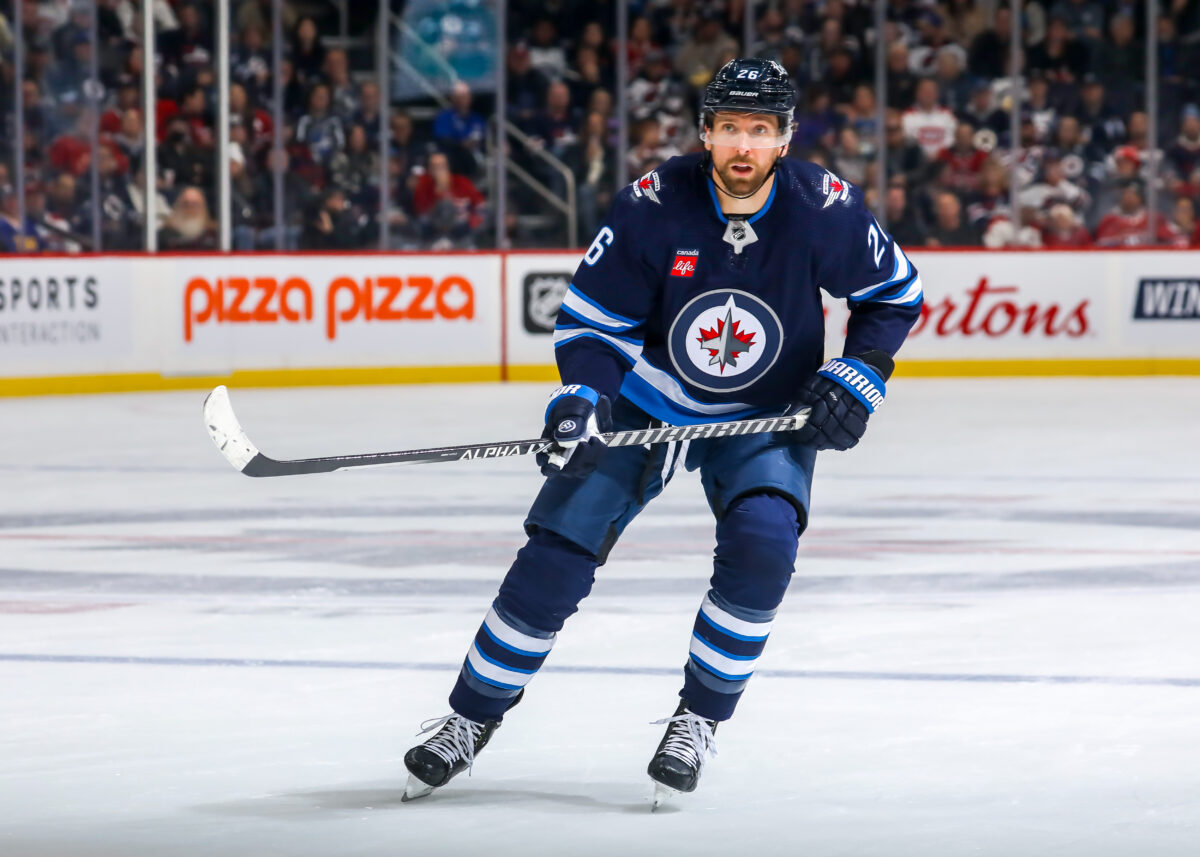 It was a gutsy but necessary move. It served as not only an indictment of the ultra-serious Wheeler's inability to establish a winning culture during his time as captain, but also a clear signal to every Jet the stale status quo that led to continual disappointment in 2021-22 was no longer acceptable.
Related: Jets' Bowness Makes Gutsy & Necessary Decision With Wheeler
---
Latest News & Highlights
---
Wheeler, to his credit, responded diplomatically in the immediate aftermath, admitting the captaincy had become a burden on him and promising to try his best to provide a veteran presence.
Wheeler Got Off to Red-Hot Start
Much had been made coming into the season about Father Time catching up with Wheeler. Many were interested to see if Bowness would stubbornly deploy Wheeler in a first-line role as Paul Maurice did, despite the two prior seasons proving definitively he could no longer keep up with the opponent's best players.

Bowness deployed Wheeler in a more complementary role rather than expecting him to be the straw that stirs the offensive drink. In the first half, without the pressures of the captaincy or pressure to play 20-plus minutes per night, Wheeler excelled.
Wheeler, free of having to be "the guy," played a big part in the Jets' success over a much-hotter-than-expected first two-and-a-half months of the season. He proved he still possessed strong offensive instincts despite being in the twilight of his career, putting up 26 points in his first 29 games.
Injury Derailed Wheeler's Second-Half
Unfortunately, Wheeler suffered a serious groin injury when accidentally blocking his own teammate's shot in front of the net on Dec. 15 against the Nashville Predators. Wheeler played the rest of the game — once again demonstrating his absurdly-high pain tolerance — but needed surgery to repair the damage.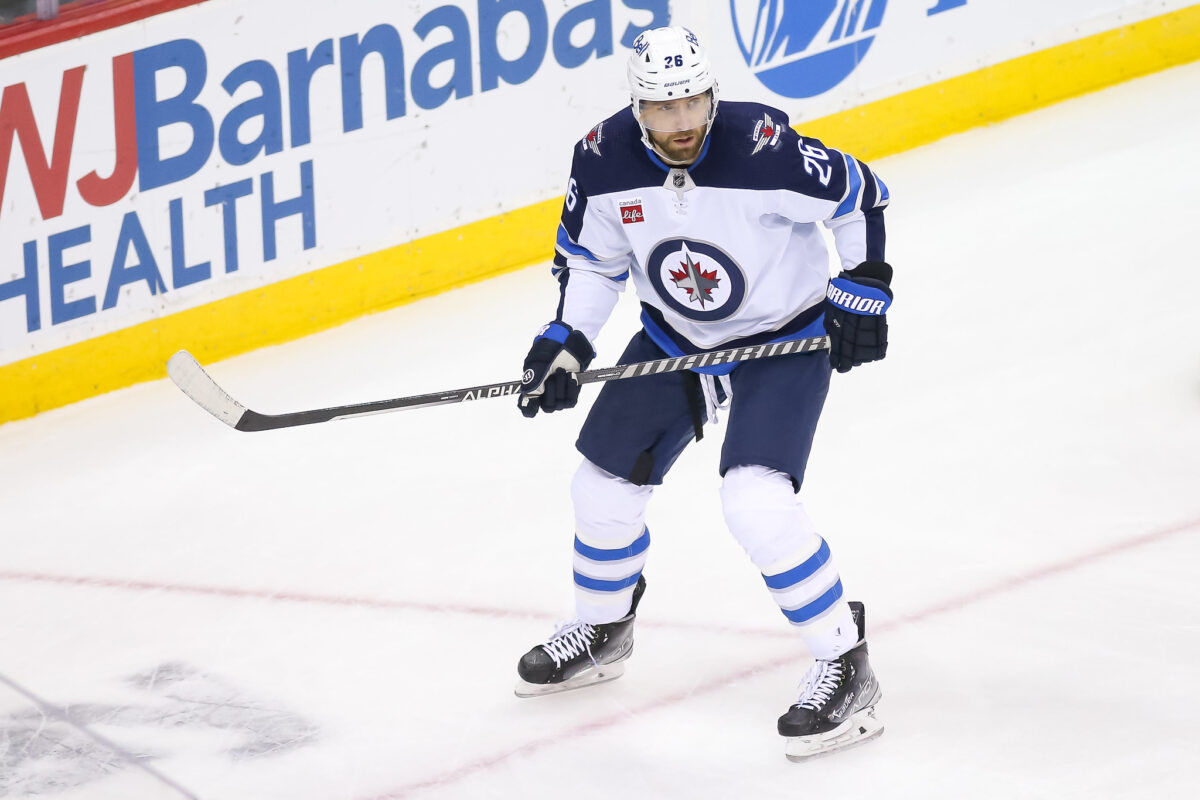 Wheeler returned a month later, but never recaptured his pre-injury form. He managed to record a further 27 points in his final 43 games — pushing his season total to a respectable 55 in 72 games — but he didn't have nearly as much jump and his defensive game fell off.
The Jets were, at points in January, leading the Central Division and even the Western Conference. However, during a three-month tumble down the standings where many longstanding systemic problems came to light again, Wheeler — along with most of the other core players — suffered an extended scoring drought. He went 21 games without a goal between Feb. 14 and March 31 and only managed one goal and 10 assists from March onward.
Wheeler Called Out Bowness After Playoff Debacle
The Jets squeaked into the playoffs by snagging the second Western Conference Wild Card spot but were quickly dispatched by the Vegas Golden Knights in five games.
Related: Jets' Round 1 Loss: What Went Wrong?
Wheeler's postseason was pretty strong, as he scored two goals and added four assists for six points in the five games. However, for some reason or another, he did not recognize that the team's effort as a whole was not nearly good enough to advance.
He broke with Bowness after Bowness said he was "disappointed and disgusted" with the Jets' embarrassing no-show in Game 5, where they fell behind 4-0 and didn't show any pushback.
"I thought that Rick had an opportunity to address us as a team. And you know, because now we have to answer that question, right," Wheeler explained. "He could have been honest with us, we could have had those discussions behind closed doors. So I didn't I didn't agree with how he handled himself after that game."
This statement was tone-deaf and ignored the fact Bowness had tried repeatedly without success to motivate the team behind closed doors throughout their second-half slide.
Wheeler's Time as A Jet Could, and Maybe Should, Come To An End
Wheeler will be 37 by the time next season begins and still has one year left on his contract. It seems that to remove his influence on the team and usher in a new era, he needs to be totally removed from the landscape.
An juicy tidbit that came out during exit interviews is the changing of the guard Bowness tried to usher in by stripping Wheeler of the captaincy didn't really work. Many players said in their interviews they still viewed Wheeler as the captain.
This revelation was interesting since Wheeler was never a particularly effective leader or suited, personality-wise, to wear the C. We don't know whether he was trying to undermine the new leadership group or trying extra hard to hang onto his outsized voice in any way. However, it's worth noting that even if he didn't do anything like that, he was still widely regarded as the boss.
Despite the potential rift brewing with Bowness, Wheeler was emotional in his exit interview as he acknowledged his 12-year tenure could be at an end. He expressed disappointment in winning just three playoff rounds in that time.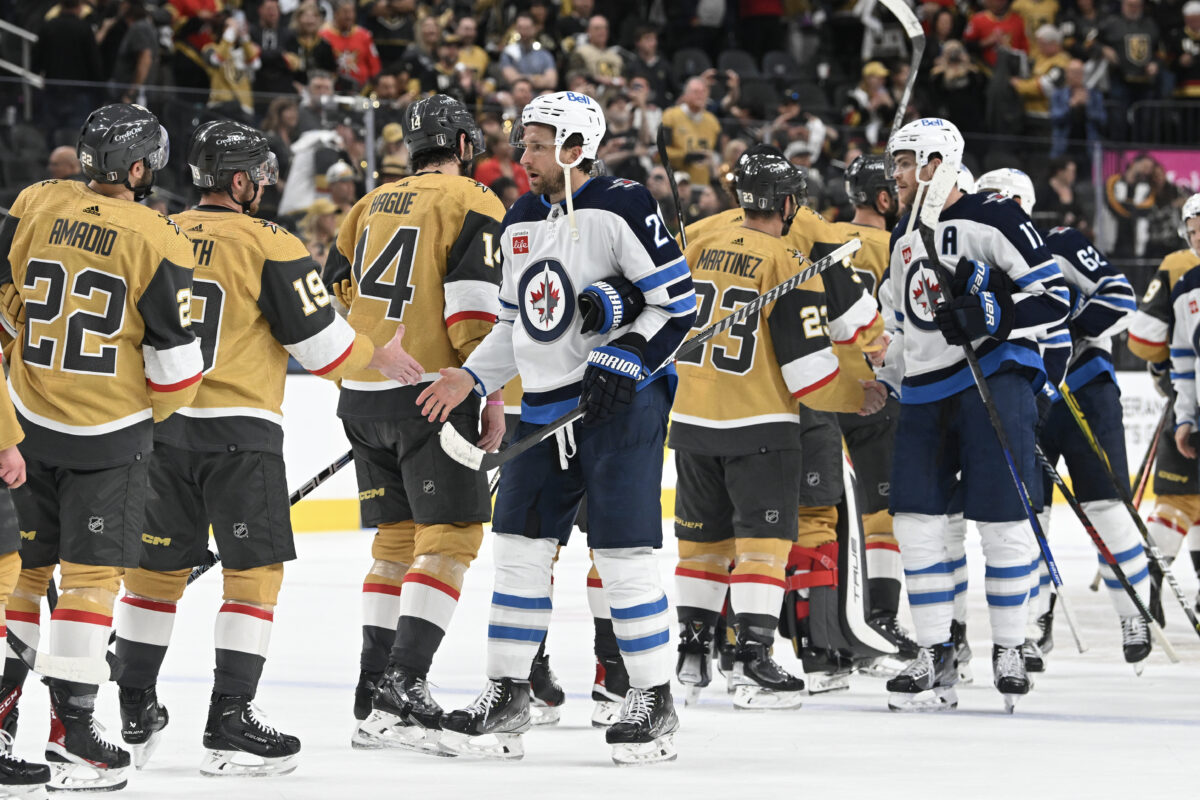 "I've dedicated my career to this place because I believe that we had the pieces to win," he said. "It's disappointing to know that that didn't come to fruition… I gave it everything I had, you know what I mean? I hope that that's good enough… there wasn't a day I took off, so I guess that's the best you can do."
Big changes are needed to get the team to the next level, but GM Kevin Cheveldayoff, in his postseason comments would not commit to a rebuild. However, if he decides to conduct one, the potential is there for him to make multiple moves that dramatically alters the Jets' makeup ahead of 2023-24, including parting ways with the only player still left from the inaugural season after relocation.
Related: 5 Moves the Jets Should Make During the 2023 Offseason
It wouldn't be easy, though, to move Wheeler's bloated $8.25 million cap hit. Cheveldayoff would either have to retain some of the salary, which he's been reportedly unwilling to do in the past, or accept a lesser return.
Cheveldayoff could also buy him out. In a buyout scenario, the Jets would have to pay Wheeler two-thirds of his remaining salary over two years. They would owe him $2.75 million in 2023-24 — giving them $5.5 million in additional cap space for that season — but then owe him $2.75 million in 2024-25.
Final Grade: C+