The Winnipeg Jets have six pending unrestricted free agents (UFAs) to decide on this offseason. None are particularly high-profile, but retaining a few of them could be in the team's best interest.
Related: Jets 2023 Restricted Free Agent Overview
Here, we'll take a brief look at each and if there's a potential future for them in Winnipeg.
Sam Gagner
Veteran forward Sam Gagner signed a one-year deal with the Jets in September, and for the first half of the season, was a reliable contributor. By mid-January, the 33-year-old had eight goals and six assists for 14 points and at times jumped up to the top six when the Jets were ravaged with injuries. On Dec. 29, he was honoured for playing in his 1000th-career NHL game.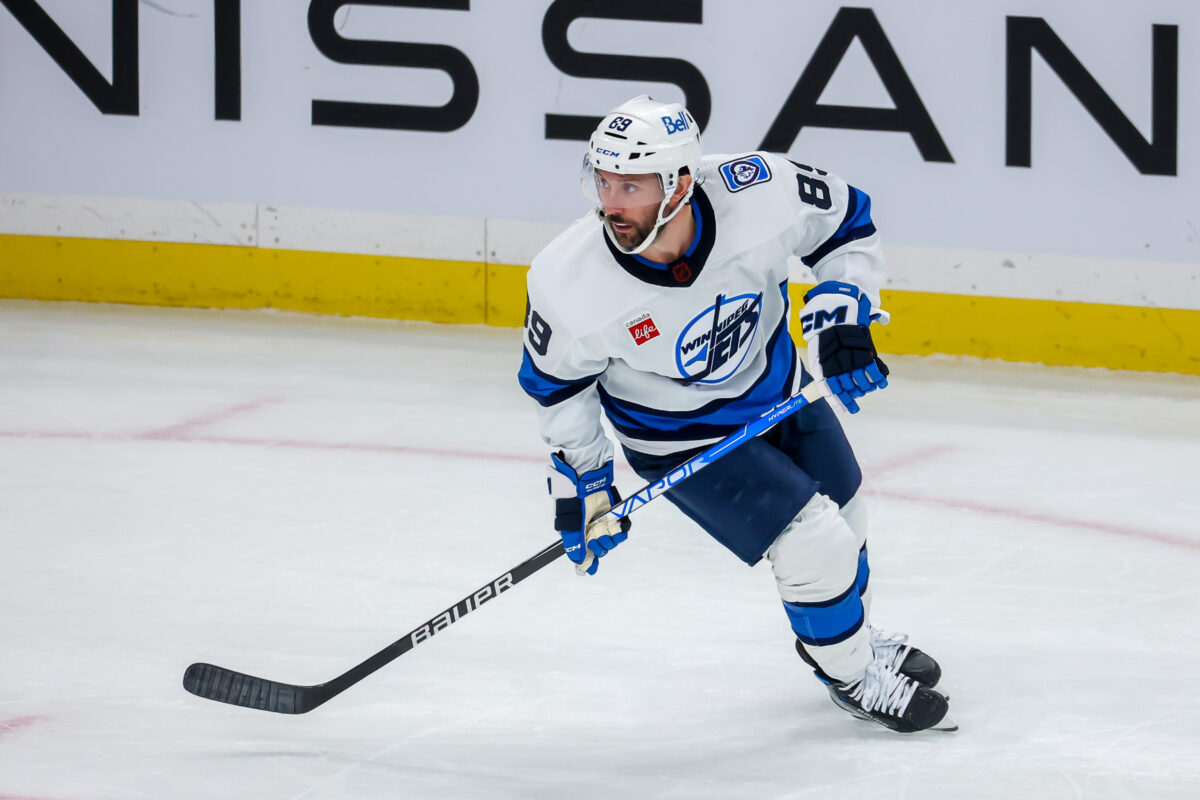 Gagner's role ebbed in the second half. From mid-January on, he bounced in and out of the lineup, and spent the first two weeks of February as a healthy scratch. When inserted for five games through the end of that month — during a stretch the Jets were struggling mightily — he didn't produce any further points.
---
---
In mid-March, it was announced Gagner would miss the rest of the season after having surgery to repair a hip issue, ending his season with 14 points in 48 games, an ATOI of 12:10, and a minus-four rating.
He is unlikely to return to the Jets and will likely seek to continue the twilight of his career elsewhere.
Axel Jonsson-Fjallby
Jonsson-Fjallby was another player whose role dwindled as the season deepened.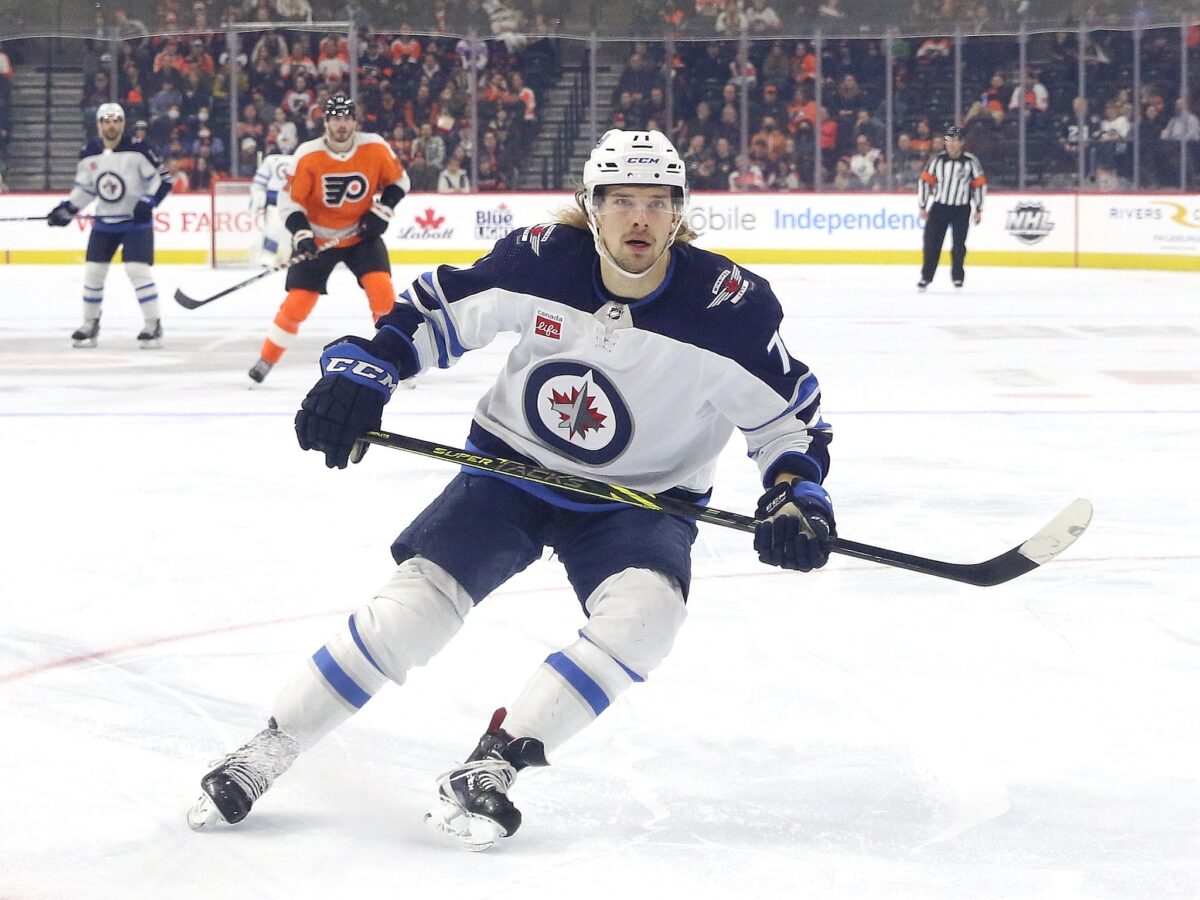 The Swedish left-winger, claimed off waivers from the Washington Capitals just before the season began, impressed in the first half with his blazing speed and dogged forechecking. Like Gagner, he at times jumped up to the top six.
The 25-year-old was a regular through the end of February, but found himself in the press box down the stretch. He played just two games in March, one games in April, and one playoff game, and was also briefly sent down to the Manitoba Moose in that stretch, where he recorded three goals and one assist in four games.
Overall, Jonsson-Fjallby played 50 NHL games, recording six goals and eight assists for 14 points, an ATOI of 10:27, and a minus-1 rating.
---
Latest News & Highlights
---
Jonsson-Fjallby played this season on the final year of a two-year deal he signed with the Capitals in 2021 that carried a $750,000 AAV. Despite his reduced role down the stretch, GM Kevin Cheveldayoff should consider re-signing him to a modest deal to maintain the team's forward depth.
Karson Kuhlman
The Jets picked up Kuhlman off waivers from the Seattle Kraken in mid-December to bolster a depleted right side when Mason Appleton, Nikolaj Ehlers, and Saku Maenalanen were all out with injury.
Related: Jets' Kuhlman Waiver Claim Bolsters Depleted Right Side
For a three-month span, the 27-year-old consistently drew into the lineup, but didn't provide much in the way of offence in a bottom-six role.
After the Jets got healthier and bolstered their contingent of forwards by adding Nino Niederreiter and Vladislav Namestnikov at the Trade Deadline, Kuhlman was relegated to the press box. He played just two games in March and two games in April.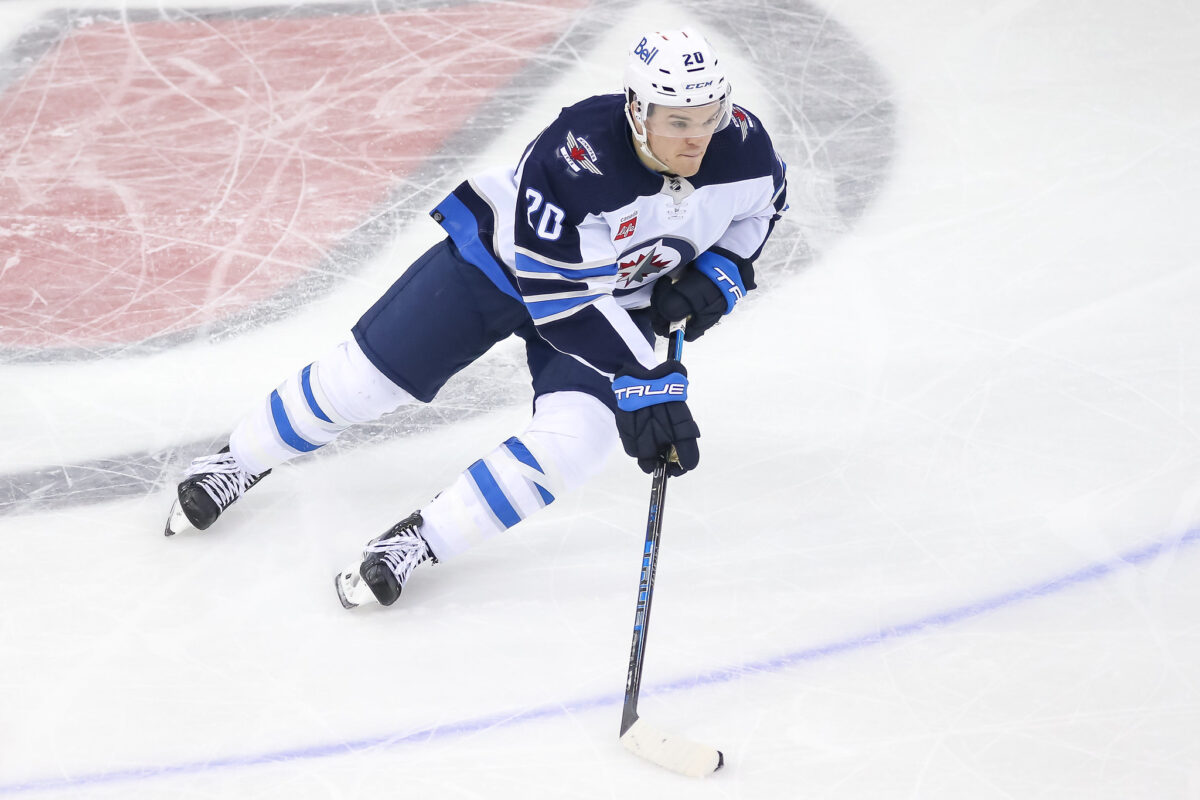 Overall, Kuhlman played in 33 games, producing two goals and two assists for four points, a minus-seven rating, and logging an ATOI of 12:45. He is unlikely to return next season as the Jets have younger players with more upside in their pipeline.
Saku Maenalanen
Saku Maenalanen said prior to the season that "this is my last chance" to play in the NHL. The 28-year-old Finn, returning to North America after three years in the KHL and Liiga, accomplished his goal, impressing in training camp and sticking with the Jets all season.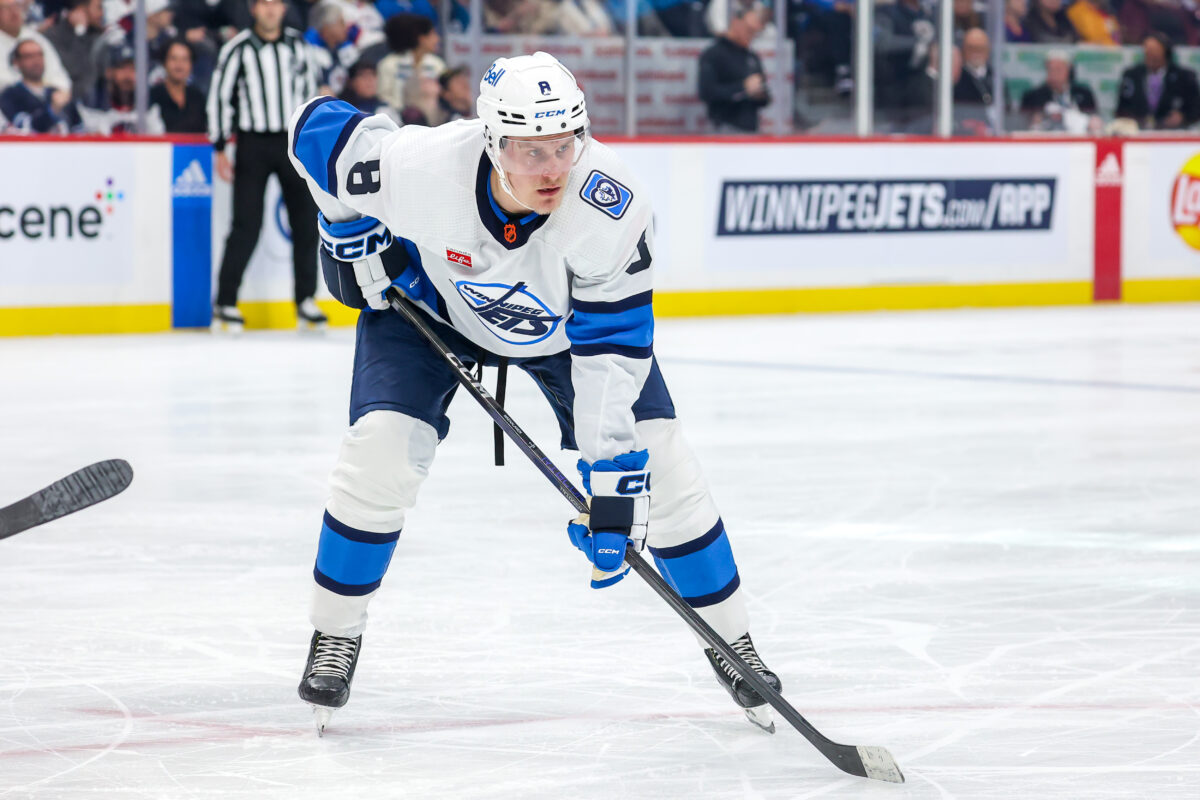 The right-winger suffered an injury in December that kept him out for more than a month, but he still ended up playing 64 games. While he did not flash the offensive skill to the extent he did in Liiga the season prior, when he had 41 points, he recorded four goals and six assists for 10 points and an ATOI of 10:20.
He played a role on the Jets' much-improved penalty kill, skating the fifth-most time down a man amongst forwards, and used his 6-foot-4 frame to his advantage with 113 hits, third among Jets forwards. However, he posted poor possession numbers, with his CORSI and Fenwick at all strengths both hovering just above 40 per cent.
It's possible the Jets re-sign him as his play style seemed to truly resonate with head coach Rick Bowness.
Vladislav Namestnikov
The Jets acquired journeyman centre Vladislav Namestnikov at the Trade Deadline from the San Jose Sharks for the modest price of a fourth-round pick on Trade Deadline day, and he performed above expectations.
The 30-year-old Russian centre, who has been dealt at the Trade Deadline four times, played well for the Jets down the stretch and helped them avoid being the first team in NHL history to lead a conference more than halfway through the season but miss the playoffs.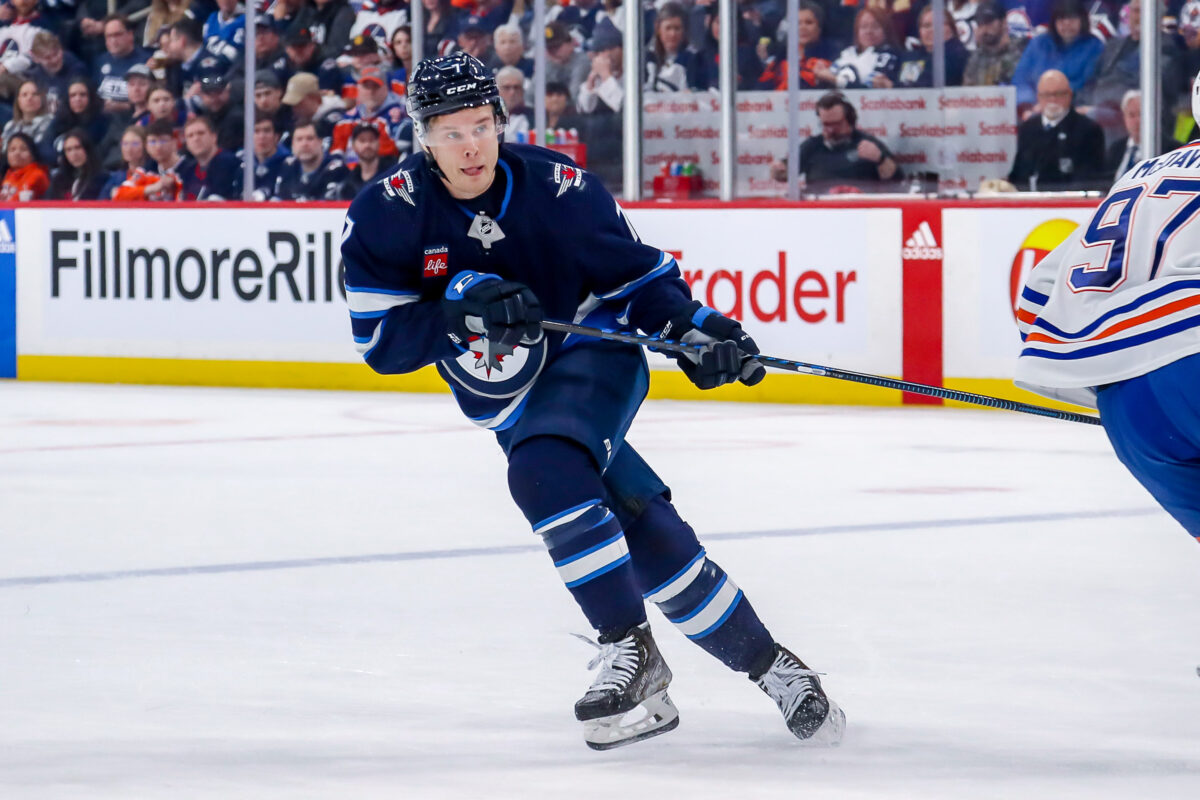 Generally considered a bottom six player, Namestnikov played on the top six as the Jets won six of their final seven meaningful games to make the playoffs, effectively centering a line between Nikolaj Ehlers and Blake Wheeler. Overall, he recorded two goals and eight assists for 10 points in 20 regular season games and two assists in five playoff games.
Namestnikov has played for six teams (not including the Sharks, who he was a member of on paper for one day) since being drafted 27th overall by the Tampa Bay Lightning in 2011. He may be looking for some stability at this point of his career.
The one-year contract he played on this season carried an AAV of $2.5 million, and a two or three-year deal with an AAV around there could work for both sides.
David Rittich
Rittich was a serviceable backup for Connor Hellebuyck this season, posting a 9-8-1 record, 2.67 GAA, and .901 SV% in 18 starts and 21 total appearances. If the Jets hadn't crumbled in the second half and had clinched a playoff spot sooner, he would have seen more action.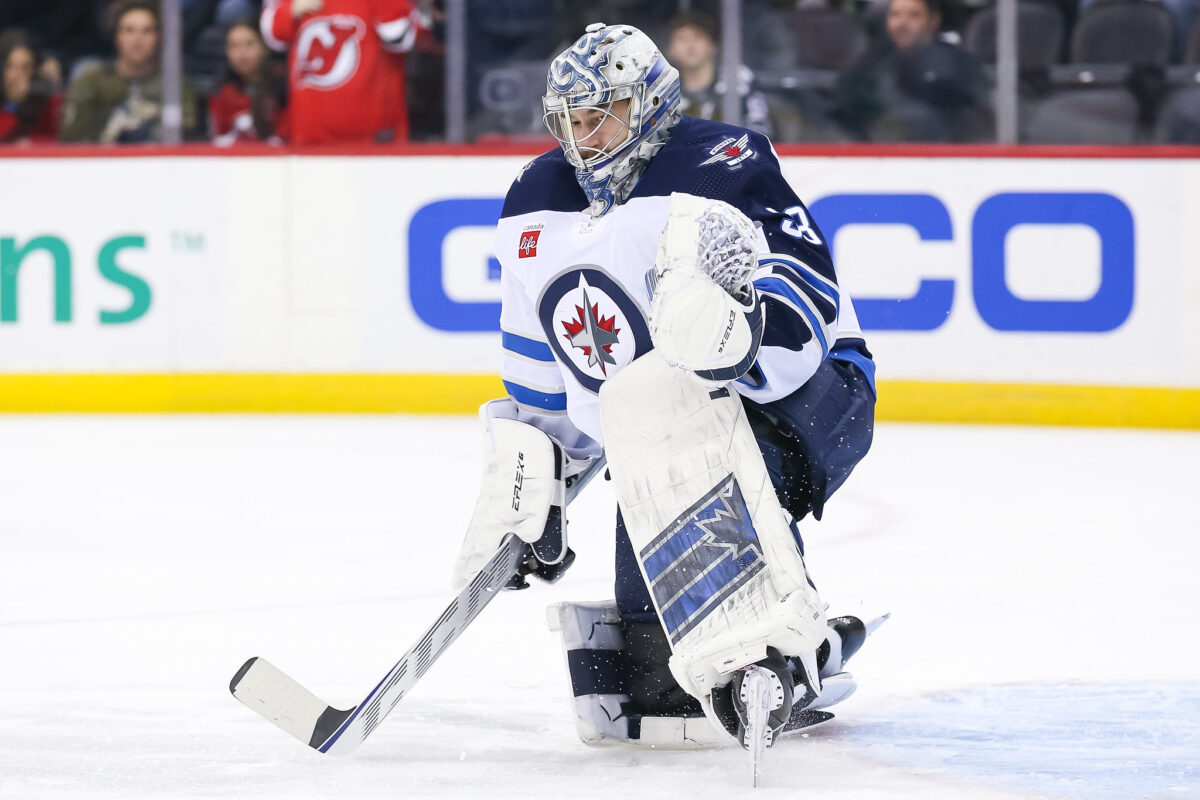 The Jets signed the 30-year-old on Free Agent Frenzy day last summer to a one-year deal worth $725,000, moving on from Eric Comrie to save some money. Comrie backed up Hellebuyck in 2021-22 but was due a raise after a strong season; he later signed with the Buffalo Sabres on a two-year deal with a $1.8 million AAV.
The season was somewhat of a bounce back effort for the Czechian RIttich and he earned Bowness' and his teammates trust to some degree. Rittich previously played for the Calgary Flames, Toronto Maple Leafs, and Nashville Predators but struggled in the latter two markets. It is possible he returns next year on a similar one-year deal as the Jets' depth in goal is not great.
Arvid Holm and Oskari Salminen split time between the pipes for the Moose this season and were both average. Holm, a 24-year-old selected in the sixth round in 2017, posted an 18-11-4 record, 2.67 GAA, and .911 SV%. It was the Swede's second year with the club, and he backed up Hellebucyk in the playoffs when Rittich suffered a lower-body injury in practice, but his ceiling doesn't seem particularly high.
Salminen, a 23-year old Finn who signed a two-year entry-level deal last fall, posted an 18-13-6 record with a 3.06 GAA, .896 SV%, and two shutouts in his first North American foray. He was strong in the Calder Cup Playoffs, posting a 2-2-0 record with a 2.25 GAA and .923 SV% in four starts during the second-round series with the Milwaukee Admirals the Moose lost in five games, but is not close to NHL ready.
2022 seventh round pick Domenic DiVincentiis had an outstanding season with the OHL's North Bay Battalion — winning the league's Goaltender of the Year Award — but only just turned 19 and is eligible to play in juniors again next season. Historically, the Jets' organization has not pressured their prospects to turn pro.