It goes without saying that this year's edition of the World Junior Championships (WJC) will be unlike any other.
Thanks to the COVID-19 pandemic, the World Juniors will be played in a bubble without fans for the first time ever, adding another level of intrigue to an already unique tournament. But beyond all the COVID-related changes and restrictions, hockey is still hockey, and there's plenty to talk about when it comes to this year's WJC.
Related: THW World Juniors Coverage
Will Canada be able to repeat even without 2020 first-overall pick Alexis Lafreniere? Can Russia bounce back from last year's heartbreak with a new face behind the bench? Who are the top draft-eligible prospects to keep an eye on? Let's dig into all of that and more with 10 things to watch at the 2021 World Juniors.
Top Draft Eligible Prospects
The WJC is one of the biggest stages in junior hockey, giving draft-eligible players a chance to shine and show off their skills to NHL teams in hopes that they'll be selected at the upcoming Entry Draft. Although COVID-19 has complicated things and kept some notable names out of the tournament (we'll get to that later), there will still be a fantastic crop of draft-eligible prospects to watch out for.
Currently touted as a potential top-10 pick at the 2021 NHL Entry Draft, American Matthew Beniers will be an intriguing player to watch. Coming off a hot start to the season with the University of Michigan (three goals and six points through eight games), the 6-foot-1 center will likely be counted on to bring some grit to the Americans' third line.
Russian defenceman Daniil Chayka will be another one to watch. The 6-foot-3, 185-pound blueliner just turned 18 this past October but clearly already has an NHL frame. He played with the Guelph Storm of the Ontario Hockey League (OHL) last season, putting up a solid 34 points in 56 games, before going on loan to CSKA Moscow of the Kontinental Hockey League (KHL) this year.
Chayka's known as a strong two-way defender with excellent mobility and good offensive tools, and given Russia's lack of returnees on defense the potential first-round pick may play an important role for them at the World Juniors.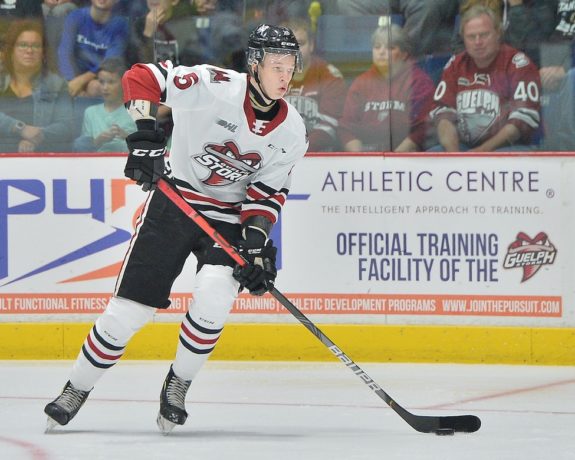 Goaltender Jesper Wallstedt will likely start as the backup for Sweden but don't bet against him stealing the starting job from Hugo Alnefelt. Wallstedt's had a strong season so far for Lulea of the Swedish Hockey League (SHL), putting up a 2.06 goals-against average (GAA) on the back of a .920 save percentage (SV%). With comparables like Yaroslav Askarov and Carey Price, it's no wonder why the 18-year-old is pegged to go in the top-15 at next year's draft.
Key Players Lost to COVID-19 and NHL Season
As if COVID-19 didn't make things difficult enough, the NHL's upcoming Jan. 13 puck drop has made player selection even more complicated for several teams at this year's World Juniors.
Perhaps the most notable player left out of the tournament due to COVID-19 is Swedish forward William Eklund. The skilled winger tested positive in early December, making him ineligible for the tournament and dealing a blow to Sweden's roster in the process.
Although not directly related to COVID-19, Sportsnet's No. 1 ranked prospect Owen Power will not be suiting up for Canada as his University of Michigan Wolverines decided to keep him with the team. Had Power made the Canadian squad he would have been the only 2021 draft-eligible skater on the roster.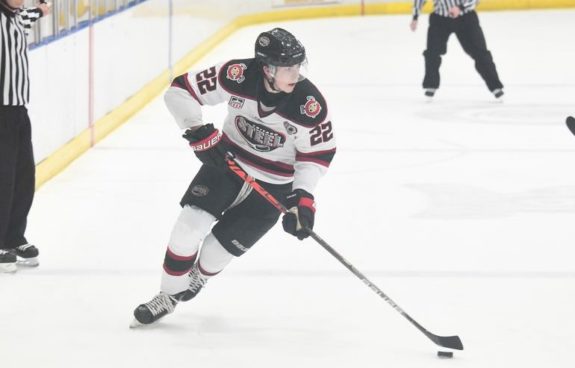 There are also some big names that won't be making an appearance at the behest of their NHL clubs who are ramping up for the start of their season. Headlining that list is, of course, New York Rangers 2020 first-overall selection Lafreniere, as well as American sniper Nick Robertson, who will have a legit shot at cracking the Toronto Maple Leafs' roster.
Can Canada Repeat?
Losing the 2020 WJC MVP in Lafreniere is obviously a blow to the team's offense, but that won't stop the Canadians from gunning for their second consecutive gold medal and fourth since 2015. Considering their combination of elite talent and depth at both forward and defense, that goal should be well within reach.
Led by four returnees from last year's team in Quinton Byfield, Dylan Cozens, Connor McMichael, and Dawson Mercer, Canada's forward group features 14 former first-round picks. On the backend, they've got high-end offensive talent in Jamie Drysdale and Bowen Byram as well as stout defensive pillars in Braden Schneider and Justin Barron.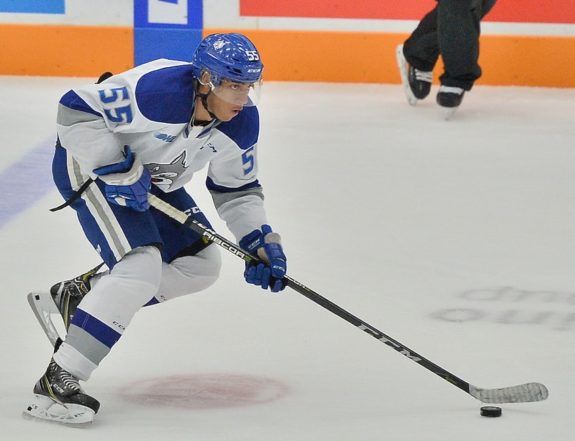 All things considered, anything less than a gold would be disappointing for this group.
Russia Replaces Bragin With Larionov
Moving onto Canada's longtime rival, Russia is making a rare change behind the bench, replacing Valeri Bragin after he was named head coach of the senior national team. The Russian head coach had been in charge of the WJC team since 2011, leading them to one gold, four silvers, and four bronzes over his 10-year tenure.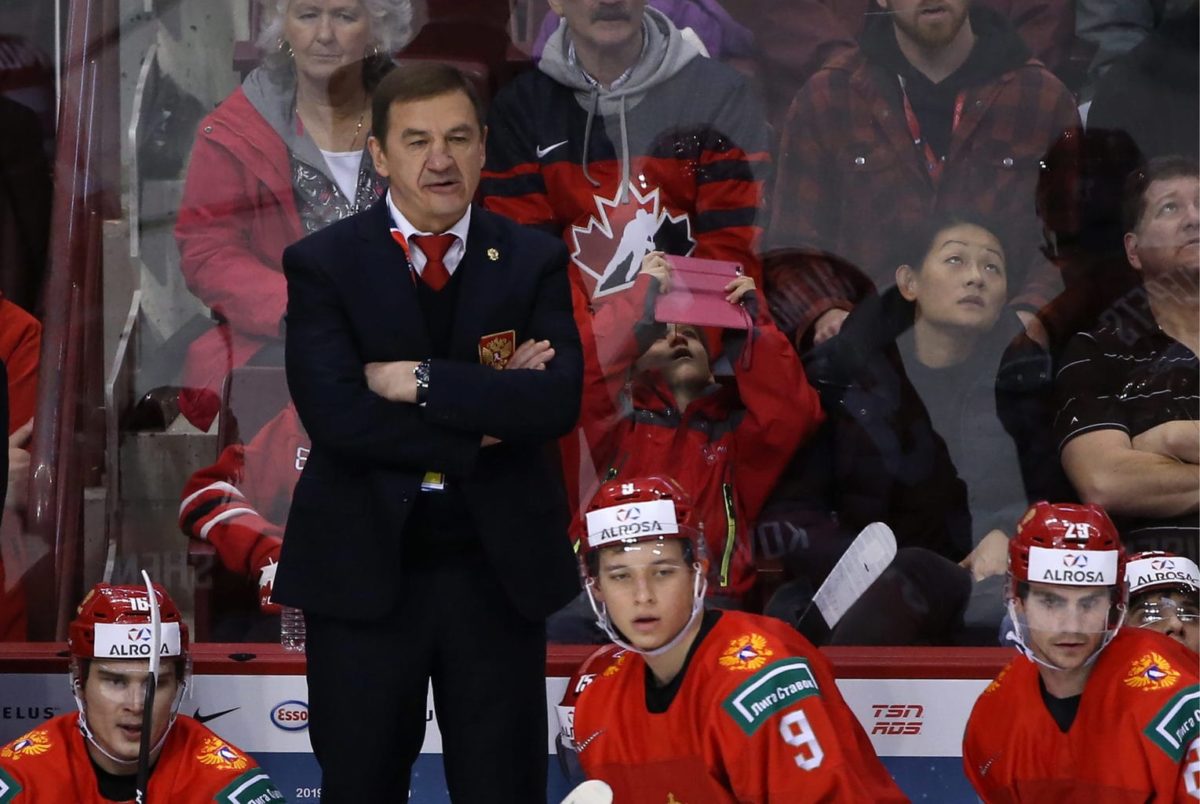 Coming in as his replacement is Hall of Famer and Detroit Red Wings legend Igor Larionov, who was primarily working as an NHL agent over the past decade. Although Larionov doesn't have a long track record as a coach (he did serve as an assistant coach for Russia at last year's WJC), you have to give the benefit of the doubt to the Hall of Famer. With a nickname like "The Professor" and his outspoken support for more freedom and creativity in hockey, you've got to think that we'll see some exciting play from the Russian's at this year's tournament.
Sweden Searches for First Gold Since 2012
With so many skilled prospects and current NHLers, it's hard to believe that Sweden has gone eight years without a gold medal at the World Juniors, but here we are. Luckily for the Swedes, they look to be a legit contender this year.
Following his outstanding 2020 WJC performance (2.12 GAA, .924 SV%), Alnefelt will start in goal with backup Wallstedt waiting in the wings, giving Sweden two excellent choices in net.
Building from the back out, their defense boasts three of the tournament's top defenders in Tobias Bjornfot, Philip Broberg, and Victor Soderstrom, giving them a nice mix of size and skill.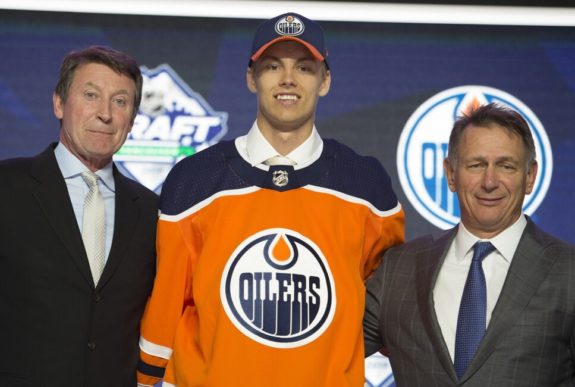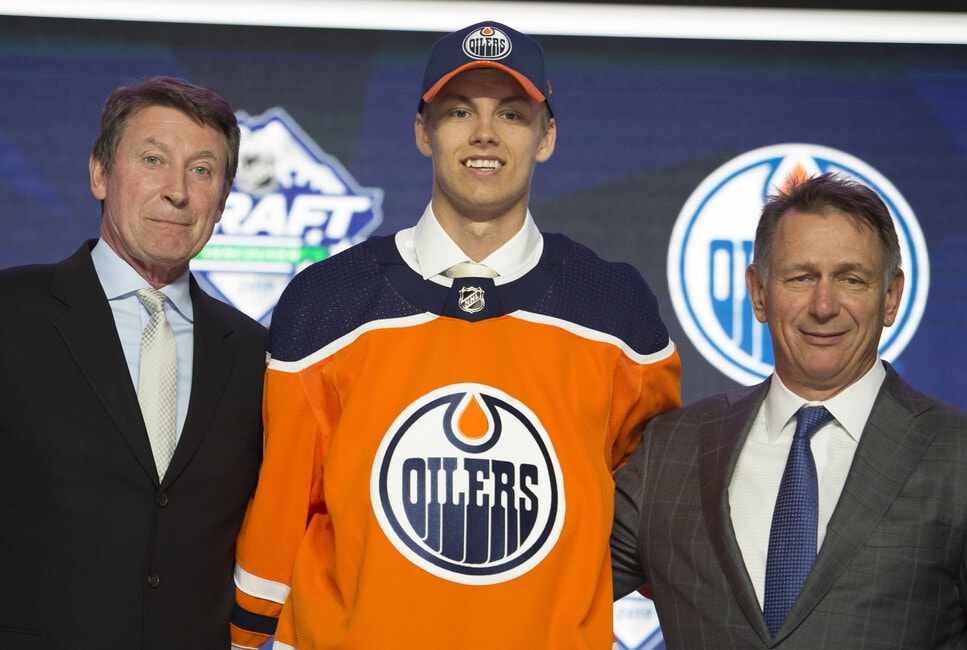 The forward group is a bit thin, especially with the loss of Eklund. However, Sweden's likely top line of Alexander Holtz, Karl Henriksson, and Lucas Raymond has a history of international success together and should provide the bulk of the offense.
Goalies Could Steal the Show
It seems like every year at the World Juniors we see at least one or two goaltenders steal the show, and the 2021 edition is certainly not short on candidates. Last time around it was Canada's Joel Hofer and Sweden's Alnefelt stonewalling opposing chances. Who might it be this year?
Given his reputation and draft pedigree, you have to give the first nod to Nashville Predators 2020 first-rounder Askarov. Through seven KHL games for SKA St. Petersburg, the Russian goaltender has put up a sterling 0.96 GAA and .962 SV% this season. The netminder then put up near-identical numbers at this November's Karjala Cup, leading his nation to victory at the tournament. Although he didn't have the strongest showing at last year's World Juniors, Askarov is a year older and looks poised to carry Russia to the medal rounds.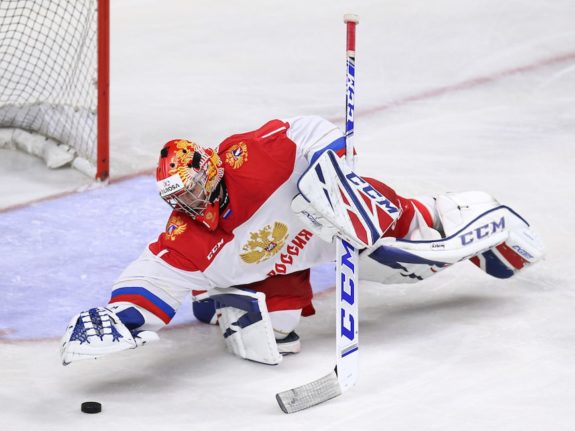 Right behind Askarov is American goaltender Spencer Knight. The Florida Panthers' 2019 first-round pick is coming into his second World Juniors as the starter for the United States and looks poised to improve on last year's performance. The Boston College netminder is 4-0-0 this season with a 1.50 GAA and .955 SV% and he'll look to ride that momentum into the tournament.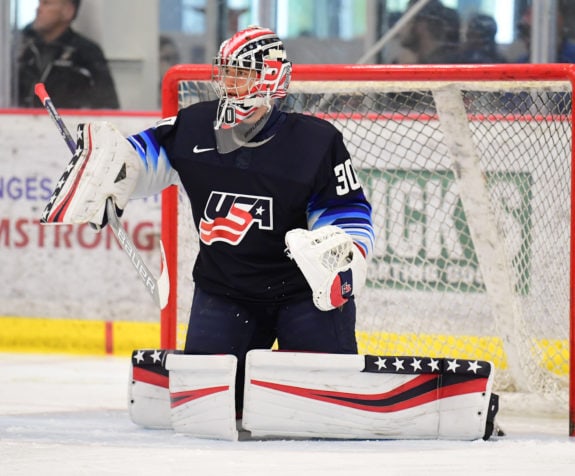 We've touched on them already but the Swedish duo of Alnefelt and Wallstedt will be a collective force to be reckoned with. Wallstedt is projected as a high-end first-round talent at the upcoming NHL Entry Draft, while Alnefelt has a history of dominating at the World Juniors. Sweden should be a difficult team to penetrate regardless of who's between the pipes.
The Unpredictability of Shortened Camps
Given that it's less than a two-week-long tournament, the World Juniors are inherently unpredictable – and that's part of what makes it so exciting. However, this year's event will likely be even more wild thanks to COVID-19 and its impact on camps and pre-tournament action.
In a normal year, World Junior teams would begin pre-tournament action as early as Dec. 18, giving them two-to-three games to ramp up for the real thing. This year, however, we've seen the pre-tournament whittled down to just one game apiece, except for Germany and Sweden who won't play at all until official games on Dec. 25 and 26 respectively.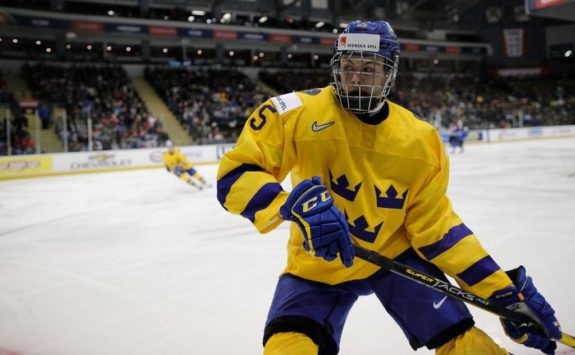 Considering that most players – especially those playing in North America – have had little to no game action this season, camps and pre-tournament games are even more crucial for getting up to speed; unfortunately, positive tests across multiple teams mean that most of those games have been canceled. Luckily for the European nations, their players have had relatively normal seasons across their continent, but the lack of practice and game time together will undoubtedly have an effect on chemistry and game readiness.
Normally less practice and game time means less structure and more offense, so it'll be interesting to see if there are even more goals than usual this year.
Home Ice Advantage Without Fans?
Yet another upshot of the pandemic is that professional sporting events, at least in Canada, are still without fans. The World Juniors usually give us some of the loudest, craziest, most emotional games of the year and that's thanks in part to the passionate fans that fill the stands. How will players react to such an unusual environment?
Based on what we saw in the Stanley Cup Playoffs (which were mostly played at the same Rogers Arena in Edmonton), the lack of fans shouldn't affect intensity too much once the puck drops. These are kids, though, and it's definitely harder to predict how they may be influenced by these changes. Once in a while, you see a player that's obviously nervous on such a big stage; maybe those nerves go away (or are largely dissipated) without fans?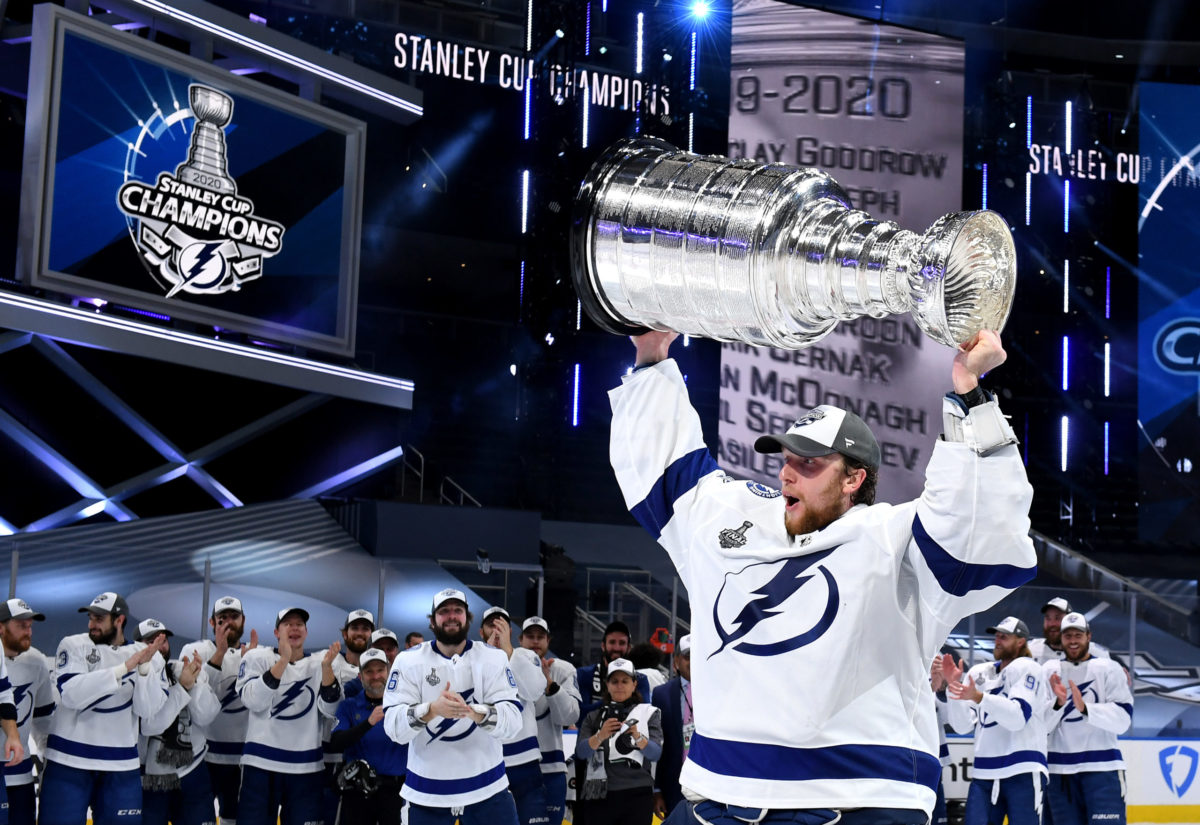 Given that Canada is playing on home ice, I also wonder if the empty seats will affect how much of an advantage they have. Per a study from the University of Reading which looked at nearly 6500 soccer matches across 17 countries, teams still enjoy a similar degree of home-field advantage even without fans. Canadians will hope those findings ring true in hockey as well.
Austria's Return
After winning the Division IA WJC last year, Austria earned a promotion to the 2021 World Juniors, marking their first appearance since 2010 when they finished in dead last.
If Austria is going to find any success, it begins and ends with the Minnesota Wild's ninth-overall pick Marco Rossi. Despite his small stature, the 5-foot-9 center combines his elite hands, vision, and speed with an unstoppable drive to play in the tough areas. His 120 points in 56 games for the Ottawa 67's of the OHL last season tells you all you need to know, and Rossi's country will be hoping for that level of production from him at the World Juniors.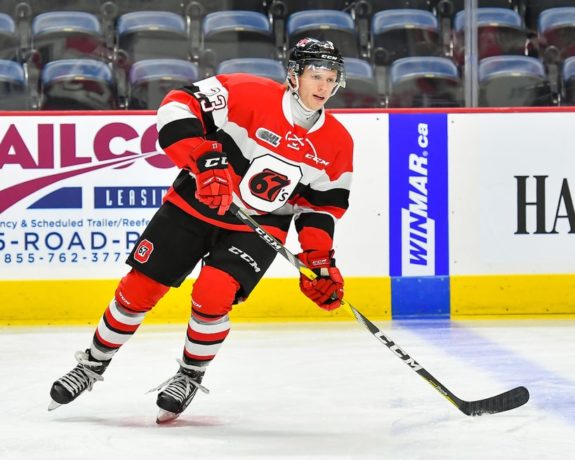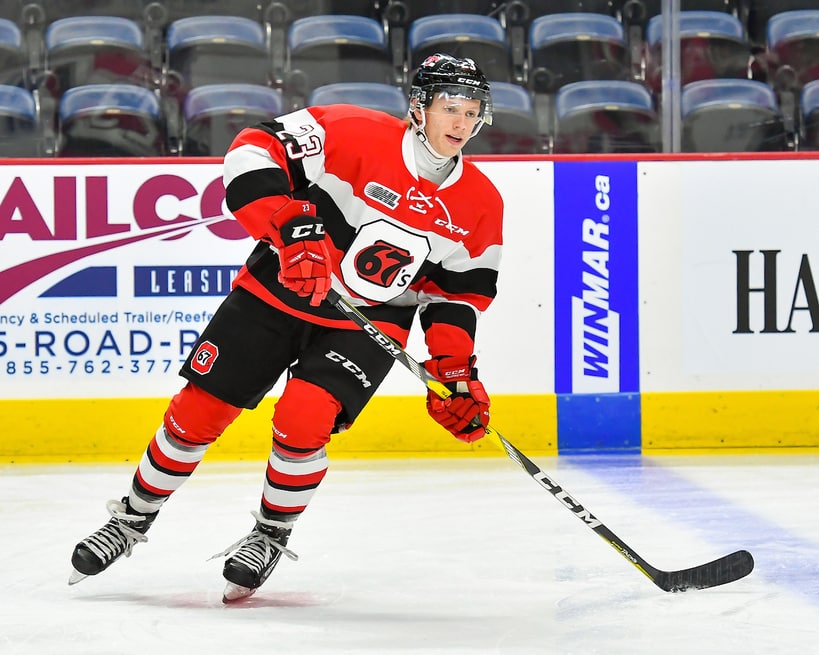 Unfortunately for Rossi, he won't have much help. Benjamin Baumgartner and Paul Huber led the scoring for Austria at the 2020 Division IA tournament, but both have now graduated from the U20 age group.
Placed in the treacherous Group B alongside Russia, Sweden, and the United States, Austria's best chance at earning a win will come against the Czech Republic in their Dec. 31 matchup. Luckily for Austria, there will be no relegation in this year's tournament (once again due to COVID-19), so perhaps they'll perform better without that added pressure.
Flashy Skates
Last but not least, we'll see some eye-catching innovation when it comes to Bauer skates at the World Juniors. Could these custom designs be the next big thing in hockey gear?
Although they won't have any impact on the outcome of the games, the skates will certainly give us something new to look at (and talk about) for the next little while.
Regardless of who you're cheering for, we're in for a very exciting two weeks. And better yet, we'll see the return of NHL hockey just eight days after the conclusion of the World Juniors.
It truly is the most wonderful time of the year!
All the 2021 World Junior Championship Team Information:
*Links to come throughout December
Austria — Team Preview — Roster
Canada — Team Preview — Roster
Czech Republic — Team Preview — Roster
Finland — Team Preview — Roster
Germany — Team Preview — Roster
Russia — Team Preview — Roster
Slovakia — Team Preview — Roster
Sweden — Team Preview — Roster
Switzerland — Team Preview — Roster
USA — Team Preview — Roster
Selection Camp Invites by NHL Team
Roster Breakdowns by NHL Team
One Player to Watch for Each World Junior Team
7 Predictions for the 2021 World Junior Championship
---
---
Chris Faria is a contributor for The Hockey Writers with a focus on the Toronto Maple Leafs. A hockey player and self-proclaimed analytics nerd, his work aims to combine both stats and a deep knowledge of the game. He is currently pursuing a graduate diploma in sports journalism at Centennial College in Toronto.