Welcome back to my 2023 NHL Draft Rankings!
With regular seasons across the junior and senior level winding down and playoffs in full swing, prospects in the 2023 draft have had a number of chances to impress and improve their draft stock. Surprisingly enough, there has been quite a lot of movement from my January rankings to now as a number of prospects have made quite the impression on me as of late.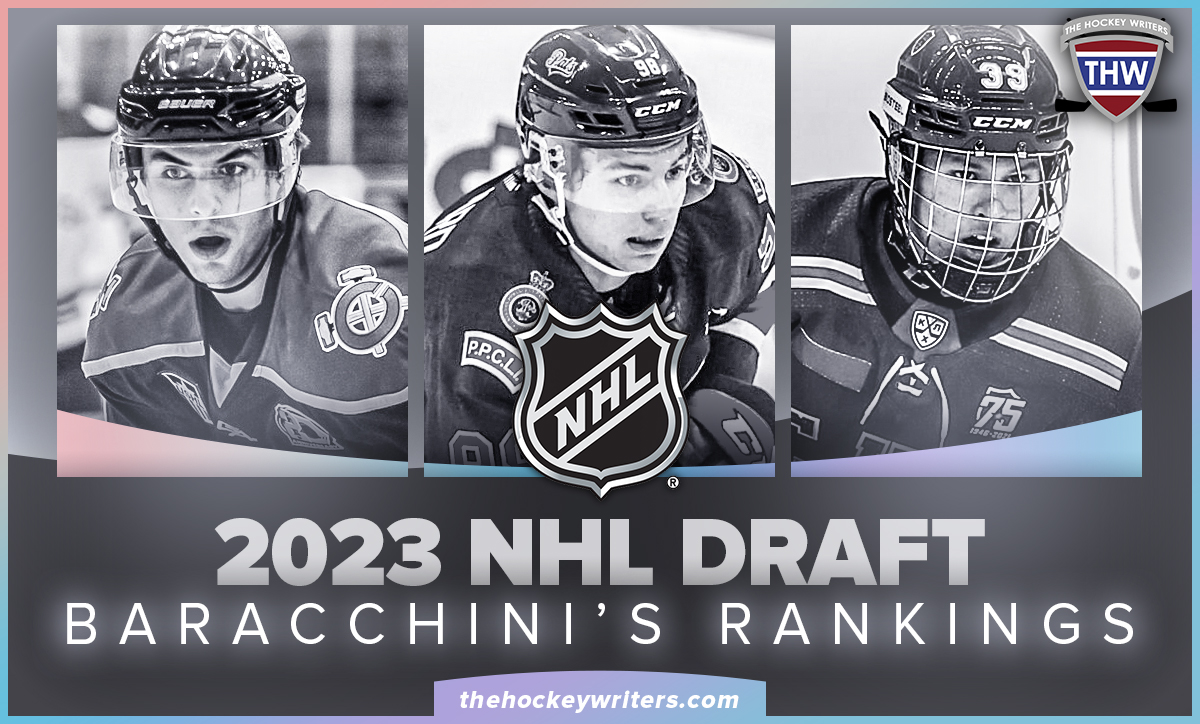 My top-three remains the same, but Russian sniper Matvei Mihckov has shown that he shouldn't be counted out as he was the top player on a weak team in the KHL. A lot of questions still remain, but his play has put him back into a top-three conversation. For the first time this season, a defender has cracked my top-10. Considering the amount of forward talent to be had as David Reinbacher continues to improve his draft stock at the senior level. Even towards the end of the draft, two more defenders have caught my eye and have earned first-round consideration.
Even at the middle portion of my first-round there was a lot of movement as some names rose and dropped. That stage of the first-round is going to be interesting to see as a lot of names that could be top-10 worthy might fall as a result of other players improving their value. 
Now that a quick preview is out of the way, let's dive into my top-96 prospects.
First Round
1. Connor Bedard, C, Regina Pats (WHL)
Elite, elite, elite. Everything that Bedard has done up to this point in the Western Hockey League, he's been doing it at an elite level as he's a generational talent. He's exceptional IQ and vision and combined with his NHL-caliber shot and accuracy, that's a big a reason why he's been at the top of everyone's draft boards this season. He excels at utilizing the opposition as a screen in order to take his shot and find the back of the net effectively. He processes each play with such ease making high end plays with his smooth puck control and stick handling. Everything he does leaves you with your jaw on the floor. His 2.51 point per game average in his draft year is just shy of Connor McDavid's average of 2.55 in 2014-15. Yes, he's that good.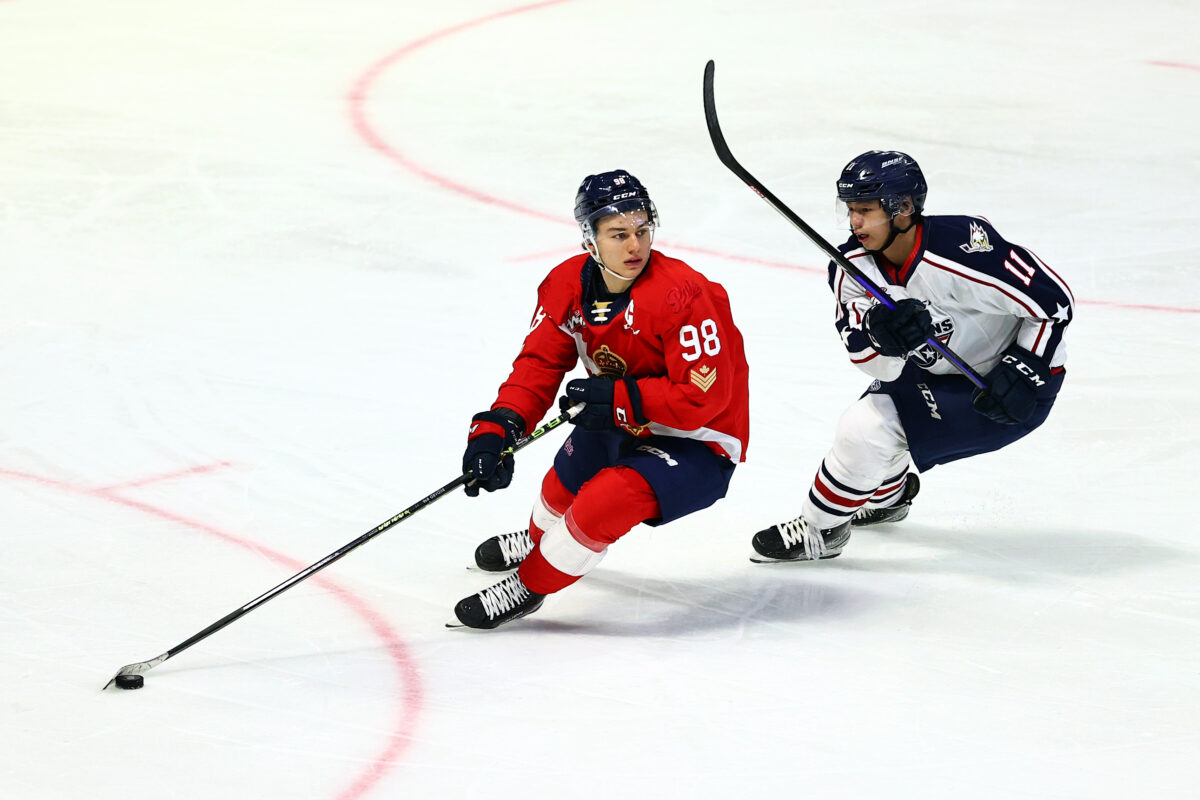 2. Adam Fantilli, C, University of Michigan (NCAA) 
Fantilli is emerging as a centreman who can do it all when he's in the offensive zone. He's a quick and agile skater, he's got great deception with the puck as well as exposing players and situations to make himself a threat every time he's on the ice. He's got a powerful one-time release and has a strong work ethic every shift. He's dynamic and shifty with his movements, being able to evade pressure and open the game up. Not to mention he's got the physicality and intensity in puck battles that will make him a highly sought-after prospect that any team would love to have. Especially if they miss out on Bedard. His 63 points in 34 games gives him a better P/G (1.85) than Jack Eichel (1.78) in his draft year. 
3. Leo Carlsson, C, Örebro HK (SHL) 
Carlsson continues to amaze and standout as a teenager at the senior level. After finishing with 25 points in 44 games with Örebro HK, he's still producing in the playoffs with eight points in nine games. The confidence and patience he possesses with the puck already makes him seem like he's a pro with his positioning and decision making. He's effective at drawing in players and quickly making timely cross ice passes to his teammates for quality scoring chances. His size allows him to protect the puck extremely well and be difficult to contain in front of the net for second chance opportunities. He's always finding the open ice, which will translate very well to the NHL. 
Related: 2023 NHL Draft Guide
4. Matvei Michkov, RW, HK Sochi (KHL) 
Many might've been hesitant to draft Michkov because of the Russian factor, that he's signed for three more years after this draft year and that he didn't seem to have the same pace of play to start the season. Though, his eyes are set on the NHL. Since being loaned to Sochi HK, he has been more productive, driving plays and finding consistency with his production with 20 points in 27 games for a team that wasn't great overall. He's a goal scorer and is always finding the back of the net anywhere on the ice. Even on the most impossible of angles, there's a good chance the puck will go in. He's extremely evasive as he has the footspeed and edges to constantly use every inch of ice in the offensive zone. 
5. Zach Benson, C/LW, Winnipeg Ice (WHL) 
Benson was the second highest scoring draft-eligible player in the regular season behind Bedard and there's a good reason why. He's one of the smartest players in this class, having the awareness and on ice IQ that makes him a potential top-five player in this draft. He's extremely energetic as his motor doesn't stop as he's constantly involved in the play. He's always active on the attack, winning puck battles and gaining the inside edge on opponents to strip the puck off them and be quick in transition. He's highly creative with his puck handling and is extremely deceiving as a result.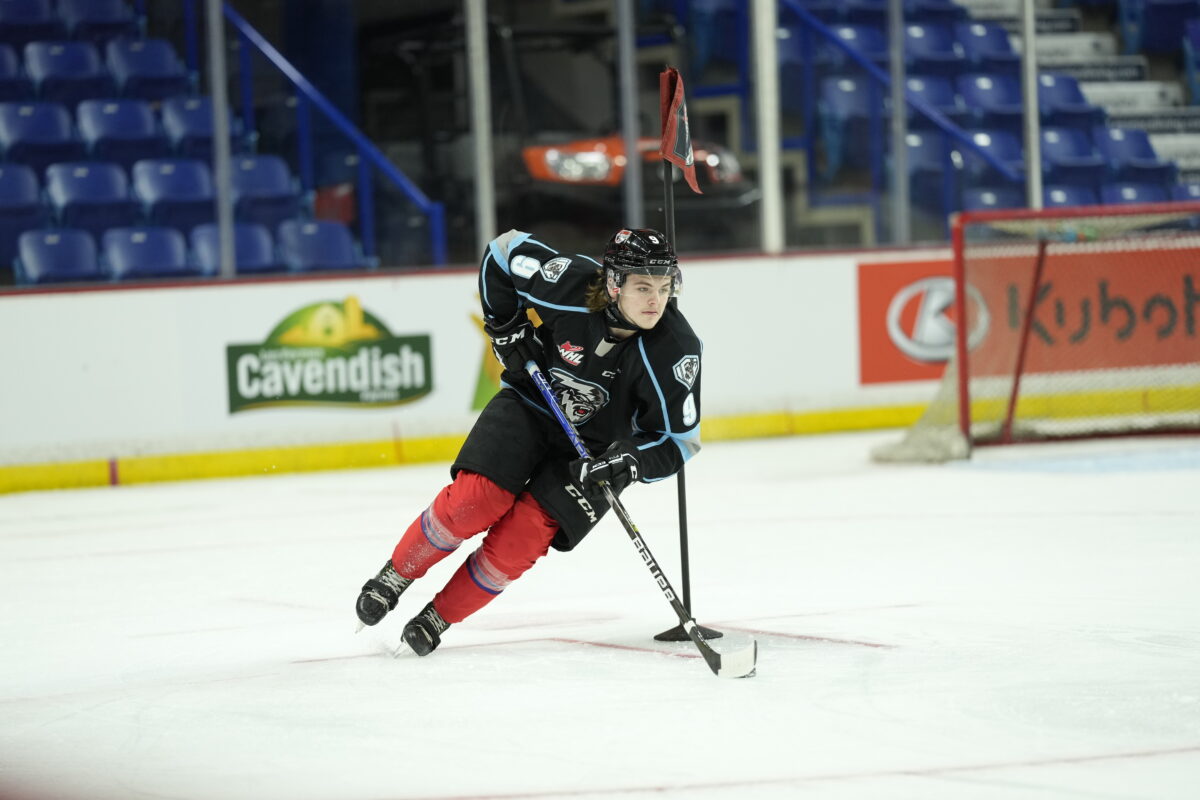 6. Will Smith, C, USA U18 (USDP) 
Smith possesses some of the softest hands and stick handling in the draft. He's extremely creative and evasive when the puck is on his stick and can make moves and execute them at such a quick pace. He does a great job shifting his body in tight spaces, displays smooth and excellent edges and tremendous control of the puck. He draws opponents in seamlessly to open up the game and place the puck in a perfect spot for his teammates. You never know what he's going to do as he's very deceiving when he's on the go. 
7. Oliver Moore, C, USA U18 (USDP) 
Moore has been a steady riser all season. While most of the attention has been on Smith, Ryan Leonard and Gabe Perreault, Moore has thrown his name into the mix as the top American skater to challenge Smith. Moore has been the driving force on their second line all season. He's just as deceptive as Smith and has quick reaction time to adjust how the play unfolds. He has great agility and acceleration and his speed makes it extremely hard stay on him in coverage. The smarts combined with his playmaking abilities have vaulted him up into a top-10 spot.
8. Andrew Cristall, LW, Kelowna Rockets (WHL) 
Cristall oozes high-end skill and innovation when he has control of the puck. Even when he doesn't have a whole lot to work with, he will always find a way to make a play and execute on it perfectly. He's a slick and evasive playmaker with soft hands that even the most difficult of plays are a breeze for him to convert on. Even though he's 5-foot-10, 165 pounds, he does a great job to shield the puck as he utilizes his speed and skill to evade high pressure situations. If he falls as a result of his size, that would be a mistake as he has tremendous upside. 
9. Colby Barlow, LW, Owen Sound Attack (OHL) 
Barlow fell short of the 50-goal mark with 46, but the way he consistently finds the back of the net with the strength and power-forward like game that he possesses is impressive. He has the smarts to always be the first player in on the attack, create havoc and ultimately find the back of the net. He's got a powerful shot, always puts himself in a great spot to unleash it. He can score from far out or in tight as he has excellent hands in tight spaces. He has a great work ethic and is committing to being a 200-foot player. This will make him a versatile threat.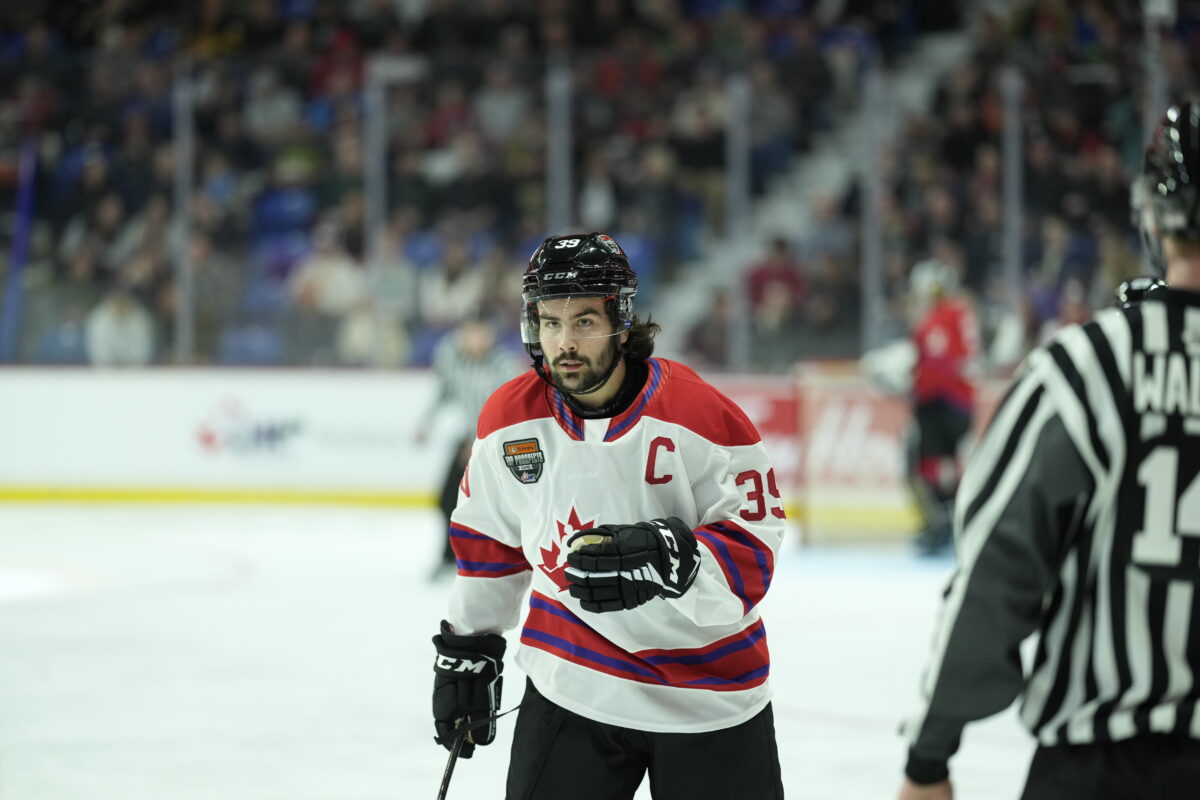 10. David Reinbacher, D, EHC Kloten (SUI) 
Reinbacher has constantly been on the rise all season and he deserves to be a top-10 selection, as he's making his case to be the top defender in this draft. He already has the frame to play against senior competition, but it's his overall consistent play at that level that stands out. For a teenager to play well at the top level in Switzerland is impressive. He displays a calm two-way game, but always reads and processes the game extremely well. He's rarely out of position and is a strong presence within his own end. His production is always great for the minutes he's earning as he had 22 points in 46 games. 
11. Ryan Leonard, RW, USA U18 (USDP) 
While Smith has been in the spotlight this season, his line mate was just as impressive. Leonard is a prototypical power forward. He's extremely competitive and displays a high level of intensity as he shows it every shift on both sides of the puck. He can attack with force and won't let you out of his sight when hunting down and pressuring the opposition. He sees the ice well, attacks the net hard and is always open to utilize his shot.  
---
---
12. Dalibor Dvorsky, C, AIK (HockeyAllsvenskan) 
A versatile offensive threat Dvorsky continues to be a lethal force in the offensive zone. He's shifty with displaying strong hands and control and a booming one-timer with great velocity and power. He's extremely accurate with his wrist shot, while also excelling in distributing the puck with great precision. His skating and speed have come into question, but if he reaches his potential, look out as he'll be extremely dangerous.
13. Nate Danielson, C, Brandon Wheat Kings (WHL) 
Even though the Wheat Kings had a down season, the opposite can be said for Danielson as he was their go-to offensive with 33 goals and 78 points. A dynamic, two-way centre with speed, Danielson has continued to improve his draft stock largely in part to his high IQ and ability to the drive the play. He's a quick and agile skater, being able to carry the play swiftly in transition and has the creativity and mindset to fool defenders. Defensively, he's very patient when it comes to his ability to attack the opposition, executing them at the right time. 
14. Riley Heidt, C, Prince George Cougars (WHL) 
Coming into his draft year, Heidt wanted to maintain his consistency throughout the season. Well, mission accomplished. From his 97 points to his work ethic on a shift-by-shift basis, he was noticeable every time. He's a remarkable playmaker as he finds the passing lanes with ease and is very deceptive with the puck. Even when there isn't a lane, his awareness and vision allows him to draw players in. He's a swift and agile skater with great edgework being a factor in transition and in the offensive zone. Don't underestimate his shot as he has great accuracy.
15. Axel Sandin Pellikka, D, Skellefteå AIK J20 (Nationell) 
Sandin Pellikka is confident and smooth as they come when it comes to his transitional play and puck moving abilities. He's a fantastic and effortless skater when leading a rush and he can distribute the puck efficiently with his passing. He can attack with force in the offensive zone, but can also defend well against the rush showing some strong two-way abilities. He's got an active stick to break plays up and the speed to close gaps on attacking forwards. He was relied on at the World Junior Championship earning top minutes and will continue to get more of those opportunities as he progresses through the ranks.
16. Brayden Yager, C, Moose Jaw Warriors (WHL) 
It seems like Yager is becoming more and more of a wild card as there is some concerns about his true potential. While he had decent production with 78 points this season, many were left wanting more. On the surface Yager is a complete offensive threat, displaying a lethal shot and accuracy. Give him the time and space and he will make you pay as he can wire it on goal. He has a strong compete level and two-way game that still makes him a top name in this draft. He's added more of a playmaking style to his game as he had 50 assists this season, but needs to try and go over the top in terms of his potential. 
17. Matthew Wood, RW, University of Connecticut (NCAA) 
As a freshman for UConn this season, Wood definitely impressed after tearing up the AJHL the season before. With 34 points in 35 games, he led the team in scoring and was first in assists as well. Wood has been a goal scorer throughout his career and that'll carry with him to the NHL level. He has a quick shot with great power behind it and is always putting himself in the open ice for those prime scoring opportunities. Although he doesn't have the best speed, he does a great job at identifying the lanes and being in a great area to receive a pass. He drives hard to the net and shows the willingness to do what it takes to keep plays alive. 
18. Eduard Šalé, RW, HC Kometa Brno (Czechia)
Once thought of as a potential top-10 pick, Šalé's consistency hasn't quite been there compared to the start of the season– which is why he drops. However, he still possesses some of the best smarts and on-ice vision in this class. From his puck handling skills to his shot and ability to be a deceitful playmaker, he's truly a versatile threat in the offensive zone. His attention to detail and IQ is what stands out as he's always scanning the ice looking for what his next move is going to be and stay one step ahead of the competition.
Related: NHL Draft Rankings – Horn's Top 96 for March
19. Koehn Ziemmer, RW, Prince George Cougars (WHL) 
Finishing third in team scoring with 89 points, Ziemmer is an offensive powerhouse with his goal scoring abilities. He has a knack for finding the back of the net– as his 41 goals show– consistently as he has a lightning quick release and great velocity in his wrist shot. While he has the power to score from a distance, Ziemmer can be a factor in tight, pulling off slick moves in crowded spaces or in front of the net. He's always making himself open and in position for a scoring opportunity. Even when he doesn't have the puck, he has great anticipation to intercept pucks and quickly transition for a scoring chance.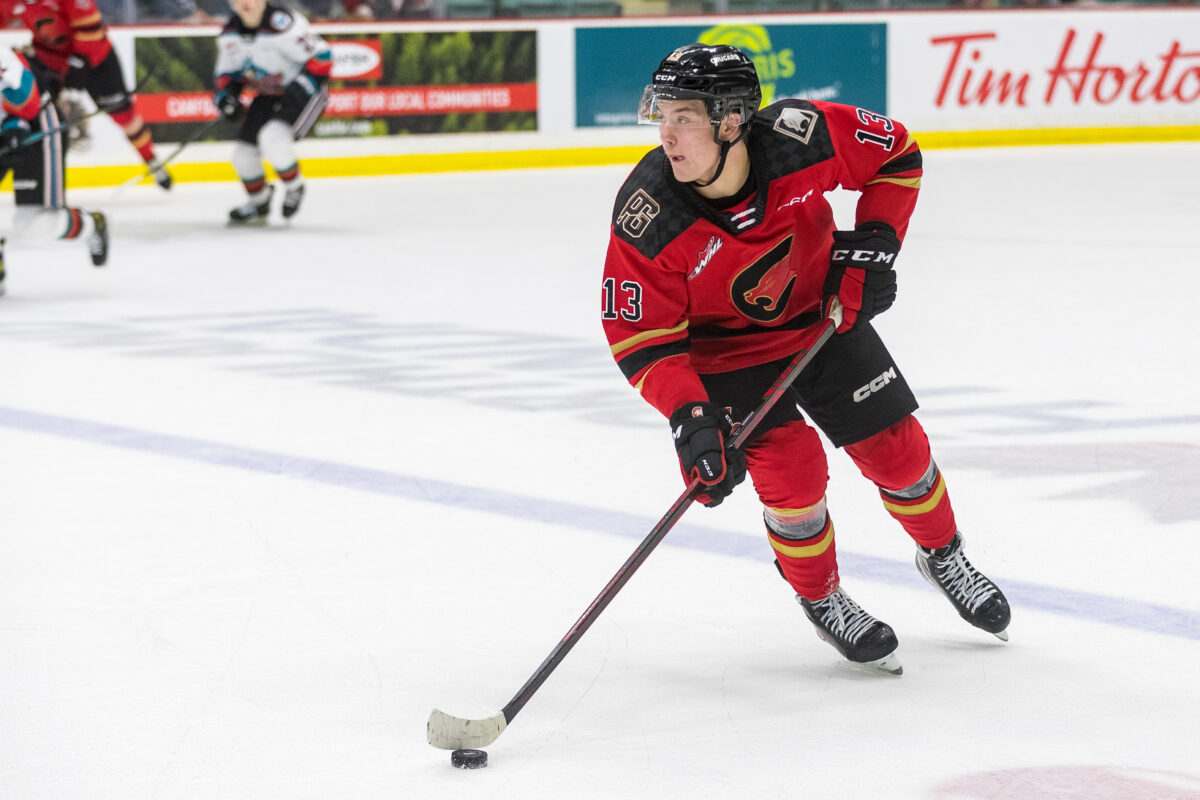 20. Gabe Perreault, RW, USA U18 (USDP) 
Perreault rounds out the top line and fourth member from the U18 team of the National Development Program to be featured in the top-20. Even though he's not the biggest player (5-foot-11, 165 pounds), he's relentless when comes to his ability to battle along the boards and get in on the attack. That mindset and determination attributes to his work ethic. His 110 points led his team, being a dual offensive threat when it comes to his goal scoring and high-end playmaking vision. He always wants the puck on his stick as he wants to be leading and controlling the play every time. 
21. Jayden Perron, RW, Chicago Steel (USHL) 
Perron was a name that wasn't initially on my radar at the start of the season, but that changed instantly. He possesses some of the best hands, dynamic playmaking abilities and deceptiveness to his game. His head is always up scanning the open spaces, passing lanes and attacking the middle of the ice. He's got great awareness to provide support or find the open lanes to make himself available for a pass or get a play going. He's got great speed and agility, being able to put defenders on their heels, giving him more space to work with.
22. Ethan Gauthier, RW, Sherbrooke Phoenix (QMJHL) 
Gauthier is a very tenacious, energetic and aggressive player whose motor just doesn't quit. He has great awareness on the attack as he's always engaging on the forecheck and is always hunting down loose pucks efficiently. He is relentless as he's always wanting to gain possession and make an impact in all three zones. He has a great offensive skillset as well with his speed, great puck control and his head is always up looking to make a play. He can play a steady and effective 200-foot game that makes him difficult to play against on both sides of the puck.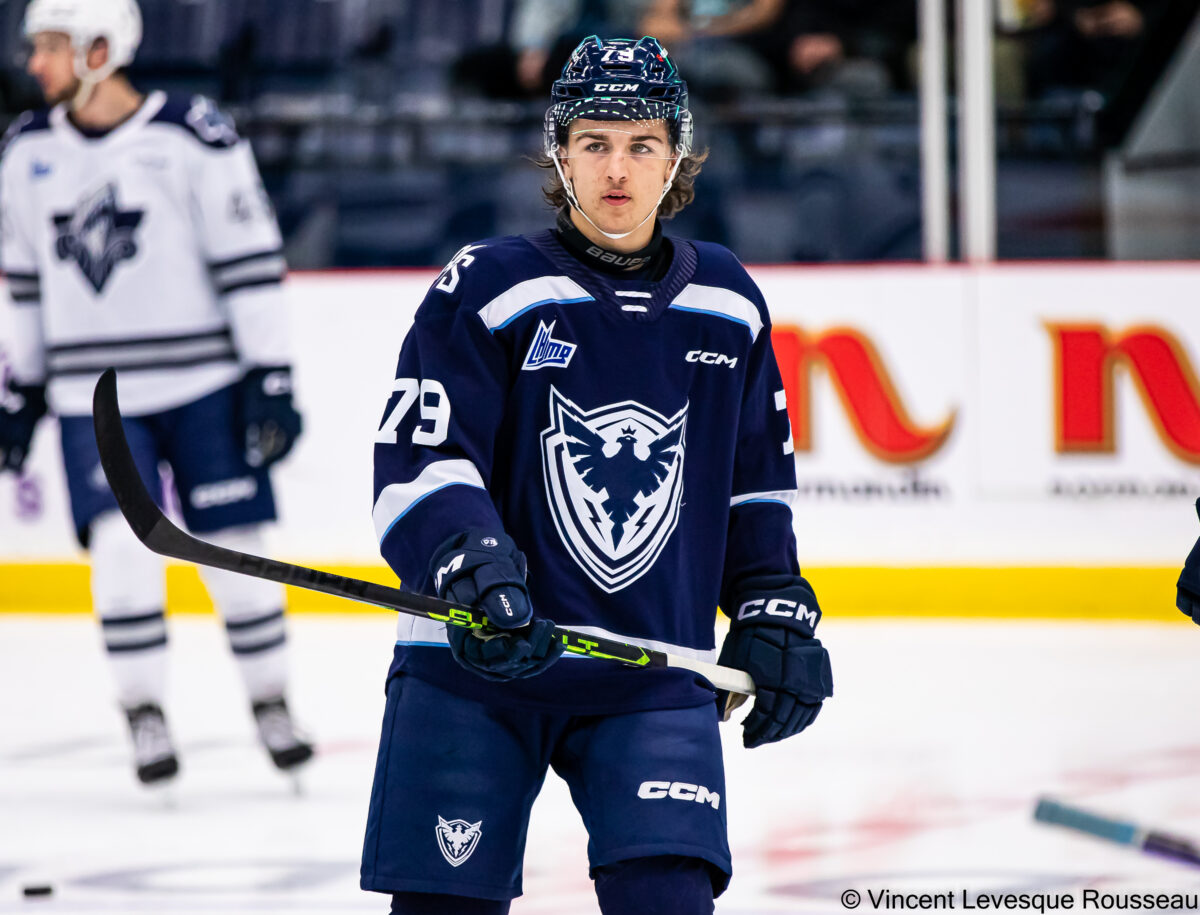 23. Samuel Honzek, LW, Vancouver Giants (WHL) 
It took a while for me to get a read on Honzek, but he is very much a first-round talent. He's a highly energetic and competitive player with great size and work ethic. He's a smooth skater with good edges for a player of his size and has a great offensive skillset. He suffered an injury at the World Junior Championship that forced him to miss some time, but still managed to finish with 56 points in 43 games. 
24. Mikhail Gulyayev, D, Omskie Yasterby (MHL) 
A highly confident, puck-moving defender, Gulyayev is a very strong transitional player. He was over a point per game in the MHL with 25 points in 22 games and already has four points in seven playoff games. He's constantly finding the open routes and making strong breakout passes to push the play forward. He has a great burst of speed and agility to lead an attack with strong puck skills and control. He can make great pinches and reads to jump into the play and make his presence felt in the offensive zone. 
25. Otto Stenberg, C/W, Frölunda J20 (Nationell) 
Stenberg is one of those players that excels due to his smarts and high IQ, but the production hasn't been there. He was noticeable at the J20 level, but hasn't quite found his stride in the SHL. He's a versatile and steady 200-foot player, but still has the vision and flash of offense that can make him extremely dangerous. He has the speed to be a strong transitional player as he can carry the puck swiftly through the neutral zone. He reads the play very well as it unfolds, showing great patience and strong play-making abilities.
Related: 2023 NHL Entry Draft: Horn's Mock Draft 1.0
26. Calum Ritchie, C, Oshawa Generals (OHL) 
Many hoped for Ritchie to be a dominant factor in his draft year, though he didn't really jump off the page. However, he managed to quietly put up 59 points in 59 games and still provide a strong two-way game for the Generals this season. Ritchie has the size and strength to power through defenders and attack the middle of the ice with ease. He shields the puck extremely well, is a deceptive playmaker and possesses a heavy shot when given the time and space. He's just as effective defensively, closing gaps and giving the opposition very little to work with. His smarts and ability to make a difference in all situations makes him a first-round pick. 
27. Oliver Bonk, D, London Knights (OHL) 
Bonk isn't flashy compared to other defenders in this class, but his simple, two-way game is extremely effective. He's had a strong breakout season for the Knights with 40 points in 67 games and has been extremely consistent on both sides of the puck. He's great in transition, has strong gap control, can make timely breakups and shows great offensive instincts to pick his spots to jump into the play. He's a very confident and competitive player, displaying a great work ethic and making a positive impact every shift. Considering he was in the Greater Ontario Junior League the previous season; his game continues to elevate as the season progressed. 
---
Latest News & Highlights
---
28. Quentin Musty, LW, Sudbury Wolves (OHL) 
Musty is dynamic when the puck is on his stick as he has great puck skills. He's very confident as he possesses a quick and accurate release with his shot and has some of the best hands to make moves at a fast pace. He's truly a force in the offensive zone displaying that aggressive power forward mindset. However, his decision making was a big question mark all season and can still be more engaged when he doesn't have the puck. While it has improved with the choices he makes, there are times where he still tries to do too much or makes a very risky play resulting in a broken play or turnover. 
29. Tom Willander, D, Rögle BK J20 (Nationell)
Another rising defenseman on this list, Willander has been extremely consistent all season to be considered as a first-round selection. A complete two-way defender, Willander has been productive at the J20 level, showcasing his puck-moving abilities, mobility and creativity. He's quick in transition, can make strong outlet passes and has the confidence to lead an attack. While he has potential offensively, defensively he's just as effective. He's great in one-on-one coverage and has the awareness to close gaps quickly. He's a player that should be talked about more. 
30. Tanner Molendyk, D, Saskatoon Blades (WHL) 
I thought that Molnedyk was a standout at the Top Prospects Game and for a good reason why. He displayed his strong and quick transitional game, strong play making abilities and a calm defensive game with great attention to detail. He knows when to pick his spots offensively and he doesn't cheat or rarely gets out of position within his own end. He was just outside my first-round last time, but he has managed to find his way in this time.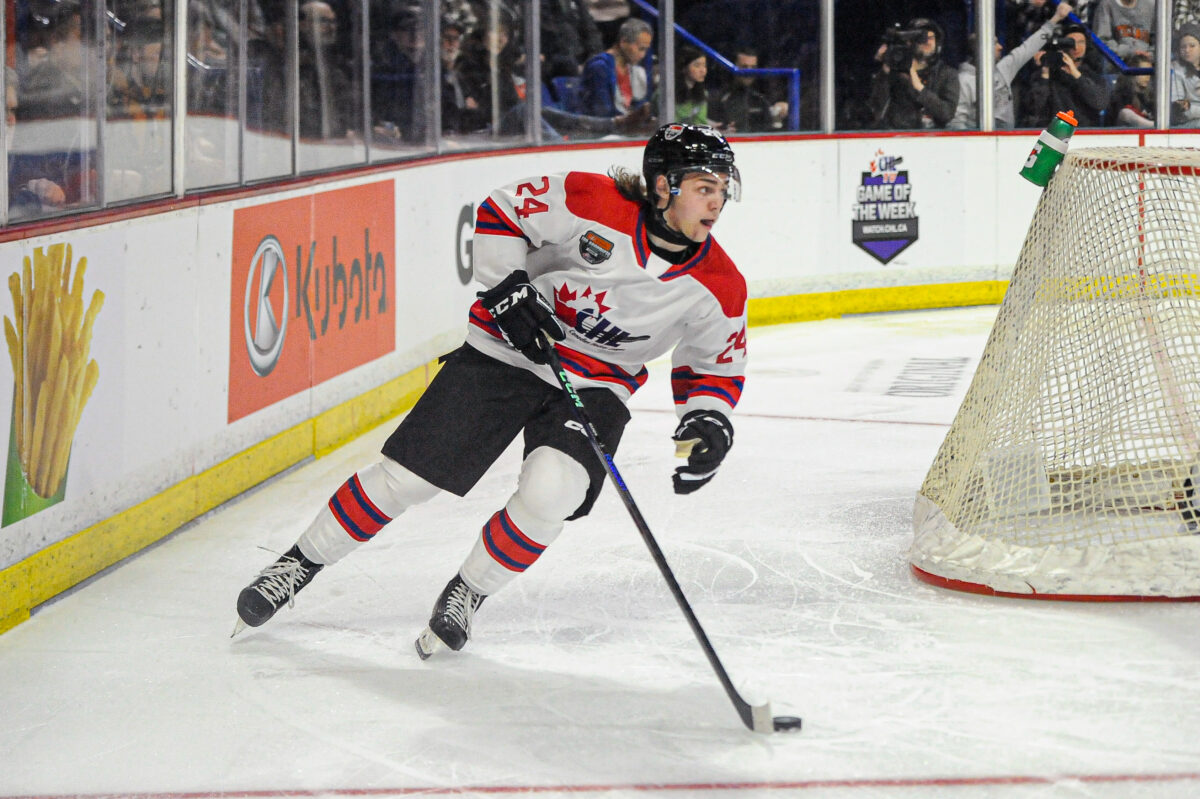 31. Lukas Dragicevic, D, Tri-City Americans (WHL) 
While he lacks the speed and skating of other offensive defensemen, Dragicevic can still put up the points with his breakout passing and shot generation. Dragicevic was fourth overall among WHL defensemen with 75 points and in shots on goal with 211. He's got excellent offensive awareness from the backend joining the rush and into the play any chance he gets. Although, he comes with some risks as he tends to be over aggressive with his offensive play and his defensive game remains a work in progress with his positioning and awareness. 
32. Trey Augustine, G, USA U18 (USDP)
With a standout season with the U18 program and a strong showing at the WJC, Augustine remains my top goaltender. His combined 32-2-2 with both the program and in the USHL is outstanding and his numbers are equally impressive. He's got great composure in the crease, has quick lateral movements and reflexes and great vision to track the puck. He definitely has a promising future to be a starter at the next level.  
Second Round
33. Luca Cagnoni, D, Portland Winterhawks (WHL)
34. Gavin Brindley, RW, University of Michigan (NCAA)
35. Carson Rehkopf, C, Kitchener Rangers (OHL)
36. Bradley Nadeau, C, Penticton Vees (BCHL)
37. Dmitri Simashev, D, Loko Yaroslavl (MHL)
38. Luca Pinelli, C, Ottawa 67's (OHL)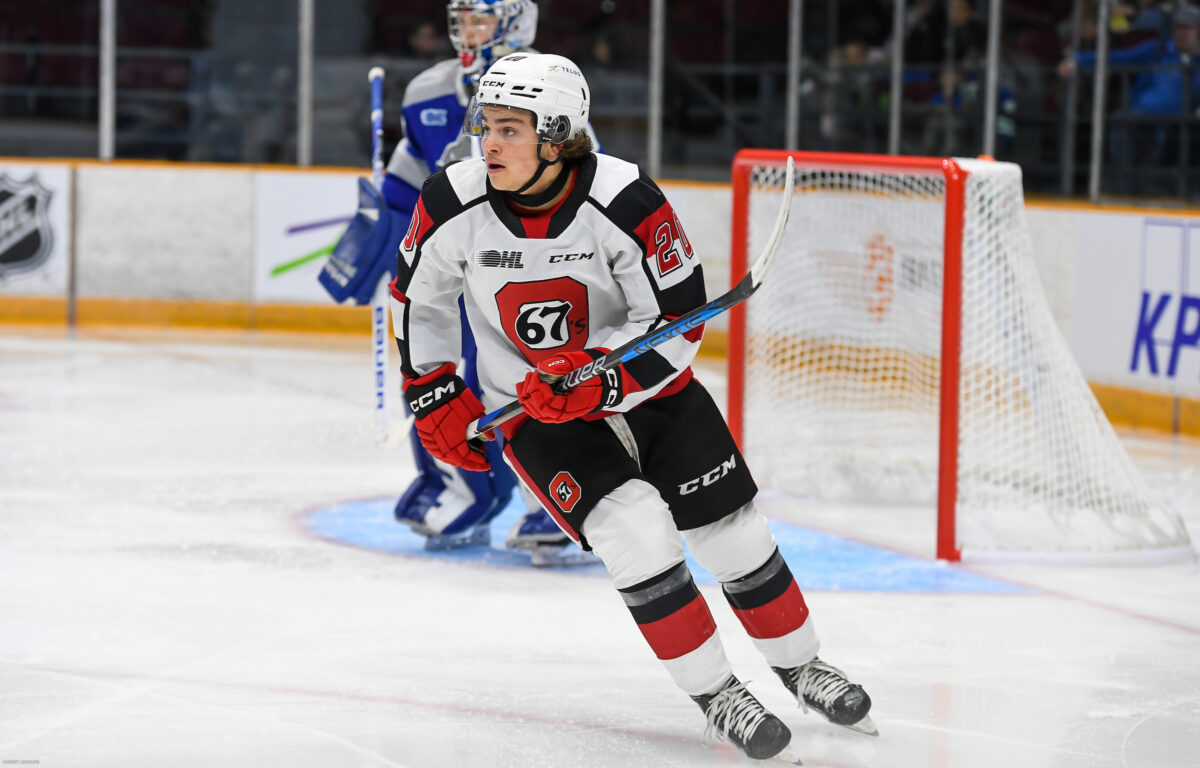 39. William Whitelaw, C, Youngstown Phantoms (USHL)
40. Alex Ciernik, LW/RW, Södertälje SK (HockeyAllsvenskan)
41. Kasper Halttunen, RW, HIFK (U20 SM-sarja)
42. Caden Price, D, Kelowna Rockets (WHL)
43. Charlie Stramel, F, University of Wisconsin (NCAA)
44. Etienne Morin, D, Moncton Wildcats (QMJHL)
45. Gracyn Sawchyn, C, Seattle Thunderbirds (WHL)
46. Theo Lindstein, D, Brynäs IF (SHL)
47. Michael Hrabal, G, Omaha Lancers (USHL)
48. Nick Lardis, LW, Hamilton Bulldogs (OHL)
49. Daniil But, LW, Loko Yaroslavl (MHL)
50. Denver Barkey, C, London Knights (OHL)
51. Oscar Fisker Mølgaard, C, HV71 (SHL)
52. Lenni Hämeenaho, RW, Ässät (Liiga)
53. Scott Ratzlaff, G, Seattle Thunderbirds (WHL)
54. Carson Bjarnason, G, Brandon Wheat Kings (WHL)
55. Anton Wahlberg, C, Malmö Redhawks (SHL)
56. Beau Akey, D, Barrie Colts (OHL)
Related: Early Look at the 2024 NHL Draft
57. Maxim Strbak, D, Sioux Fall Stampede (USHL) 
58. Kalan Lind, F, Red Deer Rebels (WHL)
59. Mathieu Cataford, RW, Halifax Mooseheads (QMJHL)
60. Noel Nordh, RW, Brynäs IF J20 (Nationell)
61. Hunter Brzustewicz, D, Kitchener Rangers (OHL)
62. Andrew Gibson, D, Soo Greyhounds (OHL)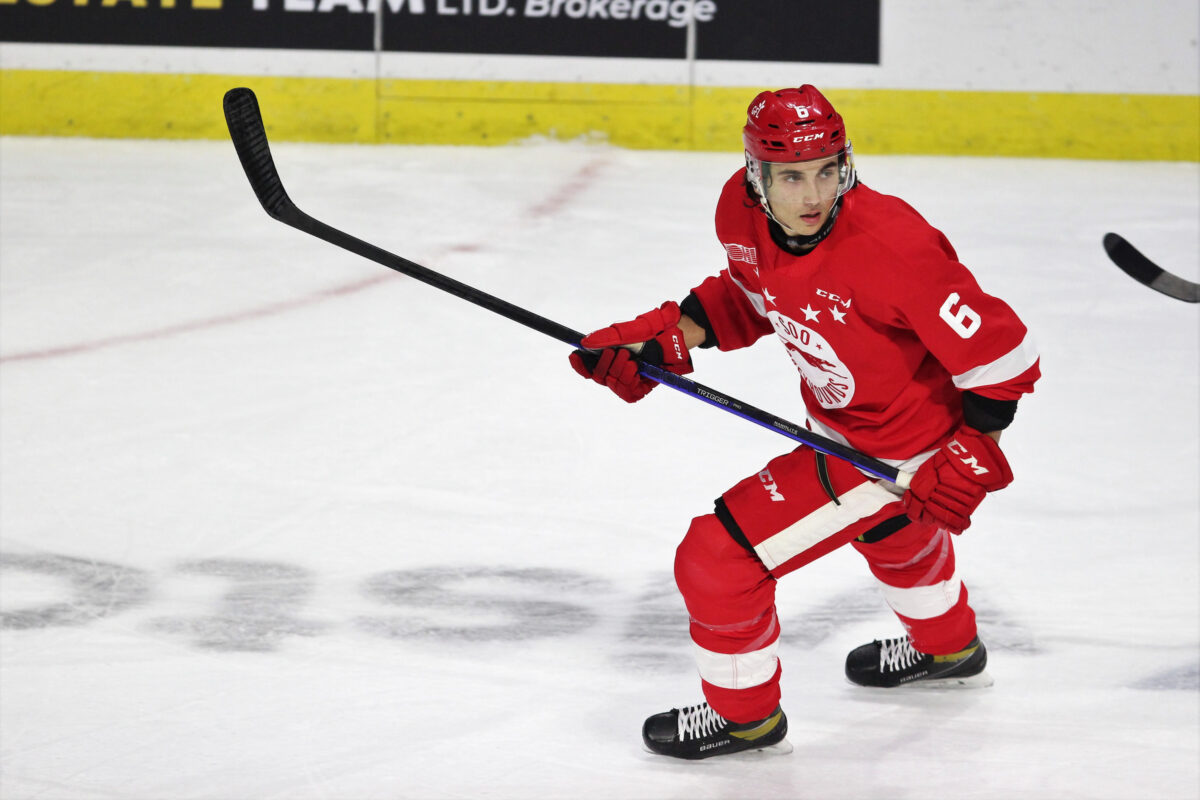 63. Noah Dower Nilsson, C, Frölunda HC J20 (Nationell)
64. Arvid Bergström, D, Djurgårdens IF J20 (Nationell)
Third Round
65. Kalle Carlsson, C, Örebro HK J20 (Nationell)
66. Aram Minnetian, D, USA U18 (USDP)
67. Jesse Kiiskinen, RW, Pelicans (Liiga)
68. Jayson Shaugabay, RW, Warroad High (HIGH- MN)
69. Coulson Pitre, RW, Flint Firebirds (OHL)
70. Matthew Soto, RW, Kingston Frontenacs (OHL)
71. Roman Kantserov, F, Stalnye Lisy Magnitogorsk (MHL)
72. Timur Mukhanov, LW, Omskie Yastreby (MHL)
73. Martin Misisak, RW, Youngstown Phantoms (USHL)
74. Jesse Nurmi, F, KooKoo U20 (SM-sarja)
75. Cameron Allen, D, Guelph Storm (OHL)
76. Zeb Forsfjäll, C, Skellefteå AIK J20 (Nationell)
77. Dylan MacKinnon, D, Halifax Mooseheads (QMJHL)
78. Carey Terrance, C, Erie Otters (OHL)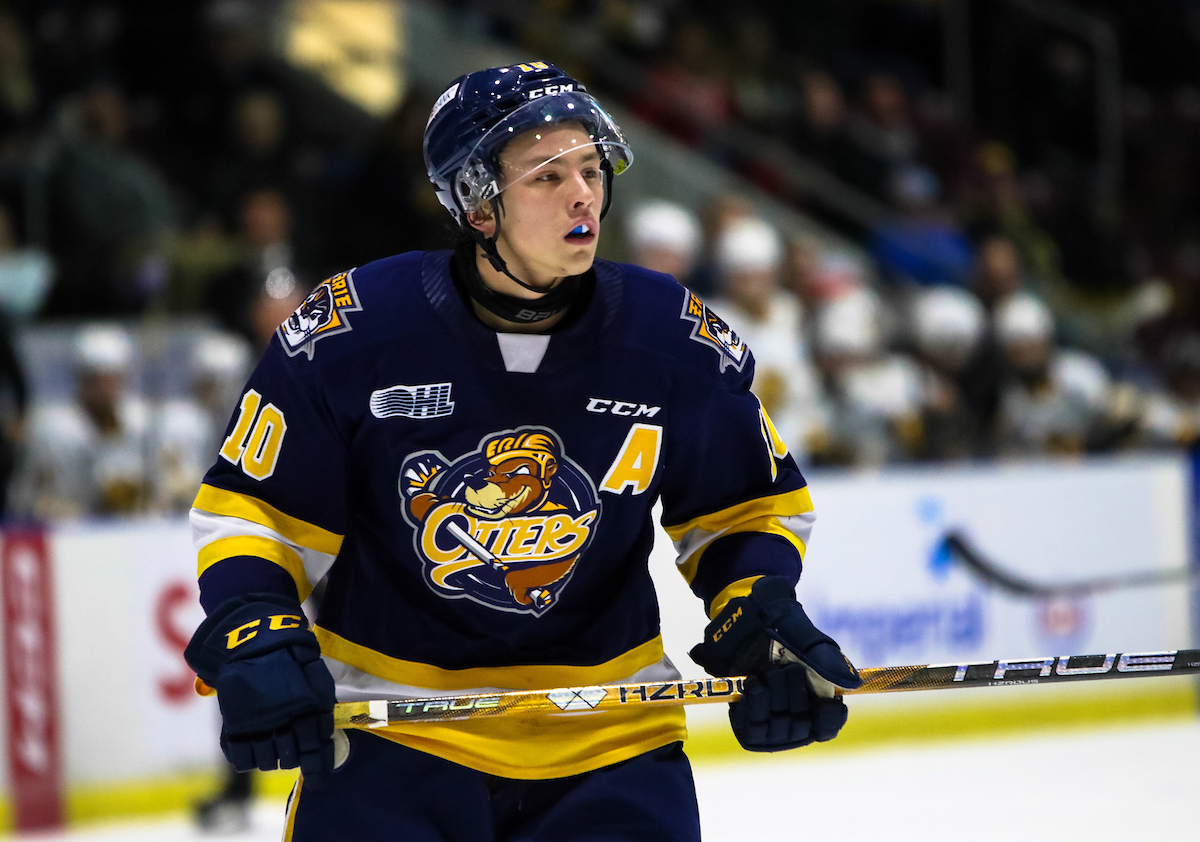 79. Emil Järventie, F, Ilves (Liiga)
80. Kalem Parker, D, Victoria Royals (WHL)
81. Danny Nelson, F, USA U18 (USDP)
82. Ethan Miedema, LW, Kingston Frontenacs (OHL)
83. Jordan Tourigny, D, Shawinigan Cataractes (QMHJL)
84. Andrew Strathmann, D, Youngstown Phantoms (USHL)
85. Thomas Milic, G, Seattle Thunderbirds (WHL)
86. Tuomas Uronen, RW, HIFK U20 (SM-sarja)
87. Aiden Fink, RW, Brooks Bandits (AJHL)
88. Matthew Mania, D, Sudbury Wolves (OHL)
89. Tyler Peddle, C/LW, Drummondville Voltigeurs (QMJHL)
90. Connor Levis, C, Kamloops Blazers (WHL)
91. Nico Myatovic, LW, Seattle Thunderbirds (WHL)
92. Jaden Lipinski, C, Vancouver Giants (WHL)
93. Alexander Rykov, RW, Belye Medvedi Chelyabinsk (MHL)
94. Aydar Suniev, LW, Penticton Vees (BCHL)
95. Gavin McCarthy, D, Muskegon Lumberjacks (USHL)
96. Arttu Kärki, D, Tappara U20 (SM-sarja)