Underdogs. It's what makes sports what it is. Tales of stoic team efforts pulling off unthinkable upsets can excite fans by just thinking about them. It's a rallying word for locker rooms. It's bulletin board material to spark motivation and is definitely not an insult. Calling 3ICE's Team Johnston, coached by NHL legend Ed Johnston, an underdog is no slight to the talent on the team. By definition, they are.
Team Johnston snuck into the playoffs with a 3-3 record. Their fate came in the final week of the 3ICE regular season following Team Fuhr's loss. Their opponent is the league-leading 5-1 Team Murphy, headlined by 3ICE leading scorer Hank Crone. Entering their semi-final matchup, Johnston isn't worried about the world-beater status his opponent earned. His team has been playing playoff hockey since week 3.
"We're here for a reason," Johnston said. "And that's to win."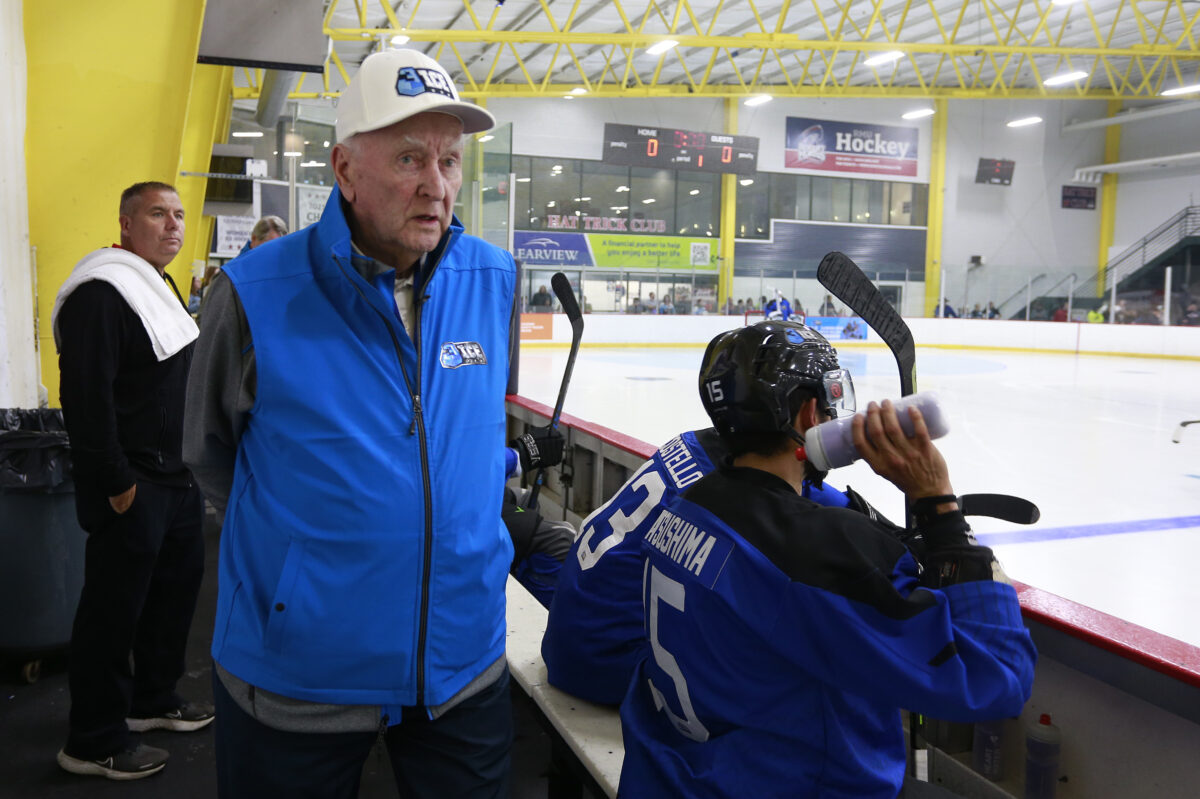 Despite his confidence, Team Johnston started the 3ICE season on a shaky note. They fell to 0-2, their season in jeopardy off the hop. Despite the less-than-ideal start, Johnston didn't stress their early results. He recalls a 3ICE team from last season who struggled out of the gate.
"Brian Trottier's team didn't get off to a good start last year," Johnston said. "My number one goalkeeper was hurt this year, so he didn't play in the first tournament."
Team Trottier won the inaugural season of 3ICE last year, becoming the first team to hoist the Patrick Cup. Their starting goaltender, Brandon Halverson, missed opening week in Pittsburgh, the loss naturally impacting their on-ice performance. Once Halverson returned, he instantly elevated Team Johnston's ceiling. He is arguably 3ICE's best goalie, posting a league-best .873 save percentage, 2.0 goals against per game, and holds a 3-1 record.
Related: 3ICE Championship Weekend: Who's Playing For The Patrick Cup?
Aside from Halverson, Team Johnston has lots of talent. Eddie Matsushima, their leading scorer, signed an American Hockey League contract with the San Diego Gulls recently, while Chad Costello and Bobby Farnham are point-per-game players. They missed key components of their team throughout the season but handled every absence effortlessly.
"I got Chad Costello back," Johnston said. "He got hit in the head with a puck and got a concussion, but he's good to come back now. He's a big guy for our club. Bobby Farnham is great, and Eddie Matsushima, he's a competitor. Our guys know how to win. That's the key."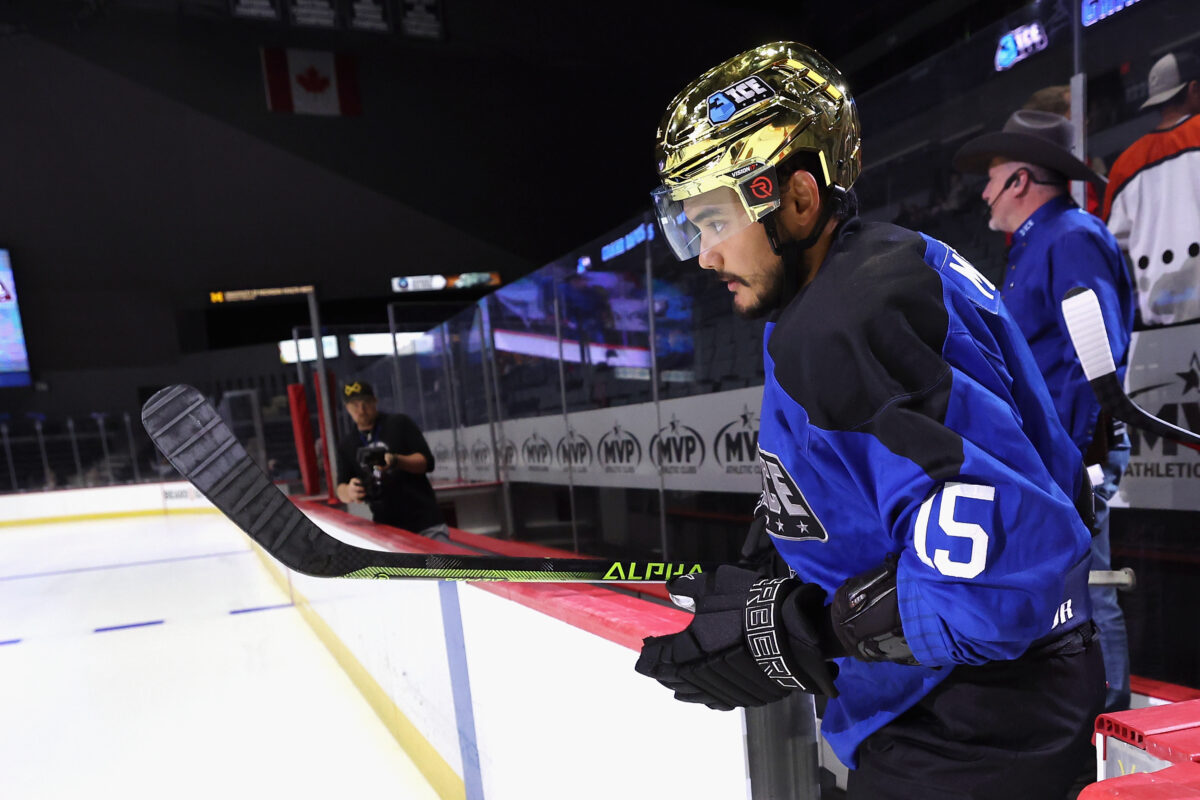 Johnston, who is etched in NHL history not just for his playing but his coaching, knows a thing or two about motivating a team. The motivation here is simple. Upset the top dog and move on to the Patrick Cup Final. Team Johnston has the star power, goaltending, and depth to win it all: their coach, a grizzled veteran with years of prior experience. With this comes poise. He doesn't discredit any teams and their paths to Championship Weekend.
"The four teams that are in are good teams," Johnston said. "It's going to be a good, competitive tournament."

His competitive nature is already beginning to show. The coaches are close friends off the ice — their friendship dates back decades, spanning multiple eras of hockey. However, on the ice and behind the bench is a different story. While there is a light-hearted tone and a touch of appreciation for his competitor, Johnston has one goal come Saturday.
"Murph's (Murphy) done a hell of a job as a coach for 3ICE," Johnston said. "But I'd just like to knock him off come Saturday."
Past the upcoming weekend, Johnston is unsure of his coaching future with 3ICE. At the end of the day, his son will decide whether he returns to the press box or stays on the sidelines for season three of 3ICE. Although, a win in Philadelphia may make the decision clearer.
"If I win, I could be coming back," Johnston said. "If I lose, I'll wait and see. My son came up with the idea, so he'll make the decision. If it goes the way I think it'll go, and if he thinks I can win again, they'll decide shortly."
With the season now over, Team Murphy, Team Patrick, Team Bourque and Team Johnston have earned the opportunity to play in championship week on Saturday, Aug. 12, while Team Mullen, Team Fuhr, Team LeClair and Team Carbonneau finish outside the top four and will not play next weekend.
Make sure to stay tuned to The Hockey Writers for all your 3ICE coverage throughout the rest of the season.