In maybe the least surprising news of the Colorado Avalanche offseason, it's being reported that backup goaltender Pavel Francouz is still injured. He had adductor surgery in the offseason, and it appears he hasn't fully recovered yet. This has been a common theme for the goaltender since he joined the team in 2018.
Francouz has been an ample backup when he's played for Colorado, but his durability is almost non-existent, as he's played in just 37 games over the past three seasons. The Avalanche have a very good starter in Alexandar Georgiev – who piled up 62 appearances last season on the way to an NHL-leading 40 victories – but keeping him rested for the postseason will be imperative.
It sounds like it's time to move on from the oft-injured Francouz, who is in the last year of his current deal with the team. Here are three of the best options for Colorado as it moves into the 2023-24 campaign.
Free Agent Jaroslav Halak
Jaroslav Halak has been around forever (Cale Makar was 8 years old in Halak's rookie season), but he still looks like he might have some gas left in the tank. The 37-year-old appeared in 25 games for the New York Rangers last season and put up a decent 2.72 goals-against average and .903 save percentage. That won't set the world on fire, but it's not far off of what the Avs got from Francouz (2.61 GAA, .915 SV%) last season – except Halak was available more often.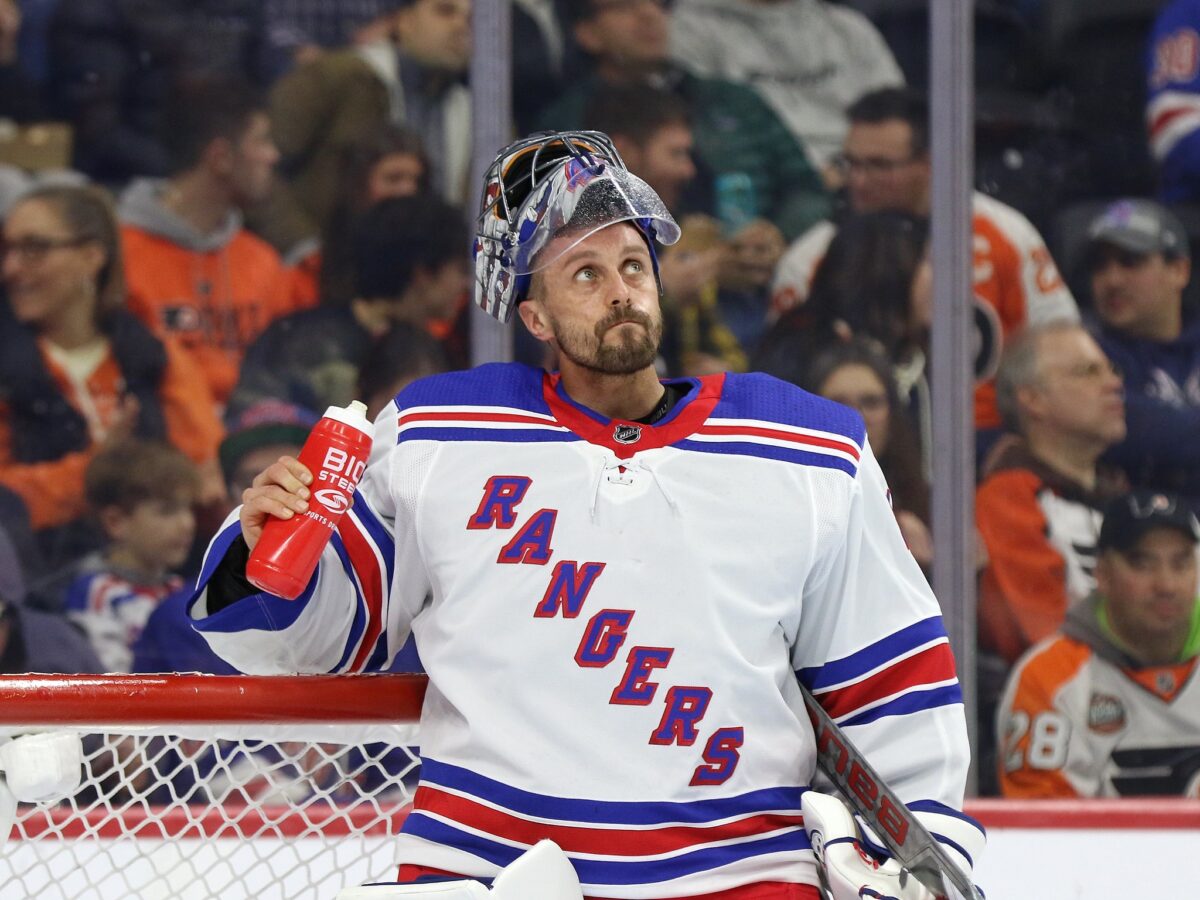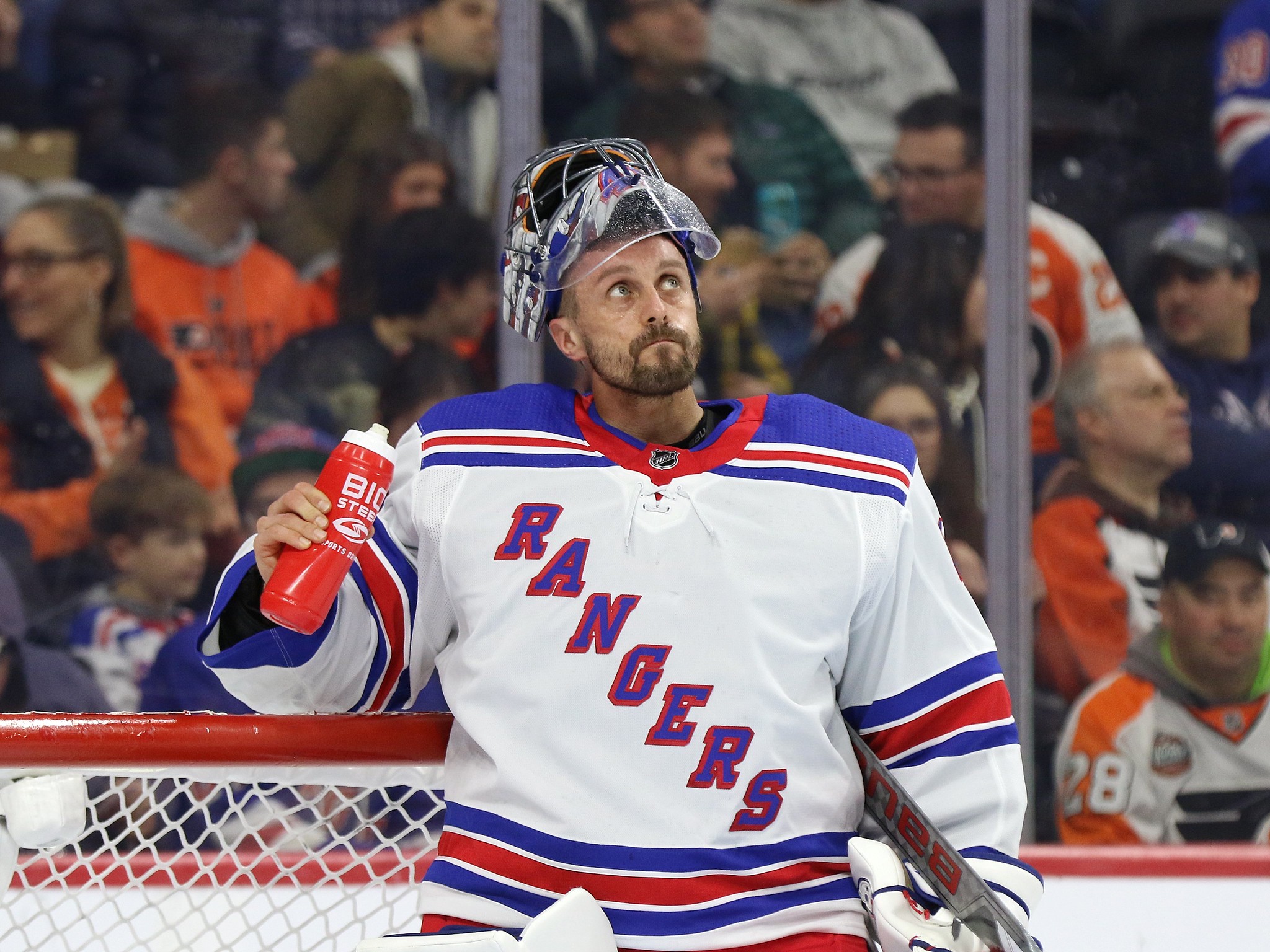 We're talking about the backup goaltender, so the guy doesn't have to be the second-coming of Patrick Roy to Colorado. He just has to be able to play consistently. Most importantly, the backup has to be able to suit up. Halak has certainly done that over his 17-year career, with 295 wins and 581 appearances under his belt. As long as he stays healthy, he could be a decent plug-in for the Avalanche for this season.
Related: Rangers' Backup Goaltending Position Solidified With Halak
The tricky part with Halak might be the contract. Halak made $1.5 million in New York last season, but the Avalanche don't have the luxury of even that much cap space. The Avs currently sit with just $525,000 in cap room – and that's thanks to the relief of Gabriel Landeskog's $7 million cap hit because the captain is on long-term injury reserve. If they can come to some sort of bargain agreement, Halak would be a solid backup for Georgiev, who also brings plenty of experience.
Trade Option Casey DeSmith
As soon as it was revealed that the Avalanche might be in the market for a backup netminder, Montreal Canadiens goalie Casey DeSmith was brought up. He just got to Montreal as part of the trade that sent defenseman Erik Karlsson to the Pittsburgh Penguins. Many think that DeSmith will be dealt again by Montreal before the season starts, and now Colorado looks like it could be a decent landing spot.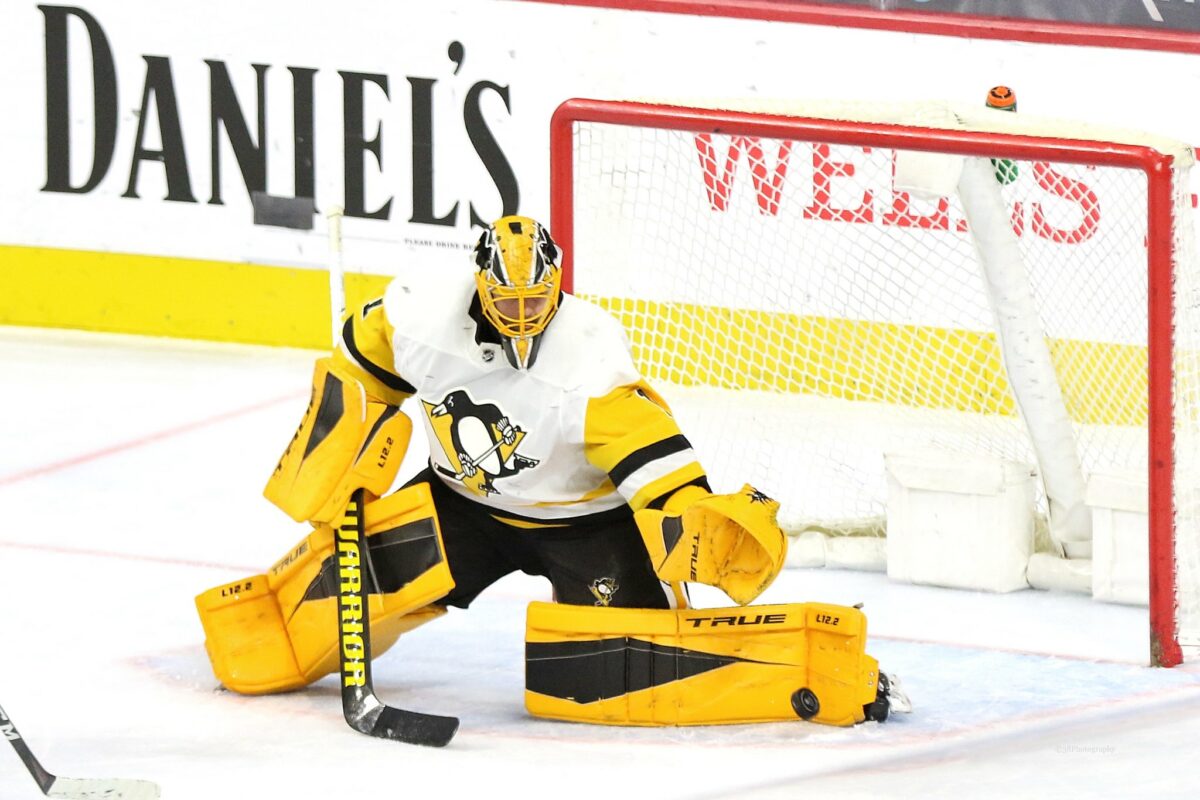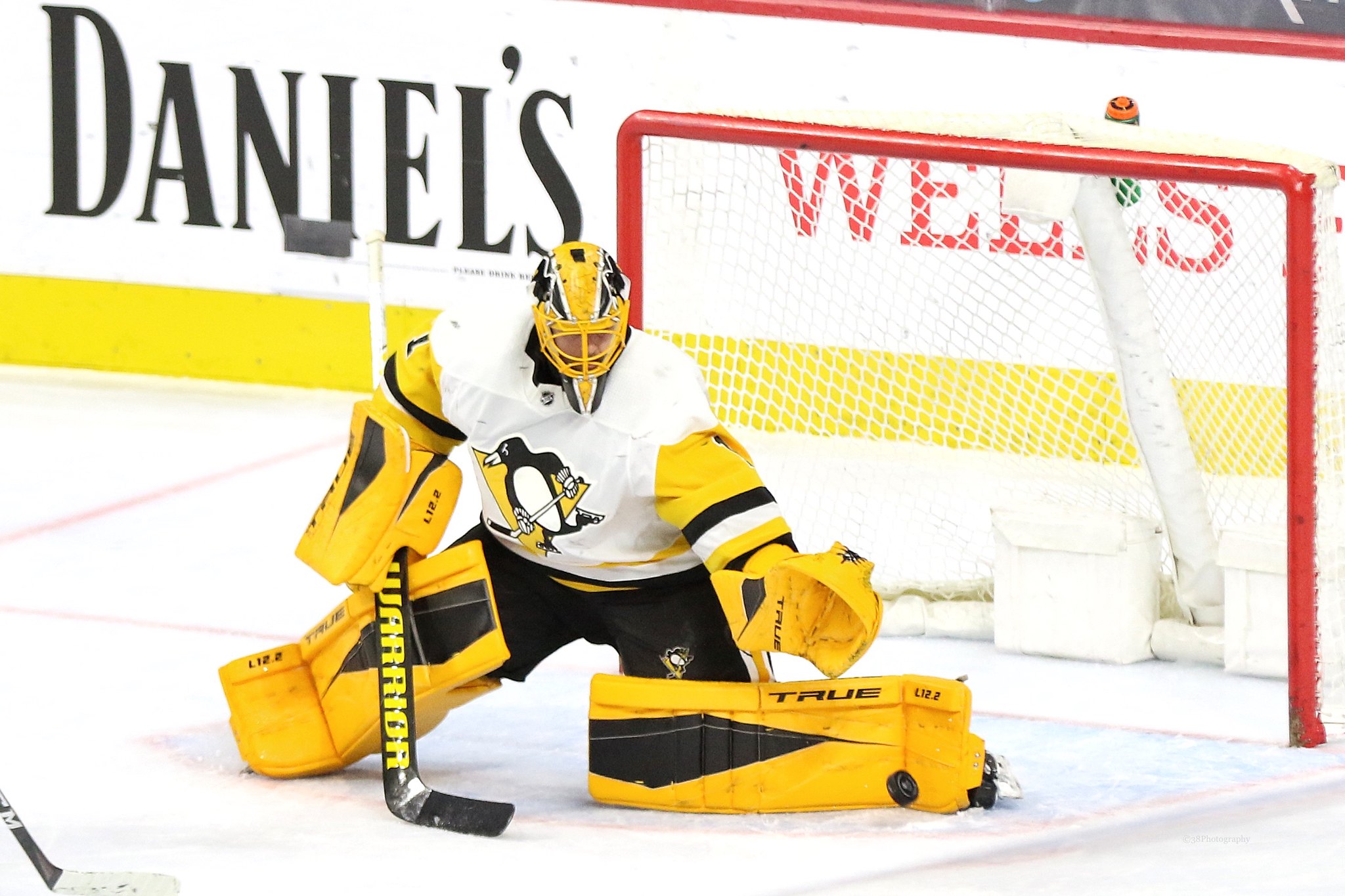 The issue with this option is that Colorado doesn't have much to dangle for trade options. The bulk of their prospects and a number of picks went out the window – and with good reason – as the team bolstered itself for the Stanley Cup run in 2022. DeSmith is in the last year of a deal that pays him $1.8 million this season, which is way above what Colorado has available. That likely means a player would have to be sent the other way, or the Habs would have to retain some salary, or maybe even both.
Related: Canadiens Can Help Address Avalanche's Goaltending Need
---
Latest News & Highlights
---
DeSmith played all five years of his NHL career in Pittsburgh before the trade, and his numbers are a bit inconsistent. He played in a career-high 38 games last season but posted career lows with a 3.17 GAA and .905 SV%. The good news is that he only has one year left on his deal and would likely be a decent filler for this season until the Avs can get something more permanent next year. However, the inconsistency of his numbers makes him less desirable than some of the other options, particularly because it would cost Colorado some resources that are already thin to begin with.
Stay in the Organization With Justus Annunen
Because of the lack of resources to throw around, this might be the most likely option for Colorado. Justus Annunen has been with the Colorado organization since the 2020-21 seasons, playing mostly with the Colorado Eagles in the American Hockey League. He has played four games for the Avalanche over the past two seasons, posting a lofty 3.92 GAA and .859 SV%. Those aren't NHL numbers to write home about, but he's been steadily improving in the AHL and is considered one of Colorado's top prospects.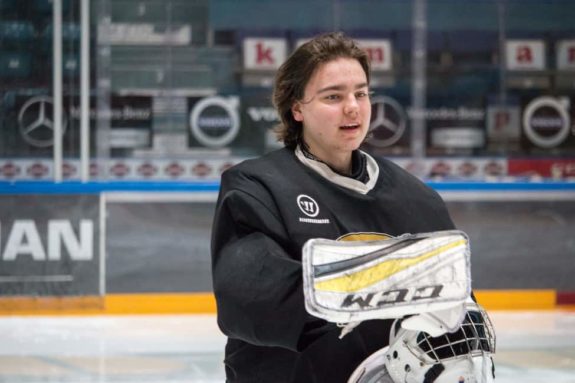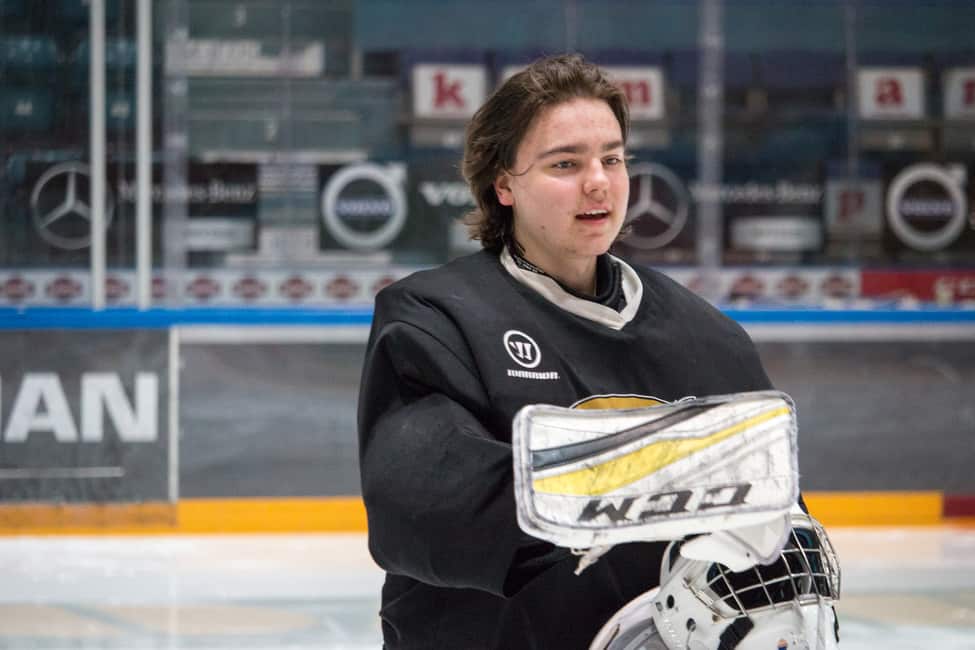 In his first full season with the Eagles in 2021-22, Annunen racked up 24 wins in 48 games behind a 3.01 GAA and .893 SV%. He was better in the playoffs, going 6-3 with a 2.46 GAA and .923 SV%. Last season, he posted a very good 22-10-8 record with 2.55 GAA and .916 SV%. Of course, those numbers don't immediately translate to similar success in the NHL, but the 23-year-old's trajectory is at least on the right path.
Related: Colorado Avalanche Prospect Pyramid 2023-24
Should the Avalanche decide to stay with their roster, that would definitely be a vote of confidence that Annunen is ready for more playing time in the NHL. Colorado likely would want to demand less from Georgiev, if possible, but the durability he showed last year proved he could handle a substantial workload. Either way, the Avs need something more consistent in their backup goaltender than Francouz. Whether they stick with what they have in the organization or pull in someone from outside, it's a change Colorado has to make to create more stability at a key position.  
---

---