As the NHL pre-season is set to begin in just over a month, and the regular season roughly two weeks after that, we'll take a look at the Blue Jackets' potential to be a playoff team in 2023-24. While each season brings unpredictable variables and ever-changing scenarios to the table, there is reason to believe the new-look Blue Jackets will find themselves playing in the postseason come April 2024.
The biggest issue that has been holding the Blue Jackets back the past few years is their overall defensive play. While not fair to pin this on just the D core, or just the goalies, the fact that the Blue Jackets have ranked at the very bottom of the NHL in goals against per game (GA/G) is not a good sign. No matter how good a team is offensively, if you're consistently giving up more goals than your competitors, it's going to be tough to win. Couple the high number of man games lost on D due to injury and the inconsistent play of Elvis Merzlikins, and it's pretty clear why the GA/G has been so high.
Improved Defensive Core
First and foremost, Blue Jackets management did a great job of addressing the D core issues. As covered previously, the Blue Jackets have quite a few options now defensively. General manager Jarmo Kekalainen was able to go out and acquire two veteran defensemen, Damon Severson and Ivan Provorov, that will log important minutes for the club this year. They will be relied upon quite a bit as the year goes on.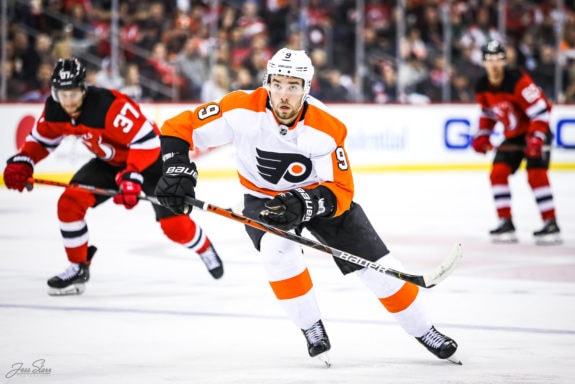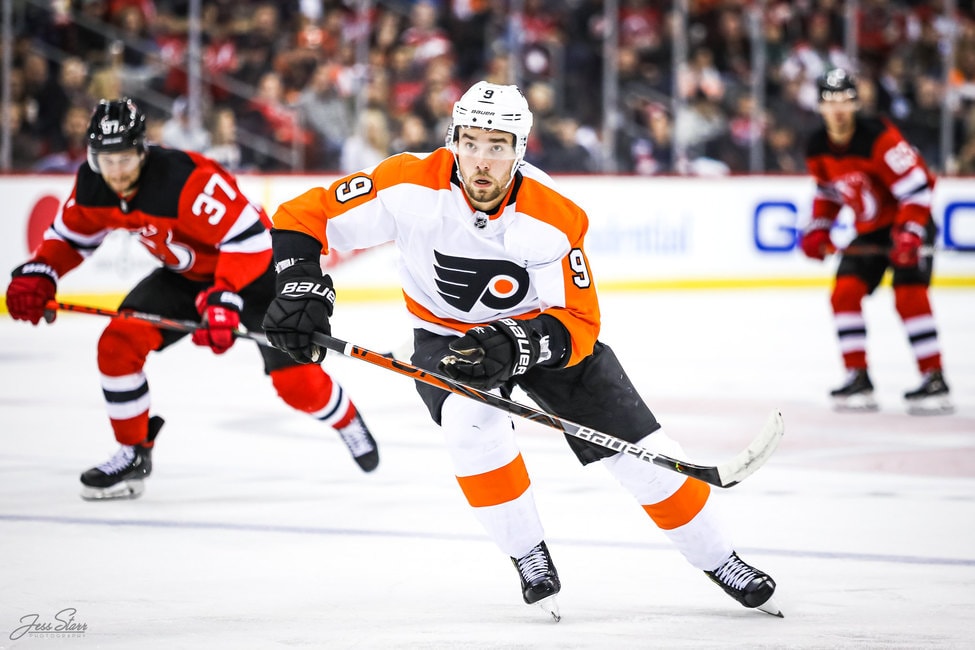 Perhaps the biggest improvement will be the welcomed return of Zach Werenski, who missed the majority of last season with a shoulder injury. Getting their number one defenseman back is huge and will instantly improve their outlook. While Werenski is known for his offensive abilities, he is equally reliable in his own zone.
Improving the D core will improve the outlook for GA/G. Finishing in the bottom three the last three seasons will not be acceptable, with Werenski back and two big offseason additions. While it will likely take time to find pairings that jive and build chemistry amongst the personnel, there is no reason to stay in the basement any longer defensively. I think the Blue Jackets have addressed an important aspect of the GA/G stat with their D core.
Rising Tide Lifts All Boats
Despite the fact that I believe Merzlikins will have a bounce-back year, it is true that improving the D core also helps the goaltending situation. With key players out and less depth defensively, Merzlikins and others have been asked to carry more than their fair share over the past few years. While this can work for short spurts, it is not sustainable. This is evidenced by the numbers the Blue Jackets goalies have posted over the past couple of seasons — which have been, for the most part, sub .920 save percentage and over 3.00 GAA.
Related: Blue Jackets Need a Breakout Season From Kent Johnson
---
Latest News & Highlights
---
Kekalainen also hired former NHL goaltender Niklas Backstrom as the new goalie coach for the red, white and blue. This fresh perspective will help the goalies improve their play over the course of the next season. The fact that Backstrom has worked with the team in other capacities, including as a development coach, means there is some familiarity there. This should provide some comfort initially, but when a new coach like this comes in, players are eager to prove themselves and show they can be relied upon. I expect to see the best from both Merzlikins and his partner Daniil Tarasov.
Prime Years for Blue Jackets Core
Improved D core, re-energized goaltending situation, what else? Let's talk about the Blue Jackets' core and where they are from a career standpoint. Captain Boone Jenner, alternate captains Johnny Gaudreau and Sean Kuraly, and goaltender Merzlikins are all 30 years old this year. Severson is 29, and Werenski, another alternate captain, is 26, along with Provorov. Forwards Jack Roslovic and Patrik Laine are 26 and 25, respectively. While there are younger guys not mentioned here that will have big roles, that's essentially the core of this team.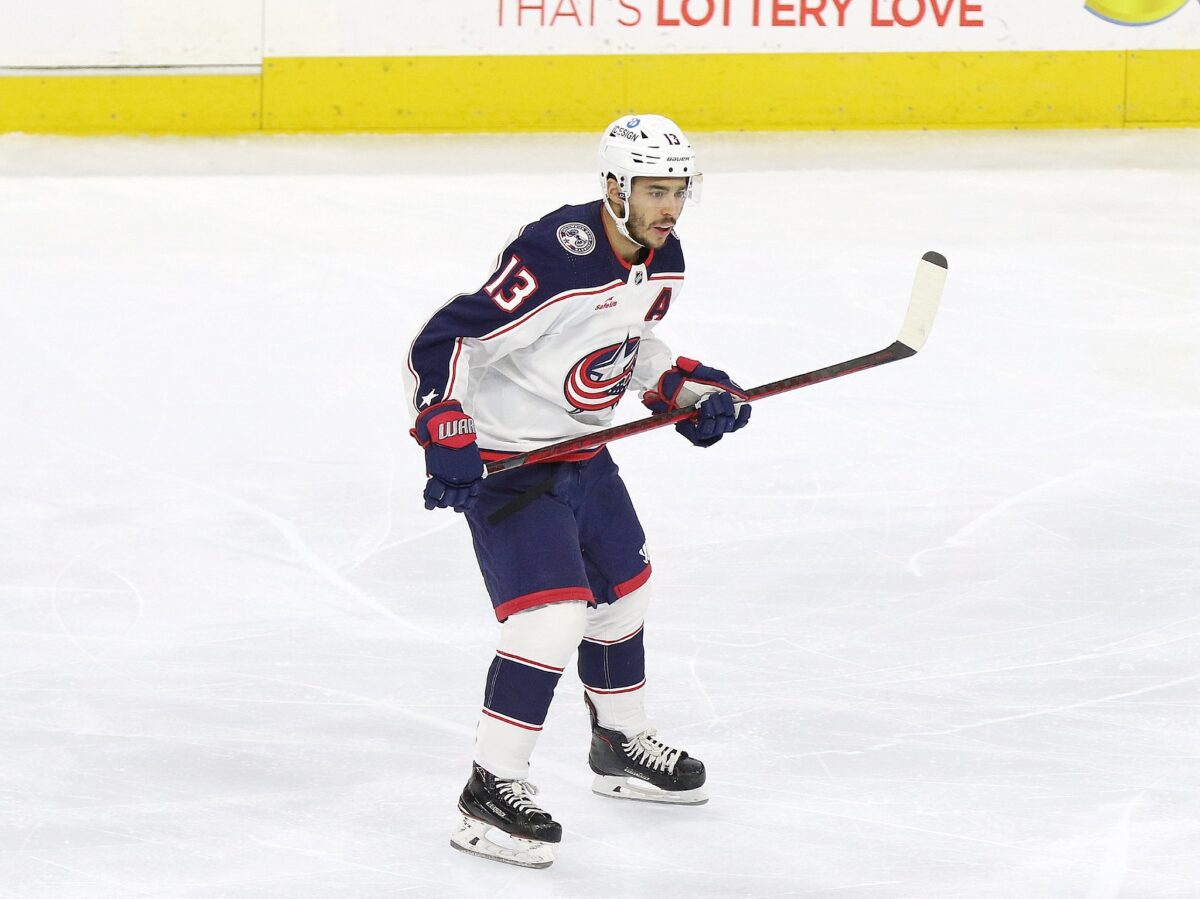 All these guys are in their prime years right now, roughly between 25-30. Once these older guys hit 32 and onward, they will be nearing the end of their careers, and while they may still play, their roles will likely diminish over time. This is all to say that the Blue Jackets have a core group in the prime of their careers who don't want to waste their best years not playing in the postseason. This is not to say that desire automatically equals success, but think of a team with a very young core — in their early 20s, let's say. While their drive to win may be there, they know that for the time being, they still have a good four to five years before they're approaching their prime years. There's always next year, essentially.
For the Blue Jackets' core, "there's always next year" won't be true for much longer. They will need to achieve success in the regular season in order to compete in the playoffs during their prime. Guys like Gaudreau, Kuraly, Severson and Laine have been involved with playoff runs on other teams. Their windows are slowly closing, and the drive to get back to the playoffs will be high for these core guys.
New Coach on the Block
As we all know by now, Mike Babcock will be behind the bench this year. No matter your feelings about him, his teams are successful. His career record sits at 700-418-183 (W-L-T), along with winning one Stanley Cup. His teams are known to play a possession-first game that prioritizes skill over physicality. This style of play was evident with Babcock's Detroit Red Wings in the mid-2000s, as well as the Toronto Maple Leafs after that.
Regardless of career accolades, a new coach brings renewed hope for success. Players generally respond positively to the new voice and change of perspective, no matter how beloved the former coach was. The biggest thing for any new coach is to show the players you're there to help them and the team get better. Build credibility through your actions, not just your words.
Luckily for Babcock, when you have his resumé, it provides instant credibility. While he will have to "earn his stripes" and prove himself to the Blue Jackets veterans, he's got a leg up already. He should have no problem getting the Blue Jackets working towards a common goal and employing every man to achieve success within the organization's desired structure.
Combine all of these factors together: improved D core, a fresh outlook for goaltending, a hungry core in the prime of their careers, and a new coach with a proven record of success, and you get a recipe for postseason hockey returning to Columbus for the first time since 2019-20.
---

---