In this latest edition of Boston Bruins News & Rumors, Jake DeBrusk shared his thoughts on contract extension talks with the Bruins. In other news, Bruins head coach Jim Montgomery spoke with reporters about the club's approach for the captaincy this campaign. Meanwhile, the Bruins have had interest in two Calgary Flames players this offseason, but a trade between the clubs is unlikely to occur right now. Let's discuss all of this and more in today's Bruins News & Rumors column.
DeBrusk's Approach to Extension Talks
DeBrusk has made it known that he wants to stay with the Bruins past this season rather than test the free-agent market. Yet, it appears that the Bruins and DeBrusk are not very close to getting a contract extension finalized. Here is what the 2015 first-round pick said to reporters, including Boston Hockey Now, while at the Boston Bruins Foundation's 20th annual golf tournament earlier this week:
"I'm approaching it just getting ready for game 1. Getting my game ready, and I guess when it comes to contract talks, it's one of those things where you need two sides to tango, and if it happens, it happens. But it's one of those things where it's obviously not my main focus, but it's going to be a big year for our team in general, and I know that if I'm doing my part and having success with production and certain things that will help our team. So, I think it goes hand in hand, and it's one of those things that I'm just ready to get the season started. I'm excited for it, and it's just about staying healthy."

Jake DeBrusk – National Hockey Now
It is good to hear that DeBrusk is more focused on the season than his contract talks. However, based on his comments, it seems that the Bruins have not been too active about getting an extension done with him just yet. We will need to wait and see if things heat up between the two parties during the season.
Montgomery Confirms Bruins Will Have Captain in 2023-24
Montgomery also spoke with reporters at the golf tournament. When asked about what the Bruins are planning to do about a captain this season, here is what the 2022-23 Jack Adams Award winner had to say:
"I think we are trending in the right direction towards having someone be our captain [this season]. We've had internal conversations, and I think decisions will be made. I don't know if there's a timeline on that yet. We have enough real good leaders where we could have a captain that would be leading us."

Jim Montgomery
When thinking of Bruins captain candidates, there are two who stand out – Brad Marchand and Charlie McAvoy. Marchand has spent his entire 14-year NHL career with the club and is one of the only members left from the 2011 Stanley Cup roster. McAvoy, on the other hand, has become a big leader on the Bruins' blue line over the years and would be a long-term answer for the role.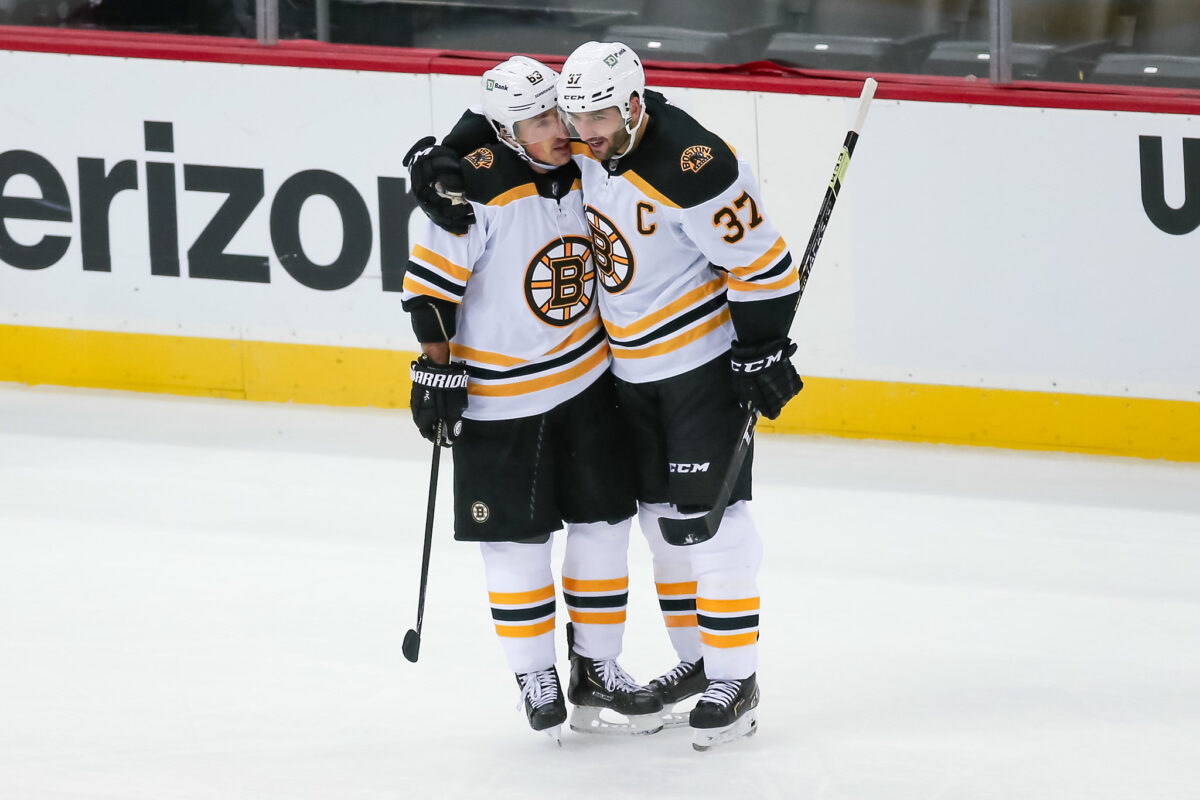 Some potential other candidates include David Pastrnak, Charlie Coyle, and Brandon Carlo. Pastrnak is the club's top star, while Coyle and Carlo have sported the 'A' on their jerseys over the years.
Bruins Interested in Lindholm & Hanifin, Trade Unlikely Now
Per Boston Hockey Now's Jimmy Murphy, Bruins general manager (GM) Don Sweeney has expressed interest in Elias Lindholm and Noah Hanifin this offseason, but a trade between the two clubs is unlikely at this juncture. Murphy noted that this is because both Lindholm and Hanifin recently told reporters that they are open to signing extensions.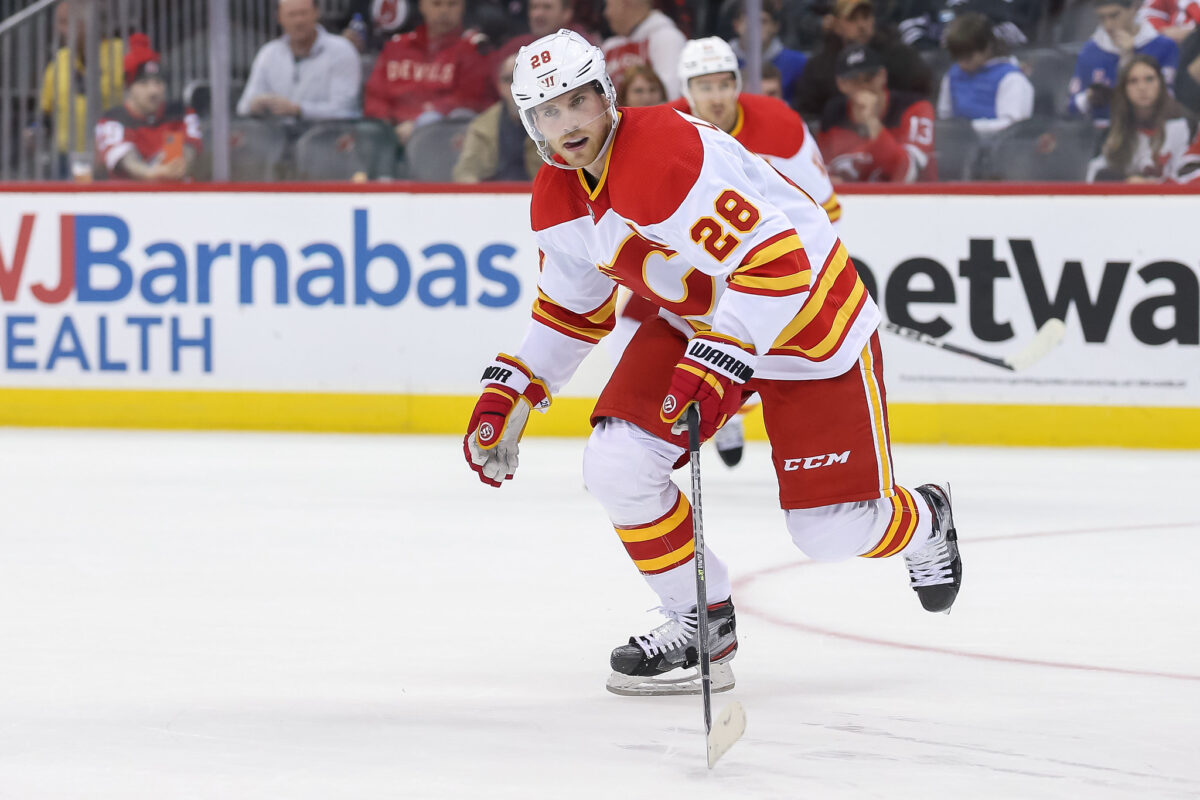 Out of the pair, hearing Hanifin is open to an extension is more surprising. This is because there were multiple reports earlier this offseason saying that the Massachusetts native was not open to re-signing with the Flames. However, he also is in no rush to ink a new deal with the Flames, as he wants to see how this campaign goes for them first.
Related: Bruins News & Rumors: Historic 100, Stamkos & Kessel
---
Latest News & Highlights
---
As for Lindholm, he would have been an excellent addition to the Bruins' lineup for the start of the season, especially with the retirements of Patrice Bergeron and David Krejci. However, if an extension does not materialize and the Flames find themselves out of the playoff picture around the deadline, that could open the door to a potential trade.
Bruins Jersey Reveal Coming This Weekend
The Bruins are set to wear new jerseys for their Centennial season, and on Saturday (Sep. 16), they will officially be revealed. The team has already revealed the logo for the campaign, and it is going to be great to see what the finished product will be. Stay tuned for the official reveal. They should be excellent jerseys for your collection.