Montreal Canadiens general manager Kent Hughes has been with the Habs for a little more than a year, over which time he's established himself as a fairly shrewd GM. Things can obviously change, as GMs are effectively hired only to be eventually fired, but there's at least reason to be (cautiously) optimistic ahead of his second trade deadline in 2023.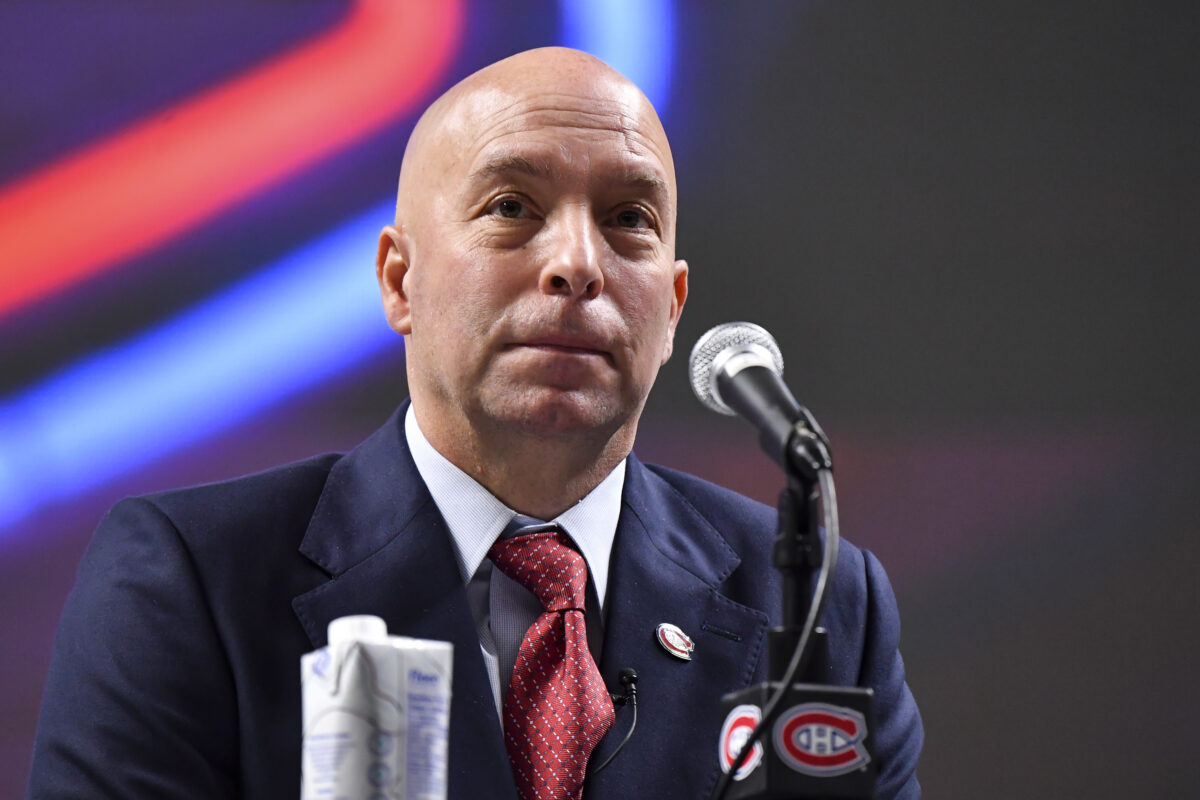 No, Hughes realistically may not hit it out of the park like he did last season. Fans should temper their expectations based on how the Canadiens are undeniable sellers in the midst of a clear-cut rebuild, with futures likely harder to come by ahead of the 2023 NHL Entry Draft.
Related: Expectations for Canadiens GM Hughes Heightened for 2023 Deadline
Even so, based on the trades Hughes has already made, he's impressively got a few veteran tricks up his sleeve, even if he's just out of his rookie season. Here are the top five:
5. Getting Mike Matheson for Jeff Petry
There should be little doubt the Canadiens downgraded on Jeff Petry, an arguable No. 1 defenseman, getting Mike Matheson, who's more of a second-pairing one, in exchange. On top of that, by trading Petry, a left-handed defenseman, for Matheson, a rightie, Hughes left the right relatively bare, while adding to a side rife with up-and-coming prospects like Kaiden Guhle, Jordan Harris and Arber Xhekaj.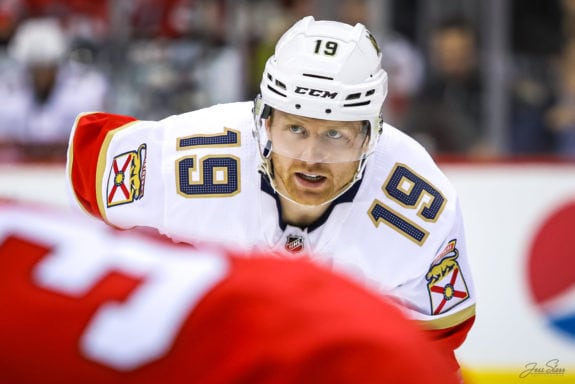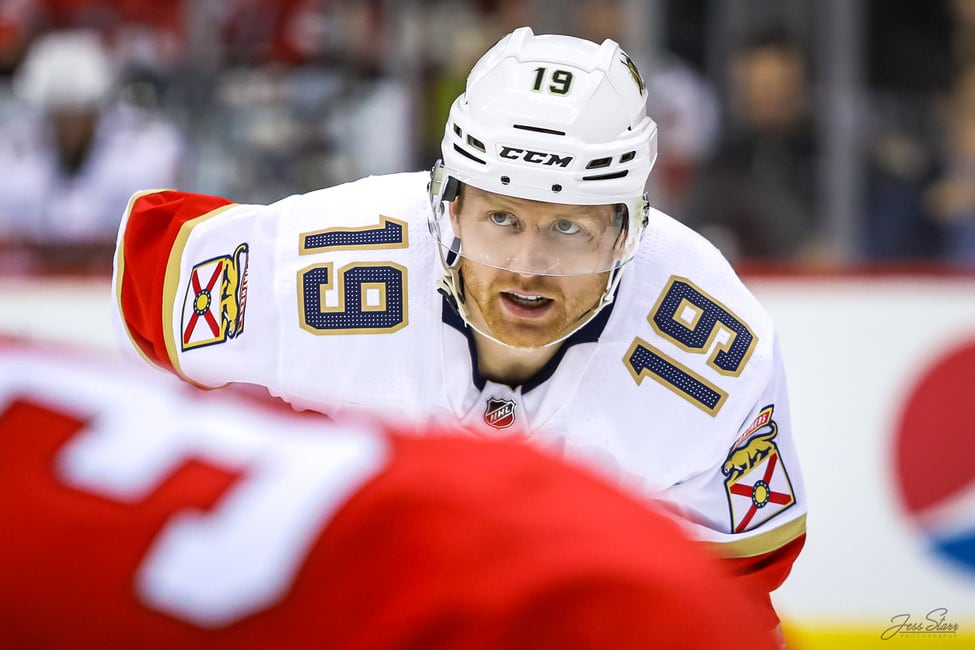 However, Hughes did get younger by six years and a bit, which should serve the rebuild well. Plus, there's little denying, even if Hughes also gave up Ryan Poehling in the deal with the Pittsburgh Penguins (also getting a 2023 fourth-round pick), he did about as well as he possibly could.
After all, Petry had requested a trade and had just put together his worst statistical season in eight total with the Canadiens (at 34 years of age), with a contract that featured a fair cap hit of $6.25 million that was nonetheless less than ideal under the circumstances. All that to say, overall circumstances weren't exactly in Hughes' favor. While Matheson has yet to completely pan out, playing just 17 games due to injury, for Hughes to get as much as he did is a show of great patience on the GM's part.
4. Justin Barron for Artturi Lehkonen
In contrast to with Petry, the Canadiens didn't have to trade forward Artturi Lehkonen. He was only going to be a restricted free agent, albeit one who re-signed with the Colorado Avalanche for $4.5 million per season, which is probably more than the Canadiens would have earmarked for the versatile winger's services.
Even so, you're talking about a forward who was only 26 at the time and was on the verge of setting new career highs in goals and points… two marks he's similarly on the verge of shattering again in 2022-23, with 15 goals and 34 points in 46 games so far. Hughes would have found a way to pay him, considering he did go on to acquire Sean Monahan's $6.375 million contract for nothing. So, why does this trade make the list?
---
Latest News & Highlight
---
Well, for starters, it's worth pointing out it wouldn't have had this writer stuck to a top three. For Hughes' single season on the books, that would have made more sense (and less work). Nevertheless, the deal made sense in its own right, based on the return.
Whereas Hughes failed to get what he needed when he traded Petry the following summer, getting an admittedly unproven Justin Barron (and a 2024 second-round pick) for Lehkonen helped flesh out the organization's depth on the aforementioned right side on defense. In contrast, the Habs have way too many wingers, to the point Lehkonen was rarely getting looks in the top six, playing primarily with Jake Evans and Joel Armia, even with the Habs leading the league in man-games lost to a record-breaking extent.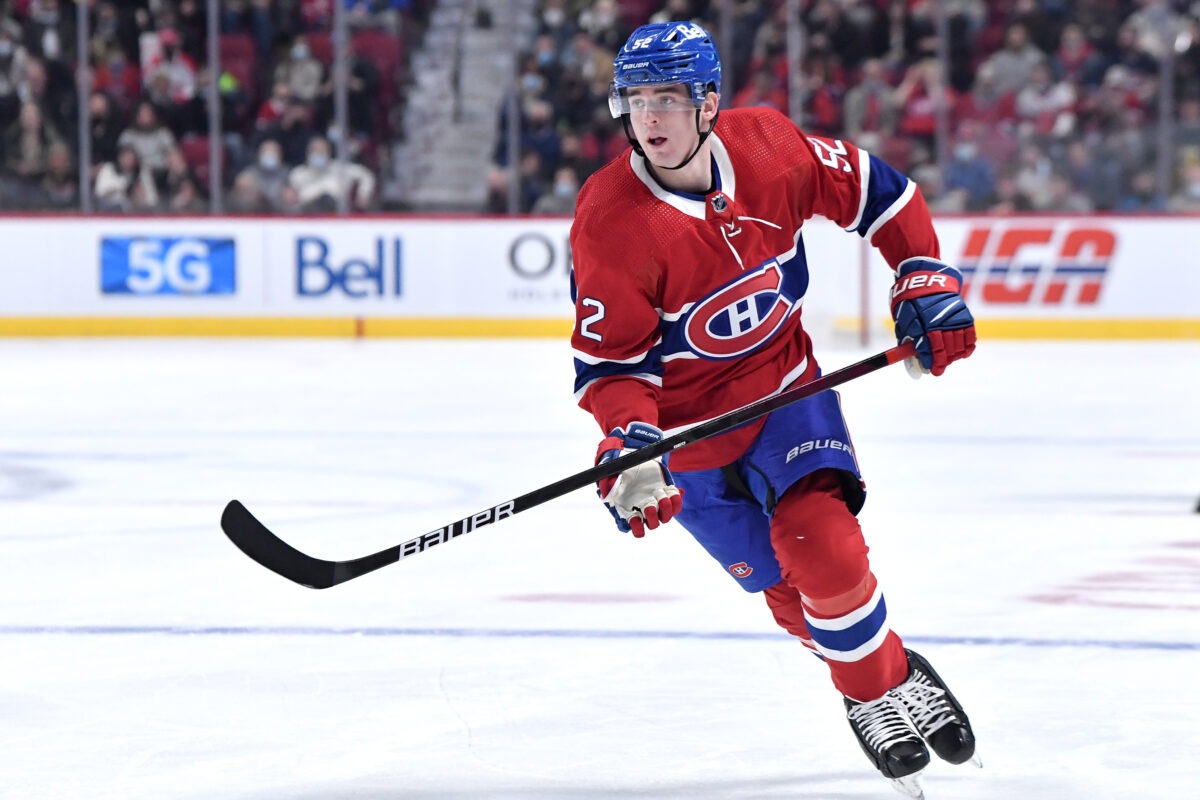 As a former first-round pick (25th overall in 2020), Barron is still just 21 with plenty of offensive upside. He may not be a blue-chip prospect, in the truest sense of the term, but he's the best prospect at the position the Canadiens could have gotten from the Avalanche, and one who can realistically grow into the empty skates left by Petry. He may not, but many prospects don't. That doesn't stop GMs from trading for them, when they're rebuilding. And that's where the Canadiens are right now.
3. Kirby Dach for Alexander Romanov
Full disclosure: This is officially two trades in one. Hughes first traded defenseman Alexander Romanov to the New York Islanders (with a 2022 fourth-round pick) for the 13th-overall pick at the 2022 NHL Entry Draft. He then traded that pick to the Chicago Blackhawks for Kirby Dach, making it technically a three-team trade.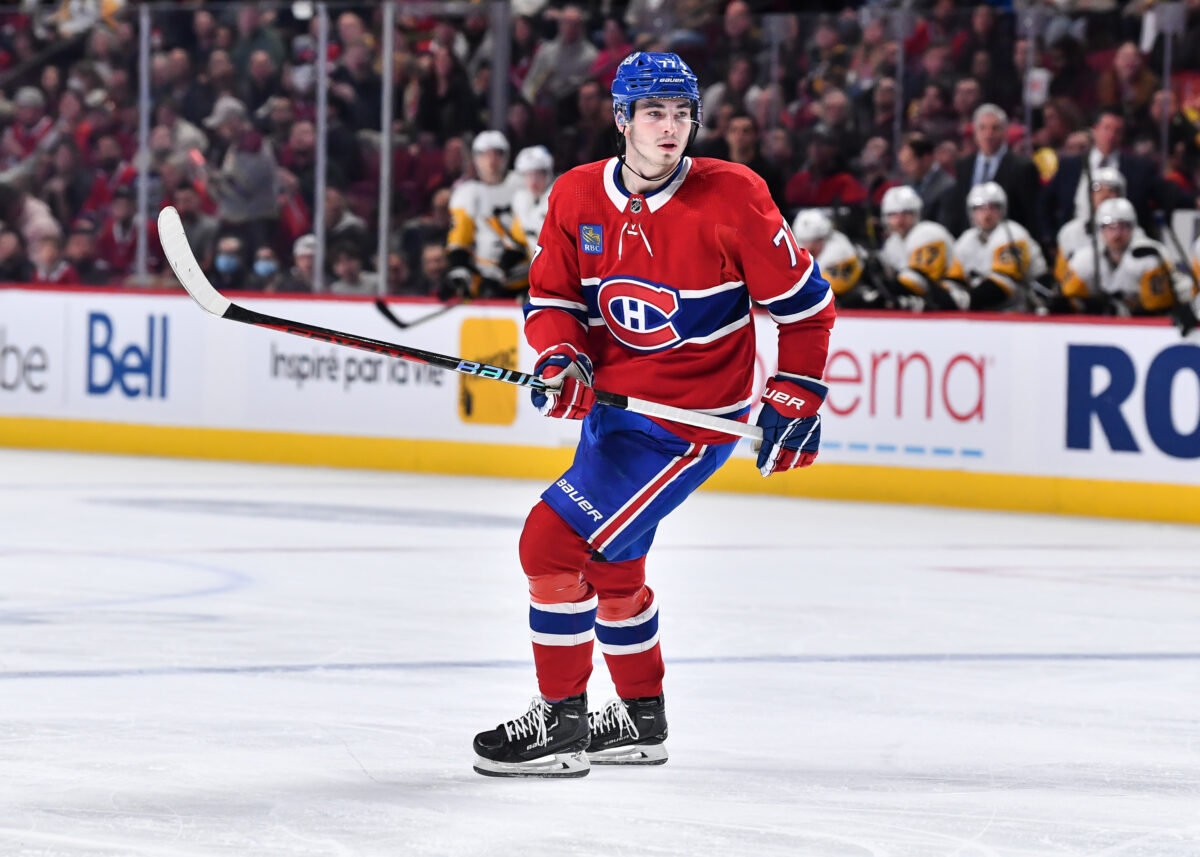 Whereas the above trade for Barron made the list where it did because of its promise for the future, the Dach acquisition places higher because it's already paying dividends. If Dach, a 22-year-old former third-overall pick (2019), had just perfectly complemented Nick Suzuki and Cole Caufield on the first line, like he did to start the 2022-23 season, helping to set a franchise record in the process, it would be a start.
However, as it happens, Monahan, a fellow center, got injured in early December, prompting Dach to get pushed into playing the position with increased regularity. Dach has started to come into his own playing down the middle, which is where he was acquired to play, in theory behind Suzuki in the No. 2 slot. He's impressed all the while, helping Hughes to fill an all-important hole he had in his lineup, all according to plan.
2. 2023 First-Round Pick for Ben Chiarot
Defenseman Ben Chiarot is meanwhile an example of a redundancy, as another left-handed defenseman, one who was miscast into playing on the top pairing for a large portion of his Canadiens tenure. As a pending unrestricted free agent at last season's deadline, who went on to sign with the Detroit Red Wings, Chiarot was on his way out, one way or another.
Chiarot was of course likely to test the market anyway. However, re-signing him, as alluded to at the top of this section, would have been a mistake, especially seeing as, as a stay-at-home defenseman, he didn't seem to fit with Hughes' offensive-minded vision for the team. So, getting something for Chiarot, anything at all, was the way to go. Getting as much as the Canadiens did from the Florida Panthers: prospect Ty Smilanic, a 2022 fourth-round pick and a 2023 first-round pick? Clearly a best-case scenario.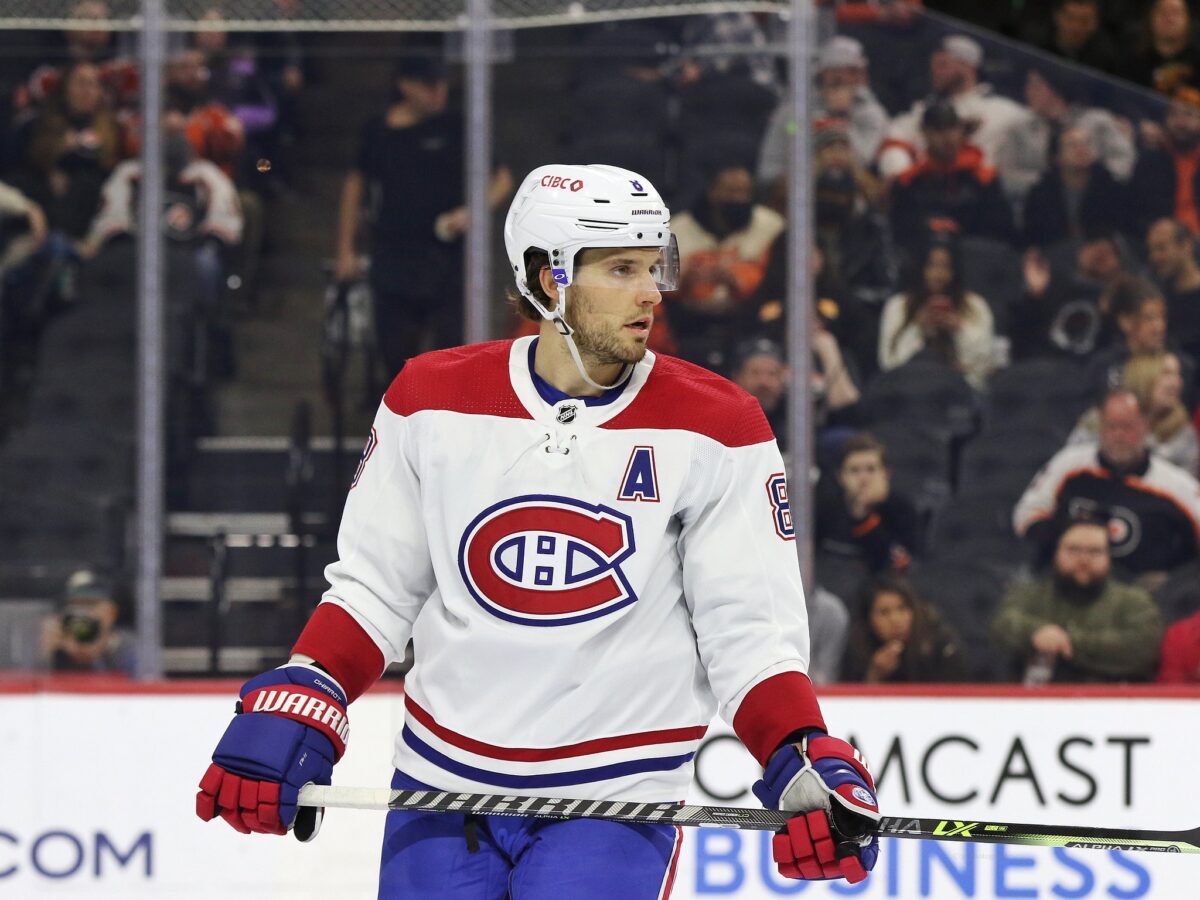 More than that, with the Panthers far from locks to make the playoffs in 2023, the pick has the potential to seriously accelerate Hughes' rebuild, with the upcoming Draft being as deep as it is. So, if the goal of a trade is to get more (a potential franchise-altering talent… plus other assets) than you're giving up (a player with only the fourth-most minutes among Panthers defensemen last season), this one has to rank right up there… and it does at No. 2 on this list.
1. Sean Monahan for… Nothing
Now, the first-round pick the Canadiens got for Monahan (meaning to take on his contract so that the Calgary Flames could sign Nazem Kadri) may not be in 2023. That's kind of beside the point, though.
The actual point is Hughes was able to use the cap space from Carey Price going on long-term injured reserve in arguably the wisest way possible. Effectively acknowledging to anyone willing to read between the lines that 2022-23 was destined to be a rebuild year, Hughes didn't go out and acquire a replacement goalie or a star player. He instead used the space to take on the final year under contract of an unwanted former star hampered by injuries over the last few seasons, getting the aforementioned pick as a favor.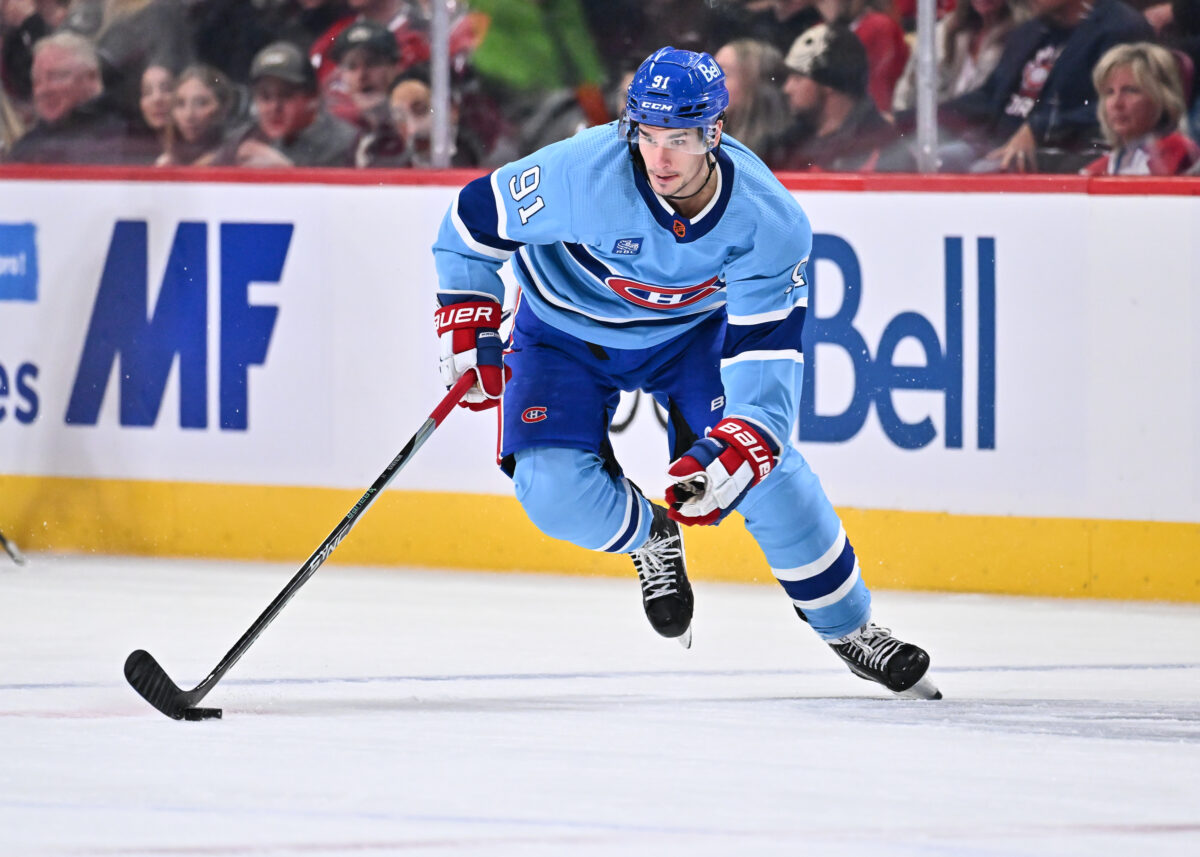 What's more impressive is there was always a chance Monahan, who was coming off surgery, was in line for a rebound season of sorts after scoring just 99 points in 185 games over the previous three seasons. However, considering Hughes already secured a first-round pick in the transaction and he logically wasn't counting on competing this season anyway, it's hard to qualify it all as a gamble on his part.
It's more accurate to say Monahan producing like he did to start the season, with 17 points in 25 games, all the while providing veteran leadership in the locker room and faceoff-taking ability down the middle, was gravy. Whatever Hughes presumably gets in exchange at the upcoming trade deadline? Ditto.
Considering Monahan is injured right now, there is a chance Hughes fails to get much if anything at all, but another first-round pick should not be out of the question if Monahan gets healthy in time. Even if such a scenario fails to materialize, it's hard to blame Hughes, as he's the one who put the Canadiens in the position to capitalize to that degree in the first place. As this list proves, it's clearly not a fluke, giving Habs fans hope he can pull another rabbit out of his hat come the March 3 trade deadline.