Montreal Canadiens forward Sean Monahan has made general manager Kent Hughes look like a genius up to this point. Habs fans are hoping the trend continues at the trade deadline, when Monahan could fetch a veritable haul as a low-risk middle-six center with experience, scoring talent and faceoff ability.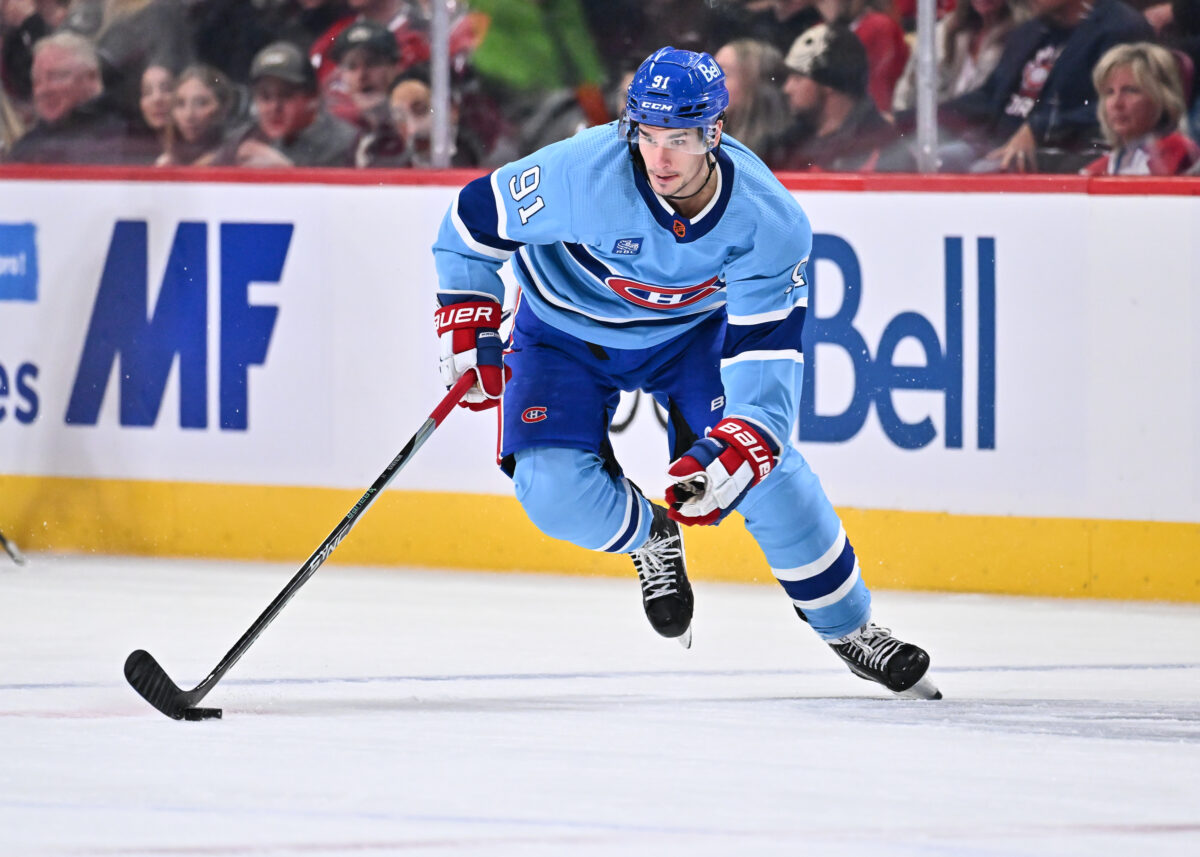 Remember, Hughes acquired Monahan from the Calgary Flames for a first-round pick, meaning he took Monahan and his unwanted contract off the Flames' hands for a conditional first-round pick of theirs. Monahan's value has only increased to the point the unrestricted free agent has even gotten some suggesting the Canadiens should re-sign him.
Objectively speaking that's a bad idea, considering Monahan's age and injury history. So, Hughes should probably take this opportunity to shop him on the open market, with the Colorado Avalanche, with whom Hughes is already familiar following the Artturi Lehkonen trade last deadline, reportedly being a good fit.
However, even if the Avalanche have a need, it takes two to tango. After the Canadiens addressed a top need by getting right-handed defenseman Justin Barron from the Avs (for Lehkonen last season), what else would be on their wish list? Here are the top five (realistic) Avs assets that might get Hughes on the phone:
5. Alex Newhook (C)
If this were just a Canadiens wish list of Avalanche prospects, center Alex Newhook would be at the top However, it's a list of assets the Canadiens could realistically get in a trade with the Avs for Monahan. As a result, Newhook takes Spot No. 5, almost as a formality, because it's incredibly unlikely he's even available.
Related: Colorado Avalanche Top 5 Prospects for the 2022-23 Season
To be perfectly honest, Newhook doesn't even qualify as a prospect anymore, having established himself as a permanent member of the roster. He played in 71 games during the 2021-22 regular season (12 in the playoffs). He's played in 47 so far this one, having scored 11 goals and 19 points.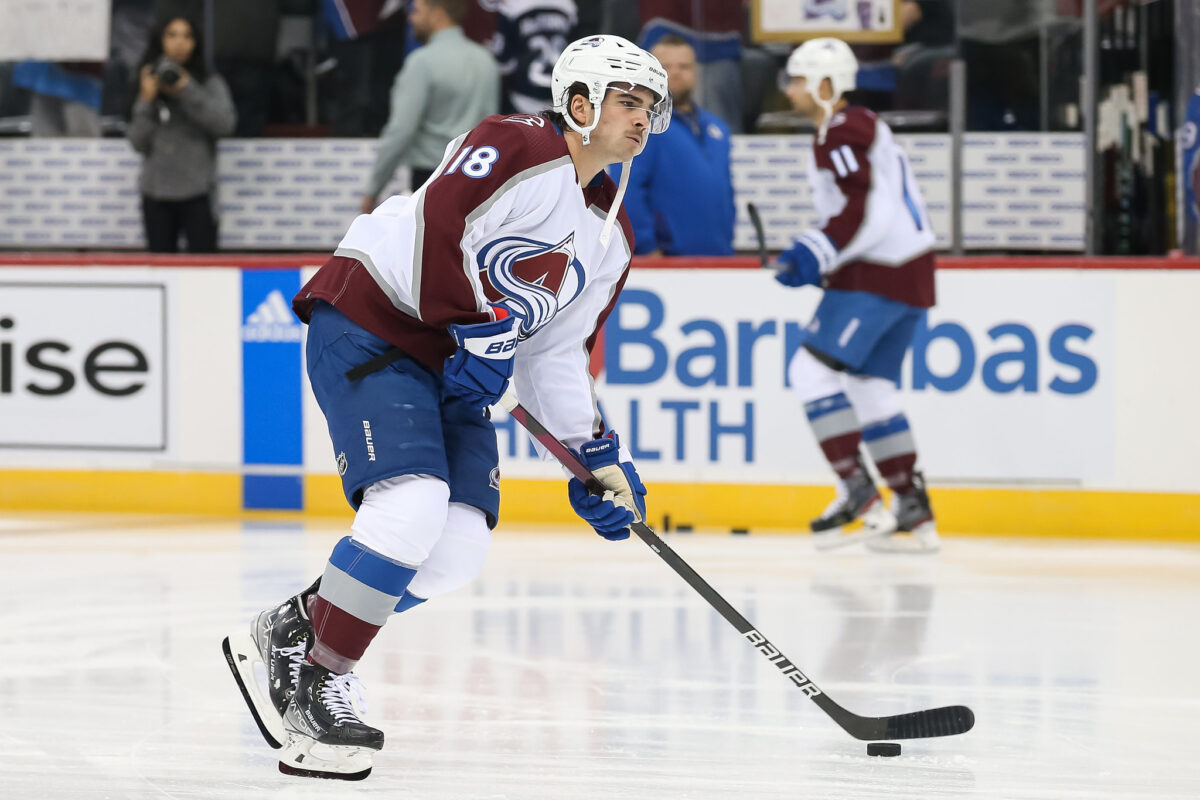 It's a relatively modest point total. However, the 22-year-old, 16th-overall pick in 2019 has nowhere to go but up in terms of production, especially since he's getting the eighth-most amount of ice time per game among Avs forwards (14:59). It's nevertheless a sign he figures prominently in the Avalanche's future plans.
If the Avalanche are looking for added depth at center by acquiring Monahan for the playoffs, it makes no sense that they'd trade away some in exchange, especially if it comes in the form of Newhook, who has immense potential. He's a pipe dream for Habs fans.
4. Jean-Luc Foudy (C)
If the Canadiens do want to add to their depth down the middle, Jean-Luc Foudy would be more of a realistic option. The 20-year-old has offensive upside as a third-round pick in 2020, who has 27 points in 32 American Hockey League (AHL) games this season (none in nine NHL contests).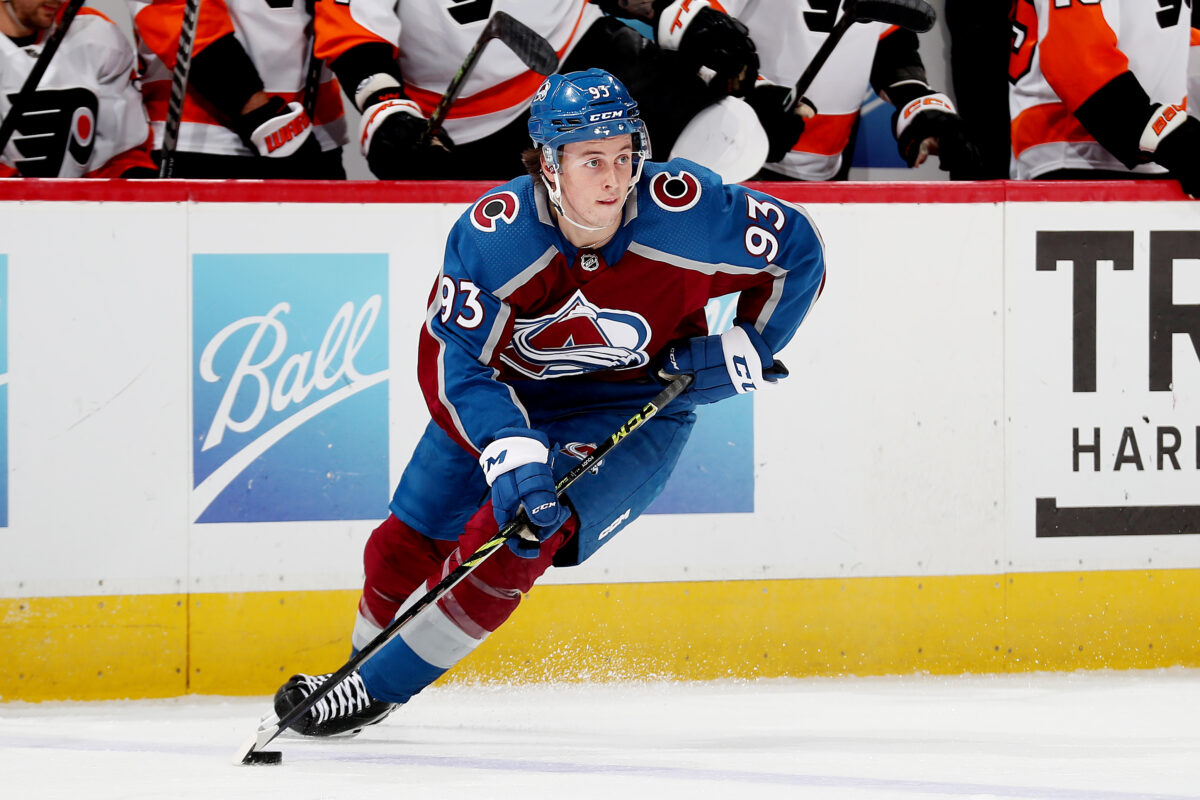 Needless to say, his inclusion on this list is not just due to his Francophone first name. To anyone suggesting he's made the cut simply to help the Habs meet some kind of unofficial quota of local talent, he's originally from Scarborough, Ontario and his brother is Columbus Blue Jackets forward Liam. He'd be more likely to have made the cut on the off chance Hughes is a Star Trek fan enamored with that first name of his for a very different reason. As it stands, Foudy makes the cut on merit alone.
If the Canadiens were (emphasis on were) going specifically for French-speaking talent in the Avs system, the logical choice would probably be right-winger Alex Beaucage. However, the 21-year-old Trois-Rivieres native hasn't produced as expected in the AHL, reportedly having struggled with the pace of the game.
---
Latest News & Highlights
---
Beaucage (6-foot-1, 192 pounds) is bigger than Foudy (5-foot-11, 177 pounds). However, if you're giving up Monahan, arguably your biggest trade chip, you're looking for someone who's shown as much semblance of success playing professional hockey as possible.
A point in Beaucage's favor is his position. The Canadiens have incredible depth at center, organizationally speaking. Their prospect pipeline at right wing isn't as packed. Even so, it's not the Habs' biggest need. That's in net.
3. Justus Annunen (G)
The top goalie in the Avalanche system is 22-year-old Finn Justus Annunen. He's impressed with the Colorado Eagles in the AHL this season, with a 2.47 goals-against average (GAA) and .913 save percentage (SV%), going 14-6-3.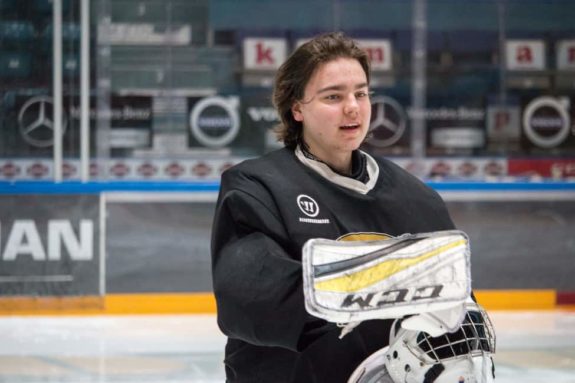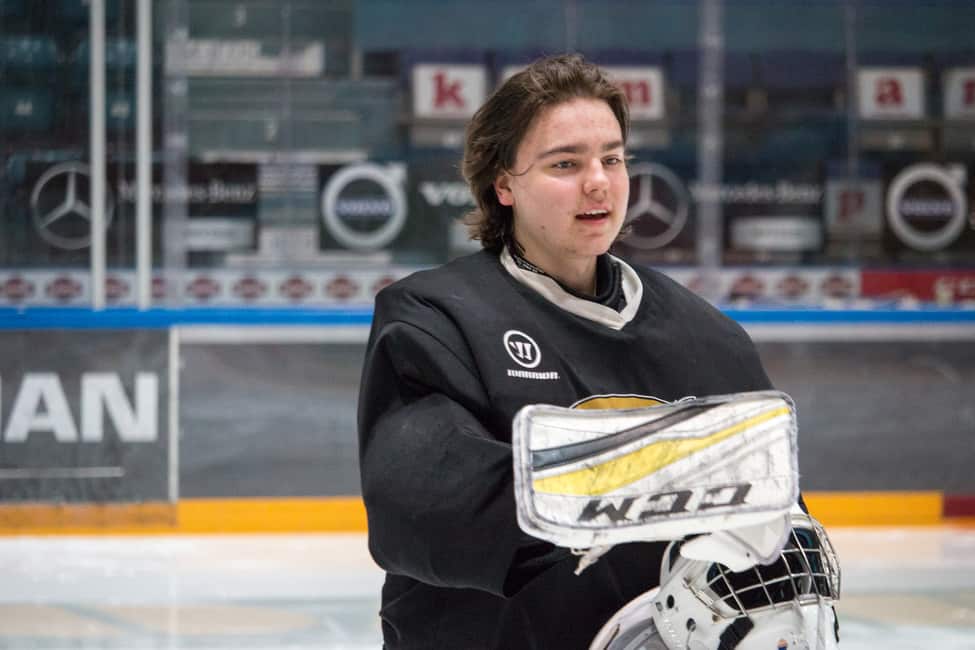 In contrast, Canadiens goalie Cayden Primeau has disappointed with the Laval Rocket, following an impressive playoff run last spring. He's got a 3.47 GAA to go along with an .893 SV% and 4-6-5 record. So, it's far from a certainty Primeau pans out as the Habs' next starting goalie.
Granted, Annunen is an uncertainty too. However, he's at least trending higher, with impressive size (6-foot-4, 210 pounds) reminiscent of Carey Price. While there's no replacing Price based on his elite play and overall worth to the organization, the Canadiens do need to address the hole he left in net, with an eventual starter. It may still be Primeau. It could be Annunen.
2. Oskar Olausson (LW)
Oskar Olausson may not be the bluest-chip prospect, but he is arguably the top one in the Avalanche system. The 20-year-old Swedish winger got drafted at No. 28 at the 2021 NHL Entry Draft and projects as a two-way, top-six forward.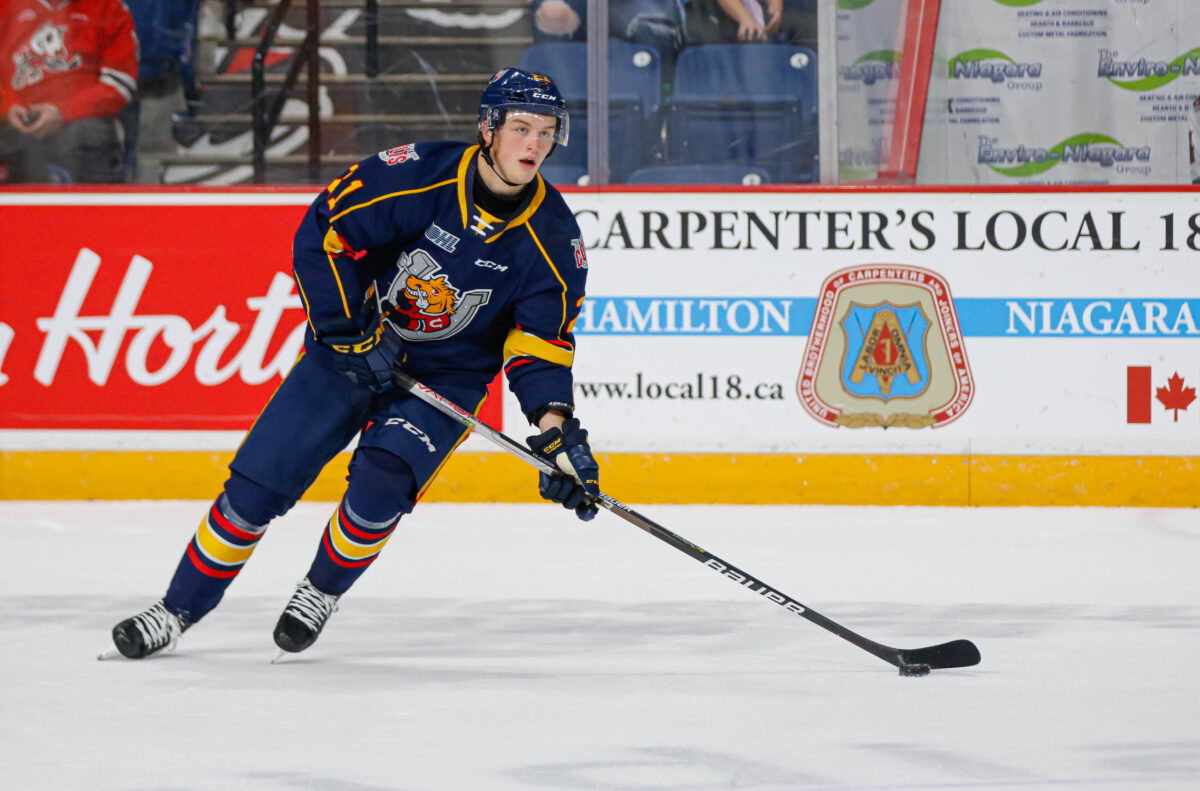 Olausson may not be the sexiest option, but, when you're dealing with the Avalanche, a team that just won the Stanley Cup with plenty of young talent already on the roster, there aren't many worthwhile alternatives. Case in point, the Avalanche's farm system is ranked fairly low and understandably so.
However, if it's an Avalanche prospect going to the Canadiens, you'd have to think above all else Hughes would have his sights set on Olausson. The question then becomes does it have to be a prospect?
When it comes to drafting, one generally accepted strategy is to draft the best player available and just trade them as an asset later on if necessary. That really only works if that players fills a need on the team with which you're trading. If you're the Canadiens, you shouldn't just trade for the best player available just to trade them again later on. And, while Olausson could be useful, this is probably a case of the Canadiens preferring to call their own shot at the 2023 Draft.
1. 2023 Avalanche First-Round Pick
Hughes has made it clear he wouldn't mind a third 2023 first-round pick (on top of his own and the Florida Panthers', which he got in exchange for Ben Chiarot last season). And Monahan should be enough to secure it.
The only issue is the Canadiens would be acquiring the Avs' first-round pick, when they're coming off a Stanley Cup victory. After the Tampa Bay Lightning won two straight Cups, reaching the Final a third straight time only to lose to the Avs last season, if you're Hughes you're realizing it's possible the hypothetical pick ends up being (very) late. That first-round pick could end up being more like a second.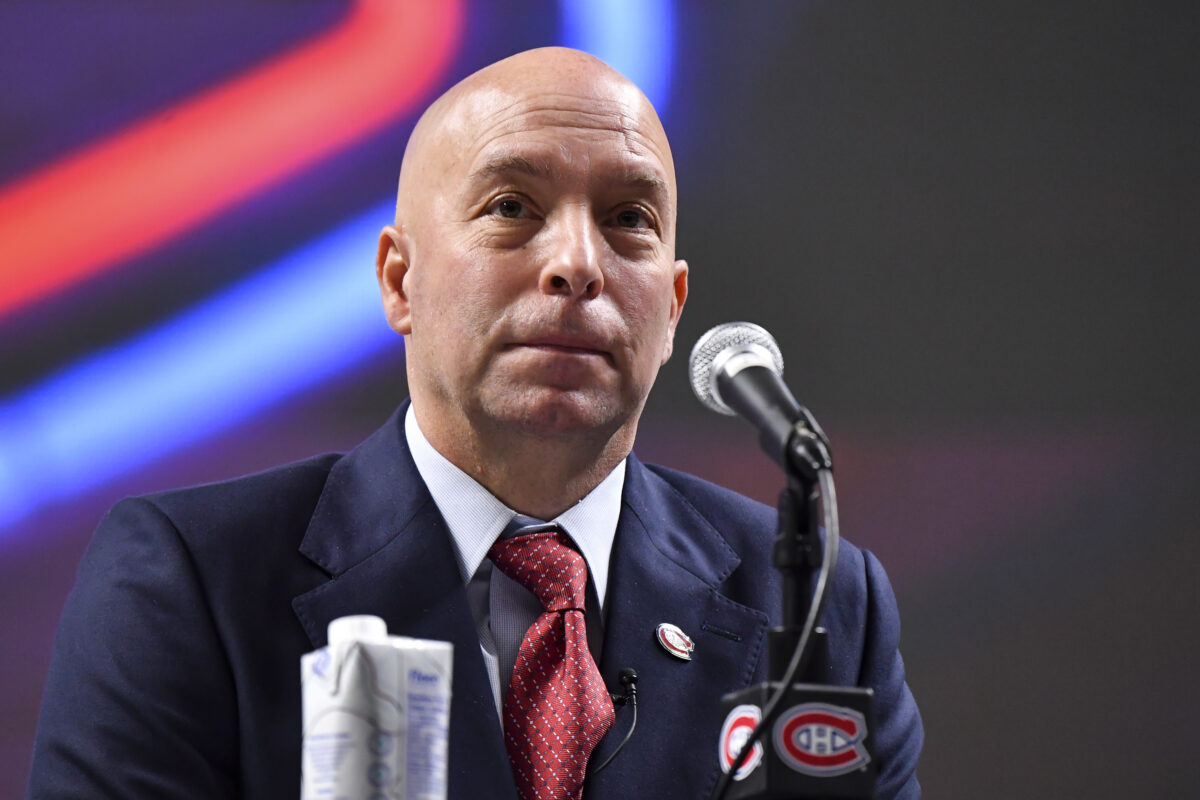 Your only consolation is the realistic notion lightning won't strike twice, pun intended. Of course, to a degree, the Canadiens can't afford to be picky. Other centers projected to be in play include Bo Horvat, Jonathan Toews and Ryan O'Reilly.
Monahan probably ranks as the fourth-best option, so the Habs aren't exactly in a position to dictate the market. If the Canadiens find a taker for Monahan, the return is almost secondary. No, the Canadiens won't just take anything for him and justifiably so, but they won't be asking for the moon either, especially considering Monahan is only expected to return from injury after the All-Star Game.
There are no guarantees Monahan stays healthy. So, to a degree, if you're Hughes, you're simply grateful to get something. If it does end up being a first-round pick, even a late one, that's still a massive haul, as you'll have effectively gotten two relatively high picks for nothing. That's the only way to look at it, Monahan as the gift that keeps on giving.