Heading into the 2018-19 campaign, Edmonton Oilers head coach Todd McLellan had to know he was on borrowed time and that time finally came to an end earlier today. With his team struggling to the degree it has since the calendar flipped to November, no one could have been surprised with today's announcement but the fact the organization decided to hire Ken Hitchcock certainly cut many off guard.
Sounds like another coach casualty as sources suggest Ken Hitchcock is replacing Todd Mclellan on the Oilers bench.

— Darren Dreger (@DarrenDreger) November 20, 2018
However, upon closer examination, it might just be the perfect fit for all parties involved. Depending on what side of the fence one lands on, bringing Hitchcock on board looks to be more a move made by Bob Nicholson, as opposed to Peter Chiarelli, and that makes perfect sense.  The head coach may have been the first to go but the general manager could not be on a thinner patch of ice as this season moves along.
McLellan Was Always Going To Be First To Go
As was the case with his decision to hire Chiarelli, Nicholson had a pre-existing relationship with his new head coach via Hockey Canada and obviously trusts him. Add that to Hitchcock's well-known interest in having always wanted to coach the Oilers and the fact Edmonton is his hometown, he loves the city and everything about it, and suddenly the hire looks less and less as though it came out of left field.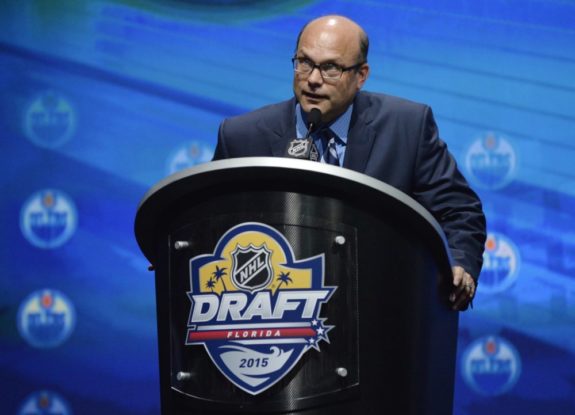 The other important piece of the puzzle we have to keep in mind, Hitchcock was signed on until the end of the season when the organization will be "re-evaluating" what direction they will be going come next season. In other words, you are officially on the clock Mr Chiarelli and if you have any hope of keeping your job, this team had better make the playoffs and at least reach the second round.
Related: Todd McLellan: Coaching Lessons in How to Get Fired
Make no mistake, this was move made to salvage this season and not much else. If not for the Pacific Division being as terrible as it is, chances are we would be talking about a complete house cleaning but those are the breaks. Not so good for McLellan but a fortunate one for Chiarelli. Now it comes down to whether or not the new guy can come in and pick up the pieces to get this group back to the playoffs.
It's Playoffs or Bust for the Oilers
For anyone who is familiar with Hitchcock's style of coaching, he tends to be a defence-first coach who likes to employ a hard forecheck and those are two areas in which this group has struggled with for what feels like an eternity. Though many of the players on the Oilers roster may not have a defence-first mentality, in order for this to have any hope of working they are all going to have to buy-in. It's going to be all about structure, structure and more structure.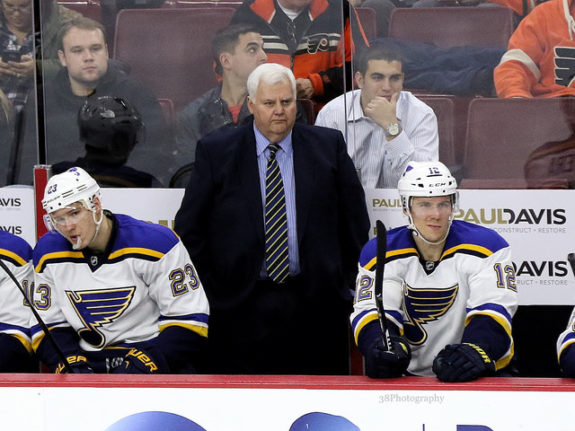 By no means is that to suggest we will see the likes of Connor McDavid and Leon Draisaitl becomes defensive stalwarts but the rest of this group is going to have to start contributing something to help this team get over the hump. There have been far too many passengers in this lineup through the team's first 20 games and it needs to change. For me, it has less to do with effort and more to do with contributing something but continuing to be non-factors can't happen.
The other interesting aspect in all of this will be to see how Hitchcock approaches the Oilers prospects. Chances are we will see both Jesse Puljujarvi and Kailer Yamamoto resurface in in the coming weeks and where they will be slotted in the lineup will be rather telling. After all, the 66-year-old has always been viewed as more of a veteran players coach, who has shown little time for mistakes being made by younger players.
Related: Time for Oilers to Go with Draisaitl and Nugent-Hopkins
In his defence, that approach did seem to soften, at least to a degree, during his last few pitstops and that theme will need to continue in Edmonton. With that said, where Player A ends up as opposed to Player B is really secondary. Again, the reason for this move wasn't to help develop the kids, it was made with only one thing in mind and the only way the Edmonton Oilers get there is by winning hockey games and that will be Ken Hitchcock's primary concern.