– Your Weekly Fantasy Hockey Breakdown
Each Monday, we'll take a look at the past week in fantasy hockey. Specifically, we'll dive into which players are heating up, which players are cooling down, players to target on the waiver wire, and an update on fantasy-relevant injuries. From week to week, a lot can change in a player's fantasy outlook due to line combinations, injuries, or just a simple tweak in their game and we will have you covered.
Trending Up
Sebastian Aho – CAR (LW)
It took awhile, but Sebastian Aho finally notched his first goal of the season on Nov. 13, and it appeared to have ignited him in a big way. The second-year star has rattled off nine points (four goals, five assists) in his last four games, four of which came on the man-advantage.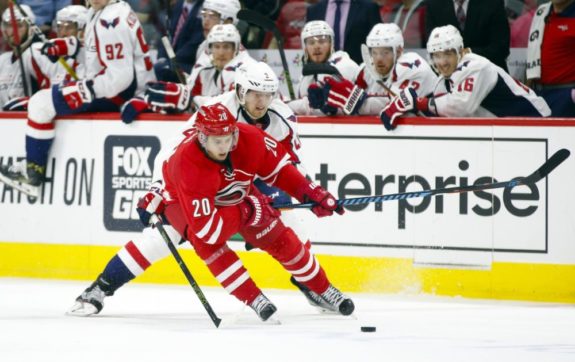 The Hurricanes have been finding the back of the net more often of late, with their power play also clicking. Aho has locked into a role on the first line and top power play unit, and is up to 17 points through 19 games on the season, so start him with confidence.
Dylan Larkin – DET (C/LW)
With another seven points (two goals, five assists) in his past six games, Dylan Larkin has been a model of consistency this season. He continues to be used in all situations of the game, and remains the clear-cut second-line centerman. The youngster is now up to 20 points in 21 games this season and appears to be in line for a career-best year. If you own him, make him a permanent fixture in your lineup for the remainder of the season.
Paul Stastny – STL (C)
After struggling through a bit of a dry spell with only one point in six games, Paul Stastny has bounced back in a big way of late, tallying six points (zero goals, six assists) in his last three games. His start to the season, and this current outburst of points, is a reminder of what he's capable of. There's likely to be dry spells throughout the season given his special teams role being limited to the second power play unit, but it's hard to sit him when he responds with runs like this.
Related: How the Blues Win the Central
Trending Down
Brent Burns – SJS (D)
If there was an award for biggest fantasy hockey disappointment, Brent Burns would be leading the race. He's currently on a run of seven straight games without a single point, and just seven assists for the entire season. Not exactly what his owners had in mind given his high draft position.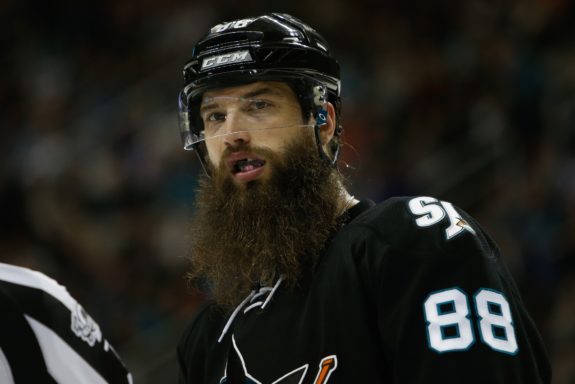 He's coming off back-to-back seasons with 75-plus points, including 29 goals last season, so his abysmal totals for this season are undoubtedly frustrating for owners. He continues to rack up shots-on-goal, so it's only a matter of time before he gets it going, but don't expect the same production from the past two seasons.
Matt Duchene – OTT (C/LW)
Fantasy owners of Matt Duchene were hoping his trade to the Ottawa Senators would help ignite his production this season. Five games into his tenure with the Senators, though, he's yet to record a single point, stretching his current drought to just two points in his last 10 games.
His struggles in his new home aren't for a lack of trying though, as he's racked up 21 shots in five games. He's being given every opportunity to produce, playing on the top power play unit and second line with Bobby Ryan, so it's only a matter of time before he begins making his owners smile again. But until the points start to come, there's better options out there to start in his place.
Brandon Saad – CHI (LW/RW)
The nightmare that is Brandon Saad's current slump continues. After jumping out to an impressive eight points in six games in his return to the Chicago Blackhawks, his fantasy owners were licking their chops at the draft bargain they had. Since then, it's been nothing but disappointment.
His current run of just one point in 10 games makes him impossible to trust. He's currently still playing on the first line, as well as the second power play unit, so he's likely to rebound in the near future. But until then, it's best to lower your expectations in a big way.
Related – Brandon Saad: Five Quick Facts
Waiver Wire Targets
Mikko Rantanen – COL (RW – 49% owned)
This is the third week in a row Mikko Rantanen has been listed here, and for good reason. The second-year winger continues to produce at a high level, with his season totals now sitting at 17 points (six goals, 11 assists) through 19 games.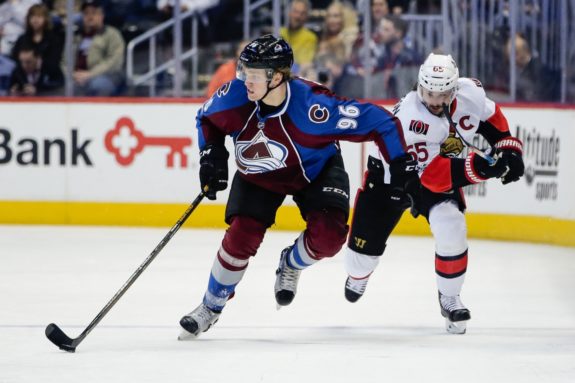 He continues to play on the top line and top power play unit with Nathan MacKinnon and Gabriel Landeskog, who are also having productive seasons. Rantanen can now be considered a must-own in every league, and a must-start in most leagues. If he's still available in your league, don't hesitate to grab him.
Gabriel Landeskog – COL (LW – 44% owned)
A beneficiary of Rantanen's superb season, and vice versa, Landeskog is having an amazing bounce-back campaign from last season's disappointment. He's now up to 15 points (eight goals, seven assists) through 18 games this season, and is seeing heavy minutes on the top power play unit, He's appeared to have returned to his form from two years ago, and should be owned in all leagues. Be sure to pick him up, if he's still available, and reap the rewards.
Mathew Barzal – NYI (C – 42% owned)
After being listed here last week, Mathew Barzal continues to prove his fantasy worth. The rookie is now up to a stunning 19 points (four goals, 15 assists) in 20 games, and showing no signs of slowing down. He's thriving on the second line between Alan Quine and Jordan Eberle, and sees valuable minutes on the first power play unit with John Tavares. Barzal is here to stay, and if he's still free in your league, he needs to be added.
Mattias Ekholm – NSH (D – 38% owned)
The Nashville Predators are rolling along quite nicely of late, and so is Mattias Ekholm's fantasy value. He's taking full advantage of playing alongside Roman Josi on the top pairing, posting a respectable 12 points (four goals, eight assists) through 19 games. He's also locked in quarterbacking the second power play unit. Fantasy points are hard to come by from defenders, so if you're in need of a defenseman and Ekholm's available, don't hesitate to add him.
Teuvo Teravainen – CAR (C/LW/RW – 30% owned)
A name that's been floating around a lot lately in the fantasy hockey world is Teuvo Teravainen — and for good reason. The young forward is on pace to smash his career-highs in all categories, currently sitting at 19 points (eight goals, 11 assists) in 19 games. He's being relied on heavily by the Hurricanes, playing big minutes on the top line and top power play unit. There are no signs of him slowing down, so he's now a must-own.
Related: Hurricanes' Peters Weathers "Fire" Storm
Injury Updates
Cam Fowler – ANA (Knee)
After suffering a knee injury Oct. 20, Fowler practiced with the team on Saturday, and is now expected to return at some point this week.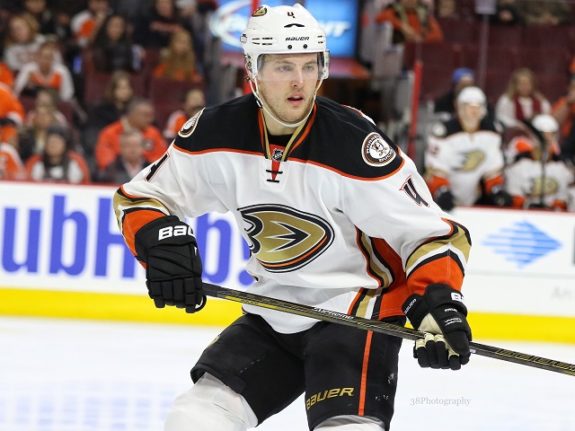 Jeff Carter – LAK (Ankle)
After being cut by a skate in the LA Kings game on Oct. 18, Carter is expected to miss 6-8 weeks.
Bobby Ryan – OTT (Finger)
Ryan returned to action Nov. 16 against the Pittsburgh Penguins.
Andre Burakovsky – WAS (Thumb)
Burakovsky is expected to miss 6-8 weeks after suffering a broken thumb in the Washington Capitals game on Oct. 21.
Ryan Getzlaf – ANA (Upper Body)
Getzlaf was placed on I.R. Tuesday after suffering an upper-body injury Oct. 29. He underwent surgery to repair his zygomatic bone and is expected to miss up to two months.
David Backes – BOS (Surgery)
As of Nov. 1, Backes will miss at least the next eight weeks after undergoing diverticulitis surgery.
Rasmus Ristolainen – BUF (Upper Body)
Ristolainen was placed on IR Nov. 11 and is now considered week-to-week with no official timetable for a return.
Ryan Kesler – ANA (Hip)
Kesler remains on track to return around Christmas time.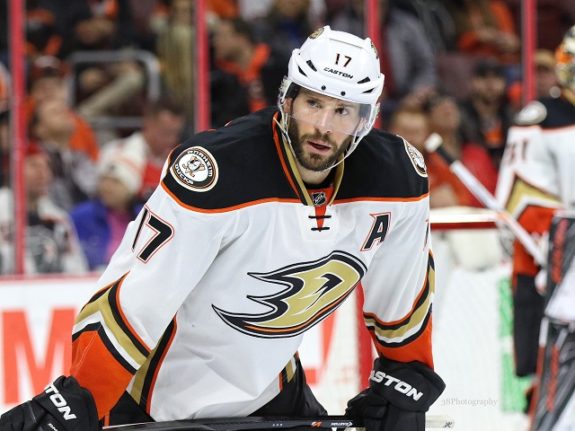 David Krejci – BOS  (Back)
Krejci returned to the lineup Nov. 16 against the Los Angeles Kings.
Justin Abdelkader – DET (Face)
Abdelkader only missed one game with a fractured cheekbone and returned to the lineup Nov. 15 against the Calgary Flames.
Charlie Coyle – MIN (Leg)
Coyle suffered a fractured fibula Oct. 12 and his expected return is early December. He skated with his teammates recently, but is no closer to a return.
Zach Parise – MIN (Back)
Parise underwent successful back surgery on Oct. 24 but is expected to be sidelined at least two months.
Carey Price – MON (Lower Body)
Price was placed on IR Nov. 10 with no official return date set. However, there have still been no indications his injury is long-term.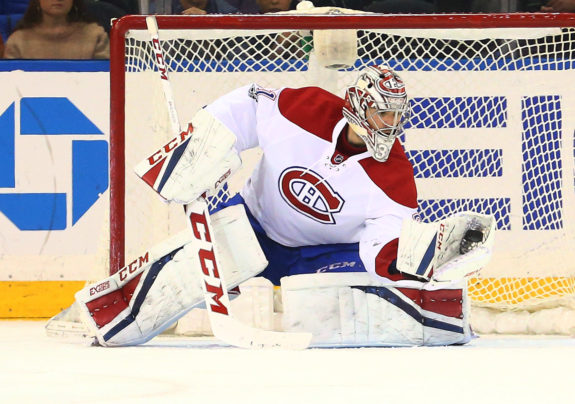 Scott Hartnell – NSH (Undisclosed Injury)
Hartnell is expected to miss 3-5 weeks with a lower body injury suffered Nov. 11 against the Pittsburgh Penguins.
Marcus Johansson – NJD (Concussion)
Johansson suffered a concussion Nov. 1 against the Vancouver Canucks and was placed on IR Nov. 9.
Zack Smith – OTT (Thumb)
Smith suffered a dislocated thumb on Nov. 10 against the Ottawa Senators and is expected to miss three weeks.
Auston Matthews – TOR (Undisclosed Injury)
Matthews returned to the Maple Leafs lineup Saturday versus the Montreal Canadiens, and tallied two goals in his return.
Marc-Andre Fleury – VGK (Concussion)
Fleury suffered a concussion back on Oct. 13 and still has no official return date. He did manage to put in some on-ice work on Nov. 8, so certainly trending in the right direction.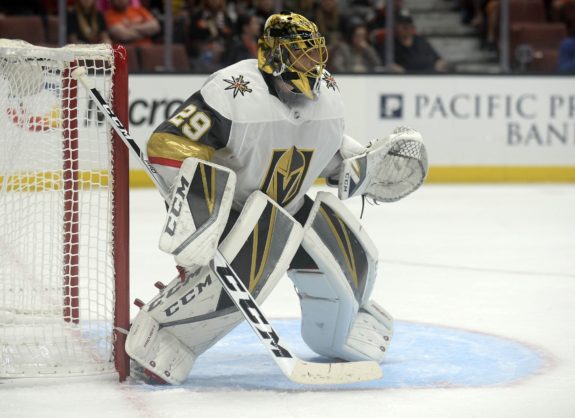 Mathieu Perreault – WPG (Lower Body)
Perreault returned to the lineup Nov. 16 against the Philadelphia Flyers.
Brad Marchand – BOS (Undisclosed Injury)
Marchand was banged up in the Nov. 11 contest against the Toronto Maple Leafs. He was placed on IR Nov. 16. No details have been released of a potential return date.
Related: Bruins Trade Options Limited
Torey Krug – BOS (Upper Body)
Krug is considered day-to-day after suffering an upper body injury Nov. 15 against the Anaheim Ducks. The ailment is not expected to keep him out long.
Artturi Lehkonen – MON (Lower Body)
Lehkonen was placed on IR Nov. 18 after suffering a lower body injury Nov. 11 against the Buffalo Sabres. No timetable has been set for his return.