The Game of Numbers is an exclusive THW series looking at upcoming milestones around the NHL. Each team will be looked at individually in three parts – individual player milestones, franchise player milestones, and players that rank in the top 100 in NHL history in any big statistical category.
When you think about history in hockey, one of the franchises that has to come to mind is the Montreal Canadiens. Of course, the Canadiens organization still holds the record for most Stanley Cups by a single franchise with 24 – and have been around a long time to accomplish that feat.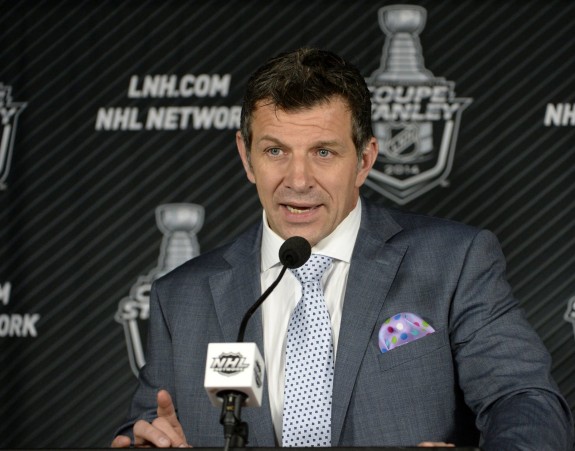 With that, players come through historical organizations in the hopes of leaving their mark in such a memorable city such as Montreal. While the team hasn't won a Cup since the mid-90s, the way general manager Marc Bergevin has rebuilt the club will certainly factor into future successes of the team. But with success comes stability – players wanting to play for that club and having the wherewithal to persevere for their mates.
While the current Canadiens roster has a lot of youthful talent, they do have a veteran presence that holds that team together as well.
Montreal Canadiens Individual Milestones
While Bergevin is building with Carey Price as his centrepiece to success, players like Tomas Plekanec and Max Pacioretty have found a way of becoming staples in the Montreal lineup. While simultaneously helping their club in garnering respect around the league as one of the better franchises in the Eastern Conference, those two players – along with others – have found ways of increasing their personal marks as well.
Games Played:
1,000 games played: Manny Malhotra (988)
600 games played: Tom Gilbert (584)
400 games played: Max Pacioretty (387), P.K. Subban (352)
200 games played: Brendan Gallagher (193), Drayson Bowman (180), Alex Galchenyuk (179), Brian Flynn (164)
100 games played: Michael Bournival (90), Nathan Beaulieu (76)
Goals:
200 goals: Tomas Plekanec (195)
100 goals: P.A. Parenteau (79), David Desharnais (61), Lars Eller (55), P.K. Subban (54), Brendan Gallagher (53)
Assists:
600 assists: Sergei Gonchar (590)
400 assists: Andrei Markov (377)
300 assists: Tomas Plekanec (289)
200 assists: Manny Malhotra (178), Tom Gilbert (172), P.K. Subban (163)
100 assists: Mike Weaver (89), Lars Eller (67), Brandon Prust (65), Torrey Mitchell (62), Alex Galchenyuk (57), Jeff Petry (57), Brendan Gallagher (56)
Points:
500 points: Tomas Plekanec (484), Andrei Markov (483)
300 points: Manny Malhotra (294), Max Pacioretty (272)
100 points: Alex Galchenyuk (98), Mike Weaver (97), Jeff Petry (74), Dale Weise (55)
Montreal Canadiens Franchise Milestones
Imagine finding your name among some of hockey's greatest of all-time. Playing on a club like Montreal – a club with that much history – some players have had the opportunity to climb the all-time franchise ranks. They've placed their names among Canadiens lore – alongside names like Guy Lafleur, Jean Beliveau and Maurice Richard. Others continue to rise those particular ladders in search of a spot in Montreal history.
Games Played:
Andrei Markov (833) needs 12 games played to pass Ralph Backstrom (844) for 17th on the team's all-time list.
Carey Price (424) needs 127 games played to pass Patrick Roy (551) for 2nd on the team's all-time goalie list.
Assists:
Andrei Markov (377) needs 12 assists to pass Bernie Geoffrion (388) for 11th on the team's all-time list.
Powerplay Goals:
Andrei Markov (55) needs 3 powerplay goals to pass Guy Lapointe (57) for 8th on the team's all-time list.
Tomas Plekanec (45) needs 2 powerplay goals to pass Mario Tremblay (46) for 18th on the team's all-time list.
Game-Winning Goals:
Tomas Plekanec (30) needs 3 game-winning goals to pass Yvon Lambert (32) for 12th on the team's all-time list.
Max Pacioretty (26) needs 1 game-winning goal to pass Shayne Corson (26) for 16th on the team's all-time list.
Wins:
Carey Price (216) needs 43 wins to pass Ken Dryden (258) for 3rd on the team's all-time list.
Shutouts:
Carey Price (32) needs 3 shutouts to pass Bill Durnan (34) for 4th on the team's all-time list.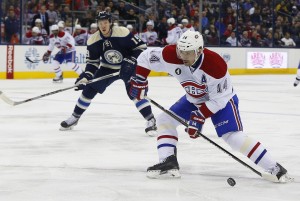 'Top 100' Milestones
Arguably one of the more underrated defensemen over his career in the NHL, Sergei Gonchar has built quite a reputation for himself based solely on his numbers. While some may not realize it, the former first-round pick has had quite the professional career finding his way to a spot among the games greatest.
Gonchar (1,300) needs 15 games played to pass Bobby Holik (1,314) for 56th on the NHL's all-time list.
Gonchar (590) needs 1 assist to pass Doug Wilson and Dave Keon (590) for 83rd on the NHL's all-time list.
One of the game's best two-way forwards, Tomas Plekanec is an important piece of the Canadiens lineup and has been for years. A leader amongst the youth, the 32-year-old helps out however he can while he's on the ice – including playing a big role on the penalty kill.
Plekanec (18) needs 1 shorthanded goal to pass Marco Sturm, Brent Sutter, Trevor Linden, Doug Gilmour and Mark Recchi (18) for 84th on the NHL's all-time list.
Easily one of the best goalies in the game today, Carey Price is poised and routine when it comes to making saves in the Montreal net. At 27, the former first-round pick has lived up to expectations even measuring up to a former Habs goaltender in Patrick Roy.
Price (424) needs 1 game played to pass Chuck Rayner (424) for 85th on the NHL's all-time list.
Price (216) needs 3 wins to pass Arturs Irbe (218) for 64th on the NHL's all-time list.
Price (32) needs 1 shutout to pass Eddie Johnston and Felix Potvin (32) for 53rd on the NHL's all-time list.
More from the 'Game of Numbers' series:
Eastern Conference: BOS | BUF | CAR | CLB | DET | FLA | MTL | NJD | NYI | NYR | OTT | PHI | PIT | TBL | TOR | WSH
Western Conference: ANA | ARZ | CAL | CHI | COL | DAL | EDM | LAK | MIN | NSH | SJS | STL | VAN | WPG
NOTE: The 'Game of Numbers' series is subject to updates as the 2014-15 season progresses. Individual marks will only appear if the player is within 50 of the specific statistical milestone, while franchise marks only recognize the top 20 in club history.
For more, follow Andrew on Twitter at @AndrewGForbes or his THW column at @Tape2TapeTHW.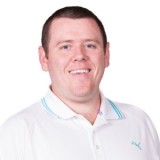 Andrew is in his 8th year reporting for The Hockey Writers covering the Toronto Maple Leafs. He began his broadcasting with CBC's Hockey Night in Canada team as well as being part of their coverage of the 2014 Winter Olympic Games in Sochi. He's the former play-by-play voice of the London Jr. Knights for Rogers TV and currently hosts the Sticks in the 6ix podcast. You can follow him on Twitter at @AndrewGForbes.