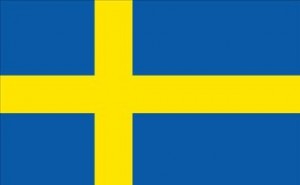 Sweden consistently sends high-quality hockey teams to all international tournaments they participate in. Whether it's the Olympics, World Championships, or the World Juniors, they're teams always push for a medal. This year's World Junior team may not be as high-profile as teams they've had in past years, but there is still a lot of talent, and plenty of goal-scoring ability. There is a legitimate chance that Sweden could surprise everyone, and push their way into a medal game. Team Sweden finished in fourth place last year, after falling to Team USA in the bronze medal game. They're expected to finish in a similar position once again, as Canada, Russia, and the U.S are the favourites to win the medals. However, like all Swedish teams, there are still players worth keeping an eye on.
Forwards
Team Sweden will be sending many draft-eligible forwards to this year's tournament. The best of their draft-eligible forward talent is Filip Forsberg, who plays for Leskands IF in the Allvenskan ( the second highest-level of Swedish ice hockey league after Elitserien). Some believe that Forsberg could be selected in the top five picks of the 2012 NHL Draft. A dynamic skater with fantastic offensive talents, Filip Forsberg is a star on the rise in Sweden. Forsberg is an offensive threat on the ice who has a quick shot, crisp passes and soft hands. He wasn't thought of as a first-round pick until earlier this year, after he had a stellar breakout performance for Sweden at the Under-18 tournament. As of right now, he's virtually a lock to go in the top ten. Both Pontus Aberg and Sebastian Collberg are also draft-eligible. Sebastian Collberg is a small winger, but he really makes up for it with his high skill level. Collberg specializes in moving around the perimeter of the opposing teams zone, and he's able to do that because of his great agility. He's also able to use his speed to get through larger defenseman as well, and that'll really help him on North American ice.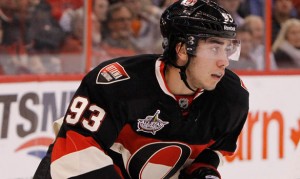 Richard Rakell and Mika Zibanejad are being considered the favourites to lead the Swedes in scoring. Rakell's an Anaheim Ducks prospect who plays for the Plymouth Whalers in the OHL. Zibanejad was a first-round selection of the Ottawa Senators in the 2011 NHL Draft, and is currently playing for Djurgardens in the Swedish Elite League. Mika started the year with the Sens, but wasn't able to prove that he could handle the regular season. Expect a lot of intensity from him in this tournament, as he'll really want to prove to Ottawa that they should have kept him around.
Defense
The Swedes will have a nice veteran presence on their blueline this year. John Klingberg and Patrik Nemeth both played on last year's team, and should be getting even more ice time than they did last year. They'll have a good chance at playing in the top pairing, and they're both actually Dallas Stars prospects. Klingberg plays for Jokerit in Finland, and Nemeth is with AIK Stockholm. Oscar Klefbom, an Edmonton Oilers prospect, and Jonas Brodin, a Minnesota Wild prospect, will both be leaned on heavily to provide offense from the back-end. Brodin was selected 10th by Minnesota, while Klefbom was picked 19th by Edmonton in the 2011 NHL Draft. Those four players will likely form the top two pairings. The other defenseman are Mattias Bäckman, Fredrik Claesson, and Petter Granberg.
Goaltenders
In somewhat of a surprising twist, Coach Roger Rönnberg kept three goalies on his final roster. Anton Forsberg, Johan Mattsson, and Johan Gustafsson will be splitting a lot of time in the pre-tournament games. It is expected that Gustafsson will be named the starter for opening day though. He's a Minnesota Wild prospect, while Forsberg belongs to Columbus, and Mattson's with the Chicago Blackhawks. Canadian hockey fans are most likely to recognize Mattson, and that's mostly because he plays for the Sudbury Wolves of the OHL. Forsberg and Gustafsson both play in the Swedish Elite League, with Modo and Luleå, respectively.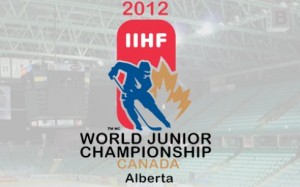 Sweden finished a disappointing 4th in Buffalo one year ago despite defeating Canada in the preliminary round. This time, they'll surely be looking to show that they can earn a medal against top talents from Canada, Russia, and the United States. Rönnberg's 23-man roster for the 36th IIHF World Junior Championship in Canada doesn't have too many surprises on it, and the six returnees could give them a nice advantage over other countries. However, much like last year, they aren't expected to win a medal, and are more likely to finish in fourth place. The 2012 IIHF World Junior Hockey Championship opens on December 26th in Alberta.