In today's NHL rumors rundown, the Chicago Blackhawks made a big trade on Monday, acquiring Taylor Hall and Nick Foligno. On Tuesday, the team signed one of those players to an extension. Meanwhile, the Montreal Canadiens have tried to get back into the running for Pierre-Luc Dubois but a trade isn't likely based on information being shared by one insider. The Toronto Maple Leafs are circling back to discussions with Alex Kerfoot and David Kampf.
Canadiens Pursue Pierre-Luc Dubois, But Face Obstacles in Rekindling Deal
A report from TSN's Darren Dreger suggests that the Canadiens have made efforts to re-enter negotiations for Pierre-Luc Dubois, but their attempts have not gained significant momentum. While Montreal possesses valuable "future" assets, the Winnipeg Jets prioritize acquiring NHL-ready players. In contrast, the Los Angeles Kings have the desired assets and it seems that Dubois is leaning towards the LA option. This is an evolving story.
Related: Oilers' McDavid Inexplicably Shafted During Hart Trophy Voting
---
Latest News & Highlights
---
Dreger adds that the Habs actively seek a forward of a particular age range and believe that their draft picks and defensive prospects make them an attractive trade partner capable of securing the right player.
Blackhawks Sign Nick Foligno
The Blackhawks announced a new contract for Nick Foligno: 1 year x $4 million. This came after the forward was included as part of a trade with the Boston Bruins on Monday and it was believed the Blackhawks were going to try and get an extension done.
It's a logical move for Chicago seeing as they'd like top-six forwards to play with Connor Bedard and both Hall and Foligno should provide him with some run support in his rookie season.
Bruins' Priority is to Sign Tyler Bertuzzi
According to Andy Strickland, "Boston has communicated all along that re-signing Tyler Bertuzzi remains a priority." He adds, "As of now there haven't been any real formal discussions in an effort to get him signed. Getting down to the wire." The Hall trade wasn't just about clearing cap space, it was about clearing the space necessary to get Bertuzzi locked into a new deal. It will be intriguing to see if the Bruins need to clear more room to make this work.

The Bruins will have competition for Bertuzzi's services as Strickland says the Florida Panthers are among a handful of teams with significant interest in the forward.
Maple Leafs Still Like Kerfoot and Kampf
Darren Dreger reports: "Toronto is circling around forwards Alex Kerfoot and David Kampf. Obviously, time is running out before the UFA market opens. Kampf appears to be more of a focus for the Leafs at this point."
Kerfoot, 28, recently concluded the last year of his four-year contract, which had a salary cap impact of $3.5 million. In terms of offense, the forward experienced a decline, tallying only 10 goals and contributing 22 points throughout 82 regular season games. If a new contract can be negotiated with a reduced salary cap hit, it could be reasonable to consider bringing him back.
Kampf has reached the end of his two-year contract, which provided the forward with an average annual value of $1.5 million. Also 28, he showcased his defensive prowess and served as a key contributor to the penalty kill.
DeBrincat Refusing to Sign Long-Term Deal
As per a report by Bruce Garrioch of the Ottawa Sun, Senators' GM Pierre Dorion says that forward Alex DeBrincat hasn't asked for a trade, but has refused to sign a long-term contract and the club has to look to move him. There is a lot of talk that he'll wind up with the Detroit Red Wings, even though that's not a given and other teams are likely looking at the player. Jeff Marek said during the most recent 32 Thoughts podcast, "I have a hard time believing that at the end of all of this it's not going to be Detroit."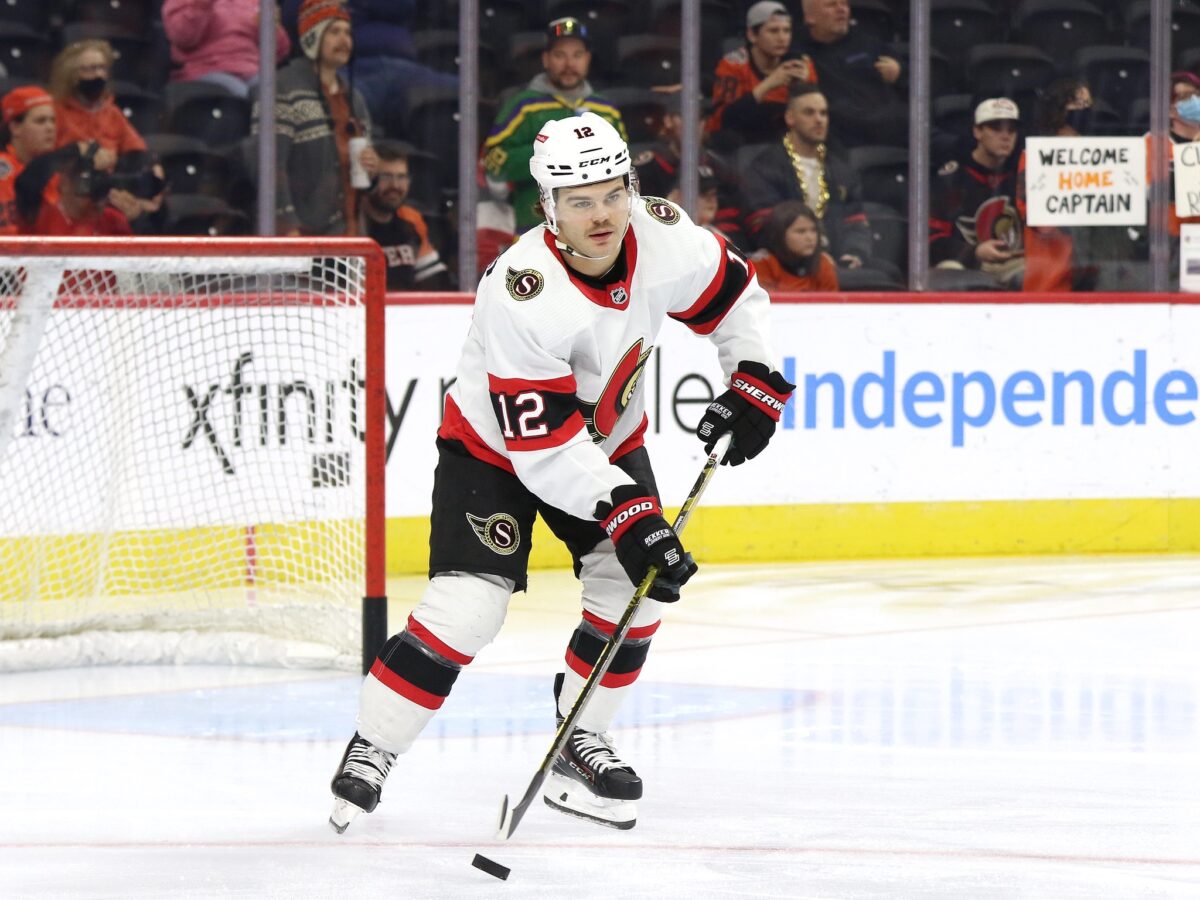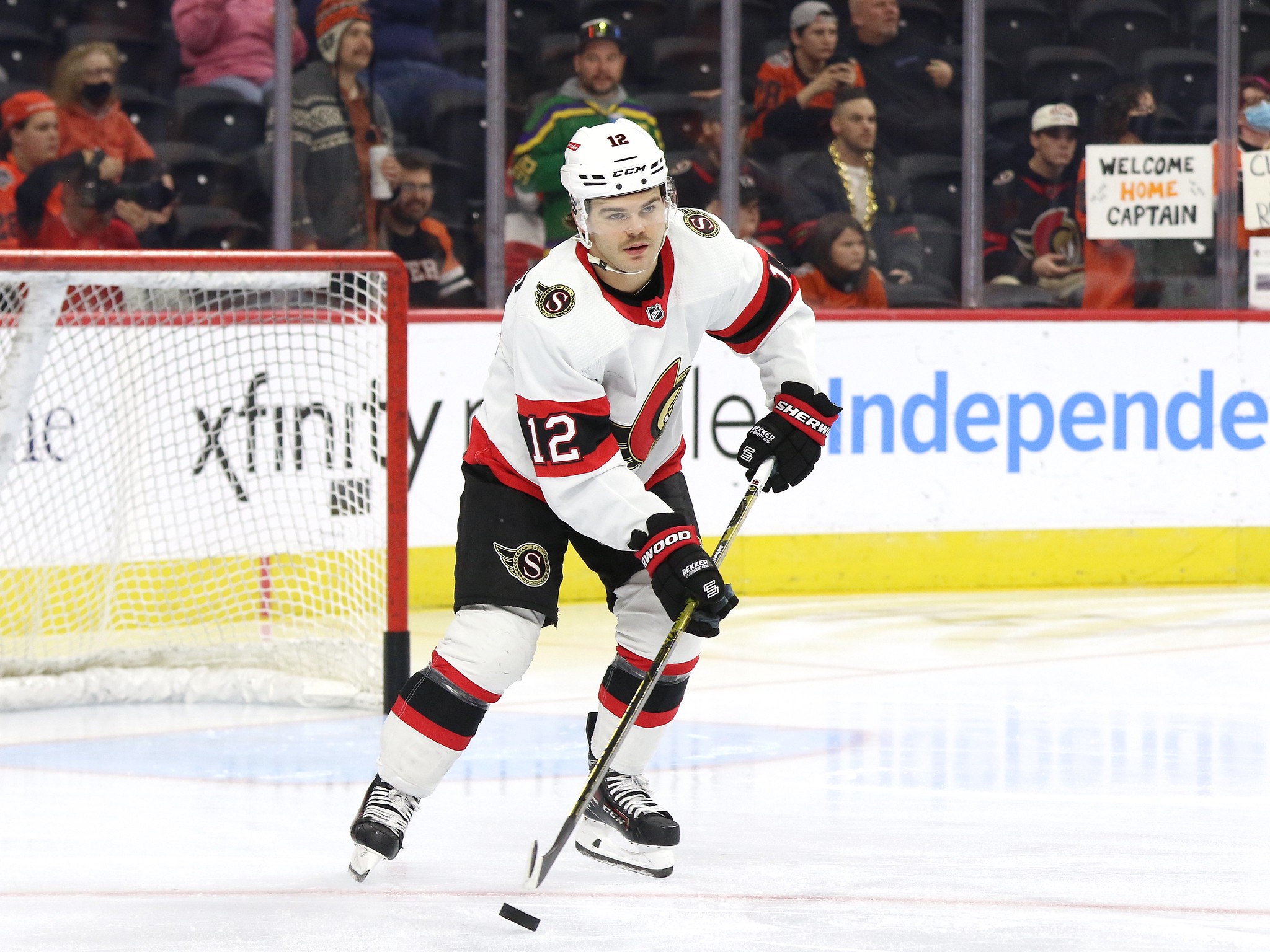 During the discussion, Elliotte Friedman concurred with Marek's evaluation but highlighted that Red Wings' GM Steve Yzerman might exhibit hesitation in committing to a long-term agreement carrying substantial financial consequences. Yzerman's reputation for tough negotiations raises doubts about the compatibility of DeBrincat and the Red Wings. Nevertheless, the Ottawa Senators persist in engaging multiple teams in conversations concerning DeBrincat, potentially securing a first-round pick in a deal, although Dorion's not sure he'll get into the first round with a trade.
Dorion also said that head coach DJ Smith and his staff will return next season.