In today's Rumor Rundown we take a look at some of the names most likely to be on many insider's trade-watch list. As the NHL Trade Freeze comes to a close, among those garnering the most attention are Kris Letang from the Pittsburgh Penguins, Mike Hoffman of the Ottawa Senators and Max Pacioretty from the Montreal Canadiens.
Where will each player wind up and what are the odds that they're really going to get traded?
The Penguins and Kris Letang
According to Matt Gajtka of DK Pittsburgh Sports, there is truth to the rumor that Kris Letang might be available out of Pittsburgh. Reports initially surfaced when Nick Kypreos and Elliotte Friedman reported over the weekend that the Pens were looking to move salary and realized they could win without their all-star defenseman who has a history injury issues.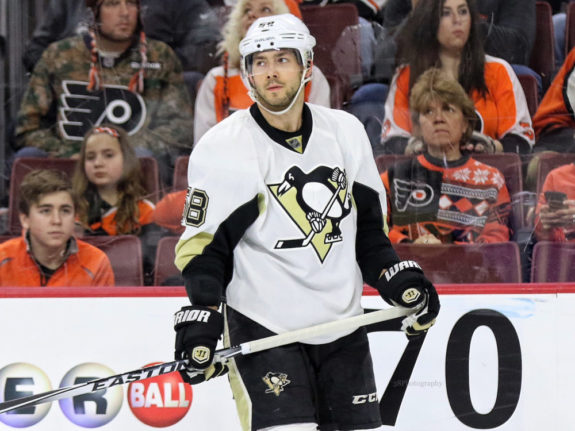 An industry source told Gajtka that Letang is "definitely" available. Speculation is that the Penguins might have to take back some salary if they were to move Letang who is making some high-end money with four years left at $7.25 million. They would be looking for both a depth center and another defenseman in return.
Elliotte Friedman was on 630 CHED radio in Edmonton and elaborated upon his initial comments during the Hockey Night In Canada broadcast.
"I think Nick is 100 percent right. I think that Letang is a name that Pittsburgh has kind of tested the water on to see what, if anything, other teams would be willing to do. He's had a really rough year to start the year. He hasn't been himself."

Elliotte Friedman-  630 CHED
On the surface, Letang is an immediate upgrade to almost every NHL roster. Despite people saying he's been a shadow of his former self, he still has 25 points in 37 games and is on pace for 56 points which would be the second-highest point total of his career over an 82 schedule. The problem is, he's not played an 82-game season since 2010.
Behind the scenes, there are concerns from opposing GM's about his health. He's had a stroke, a concussion, and neck surgery and that worries teams with the amount of time and money left on his contract.
Related: Penguins Innovative Use of Defensemen
The Senators and Mike Hoffman
The Senators are a team to watch now that the trade freeze is over and among current roster players, sources are saying that forwards Mike Hoffman, Derick Brassard, and Jean-Gabriel Pageau and defenseman Cody Ceci are drawing the most interest.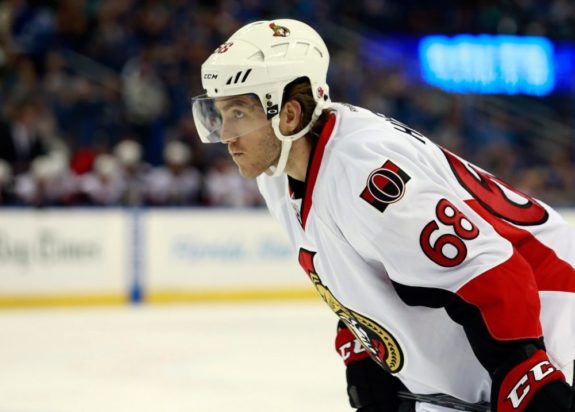 There were several teams to be rumored to be in on Hoffman and it is more than likely he goes in the coming days. The Edmonton Oilers were keenly interested but apparently not close to the asking price. The St. Louis Blues are considered frontrunners at the moment.
Related: NHL Trade Rumors: Penguins, Senators and More
The Montreal Canadiens and Max Pacioretty
Both Pierre McGuire and Darren Dreger have said that if the Canadiens are looking to trade forward Max Pacioretty, they are seeking the full sticker price for the 30-goal scorer who has one more year on his contract and at a fair price. The Habs are not looking to dump him simply for the sake of a making a trade.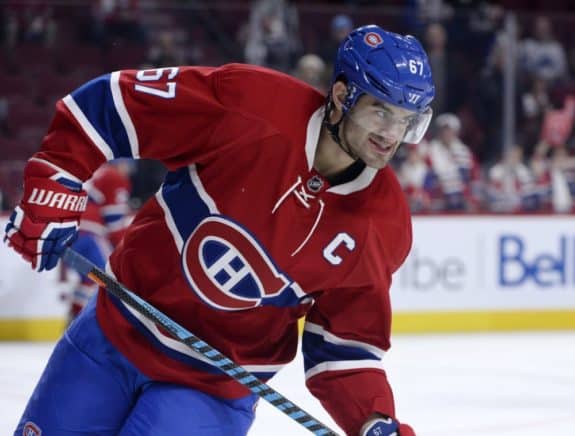 Pacioretty doesn't have any trade protection in his contract and he'd be a popular commodity among many competing teams. There should be no reason the Canadiens can't rake in a big haul for someone with his pedigree even if he's having a substandard season.
"So if he can return to form – and every general manager likes to think that they're the refresh, the reset button for certain players. I'm not suggesting that's what Pacioretty needs, but when you look at the whole package of what he's done, again, in the game, the fact that he's very affordable contractually and financially for not just the remainder of this year but next year as well – yeah, he's an intriguing commodity, no question about it.

Darren Dreger – Montreal's TSN 690