Like all amateur drafts in sports, the NHL Draft is somewhat of a crapshoot, meaning you can do all the homework & research you can but in reality you are drafting a teenager. There's no way to say for certain that the player you select to join your franchise will turn out to be an asset that will be a part of your team for years to come. Obviously there are a few exceptions as far as can't miss picks; see: Sidney Crosby, LeBron James, Eli Manning, but nothing is a given when dealing with adolescents.
When your team finishes the season out of the playoffs, one of the silver linings is that you have the chance to select a blue chip prospect, someone that could possibly fill a need on your team and/or someone who can help your team sooner rather than later.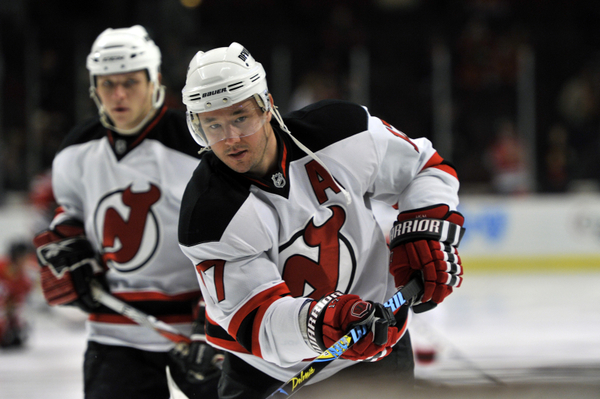 The New Jersey Devils find themselves in that very position as they hold the 9th overall pick in the 2013 NHL Draft on June 30. Due to some injuries to major pieces of their team (Ilya Kovalchuk, Martin Brodeur) the Devils faltered down the stretch of the lockout shortened season and spiraled out of a playoff spot and into the draft lottery.
For New Jersey, this is the second time in three years that they will be picking in the lottery, after not picking there since 1996. They selected defenseman Adam Larsson two years ago with the 4th overall pick and although he has had an up-and-down first two NHL seasons, I believe he was the right choice because they needed to rebuild their depleted defense corps.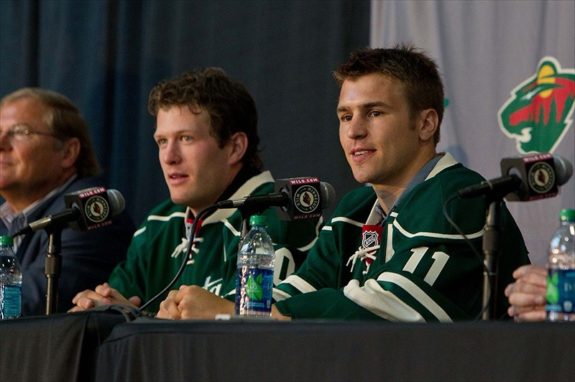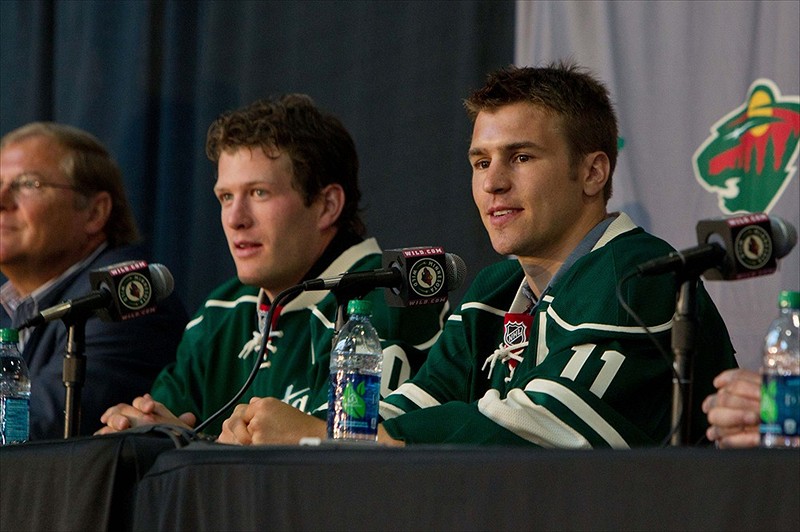 In this draft the consensus is that they need to take a scoring forward to replace the loss of Zach Parise who bolted to Minnesota a year ago as an unrestricted free agent. There have been about 5-6 different names listed as possible candidates that New Jersey could select here but I wanted to take a look at the history of the ninth pick for fun to see what kind of player we can expect to see wearing red and black for hopefully the next decade to fifteen years.
Over the last 15 drafts there were six defensemen taken with the 9th pick, including three of the last four drafts:
Jacob Trouba by the Winnipeg Jets (2012)
Dougie Hamilton by the Boston Bruins (2011)
Jared Cowen by the Ottawa Senators (2009)
Brian Lee by the Ottawa Senators (2005)
Ladislav Smid by the Anaheim Ducks (2004)
Dion Phaneuf by the Calgary Flames (2003)
There was one goalie taken with the 9th pick:
Brent Krahn by the Calgary Flames (2000)
And there were 8 forwards taken with the 9th pick:
Michael Granlund by the Minnesota Wild (2010)
Josh Bailey by the New York Islanders (2008)
Logan Couture by the San Jose Sharks (2007)
James Sheppard by the Minnesota Wild (2006)
Petr Taticek by the Florida Panthers (2002)
Tuomu Ruutu by the Chicago Blackhawks (2001)
Jamie Lundmark by the New York Rangers (1999)
Mike Rupp by the New York Islanders (1998)
For players like Trouba, Hamilton, and Granlund the jury is still out, but if the Devils could snag a player of Couture's caliber it's safe to say that they and their fan base would be very pleased. They could also use a player like Phaneuf – for as much crap as he takes from NHL fans, he is a solid top-4 defenseman and New Jersey is still in the process of rebuilding their once legendary defense corps.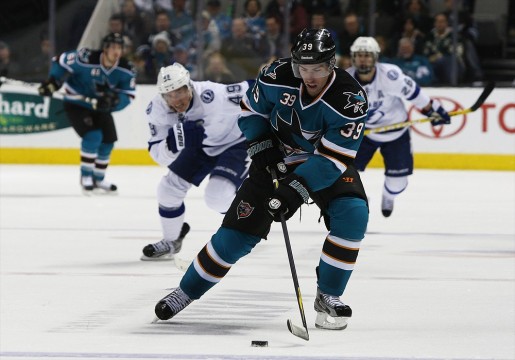 The scary part for Devils fans is seeing names like Lundmark, Krahn, Lee and Smid on this list. All players who never lived up to such a high selection, especially when you look at the players who were taken much later in those draft classes.
My colleague Chris Ralph at the Hockey Writers is a lot more versed and educated on these kids who are eligible to be selected in the 2013 NHL Draft and his breakdown on the Devils roster and who they could possibly find available when they select is a must read for any fan of the team.

Three names that intrigue me and I want Devils fans to remember/keep an eye on during the draft would be forwards Hunter Shinkaruk and Max Domi in the first round and goalie Eric Comrie in the second round.
Dan Rice can be reached via Twitter: @DRdiabloTHW or via Email: drdiablo321@yahoo.com
Dan Rice is in his 9th year of reporting for THW & has covered NJ Devils home games for 15+ years at various websites. He began his journey working for legendary broadcaster/writer Stan Fischler from 2002-04 & completed an internship at the ECHL; he also has been writing features for the NWHL (nwhl.zone) website since 2016.