With the salary cap and the NHL's waiver rules, players can find themselves moving from team to team more fluidly than they'd like. This is because after a certain point, players must pass through waivers to be sent down if assigned to the AHL. And with the roster limit being set at 23, GMs are often tasked with making difficult decisions on who to keep and who can be risked on waivers.
In recent years, a few players have earned more frequent flyer miles than their NHL colleagues. We'll discuss these NHLers and choose one as the Jarrod Skalde Award winner.
Who's Jarrod Skalde? He's a former NHL player who had quite a 1997-98 season from a transactional perspective. After starting the year with San Jose, the Sharks put him on waivers and set off a unique chain of events. Check out his subsequent travel itinerary (per Hockey-Reference):
1/8/98 – Claimed on waivers by Chicago from San Jose
1/23/98 – Claimed on waivers by San Jose from Chicago
1/27/98 – Claimed on waivers by Dallas from San Jose
2/10/98 – Claimed on waivers by Chicago from Dallas
3/6/98 – Claimed on waivers by San Jose from Chicago
Crazy, right? Skalde suited up for each team and recorded 11 points in 30 combined NHL games that season. Moreover, Skalde also played for the AHL's Kentucky Thoroughblades (the Sharks' affiliate) and the IHL's Indianapolis Ice that year as well.
Now that you've learned some hockey history, let's take a look at the Skalde Award candidates.
Reid Boucher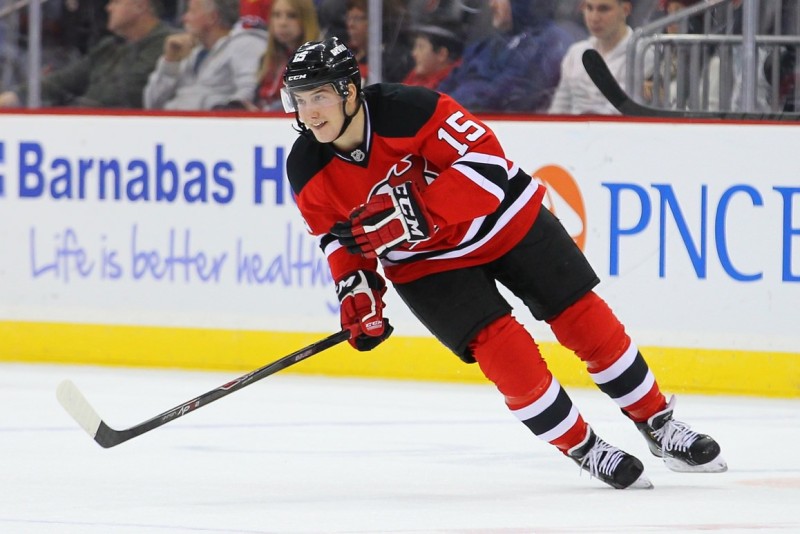 Recent travel itinerary:
Started the 2016-17 season with the New Jersey Devils
12/3/16 – Claimed on waivers by Nashville from New Jersey
1/2/17 – Claimed on waivers by New Jersey from Nashville
1/4/17 – Claimed on waivers by Vancouver from New Jersey
Also drafted in 2011, Reid Boucher was coming off a strong campaign with the U.S. National Development Team. New Jersey saw potential in the Michigan native, and Boucher did not disappoint in the OHL or AHL after being selected.
During the 2015-16 season, Boucher spent half the year with the Devils and produced 19 points in 39 games. However, the Devils tried to sneak him through waivers the following season and were unsuccessful—twice.
Boucher has a hard shot, but that was not enough to keep him around in New Jersey. The Devils lost him on waivers to both the Predators and Canucks this season. Now in Vancouver, Boucher has earned top-six and power-play time with the Canucks.
Adam Clendening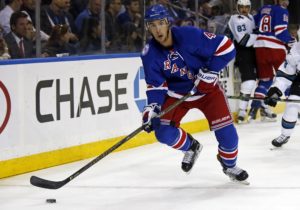 Recent travel itinerary:
Started the 2014-15 season with Chicago
1/29/15 – Traded to Vancouver from Chicago
7/28/15 – Traded to Pittsburgh from Vancouver
1/16/16 – Traded to Anaheim from Pittsburgh
1/27/16 – Claimed on waivers by Edmonton from Anaheim
7/1/16 – Signed by the New York Rangers
Though his travel plans stretched over an 18-month period, it was truly remarkable how many teams employed Adam Clendening in a short amount of time. During that span, Clendening played for five of the six NHL organizations, plus three AHL affiliates.
Originally a second-round pick of the Blackhawks from the 2011 draft, Clendening is an offensive defenseman who took a while to catch on. His knock has been his size and strength, but it seems that he's found a home in New York.
Seth Griffith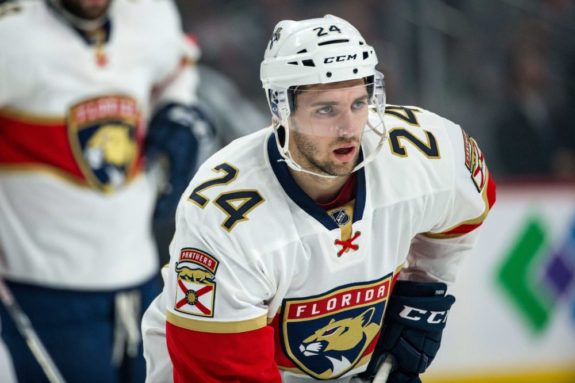 Recent travel itinerary:
Started the 2016-17 season with Boston
10/11/16 – Claimed on waivers by Toronto from Boston
11/12/16 – Claimed on waivers by Florida from Toronto
1/20/17 – Claimed on waivers by Toronto from Florida
After the Boston Bruins drafted Seth Griffith in the 5th round of the 2012 NHL Draft, the diminutive torched the OHL for another season before moving on to the AHL. With the Providence Bruins, Griffith was a point-per-game player and earned a couple of NHL call ups.
Prior to the 2016-17 season, the Bruins had to make cuts to bring their roster to the NHL limit of 23, and Griffith was among those to be sent down. However, the Toronto Maple Leafs claimed the young forward on waivers before he could return to Providence.
Then, the Florida Panthers claimed him. Then, the Maple Leafs claimed him right back two months later. That's a lot of travel for half a season.
Jarrod Skalde Award Winner
Though it was over a longer duration, Clendening's transaction history should be honored. In 18 months, he has played for eight different teams at two levels.
Boucher and Griffith have traveled their fair share, but they do not compare to Clendening's adventure. Luckily for each of the three, they seem to be with organizations who value their individual skill sets now.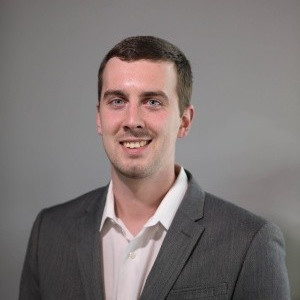 Tony Wolak is based in the Washington D.C. area and covers the Detroit Red Wings for THW. As a former junior and college hockey player, Tony has a unique perspective on Red Wings topics.