Now that the Edmonton Oilers will have the first overall pick in the NHL Entry Draft for an astounding third time in three years, things are beginning to shape up near the top of the draft board. The number one question still remains though: will the Oilers pick a dynamic offensive threat, or a potential franchise defenseman? Other questions remain as well. Will the Columbus Blue Jackets pick a Russian player, or pass on one like so many expect them to do? Does Toronto end up taking a blueliner, or do they look to add a highly skilled forward?
For those looking for A March 2012 NHL Mock Draft, you can view it here.
With the questions above in mind, here is my April 2012 NHL Mock Draft: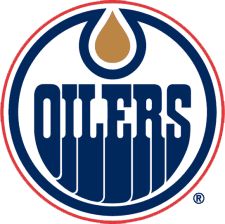 1. Nail Yakupov F (Sarnia Sting) (OHL)
This selection may not seem right to all Edmonton Oilers fans, but the Oilers don't really have a choice here. Taking a defenseman first overall just isn't the right move in this situation. If they decide to keep this pick, they just can't pass on Yakupov. At the moment, it seems likely that the Oilers will consider moving this pick to gain the assets they need. Many people could see them trading down even just one spot, to acquire an established immediate-impact NHLer, plus a high first-round selection. Yakupov is the best player available, and he's the clear number one choice to go first overall. In this case, the Oilers would be smart to select the best player available. It's almost certain that Yakupov will be in the National Hockey League next season, but the real question is whether or not he'll be wearing an Edmonton uniform.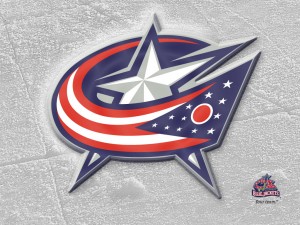 2. Ryan Murray D (Everett Silvertips) (WHL)
Assuming the Columbus Blue Jackets don't trade this pick, a dynamic offensive weapon is what they need, but a steady blueliner will do just fine. Murray is the best defender available in this draft, and with the Blue Jackets not likely to be very interested in taking Mikhail Grigorenko, Murray fits the bill. Murray is the complete package; he has offensive abilities, a physical side to his game, he's a natural leader, plus he's stable on the back-end. Since he could be a future team captain, it would be difficult for Columbus to pass on him here.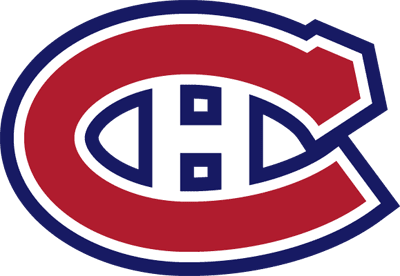 3. Mikhail Grigorenko F (Quebec Remparts) (QMJHL)
If Grigorenko is available here, the Canadiens have no real choice but to take him. The potential for stardom is just too great for them to pass on. Grigorenko had a tremendous regular season playing in Quebec this year, and there will surely be a lot of pressure on the Habs to take a player from the QMJHL. A big centerman is exactly what the Canadiens need, and Grigorenko is the best one available in this position. At six-foot-three, 200 pounds, Grigorenko would add size to the Habs' lineup, and could become a fan favourite very quickly.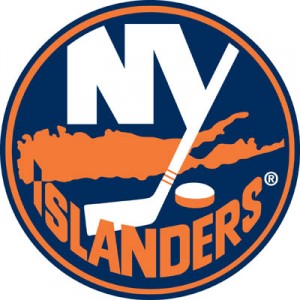 4. Filip Forsberg F (Leksands) (Sweden)
This is the highest Forsberg has been rated in my series of mock drafts this season. Though many would like to see the Islanders take a defenseman such as Mathew Dumba in this position, Dumba didn't have a great second half of the year. The Islanders continue to have needs at both ends of the ice, so a skilled forward like Forsberg fits what they're looking for. John Tavares still needs a dynamic talent to work with, and since Ryan Strome isn't quite ready yet, Forsberg would be a smart choice.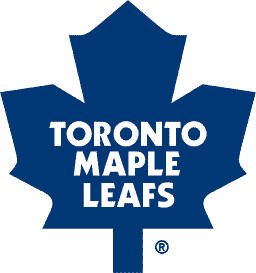 5. Alex Galchenyuk F (Sarnia Sting) (OHL)
Even though it's early, this pick could ultimately become one of the steals of the draft. Galchenyuk has the talent to be the second overall selection behind only his teammate Nail Yakupov, but an injury-filled season drops him to the five-hole. International Scouting Services Head Scout Ross MacLean said, "Galchenyuk is an offensively creative player and is very intelligent around the puck. With his offensive side, when you are able to do that kind of stuff with the puck, you don't get a lot of players with that potential to be dominant." That's certainly a player Leafs fans should be happy with.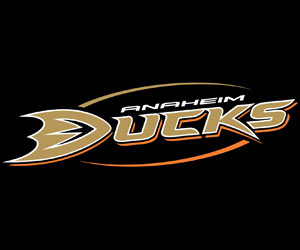 6. Mathew Dumba D (Red Deer Rebels) (WHL)
It's interesting how mock drafts work out. Even though Dumba is arguably the best-defenseman available, he drops to number six. Yes, there are many who believe Cody Ceci, Morgan Rielly, and Jacob Trouba should go before him, but I still believe Dumba is a top talent. As a result, he doesn't slide past the Ducks. Due to his hard open-ice hits, he's already being called the next Dion Phaneuf. Though he's falling back three spots here compared to last month's mock draft,  Dumba is still a strong, swift skater with a big shot, and could work well with Anaheim's offensive talent.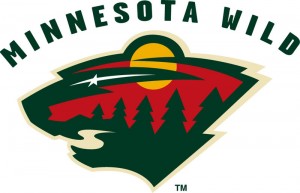 7. Jacob Trouba D (USNDP) (USHL)
Trouba has shot up draft rankings all season long, and even earned a spot on the American World Junior team as a seventeen-year-old. On a team that finished well below expectations, Trouba stood out, and appeared comfortable playing against some of the top players in junior hockey. A native of Rochester, Michigan, Trouba seems like almost the perfect fit for the Wild, and was also taken by them in last month's mock draft as well. Trouba has some very tall men in his family, so the potential for even more physical growth is still very much there. With offensive prospects such as Charlie Coyle, Mikael Granlund, and Jason Zucker likely to be in the Wild's lineup next season, a rising defenseman like Trouba seems to be the logical choice.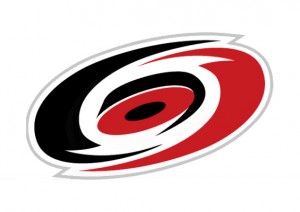 8. Morgan Rielly D (Moose Jaw Warriors) (WHL)
Like many other top prospects, injuries have derailed Rielly's season. He was only able to play 18 games for the Warriors, as knee surgery ended his season. Regardless, it was clear before the injury occurred that Rielly would be one of the top players available for selection in the draft. The Hurricanes did select offensive defenseman Ryan Murphy in the first round of the 2011 NHL Draft, but as the fifth best North American skater according to NHL Central Scouting, passing on Rielly in the eight-spot wouldn't be the right thing to do at the moment.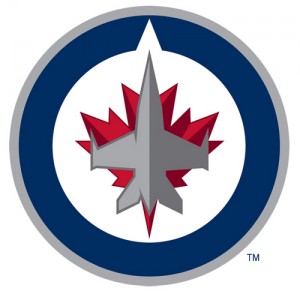 9. Cody Ceci D (Ottawa 67's) (OHL)
Ceci has been one of the most-improved players in this year's draft class. Prior to the start of the season, he wasn't even thought to be first round pick material. That's all changed now, as there are many scouts who believe he should be a top-ten selection. I most certainly agree. Ceci has had an outstanding season in Ottawa this year, and turned himself into arguably their best defenseman. He's currently facing off against Winnipeg's first round pick from last year, Mark Scheifele, in a playoff series against Scheifele's team, the Barrie Colts. A blueliner like Ceci is exactly what the Jets would love to have.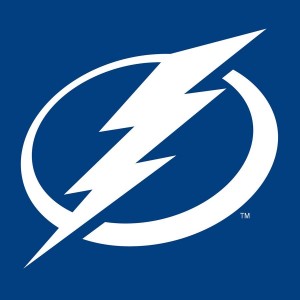 10. Radek Faksa F (Kitchener Rangers) (OHL)
To all the Lightning fans out there who were expecting to see Griffin Reinhart's name in this position, I apologize, but I just couldn't give him to the Lightning three mock drafts in a row. Fortunately for you, Radek Faksa is no consolation prize, as he's one of the top forwards available in the draft. Many think Faksa will go higher than this, but with the wealth of talent at the top of the draft, he slips to number ten. Having Faksa play with Steven Stamkos in the future could be an unstoppable force at some point down the road.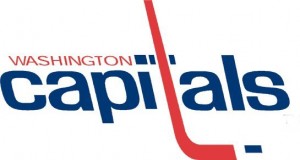 11.  Griffin Reinhart D (Edmonton Oil Kings) (WHL)
With Tampa Bay passing on him, Reinhart winds up with Washington, and Caps management couldn't be happier. A big defenseman like Reinhart is precisely what the team needs. This six-foot four, two hundred pound blueliner from the Edmonton Oil Kings has all the tools needed to have a successful pro career. Besides his powerful shot, scouts will also tell you that his mobility on the ice is another strength. The Capitals have a wealth of offensive talent up front, so a large, steady blueliner fits their needs very well.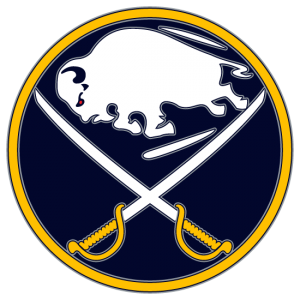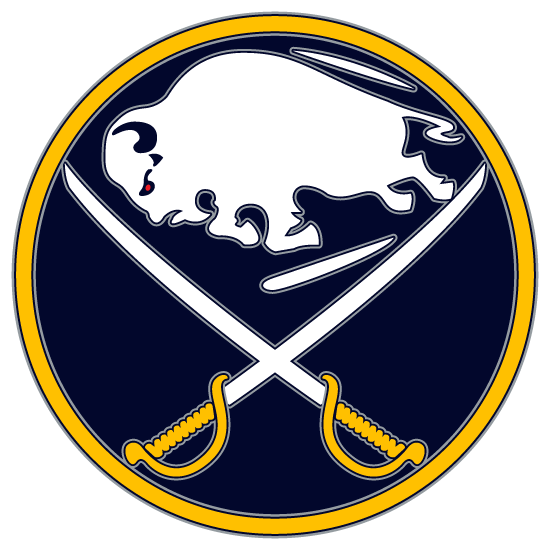 12. Brendan Gaunce F (Belleville Bulls) (OHL)
This is the highest I've ever placed Gaunce in my series of mock drafts. However, his play recently has earned him this high of a selection. There's a chance that Gaunce could end up going in the top ten if a team is really high on his potential. However, there is just too much talent for that to realistically happen. He's the younger brother of Colorado Avalanche prospect Cameron Gaunce, and is regularly noted for his hockey sense and great vision on the ice. If Brendan can perform well for Canada at the World Under-18 tournament, he could dramatically improve his draft stock.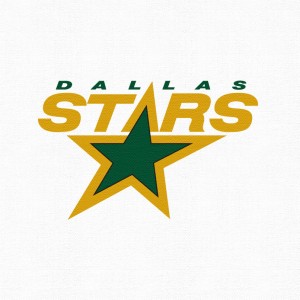 13. Teuvo Teravainen F (Jokerit) (Finland)
Teravainen wasn't high on many draft lists throughout the season, but has recently risen to a place near the top ten. The Stars have looked towards Finland for offense (Jere Lehtinen), meaning Teravainen is a good candidate to go there. He's regularly noted for his agility and quickness moving around the ice, and also has great puckhandling skills. This has allowed him to become a star goal-scorer. Some may consider this pick to be a stretch, but come draft day, this is a very probable spot for him.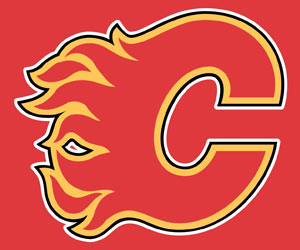 14. Olli Maatta D (London Knights) (OHL)
This is a familiar spot for Maatta, as he also went fourteenth overall in last month's mock draft. Though there are many people who believe Maatta could fall in this first round to somewhere in the 20-23 range, I still believe he's a top fifteen talent. Seeing him on a regular basis has shown me that not only is Maatta reliable in his own end, but he also has solid offensive abilities. He's not a defenseman that's very aggressive in terms of hitting, but this Finnish blueliner is not afraid to drop the mitts, as shown when he fought Guelph Storm forward Tyler Bertuzzi. Calgary would be a great landing spot for Maatta.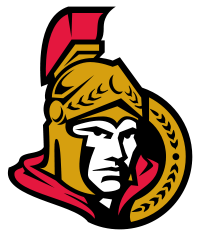 15. Sebastian Collberg F (Frolunda) (Sweden)
Collberg's a small winger, but he really makes up for it with his high skill level. He specializes in moving around the perimeter of the opposing team's zone, and he's able to do that because of his great agility. The Senators are known for their solid Swedish core right now, with captain Daniel Alfredsson, star defenseman Erik Karlsson, as well as top prospect Mika Zibanejad. Adding another one in Collberg wouldn't be too much of a surprise. The five-foot-eleven right-winger would be an ideal fit for Ottawa.
There you have the first half of my April 2012 NHL Mock Draft. The second half of this month's mock draft will be a player ranking, as the first round of the playoffs is not over, and the focus here should be on the players, not on who I'm picking to win the Stanley Cup.
16. Matt Finn D (Guelph) (OHL) He's been a major riser on draftboards this season, and has earned top-twenty status.
17. Derrick Pouliot D (Portland Winterhawks) (WHL) Another swift, puck-moving defenseman from the WHL goes in the first round. He'll be a project, but he should be worth it in the long-run.
18. Slater Koekkoek D (Peterborough Petes) (OHL) His season was derailed by an injury, but Koekkoek still has potential to be a solid blueliner in the pros.
19. Pontus Aberg F (Djurgarden) (Sweden) Has tremendous speed, skating, and skill, all combined with superb goal-scoring ability. Could be a big-time sleeper.
20. Tom Wilson F (Plymouth Whalers) (OHL) In one word he's an absolute beast. Plays a very similar style of game as Milan Lucic.
21. Nicholas Kerdiles F (USNTDP) (USHL) Had a fantastic tournament for the Americans at the Under-18's. Tallied five points in the gold medal game.
22. Zemgus Girgensons F (Dubuque Fighting Saints) (USHL) Highly talented and powerful. Still very raw, but could be a force in the future. Committed to play for the University of Vermont next season.
23. Brady Skjei D (USNTDP) (USHL) Solid, mobile blueliner. Very driven, and has pushed his way up draft charts all season. Committed to the University of Minnesota for next season.
24. Scott Laughton F (Oshawa Generals) (OHL) Made a big push recently to get himself into first-round conversation. Was solid at the Under 18's.
25. Stefan Matteau F (USNTDP) (USHL) Made a splash by deciding to play in the QMJHL next season. Could go anywhere from first-round to mid-second.
26. Colton Sissons F (Kelowna Rockets) (WHL) Captains the Rockets, but could ultimately end up going much lower than this. Still a question mark.
27. Phillip Di Giuseppe F (University of Michigan) Surprised many people by making a huge push to make Canada's World Junior roster in December.
28. Hampus Lindholm F (Rogle) (Sweden) TSN Scout Craig Button has him in his top ten list. At this point, I can't see that happening.
29. Daniil Zharkov F (Belleville Bulls) (OHL) Had a great season with the Bulls, and pushed himself into many first round mock drafts. Consistency is key.
30. Martin Frk F (Halifax Mooseheads) (QMJHL) Has way too much potential to slip very far in this draft.
That wraps up my April 2012 NHL Mock Draft and player rankings. Hopefully you enjoyed it. As always, feedback is encouraged. Please feel free to comment below or send me an e-mail if you have any questions.
________________________________________________
Follow me on Twitter: @DavidOConnor95    "Like" my page on Facebook: David O'Connor
David O'Connor is a managing editor with the Sunbelt Hockey Journal. His writing has been on the Los Angeles Times' website, among other places. O'Connor also does some scouting work for the local Junior B hockey club. Please feel free to contact him at davidoconnorhockey@gmail.com.