The bad news for the Colorado Avalanche this week may have been somewhat expected, but that doesn't mean it's easy to digest. Coach Jared Bednar spoke to the media following an optional practice on Wednesday, March 8, and addressed multiple injuries that are still affecting the Avalanche roster. The top name, of course, was Gabriel Landeskog. The captain has yet to play a game this season, and his expected return in January did not happen. It's now mid-March and, while Landeskog is skating again, it's becoming increasingly unlikely that he'll suit up before the playoffs begin. Coach Bednar's conference saw him open up a bit, even expressing concerns about Landeskog's fate and recovery.
Gabriel Landeskog's Second Knee Surgery in a Year
In his 16-minute media address, coach Bednar addressed Landeskog's March 2022 knee surgery, which came as a result of him aggravating a pre-existing knee injury and sitting out for a handful of contests before the playoffs. "I'm sure it (the surgery last year) didn't help, but it's unrelated," Bednar told the media of the first surgery. But, of course, it didn't solve the issues. And, while the captain returned for the playoffs and helped his team to a victory, he certainly wasn't feeling 100%. Though he never spoke about it, The Athletic reported that Nathan MacKinnon said that his knee was "killing him all freaking playoffs."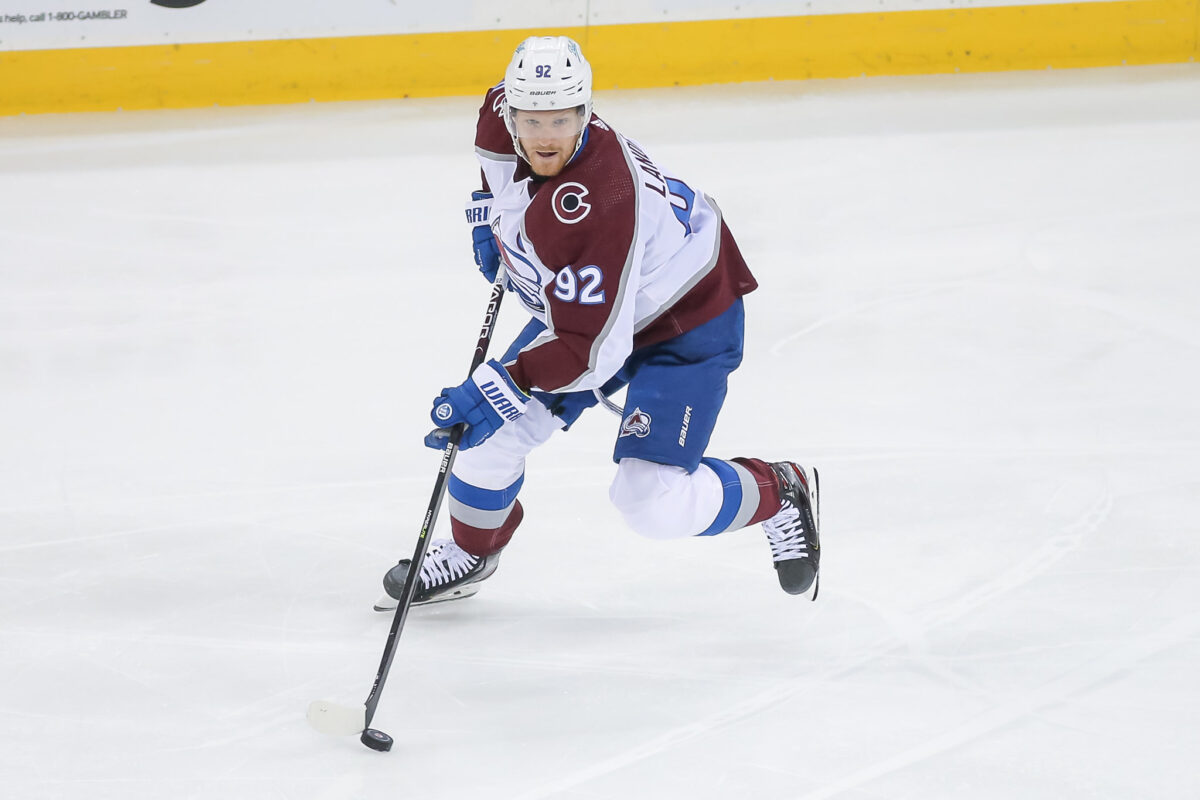 The captain has not played a regular-season game since March 10, 2022–the very same game that saw him get off the ice, head to the makeshift press section, and criticize the referees for their treatment of former teammate Nazem Kadri and question them for ejecting him. He returned for the playoffs, won the Stanley Cup, and has not played since, as he underwent a second knee surgery in the offseason.
Coach Bednar Expression Concern About Landeskog's Injury
Following the optional practice, the Avalanche coach was refreshingly (if not alarmingly) candid about his concern for the captain's health. "Am I a little bit concerned? Yeah. He hasn't played all year," Bednar told the media on Wednesday. (from 'Avalanche's Gabriel Landeskog is 'putting in the work,' but when will he return?,' The Athletic, 03/08/2023) "Do I think he could easily come out of this and be fine? Yeah. He's putting in the work. Only time will tell."
Related: Avalanche's Deadline Depth Moves Are Underwhelming at Best
---
Latest News & Highlights
---
The captain's second surgery came as somewhat of a surprise, as Landeskog returned to the ice in the offseason and his knee was still bothering him. And so, his second surgery saw him originally expected to miss 12 weeks but, almost 60 games into the season, he has yet to return. In a season plagued with injuries, his absence on and off the ice is apparent. Missing the captain–the player designated to take the younger players under his wing and acclimate them to the big leagues–is a huge deal in the locker room.
The fact that it's taking longer than expected for Landeskog to return has been a storyline all season, too. "It's a slow moving process for him, so we've just got to take it day by day," Bednar said. "He continues to do the work to push to try to get back and help our team." General manager Chris MacFarland said, "he's doing everything he can to get back, and we're very hopeful that he will at some point."
The Avalanche's last game is April 14, and they sit pretty comfortably in a playoff spot. Landeskog scored 30 goals in 51 regular season games last season, so his value is obvious. "There's no player we can add to our lineup that can match what he brings," MacFarland said. "He's a fantastic hockey player, he's our leader both on and off the ice. He's a power forward that contributes in every facet of our game."
The Avs will hope he can contribute to the roster again soon.