The news that captain Gabriel Landeskog will be sidelined for the entirety of the 2023-24 season was depressing for Colorado Avalanche faithful. But there was some good news that came along with it. Sort of.
By putting Landeskog on long-term injured reserve for the whole season, it allows for relief of his $7 million hit against the salary cap. That opens the door for the Avalanche to have around $20 million in cap space. But that's the good news. The bad news is that Colorado only has 12 rostered players under contract next season, and only five of them are forwards.
Forward depth was a concern last season and should be a priority going into this season. Here's a look at three players the Avs could target with this cap space.
Jason Zucker
Jason Zucker has played the last three-plus seasons with the Pittsburgh Penguins and was turning into somewhat of an afterthought until last season. After getting traded from the Minnesota Wild to Pittsburgh late in 2020, Zucker managed just 23 goals and 47 points in his first 85 games with the Penguins entering last season. He then put up 27 goals and 48 points in 2022-23 – the second-best single-season marks for Zucker in both categories.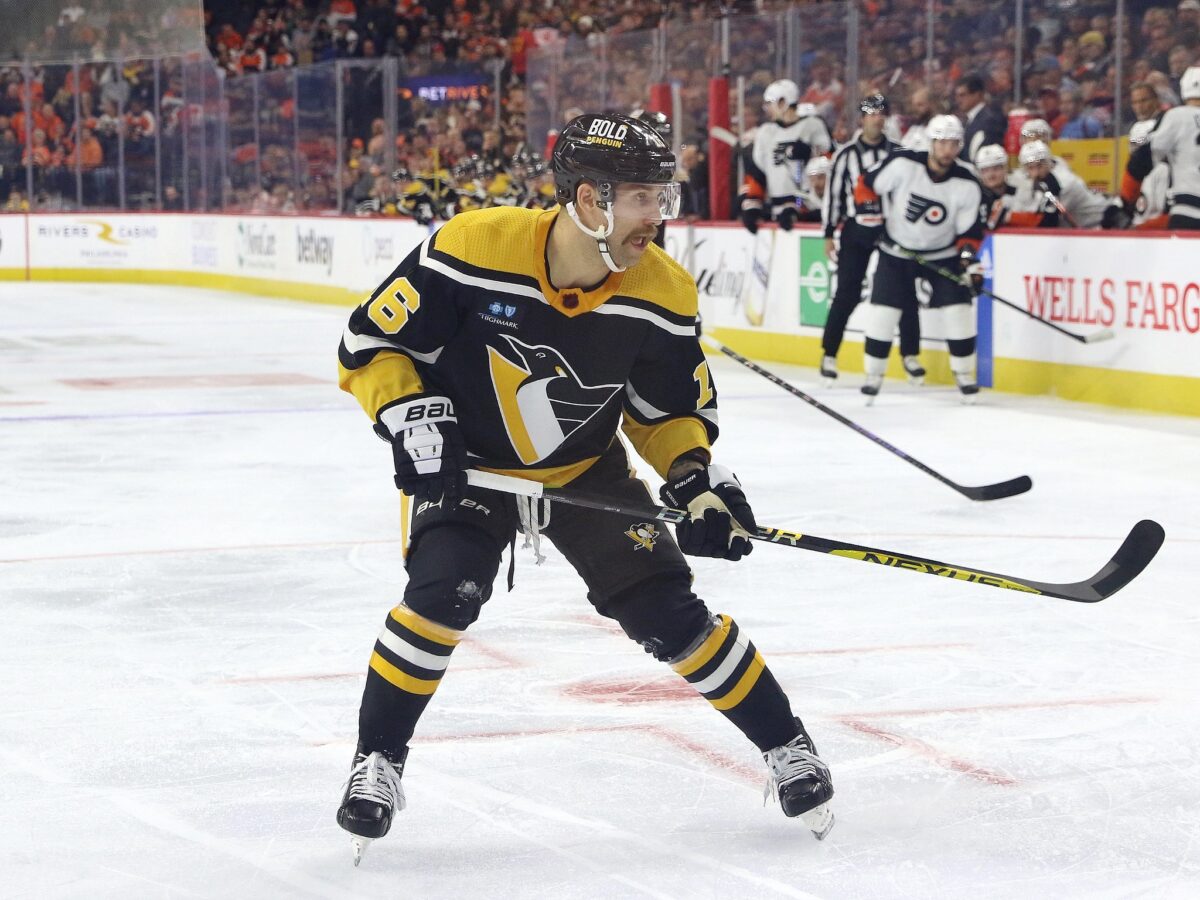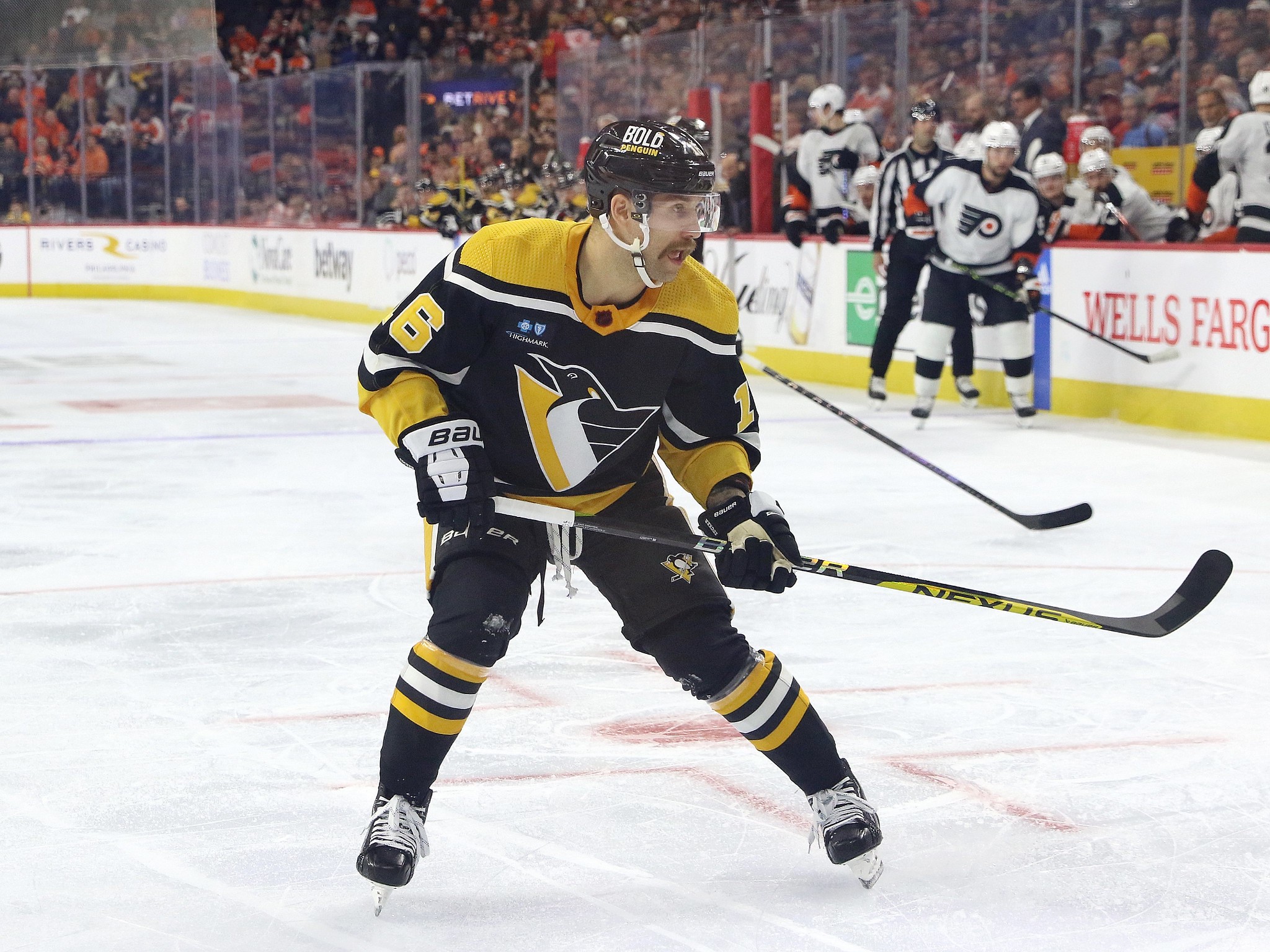 Now stop me if you've heard this story before in the form of Evan Rodrigues. After a career year with the Penguins, the Avs took a flyer on Rodrigues last season, paying him $2 million on a one-year deal that produced 16 goals and 39 points. Colorado may still re-sign Rodrigues, but trying to bottle lightning again with Zucker might not be a bad idea – even if it's more expensive. The 31-year-old Zucker showed last season he still can produce some points, and he has a lot of speed, which enables him versatility in Colorado's lineup.
Related: 3 Potential Free-Agent Destinations for Jason Zucker
The best thing about Zucker is that he likely will be affordable, could be looking for some more stability, and could plug into Colorado's style of play. His consistency with Minnesota will make for a higher price tag than Rodrigues last season, but he would be an immediate boost to the team's depth. His playing style could fit well with the Avalanche, and whether they keep guys like J.T. Compher and Alex Newhook around or not, he is a good, durable option that should be on Colorado's radar.
Vladimir Tarasenko
Another 31-year-old forward, Vladimir Tarasenko could be an intriguing option for the Avalanche. The former St. Louis Blues star was traded to the New York Rangers in February. This is a player with a consistent history of scoring, so he might be a more sought-after option – making him more expensive. However, getting the likes of Tarasenko would almost immediately solve depth issues at the wing and could entice a higher-profile center to come to Colorado.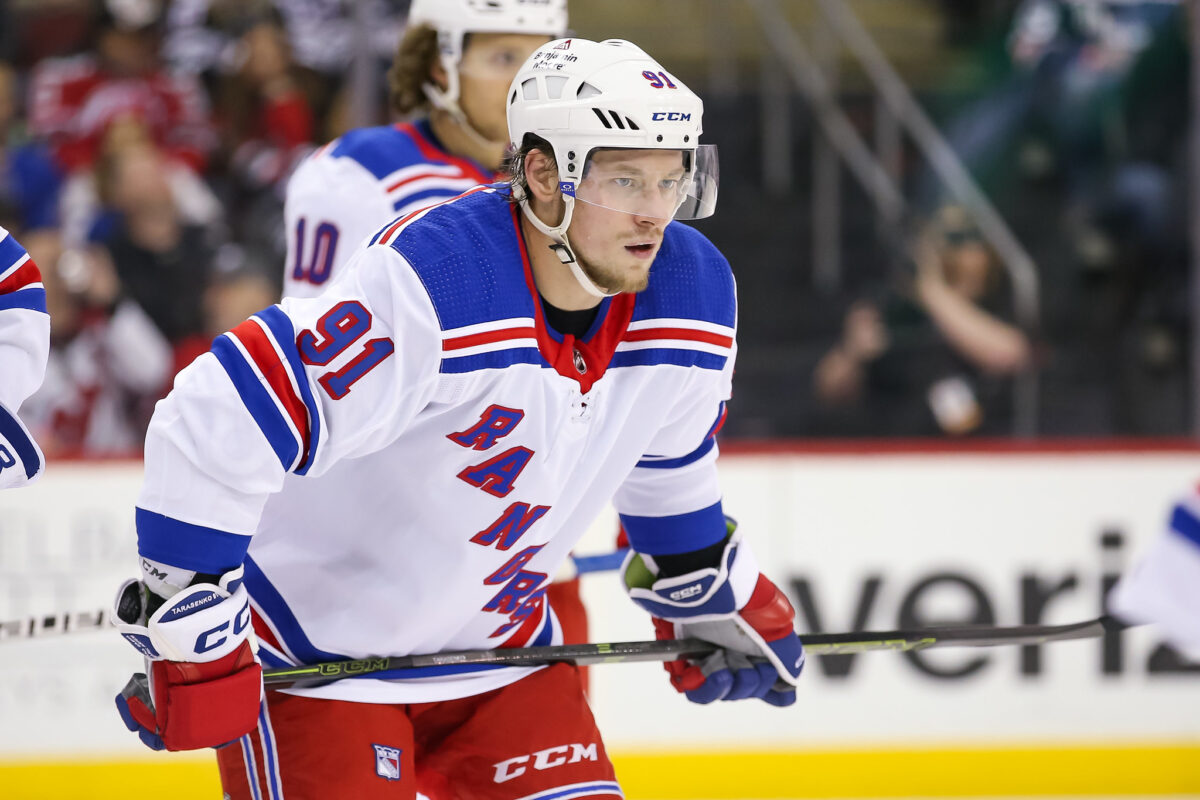 Tarasenko sported a cap hit of $7.5 million last season but might be a little less expensive over the course of his next contract. The issue is that Colorado really only has Landeskog's relief for this year, and Tarasenko might be looking for a long-term deal. With some of the other free agents Colorado has to address from this season's roster, that might make things pretty tight following the 2023-24 campaign.
Related: Rangers: 3 Free-Agent Destinations for Vladimir Tarasenko
---
Latest News & Highlights
---
However, Tarasenko still has a penchant to score goals. He managed 18 in 69 games with the Blues and Rangers this season and has eclipsed 30 goals six times in his career. The last one of those came in the 2021-22 season, but his time in St. Louis showed what he could do with scoring depth around him. Tarasenko also has a glut of playoff experience – scoring 44 goals and 64 points across 97 career playoff games. That experience also includes hoisting the Stanley Cup with the Blues in 2019. He should still have plenty of fuel in the tank, and it might be worth the Avs taking a chance on him.
Ryan O'Reilly
The last name on this list is a familiar one, as Ryan O'Reilly played for the Avalanche for six seasons from 2009 to 2015. He won a Lady Byng Memorial Trophy during that stretch and went on to win the Frank J. Selke Trophy and Conn Smythe Trophy in St. Louis' 2019 run to the Cup. He was dealt to the Toronto Maple Leafs at the trade deadline this season and helped the Canadian club snap its 19-year run of failing to advance out of the first round.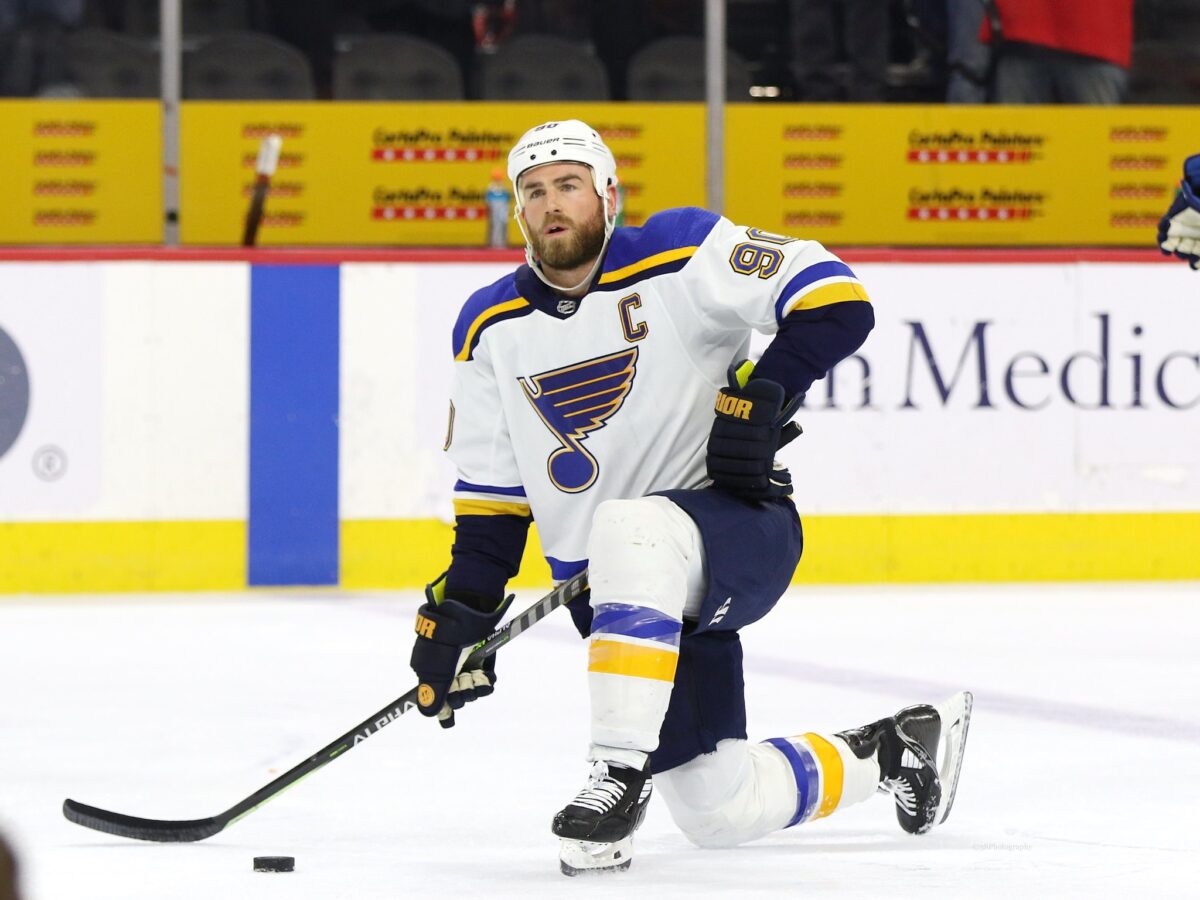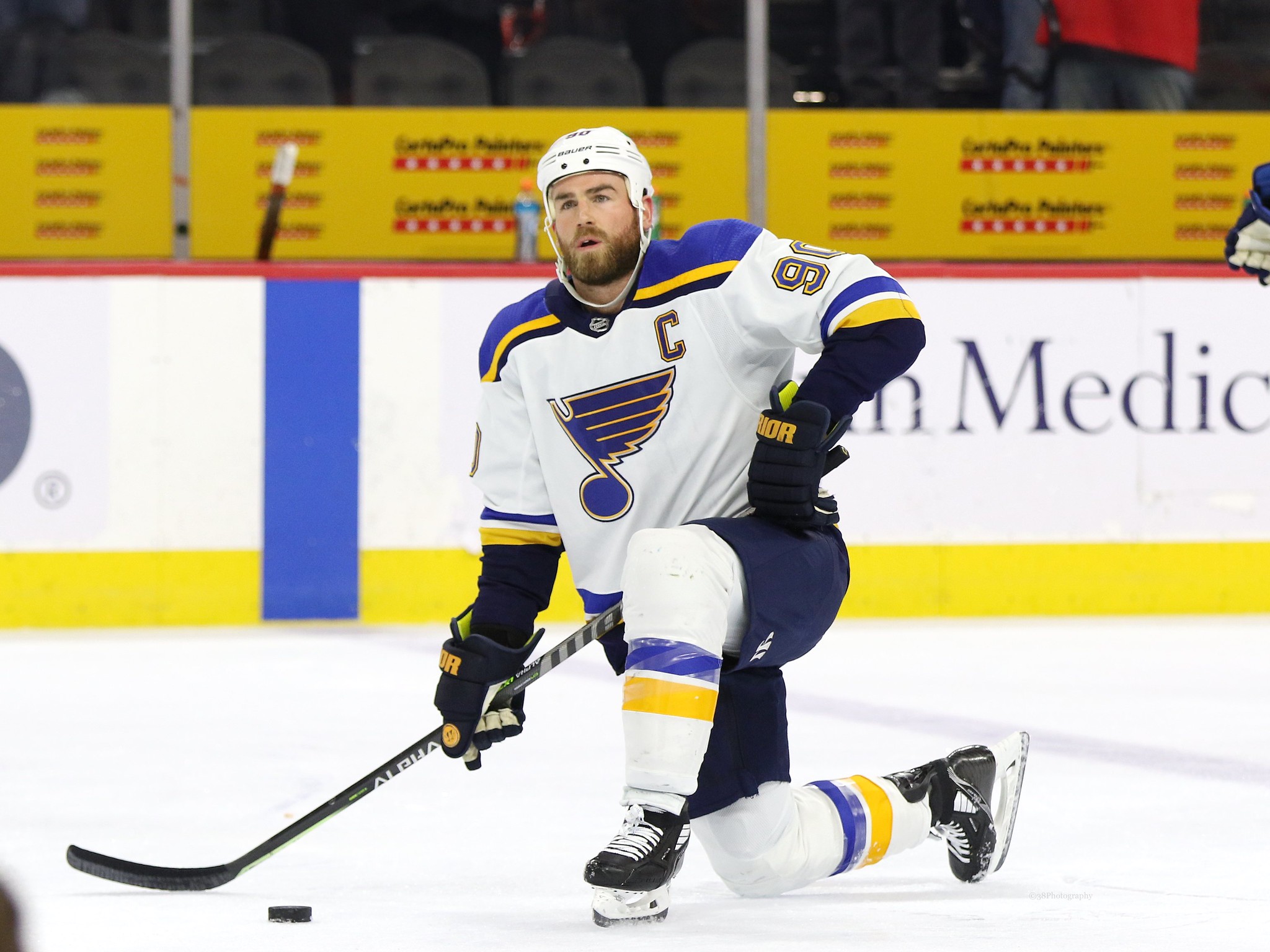 O'Reilly has long been one of the top defensive forwards in the NHL and brings a big boost of leadership with him everywhere he's played. The Avalanche might be able to land him for around $5 million per year, but like Tarasenko, O'Reilly might want a long-term deal. There will likely be plenty of suitors for a solid all-around player like O'Reilly, but the 32-year-old center will want to go to a contender. With the struggles Colorado had down the middle behind Nathan MacKinnon, he could be a great fit.
Related: Blues Reunion With O'Reilly Makes Perfect Sense
There are other priorities the Avs will have to address, as well. Bowen Byram is a restricted free agent, and it will be interesting if Colorado decides to keep the likes of Compher, Rodrigues, and/or Newhook around. The Avalanche have the benefit of being a ready-made contender for any free agent, and the extra cap relief will help. However, those dollars are going to have to be spread around multiple players, so getting the right combination of free agents will be crucial if the Avs want to continue their recent run of success.
---
---