As we continue to countdown to the start of the 2023-24 NHL season, one big question was on the minds of many. Who would broadcast games on TV? On Thursday, we got our answer for the Blue Jackets, for now.

According to a press release from Bally Sports, they are set to carry the Blue Jackets this coming season. They will carry all non-nationally exclusive games during the 2023-24 regular season. As of now, that's 79 of the 82 games.
While there has been question if Bally's would be carrying games in the midst of their ongoing bankruptcy situation, it seems we are getting more clarity by the day. Besides the Blue Jackets, the Detroit Red Wings and Los Angeles Kings each recently announced they would be carrying their games on Bally's in 2023-24.
---
Latest News & Highlight
---
What all does this mean for the Blue Jackets? And is it set in stone? Let's discuss.
Bally's Stays, For Now
Fans will still have the choice of how to watch the Blue Jackets within Bally's. They can watch on Bally Sports Ohio. They can watch on the Bally Sports App or on ballysports.com if they authenticate through their pay TV service. They can also subscribe to Bally Sports+ as a standalone option.
The Bally Sports app is available on mobile and tablet devices, including iOS and Android, as well as the following platforms: Amazon Fire TV, Android TV, Apple TV, Google TV, Google Chromecast, Roku, Samsung TV, Xbox One and Xbox Series X/S.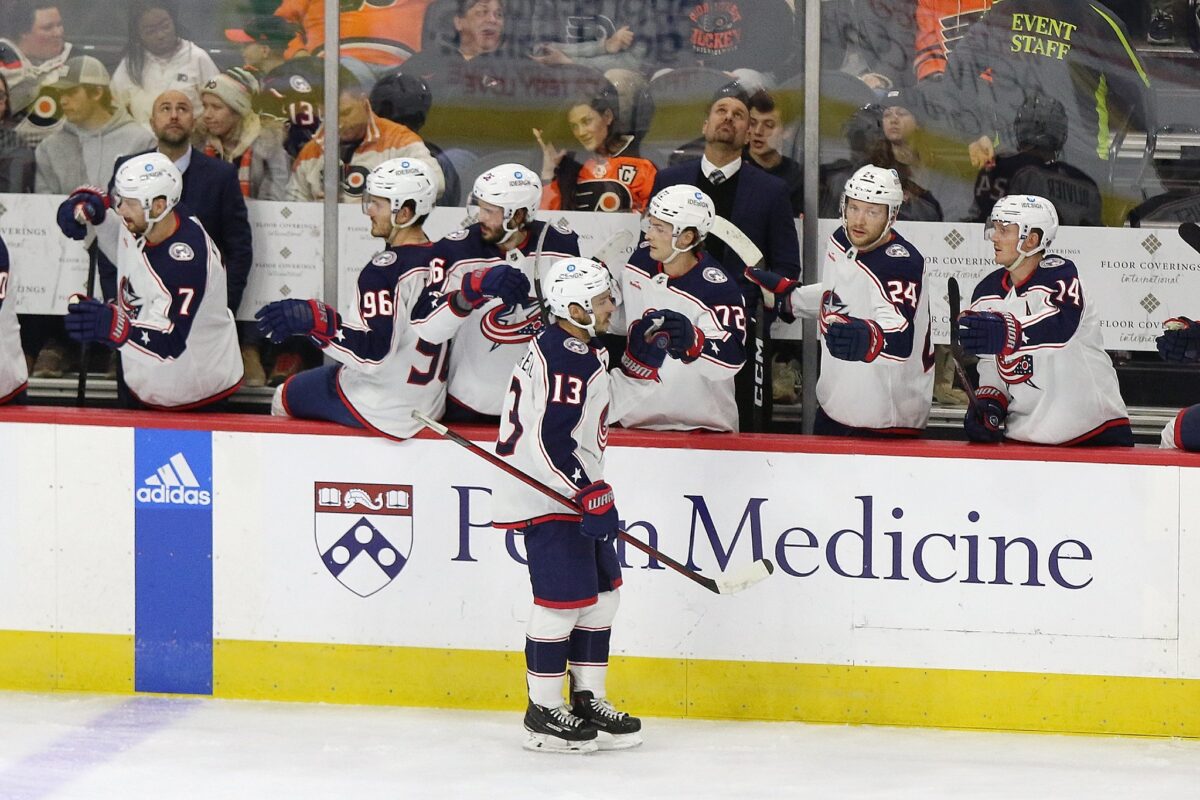 Bally's also announced that the same broadcast crew will be back for the 2023-24 season. Jeff Rimer and Jody Shelley will be in the booth. Dave Maetzold will be the rink-side reporter. Brian Giesenschlag and Jean-Luc Grand-Pierre will be at the desk for pre- and post-game activities.
As for what fans can expect to see on Bally's:
The home opener will feature a one-hour edition of Blue Jackets Live before the team plays John Tortorella and the Philadelphia Flyers.
Blue Jackets Live will still offer a 30-minute pregame show and extended post-game coverage after every game they televise.
Blue Jackets Conversations will run throughout the preseason. This is a 30-minute show featuring sit-down interviews that include John Davidson, Mike Babcock and Adam Fantilli.
Links to the Game will be a 30-minute show featuring golf pro Jimmy Hanlin. Shelley along with players Patrik Laine and Cole Sillinger will be featured playing golf. This will debut on Saturday Oct 7.
Blue Jackets Rewinds will air three games from last season at various times. Those games are 1/7/23 vs. Carolina, 2/25/23 vs. Edmonton and 3/24/23 vs. New York Islanders. These will debut 10/7, 10/8 and 10/9 respectively.
At least we have some clarity, right? But will this stay throughout the season?
Could We See Changes?
Chances are that this will stay throughout the season. However we cannot rule out changes especially if something goes down in bankruptcy court.
Bally's parent company Diamond Sports Group remains in ongoing bankruptcy proceedings which include separate lawsuits against both Sinclair and JP Morgan. The NHL even expressed concern about the start of the season and if Bally's would be able to carry their games.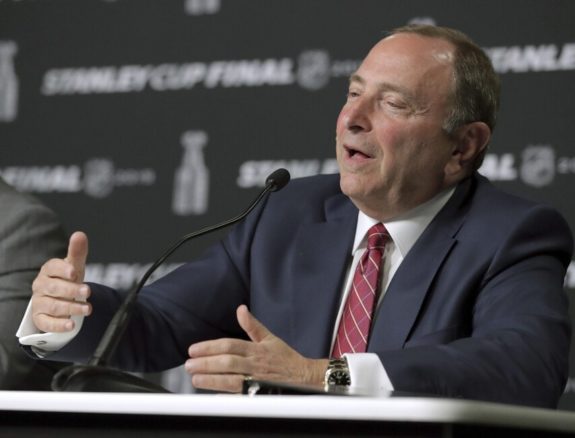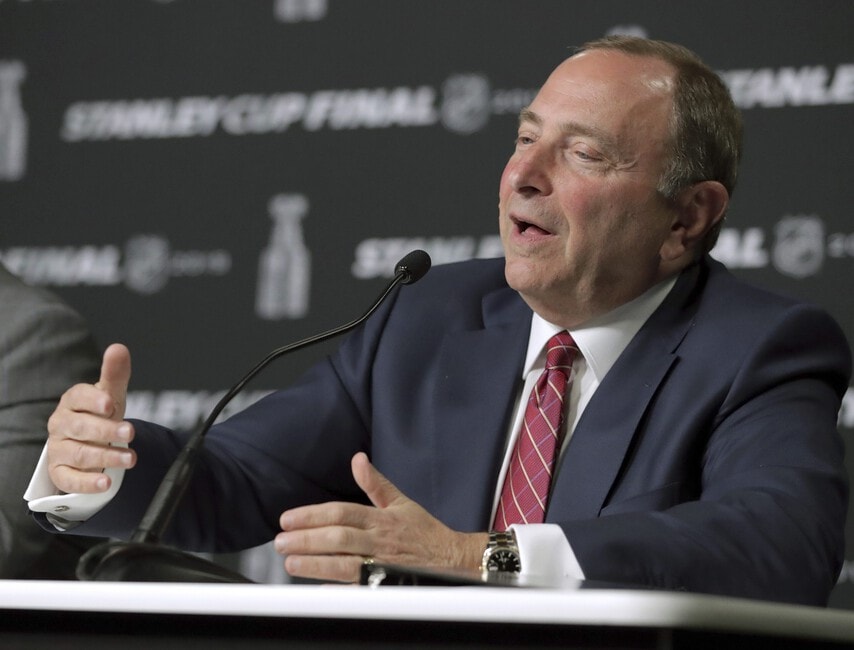 The press release from Bally's is a good sign that they will be able to at least continue on with some teams. But until we know exactly what transpires in court, there will always be a prevailing question.
Sept 30 remains an important day. This is the deadline to when Diamond Sports Group must file a re-organization plan with the court. If we get past this threshold with no major changes, then we should be able to safely assume the Blue Jackets will remain on Bally's for the duration of the 2023-24 season.
We'll keep you posted if any sudden changes come. But it does appear things will remain status quo for Bally Sports Ohio and the Blue Jackets.
Traverse City Game 1
The Blue Jackets took care of business in their first game of the 2023 Traverse City Prospects Tournament. They defeated the Toronto Maple Leafs by a 7-3 score.
The Blue Jackets were paced by six different goal scorers including a pair from Jordan Dumais. Both Adam Fantilli and Denton Mateychuk had two assists each.
You May Also Like
The story of the game was the stoppage that took place midway through the first period. A big hole in the ice caused a long delay. Both teams were sent to their locker rooms. When they returned, they played the final two periods at the other rink on site. This meant the game couldn't be watched by fans on streaming since the other rink wasn't setup for it.
It was the right decision to ensure the safety of the players. The Blue Jackets play next on Saturday afternoon against the host Detroit Red Wings. That game is expected to take place on the main ice. Puck drop will be just after 3:30 P.M.