After nine days off, the Chicago Blackhawks return to action on Tuesday against the Anaheim Ducks. They sit 31st in the standings with a 15-29-4 record coming out of the All-Star break, only ahead of the Columbus Blue Jackets, with a minus-58 goal differential. There have been some fun surprises, but the team has mostly lived up to preseason expectations.
---
---
Despite the poor play, however, the Blackhawks are coming off a solid January, going 7-6-0, while defeating contenders like the Colorado Avalanche, Buffalo Sabres, and Calgary Flames. While it's likely going to take a lot for the team to repeat this performance in February, it should make for some fun storylines.
Johnson Set to Return
It's been an up-and-down campaign for Tyler Johnson. The veteran forward has missed significant time due to injuries and didn't play in the team's Western Canada road trip after aggravating his ankle injury on Jan. 22 against the Los Angeles Kings. However, he's cleared to return tonight.
Related: Blackhawks Should Consider Moving on From Ian Mitchell
---
Latest News & Highlights
---
Johnson has been productive while in the lineup, with 14 points (five goals, nine assists) in 22 games and thriving in multiple roles. With one season left at $5 million before he becomes an unrestricted free agent (UFA) in 2024, he might have more of a leadership role after the March 3 trade deadline, depending on who leaves. Being healthy could go a long way for the 32-year-old; his versatility and leadership have benefited the club, which will be even more important down the stretch.
How Much Does Jones Sustain Strong Play?
One of the Blackhawks' biggest positives in January was Seth Jones. He tallied 12 points (three goals, nine assists) in 13 games, and you could argue this has been his best stretch since making his Blackhawks debut in Oct. 2021. He's thrived on the top pairing with Jake McCabe, and the two have effectively complemented each other.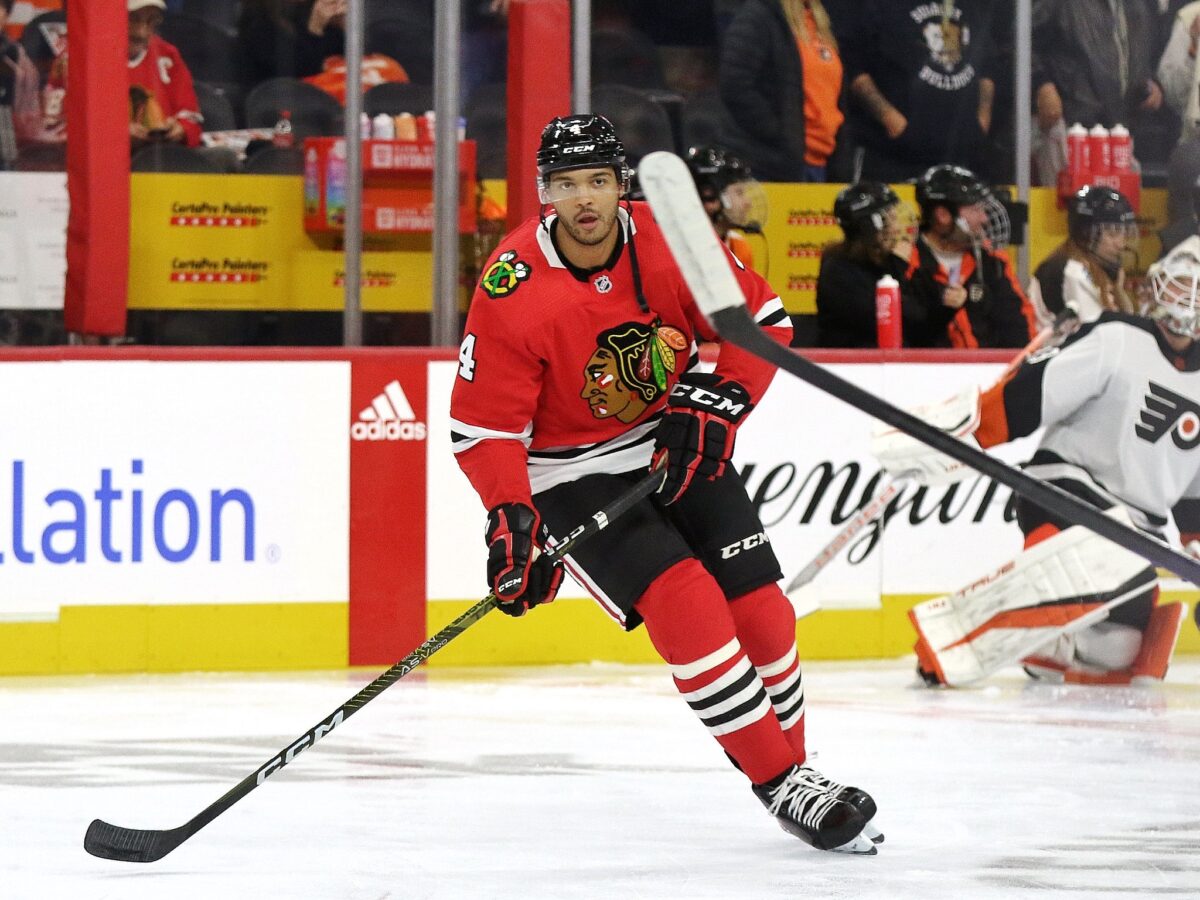 After serving as the team's lone All-Star, it'll be worth keeping an eye on Jones. Like Johnson, he's likely to be one of Chicago's few veterans left after the deadline due to his contract. He isn't perfect, and some regression could come; however, maintaining his recent success will be critical if the Blackhawks are eyeing another winning month.
How Will the Goaltending Fare?
Due to injuries and subsequent call-ups, the Blackhawks have dealt with a carousel of goaltenders this season. Petr Mrázek and rookie Jaxson Stauber will serve as the team's tandem tonight, with Alex Stalock still in concussion protocol. Though Stauber fared well in his first taste of NHL action, going 2-0 against the St. Louis Blues (Jan. 21) and Flames (Jan. 26), Mrázek is set to start tonight. Stalock has recently practiced with the team, so a return could come soon.
Stalock hasn't played since Jan. 14, an 8-5 loss to the Seattle Kraken. However, he's exceeded expectations in just about every way this season after making just one NHL appearance in 2021-22. Through 14 games, he's 6-6-1 with a 2.70 goals-against average and a .918 save percentage. Should he stay healthy, consistent solid play could make him a prime trade candidate, knowing he'd be a good backup for many contenders and is set to become a UFA this offseason.
How Much Will the Winning Continue?
Coming off a brutal December, the Blackhawks played well last month. They regressed a little down the stretch, losing three of their last four games pre-All-Star Game, but it was still a good month for their standards. Just how much they sustain that success remains to be seen, but there are some encouraging trends. Not only is Johnson set to return, but Stalock is close, while Jujhar Khaira and Jarred Tinordi could draw back into the lineup soon, per Ben Pope of the Chicago Sun-Times (from "Blackhawks return from bye week with plenty of good injury news," Chicago Sun-Times, 02/05/23).
Related: 5 Reasons the Blackhawks Found More Success in January
The Blackhawks also have a relatively easy schedule this month. Of their 12 games, just five are against teams in a playoff position. The club is set to face the Ducks and Arizona Coyotes twice apiece, along with the San Jose Sharks. With a 3-1-0 record against those opponents, the Blackhawks have shown they can perform well against weaker competition. This month could therefore be a great chance for the team to keep the vibes high before losing some pieces come March 3.
Kane & Toews' Decisions Could Come Soon
It's been the biggest storyline all season, but it can't be ignored, especially right now. With 24 days until the deadline, Patrick Kane and Jonathan Toews could waive their no-movement clauses (NMCs) soon, as both players are reportedly set to decide their future by mid-February.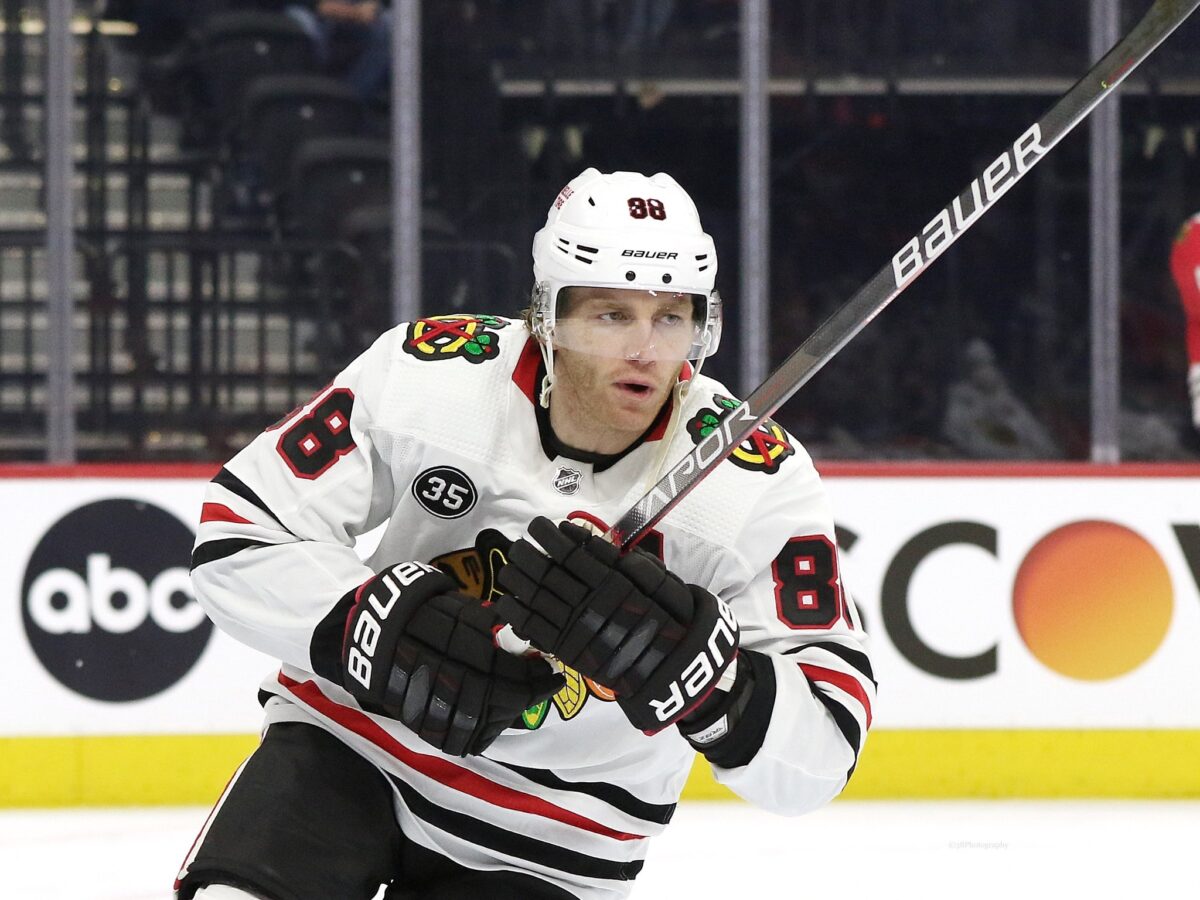 Toews said part of him sees "the writing on the wall" regarding the Blackhawks' situation in a sit-down with NBC Sports Chicago a few weeks ago. Kane, on the other hand, mentioned to the media on Monday that there are some intriguing opportunities with other clubs (from "Patrick Kane on 'intriguing' trade possibilities — and some Chicago Blackhawks tickets are getting a price hike," Chicago Tribune, 02/06/23). Though he didn't outright say he'd like to be traded, this is by far the closest he's hinted at wanting out of Chicago.
Since making their Blackhawks debuts, both players have been loyal to the franchise and will leave behind a tremendous legacy, no matter how their Chicago careers end. Their names have dominated the rumor mill for nearly a year now, but all that speculation might come to fruition in a matter of weeks or even days.
The Blackhawks have perhaps their most intriguing month of the season ahead. Regression could hit, but there are still many reasons to watch. From players returning to what could be the end of an era for two franchise icons, fans should brace themselves for an eventful few weeks.