Realistically, the Montreal Canadiens' 2023-24 season will end up a third straight non-playoff campaign. There are just too many obstacles in the way of a berth for the Habs. True, greater miracles have been known to happen and it's not impossible. However, just practically speaking, fans can hope, but shouldn't count on a postseason finish. What's key, though, is not to write off the entire season.
Related: Canadiens' Top One-Season Turnarounds in Team History
Aside from the hockey itself, which many will have missed ever since free agency cooled down, there's plenty there to hold fans' interest, even as the rebuild continues. Here are the top five, in increasing order of likelihood/significance:
5) More Wins
Even if/when the Canadiens don't make the playoffs, they will almost certainly be better than they were in 2022-23, when they finished fifth from last. After all, they just improved by 13 points in the standings over how they finished 2021-22, when they were the worst team in the league. So, it's far from outside the realm of possibility that they improve by a similar margin this coming season, which would put them in above .500 and, dare I say, respectable territory.

Granted, there are no guarantees (which is why this entry takes the last spot). In fact, there's always a chance the Canadiens regress. However, in such an instance, keep in mind they'd nevertheless be putting themselves in a position for yet another high draft pick. As a result, the Habs find themselves in a unique position where, however they finish, 2023-24 can be considered a success. Even so, as all signs point to them headed in the right direction, fans can expect better Habs hockey at the very least.
4) More Health
You may be risk-adverse, but you can probably feel safe betting on the Canadiens being healthier than they were last season, after having set a record for man-games lost. Of course, that's exactly what people thought at this point last year, after they set a record for man-games lost in 2021-22 (only to break it in 2022-23). However, to set a new record for a third straight season?
The chances are astronomical at best, especially seeing as the Canadiens have acknowledged there is a problem. True, letting chief athletic therapist Graham Rynbend and chief physiotherapist Donald Balmforth go only indirectly addresses the issue. However, while the move far from guarantees the Habs end the season at the top of the heap in terms of health, resident ironman Nick Suzuki should have some company this season as the only player to appear in all 82 games last one (knock on wood).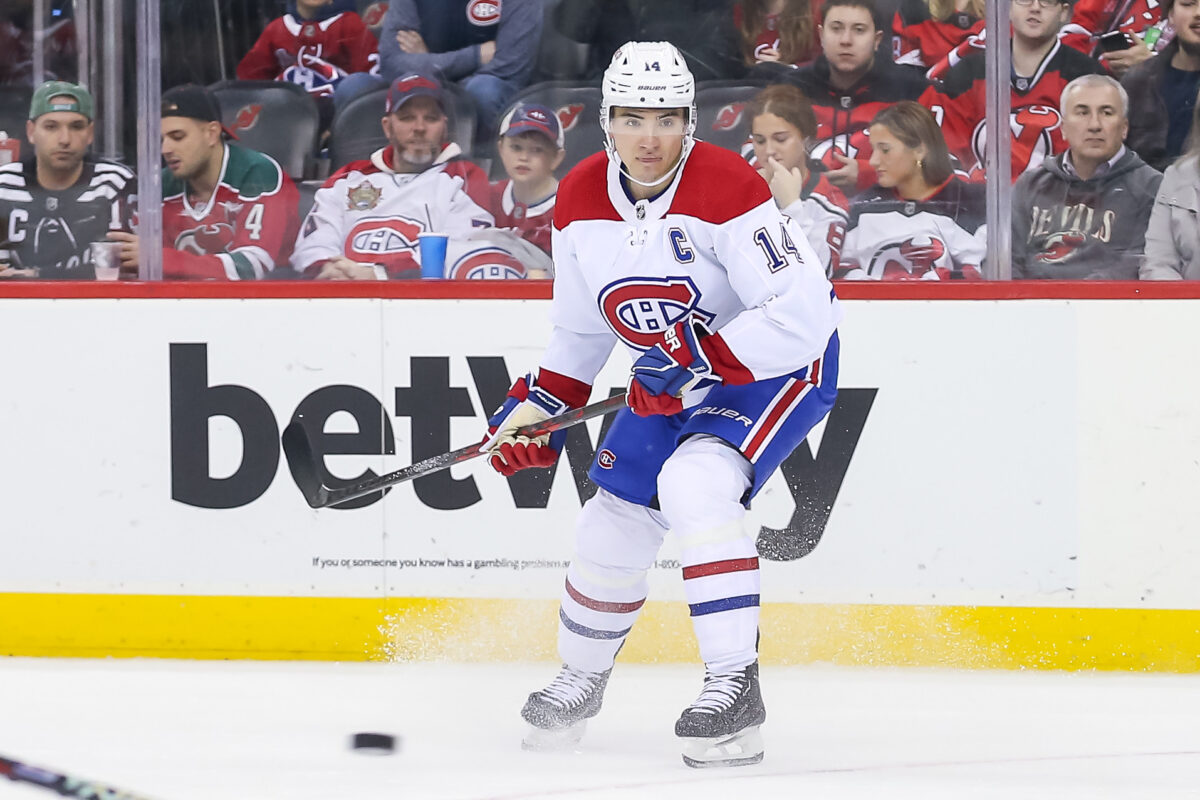 The health aspect on its own isn't a big thing to look forward to per se, although it's probably something fans should cheer for nonetheless. No one likes a cynic and there's no real good reason to actively hope players get injured. That having been said, it's more what the health represents. Fans will get to see this team the way it was meant to be seen, similar to early last season, when they were still competitive and in a playoff spot a month in before injuries began to take their toll.
More to the point, seeing as the playoffs are still an unlikelihood in the grand scheme of things, fans will get to see their favorite players on the ice with more regularity. Considering so many Canadiens players are still so young, that only bodes well for each individual's long-term development… and the long-term success of the team as a whole.
3) More Prospect/Young Star Development
One of those players is obviously Cole Caufield, who scored an impressive 26 goals in 46 games last season, before getting shut down with a mid-season injury. A few impressive factoids: Despite missing 36 games, he still finished tied for the team lead in goals (Suzuki). Also, in 83 games under head coach Martin St. Louis, Caufield has scored 48 times. That means a 50-goal season is theoretically well within his grasp (along with a less likely, but still possible Maurice "Rocket" Richard Trophy).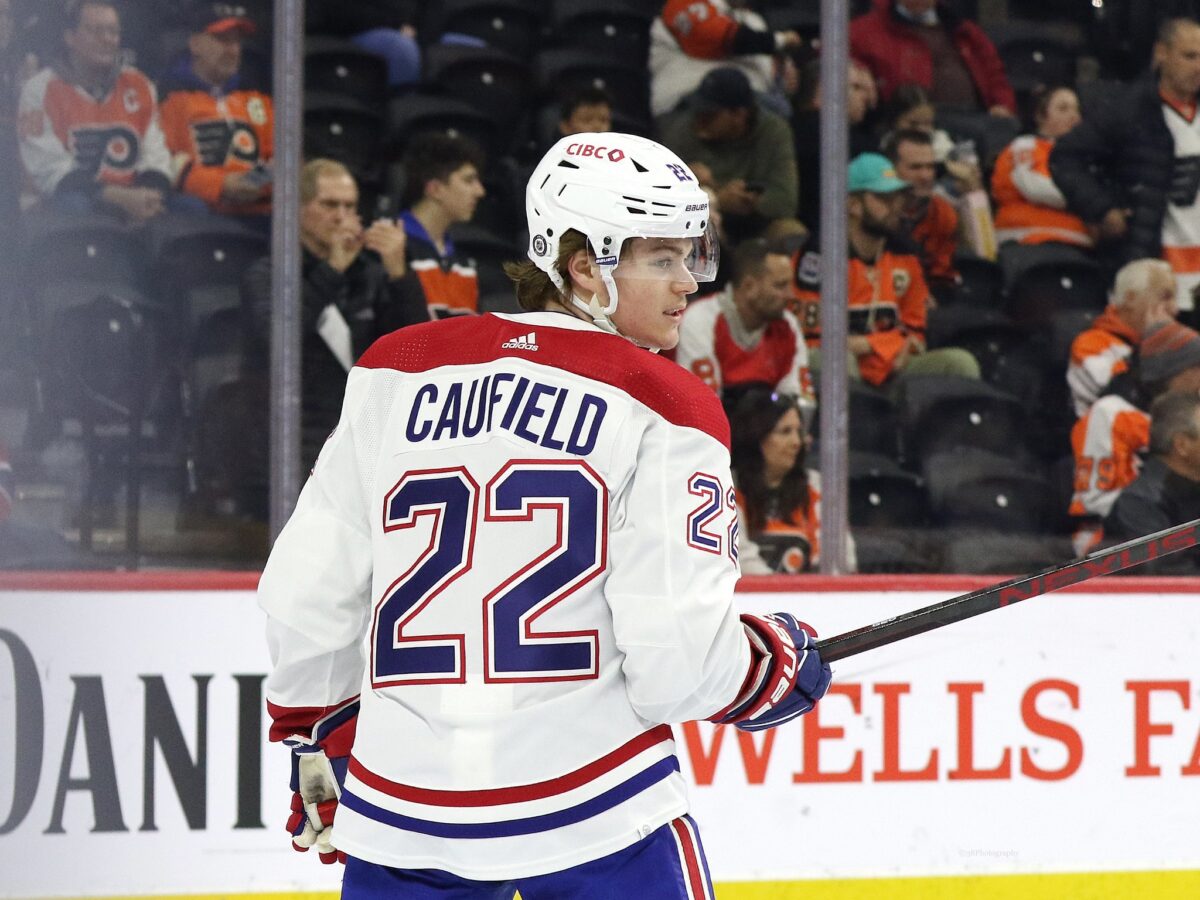 Caufield's development alone makes the Canadiens worth watching. However, the Habs' core moving forward is arguably made up of him, Suzuki, Kirby Dach, Kaiden Guhle, Juraj Slafkovsky and Mike Matheson. Only the latter is over 24 years of age (29), which points to a few considerations.
For example, this team probably isn't primed for the playoffs quite yet. Also, though: If this core is allowed to grow together (by fate apparently, regarding the injury situation), it by all accounts will be sooner rather than later, as they all enter their primes at around the same time.
---
Latest News & Highlight
---
So, a front-row seat to the development of the team's young players, which also includes Justin Barron, Jordan Harris, Rafael Harvey-Pinard, Alex Newhook and Arber Xhekaj, should be enticing to even the most casual fan. What Canadiens fans are witnessing now is the genesis of potentially something great. This is in effect one of the early releases of a band set for stardom. Keep that in mind when they inevitably miss a cue every now and then and put on the odd bad show. It's all part of the journey.
2) More Clarity on the Goaltending Situation
Twenty-seven-year-old Samuel Montembeault could conceivably make up part of that core, but it's impossible to say right now. This one season will go a long way towards determining the goaltender's role in the future on this team, if he has one at all.
As a pending unrestricted free agent, Montembeault is playing for a contract, but, by a similar token, if he fails to take his game to another level, it will be the perfect opportunity for the Canadiens to move on. That may come across as harsh, but the fact is they have Jake Allen under contract for another season after this one, and, if all Montembeault can establish himself as is a backup, it's a simple case of them already having one checked off their list. So, why commit yourself to Montembeault under those circumstances when your cap space would be better served signing/acquiring a projected No. 1 instead?
On the other hand, Montembeault is easy to root for from just a practical/financial standpoint. If he takes another step forward and develops into a No. 1-caliber goalie (even a middle-of-the-pack one), he'll obviously get a raise, but he'll still come in cheaper and younger than any starter you can sign come July. There's probably less risk involved too, because the Canadiens would already know he's a fit in this market.
No one needs Montembeault to be the next Carey Price. The Canadiens do need a No. 1 goalie though, and everyone's going to find out if it's him one way or another in 2023-24. That translates to closure in some form, as the rest of the roster continues to take shape under the guidance of general manager Kent Hughes.
1) More Trades
Based on the fact the Canadiens have Montembeault and Allen (and Cayden Primeau) in net, Casey DeSmith figures as the odd man out. Reports indicate, the Habs intend to trade him, just for one example. The fact is, Hughes clearly has a lot more work to do to build up his team, making the trade deadline a huge event to circle on the calendar of any Habs fan.
That's of course true any season. However, if the playoffs aren't an option, the trade deadline becomes a greater focal point of interest by default, and truth be told not just the deadline. DeSmith will likely go in some fashion in the coming weeks, as it makes little sense to carry three goalies with logjams all over the rest of the lineup. In that same vein, Chris Wideman could realistically follow as a depth defenseman otherwise destined for the American Hockey League. Christian Dvorak is meanwhile a redundancy up front, especially following the trade for Newhook and re-signing of Sean Monahan.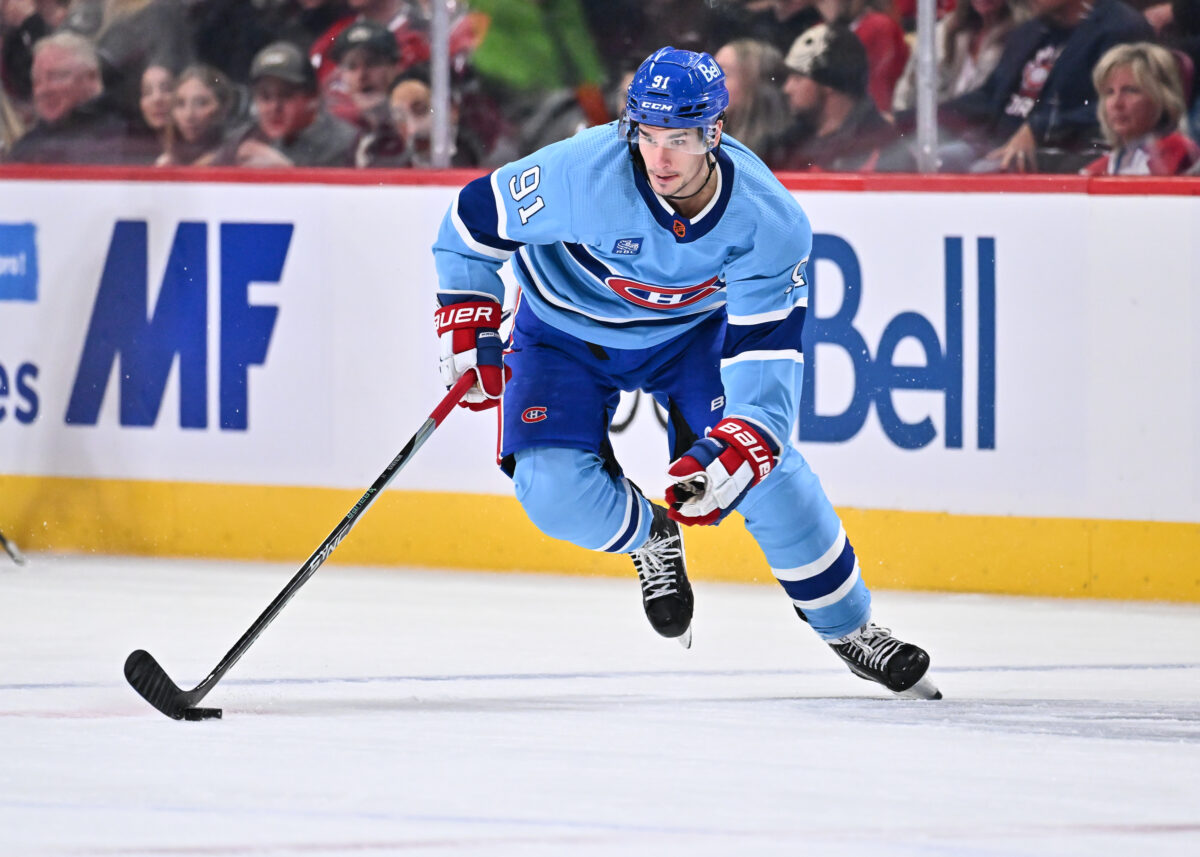 Ironically, the player the Canadiens seemingly acquired last summer just to flip him in Monahan could stay, even as a pending unrestricted free agent. It won't realistically be for lack of demand across the league, as cheap perennial 20-goal scorers on expiring contracts with leadership, playoff experience and faceoff-taking ability are worth their weight in gold. However, by re-signing Monahan, the Habs effectively signaled an intent to at least compete for a playoff spot.
While in the end a spot probably won't come to fruition, the Canadiens could conceivably remain in contention for one at the deadline. Throwing in the towel by trading a player like Monahan, who should be one of their most valuable players, may not appeal to management under those circumstances. Whereas there isn't room for the other players mentioned above on the roster, you tend to make room for a player like Monahan, who's a possible second-line center on this team.
All that to say, you may not be able to predict how 2023-24 will go, but you can plan. The Canadiens seem to have reasonably planned for the team to improve in the standings once again, which would put them in playoff contention well into the season, leading to meaningful games down the stretch. That's all you can honestly ask for if you're a fan based on how the last few campaigns have gone. Sure, the Habs may fall short, but, if it's a progression, just failing to make the playoffs is still a success in a lot of ways. That makes 2023-24, no matter how it plays out, projected as anything but a lost season in fans' eyes.