The Montreal Canadiens could have won the Stanley Cup with a better power play this past spring.
Granted, "could have" is not "would have" and it's essentially the same as saying I could have won yesterday's lottery, if only I had played the birthdate of someone else's grandmother. Buying a ticket in the first place might have helped too.
That's in part the point. It's almost as if the Canadiens didn't even bother to show up with the man advantage during the playoffs. Maybe that's not fair. Their two goals in 36 opportunities (5.6%) might have actually been excusable if they hadn't.
The power play was so atrocious it nearly single-handedly sunk the team's Stanley Cup aspirations. Of course Steven Stamkos and company had a little something to do with eliminating Montreal as well, but the Canadiens weren't exactly doing themselves any favors with the man advantage.
Here are five potential ways they can start to for next season:
5. A Coaching Change
No, head coach Michel Therrien won't be fired after three consecutive 100-point seasons. He probably shouldn't either. However, that's not the coaching change being suggested here.
When Dan Lacroix took over the power play from departing assistant coach Gerard Gallant, he didn't exactly have big shoes to fill. Gallant's no doubt done a decent job with the Florida Panthers, getting them into playoff contention, but last year's Canadiens power play was ranked 19th in the league at 17.2%.
All the power play has done under Lacroix is get worse. It ranked 23rd in the league this past season at 16.5% with eight less goals scored. And in the playoffs, well, as alluded to earlier, the only good thing about the power play was the zero shorthanded goals against, which is admittedly something… just not something particularly impressive.
That's in large part why, when Bergevin said in his post-season press conference how his coaches "are doing great work", it took many by surprise. It isn't that Bergevin defended his coaching staff. It's that he did so by saying something so categorically false. Maybe Lacroix has a good work ethic. Maybe he's great in the lockerroom. However, unless the team is actively trying to squander quality scoring chances—and why would they with the 20th-ranked offense—that's not "great work," period.
That's why a coaching change might be in order. Still, it's only a suggestion, and no one wants someone to lose their job over something as presumably rectifiable as the power play. At this point, the status quo may very well be the way to go, at least in the short term. A second-round defeat is no reason to panic, not yet anyway.
4. Sign Someone New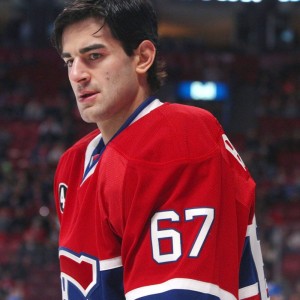 Reaching out via free agency is another way to go, but an unlikely decision at this juncture. The best players are long gone, with really only Alexander Semin, Eric Fehr, and Brad Boyes being viable options, at least at right wing.
The Max Pacioretty injury might leave an opening in the lineup come opening night (emphasis on "might"). However, just as firing someone would arguably be a trigger-happy move, reaching out to a free agent to fill that hole would similarly be born out of little more than desperation.
Why look to use up salary-cap space right now when it's such a valuable commodity later on in the season, should (other) injuries arise? Especially when the team is rife with potential alternatives already? It would be better to wait until training camp, maybe inviting a few free agents as a feeling-out process, and reassess in due time.
3. Deploy Three Defensemen
Admittedly, deploying three defensemen is a relatively radical solution, but that doesn't mean it wouldn't work.
Consider the fact Montreal's top two power-play-point scorers last season were defensemen (Andrei Markov and P.K. Subban). Adding Jeff Petry in the mix would still leave puck-moving defensemen Nathan Beaulieu and Tom Gilbert free to play on the second unit and allow Subban to be used more as a forward on the first one.
All of a sudden the Habs would have Petry's shot from the point and Subban's shot from the faceoff circle as options, with Tomas Plekanec and Alex Galchenyuk (Montreal's next two top point-getters on the power play) or Pacioretty and Brenden Gallagher, etc. rounding out the five skaters on four.
This strategy would obviously present a few risks and mean more overall ice time being split among the team's defensemen (less among its forwards). However, it all becomes a question of how willing is the team's coaching staff to delve out of its comfort zone in order to find a worthwhile solution to the team's problems.
2. Take David Desharnais out of the Equation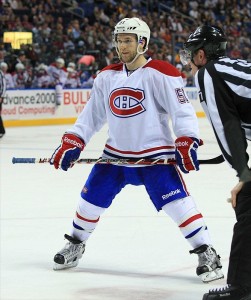 While David Desharnais' 11 power-play points last season put him in a tie for fifth on the team, in line with his fifth-most 2:23 ice time with the man advantage per game, better options exist. He after all only scored twice.
For example, Galchenyuk scored 12 points (three goals) in 2:13. Plekanec scored 16 in 2:11. On the other end of the spectrum, Lars Eller, who scored just two power-play points last year, did so in just 36 minutes of ice time (Desharnais had 195:34).
That doesn't work out to more points relative to Desharnais per 60 minutes played on the power play or anything like that. It works out to roughly the same, actually. Even if it did work out to more, though, the 36 minutes would be too small a sample size to draw any definitive conclusions regarding Eller's scoring prowess.
It just goes to show that the Habs do have other possible weapons that aren't necessarily given a fair shake, especially seeing as Devante Smith-Pelly averaged more time on the power play than Eller after being acquired (scoring zero points).
Meanwhile on the subject of relatively new acquisitions…
1. Give Zack Kassian a Shot
There are very few reasons to believe Zack Kassian is alone the team's saving grace. However, he does possess both size and skill (good hands, mainly), which might make for a very dangerous combination in front of the net, that is if his reported bad back is able to hold up.
When the Habs acquired him for Brandon Prust, they essentially traded away a player with close to no finishing ability at this stage of his career (despite his ability to generate scoring chances in the playoffs). What they got in exchange was his polar opposite, a potential power forward lacking defensive awareness, but who can score given the right opportunity.
Only #Habs player (min 400 TOI at ES) with more than Kassian's 1.08 goals per 60 last season was Pacioretty at 1.18.

— Аrpon Basu (@ArponBasu) July 1, 2015
There's no better opportunity to score than when up a man on the power play… at least in theory. Here's to it holding true in practice (and real games) next season.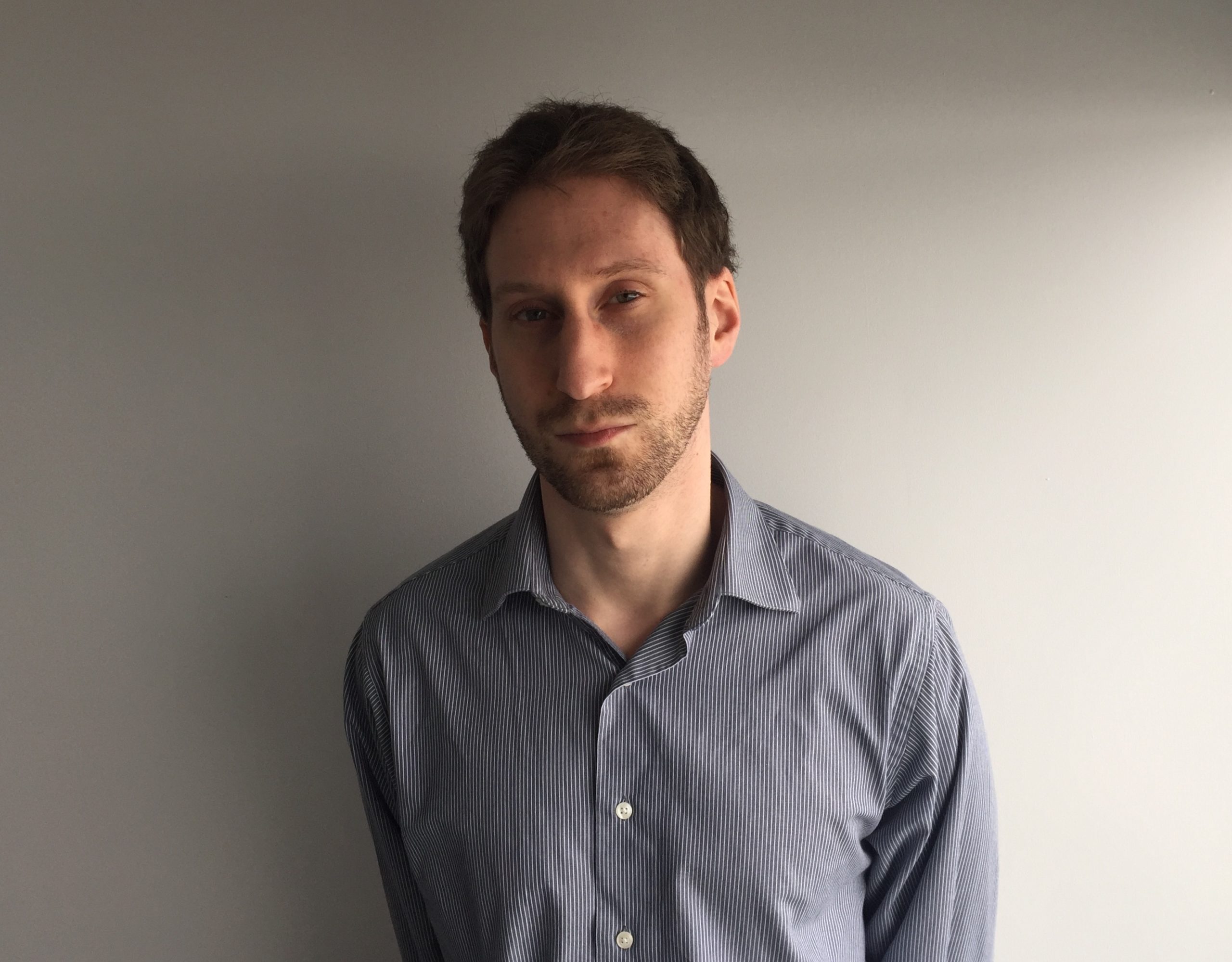 After 10 years of writing hockey, Ryan decided it was as good a time as any to actually join The Hockey Writers for the 2014-15 season. Having appeared as a guest on such programs as CBC Radio One's Daybreak, Ryan has also written for the Montreal Gazette and Bleacher Report and worked for the NHL itself and his hometown Montreal Canadiens. He currently writes about all things Habs for THW, with it being a career highlight for him to have covered the 2021 Stanley Cup Final as a credentialed member of the press.