Kris Letang was drafted by the Pittsburgh Penguins in the third round of the 2005 NHL Draft. He officially made the roster in the 2007-08 season and quickly established himself as a top defensive player. He hit a huge milestone this season when he played in his 1,000th game on Sunday, April 2 against the Philadelphia Flyers. Although his 17-year career has been filled with adversity, he has always been a player that Pittsburgh could depend on.
Letang Overcoming Adversity  
Letang's career has endured plenty of hardships, including multiple injuries and health issues. In 2014, he suffered a stroke that was likely caused by a small hole in the wall of his heart. He missed about two months of the season and came back right before the playoffs. 
Letang suffered the second stroke of his career on Nov. 28, 2022. He returned to practice ten days later and played his first game on Dec. 10, a 3-1 victory over the Buffalo Sabres. He also missed the 2017 Stanley Cup Playoffs because of a herniated disc in his neck.
Letang has also gone through some personal struggles, including the loss of his best friend, who was killed in a motorcycle accident in 2008, and the loss of his father in January.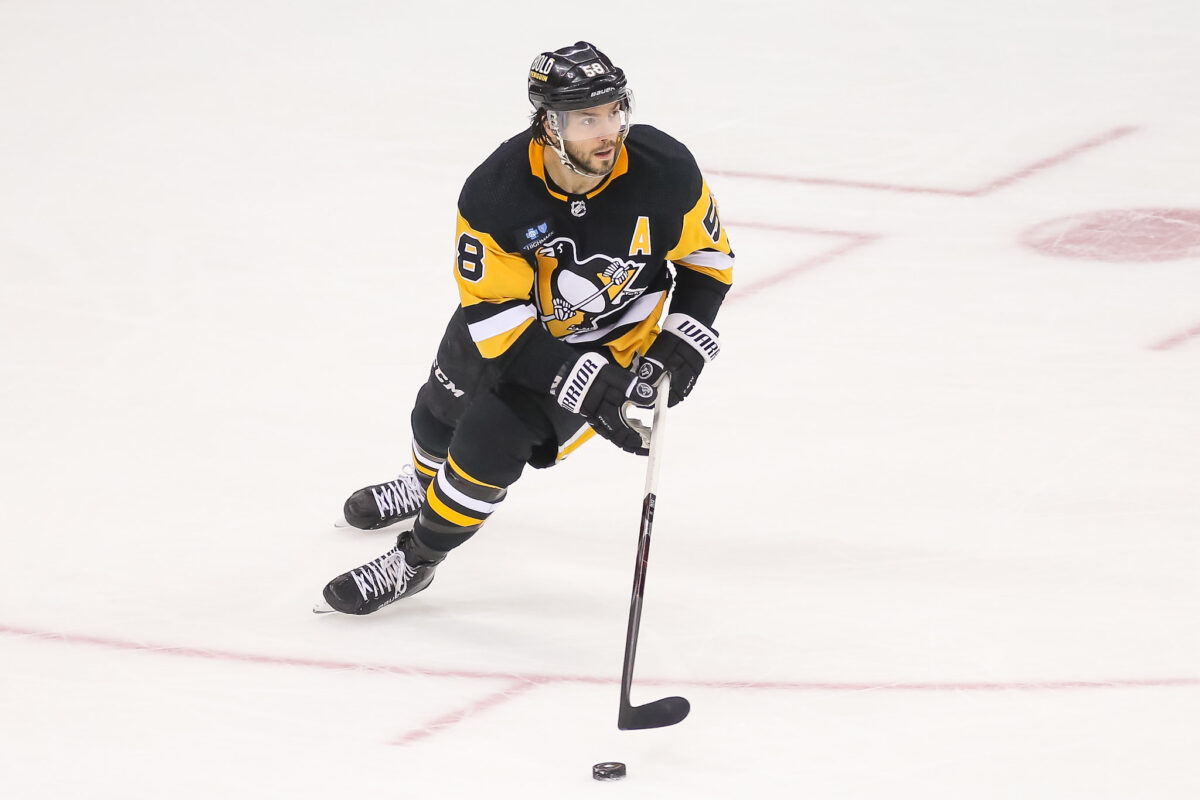 This season, Letang got the Penguins' nomination for the Masterton Trophy, awarded to the player who exemplifies sportsmanship, perseverance, and dedication to hockey. If there is one thing he has proven throughout his career, it's that he is dedicated to overcoming almost anything to play the sport that he loves. 
Penguins Franchise Defenseman 
In his 1,005 games, Letang has scored 156 goals and 535 assists for a total of 691 points. These numbers would no doubt be a lot higher if it wasn't for his many injuries and health problems. In the last ten years, he has only played more than 70 games in three seasons. However, he logs the most ice time per game for the Penguins, averaging more than 25 minutes. 
Related: Penguins Prepared to Make Dubas Big Offer This Summer [Report]
---
Latest News & Highlights
---
Letang also scored three of the Penguins' nine overtime goals this season, including one against the Florida Panthers on Jan. 24 in his first game back from a lower-body injury. He is easily one of the best players of the modern era and stacks up against the likes of Erik Karlsson of the San Jose Sharks and Victor Hedman of the Tampa Bay Lightning. 
Penguins' Ring of Honor
There have been more than a few noteworthy defensemen to play for the Penguins. Paul Coffey set the standard for all future blueliners in Pittsburgh. He played a huge role in bringing the Penguins their first Stanley Cup. During his five seasons with the team, he scored 108 goals and had 332 assists for a total of 440 points. His numbers were untouchable for over 20 seasons.
Randy Carlyle also deserves a mention in the conversation about all-time great defensemen in Pittsburgh. Every season he spent with the Penguins he led the team in defensive points. He is the only Penguin to ever win the Norris Trophy, an award presented to the best defenseman in the league.
However, Letang ranks at the top of the list. His 17 seasons in Pittsburgh make his career the longest-running among defensemen. He may be one of the most criticized and underrated players on the roster, but at this point, it is impossible to overlook his worth. Even though the Penguins missed the playoffs this year for the first time in 16 seasons, Letang is still performing at a high level which is good since he is signed for five more years. There is no doubt that his name will one day be included in the Penguins' Ring of Honor and his No. 58 jersey will hang in the rafters next to No. 87 and No. 71.