The NHL is officially in its All-Star break as Dylan Larkin and the rest of the All-Stars have made their way to Sunrise, Florida for the weekend's events. While next few days will provide some levity from the NHL season, that hasn't stopped the news cycle from being filled with notable moves and quotes, especially in the Detroit Red Wings' neck of the woods.
Larkin's contract status remains a hot topic in Detroit, especially with the March 3 trade deadline just around the corner. ESPN's Greg Wyshynski shared an update on the situation, straight from the man himself.
Larkin Speaks on Contract Negotiations
"I've said it all along, and I stand by it: I really see myself as a Red Wing. [But] there's contract negotiating to be done," the Red Wings' captain said. "This is my first time in this position as an unrestricted free agent. But I doubt contracts really ever go smoothly until they're done."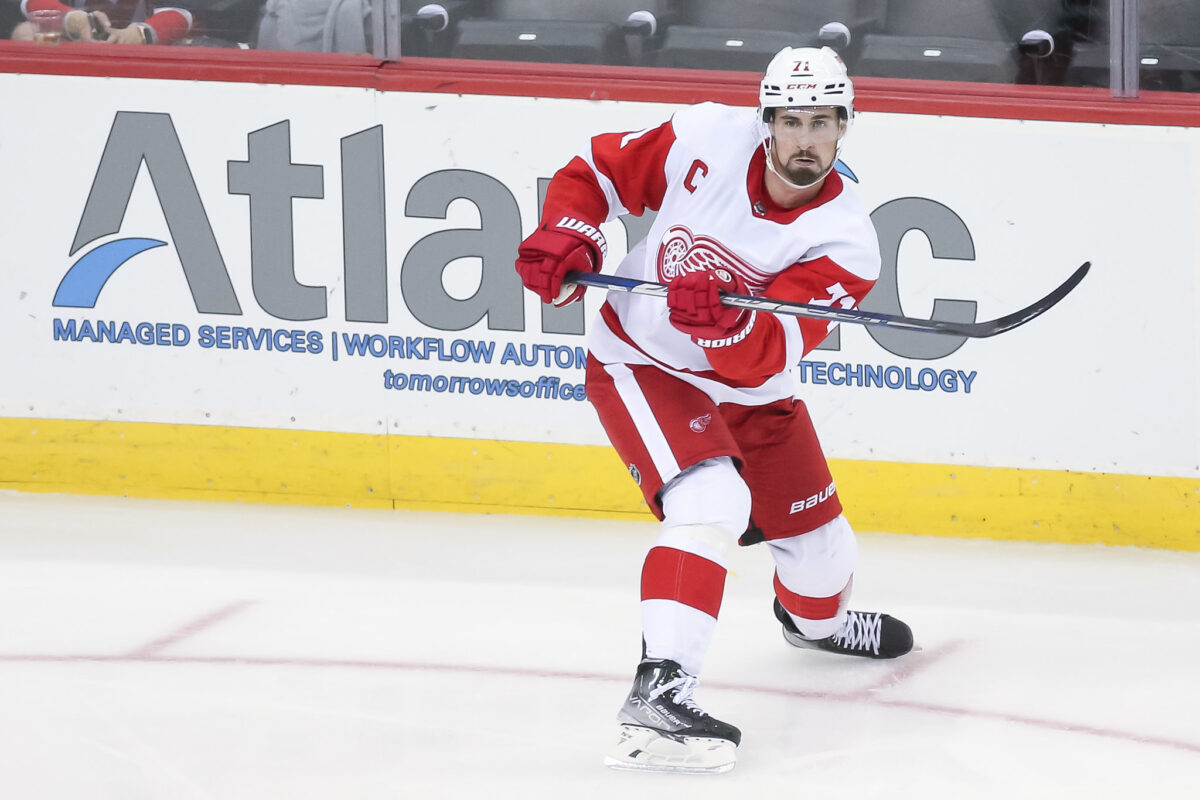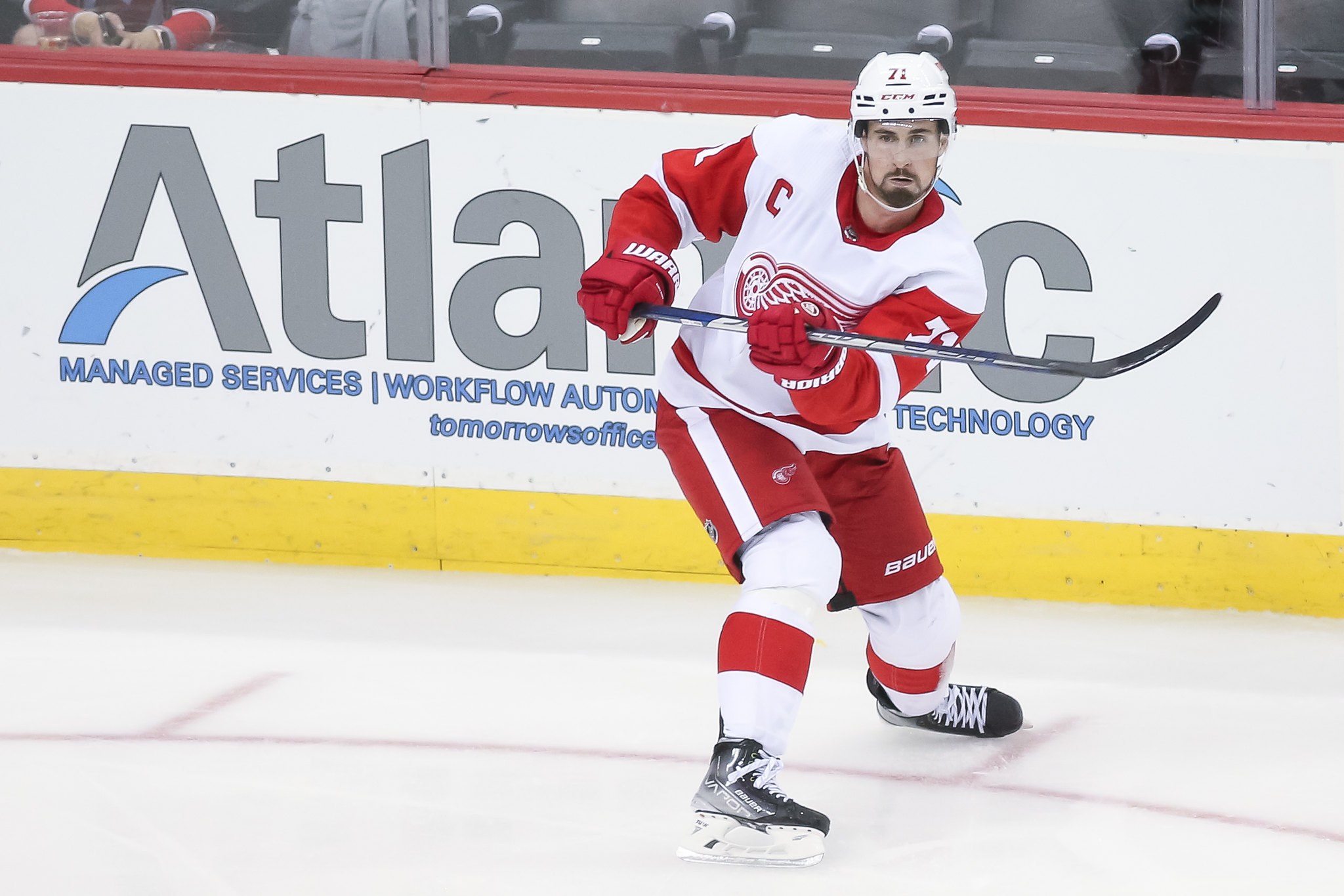 Larkin also seemed to address recent reports from the Detroit Free Press that stated the 26-year-old center rejected an eight-year offer from the Red Wings that had an average annual value (AAV) of $8 million.
"I wouldn't say that, like, the [contract news] that's been made public is really the most truthful," Larkin said. "It just seems people are fishing and speculating. I don't really want my business out there. I understand we're in the spotlight and fans want to know. They deserve to know. But I think it's not really the most truthful, you know? It's just speculation, and I don't really read into that too much."
Related: Could Stalled Larkin Contract Talks Lead To Unexpected Trade?
---
Latest News & Highlights
---
Larkin has always been a private individual when it comes to his personal matters, as is his right. Between him and the Red Wings front office, led by Steve Yzerman, you have two parties that are unlikely to want their business out for all to know. People do talk, though, and it's entirely possible that we know some of the facts, but not all of them. Until both sides put pen to paper, his future in Detroit will remain in limbo, even though both sides have said the right things up to this point.
Larkin Competes in Fastest Skater for a 3rd Time
During the NHL Skills Competition this weekend, Larkin will compete in the Fastest Skater competition for the third time of his career. In last year's edition of the event, he finished seventh out of eight skaters to participate, completing his lap around the rink in 14.116 seconds.
In 2016, a 19-year-old Larkin set a new record for the competition (13.172), one that still stands to this day. His competitors in this year's event are Andrei Svechnikov, Cale Makar, Kevin Fiala, Kirill Kaprizov, and Chandler Stephenson.
Zadina Assigned to Grand Rapids Griffins
Winger Filip Zadina was assigned to the Grand Rapids Griffins of the American Hockey League (AHL) on a conditioning stint. The 23-year-old winger had been out since November 5 with a lower-body injury. He has no points through nine games this season.
It will be interesting to see what happens when his conditioning stint is over. Alex Nedeljkovic and Jakub Vrana both found themselves on waivers this season at the conclusion of their conditioning stints, and now both have played at least 10 games in the AHL this season. It is not a guarantee that Zadina's conditioning stint will lead him back to Detroit either.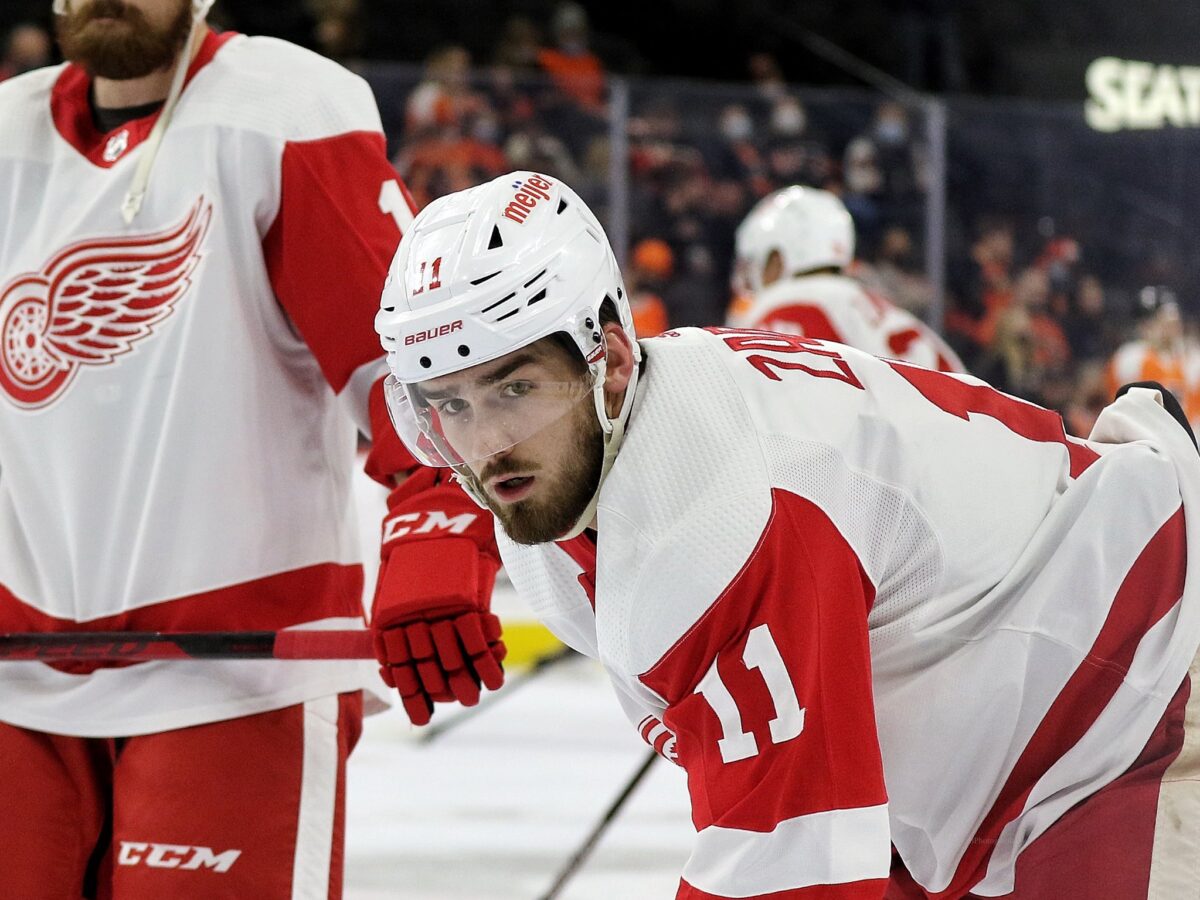 Would the Red Wings consider waiving Zadina? Given his youth and affordable contract (signed through 2024-25 at $1.825 million), there is bound to be at least one team that would be willing to give him a fresh opportunity. But if he shows well while wearing a Griffins jersey, all of this will be moot and the Red Wings will be happy to add him back to their roster.
Vrana to Sweden?
Reports came out Friday morning that suggested Vrana is considering the idea of heading over to Sweden for the remainder of the season. This is not unlike Columbus Blue Jackets forward Alexandre Texier as he was granted a leave of absence due to personal reasons back in March of 2022 as well.
An important thing to note here is that the Czech winger spends his summers in Sweden and that's where he trains for the NHL season. It is safe to assume that Sweden is something of a second home for Vrana, and it's possible that the support he needs is overseas at this time.
A decision is due by Feb. 15.
Red Wings Terminate Olkinuora's Contract
AHL goaltender Jussi Olkinuora passed through unconditional waivers, leading to the termination of his contract. In 15 games with the Griffins this season, he had a 6-8-0 record, a 3.75 goals-against average, and a .868 save-percentage.
The 32-year-old Finnish goaltender returned to North America this season after six seasons over in Finland and Russia. He was honored as the best goaltender during the 2022 World Cup, prompting the Red Wings to tender him an offer. With his contract now terminated, he will return to Finland to continue his professional career.
More…
Michael Rasmussen's fiancé recently revealed their engagement. Best wishes to the happy couple!
According to Detroit Hockey Now: "Larkin's agent, Pat Brisson, told Detroit Hockey Now he wasn't alarmed that the Larkin contract wasn't done. Apparently, we just need to be patient."
ICYMI:
---